In an Unusual and Personal Piano Concert, Dacamera's Rothenberg Connects with the Other Side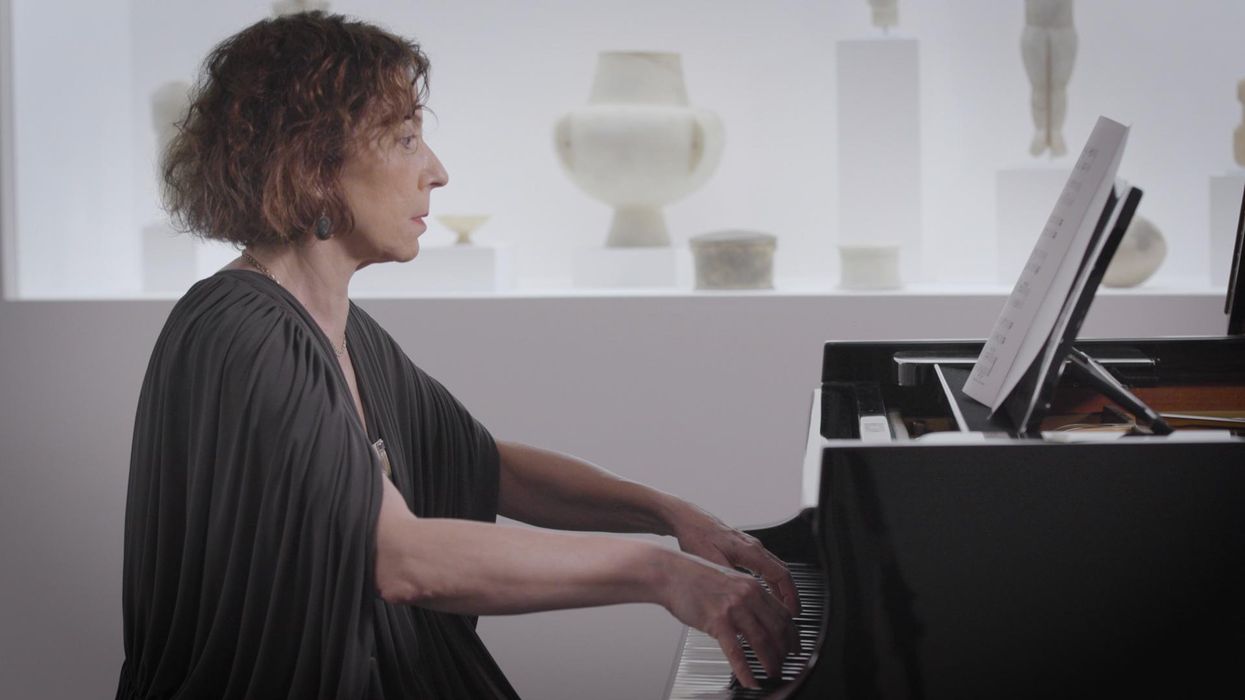 TOMORROW AT THE Menil Collection, pianist and Dacamera artistic director Sarah Rothenberg performs In Darkness and Light, an unusual and very personal program of music by Vijay Iyer, Ludwig van Beethoven and Morton Feldman.
---
For even seasoned fans of classical and contemporary classical music, seeing Beethoven and Feldman's names on the same bill may come as a surprise, but add to that a world premiere by Iyer, and what you have is an evening of timeless music that is very much of its time.
"Time" is a word Rothenberg uses often when discussing the past two years of social isolation we all experienced during the global pandemic. "It got me in touch again, in a very deep way, with how much meaning in my life comes from the time I spend at the piano," says Rothenberg of that period, when her colleagues, fellow musicians and Dacamera's audiences were navigating not only the loss of live music, but the loss of friends and family.
During those months of lockdown, Rothenberg was drawn to two demanding — but beautiful — pieces of music: Morton Feldman's "Palais de Mari" and Ludwig van Beethoven's dramatic, almost avant-garde, two-movement work, "Sonata No. 32 in C Minor, Opus 111," the last of his sonatas, and a prime example of just how far out the Napoleonic ideal can get. "In a way, there's nothing more modern than some of the compositional things Beethoven does in his late works," says Rothenberg, who describes the sonata as "extremely experimental."
Feldman, like his good friend John Cage, was not a huge fan of Beethoven, and questioned what he described as the "impregnable divinity" and "myth-like stature" of one of the world's most performed composers. But, as Rothenberg points out, the second movement of "Sonata No. 32," in addition to being "exquisitely beautiful," contains variation after variation of "abstraction, wandering and suspended time," where the bar lines disappear, and the listener is left not knowing exactly where they are.
It's a musical world not unlike Feldman's. "I feel like 'Palais de Mari' is kind of a strange extension of the Beethoven," says Rothenberg, who performed 'Palais' in November 2020 in a video filmed inside the Menil Collection's ancient art gallery. Next Tuesday will be the first time she's played it for a live audience.
To complete the In Darkness and Light program, Rothenberg decided to include a new work by a composer who experienced the same time period of social isolation and civil unrest. She reached out to pianist and composer Vijay Iyer and explained his piece would be played first, followed by the Beethoven. Unfazed, Iyer finished the commission relatively quickly, and dedicated it to his father, who died while Iyer was composing the piece. It was an eerie coincidence, as Rothenberg initially recorded herself with her phone playing "Palais de Mari"as a private memorial for her close friend art historian and curator Maurice Berger, who died in March 2020 of coronavirus-related causes.
In a 2017 conversation with Blood Orange, composer Philip Glass said, "When things get out of balance, the arts come in, and bring the human side back." In selecting such a divergent, yet not dissimilar collection of music for a program born out of isolation and inspired by personal and familial loss, Rothenberg has not only created bridge between different genres, but a means for the attentive listener to navigate both the tragic and the sublime.
Such innovative programming may point to a better future in the realm of classical music and the world at large. Go listen for yourself.
Art + Entertainment