Painting a Statement at HMAAC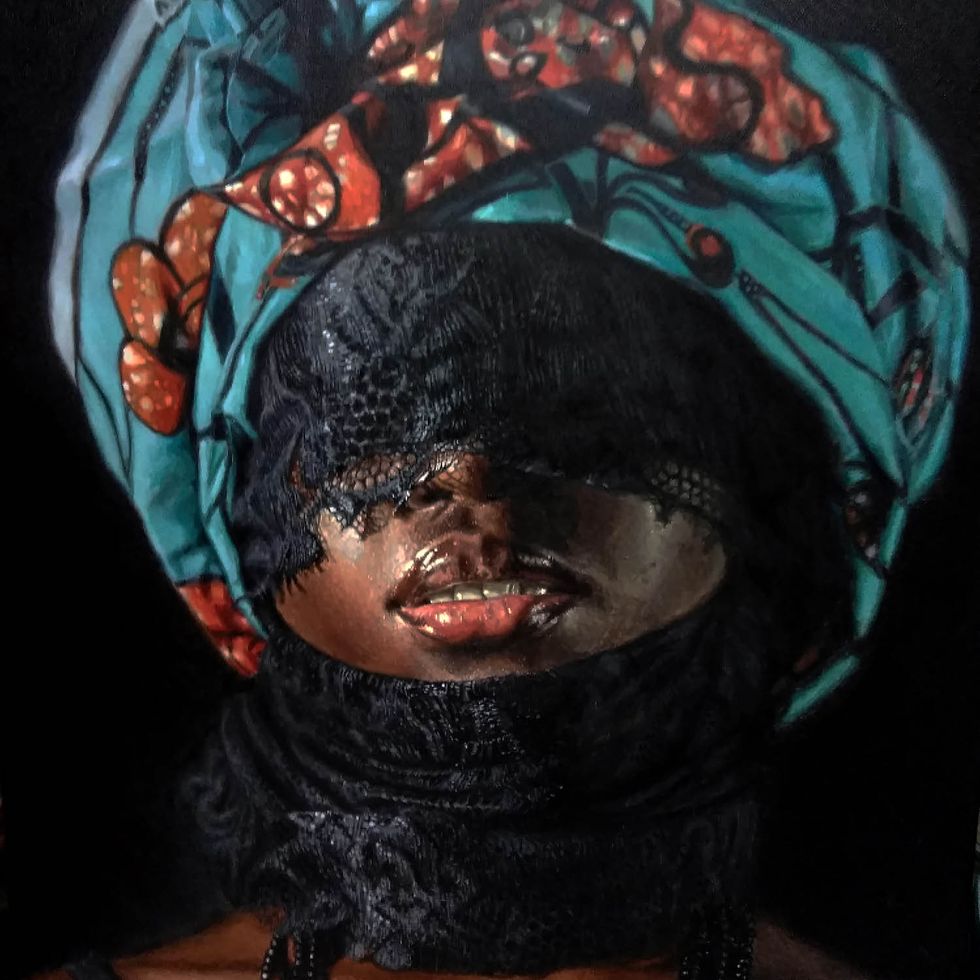 On Saturday, a bold new exhibit opens at the Houston Museum of African American Culture, featuring the work of Nigerian painter Idowu Oluwaseun, who studied painting in his native Lagos and fashion design in Germany before moving to Houston.
---
The title of the show, Irinisi, is a Yoruba word that means how one portrays oneself to the world. For Oluwaseun, this portrayal is complex, especially in today's cultural and political climate. In his lifelike and intriguing portraits, the faces of his subjects — whom Oluwaseun calls "The Faceless Minority" — are often obscured by unbelievably realistic depictions of beautiful lace or African-print fabrics, a nod to his former life as a fashion designer.
The artist will attend the exhibit's opening reception on Saturday at 2pm. The show hangs in the Bert Long, Jr. Gallery at HMAAC through Dec. 14.
Dispatches