Hop to these Restaurants to Celebrate the Year of the Rabbit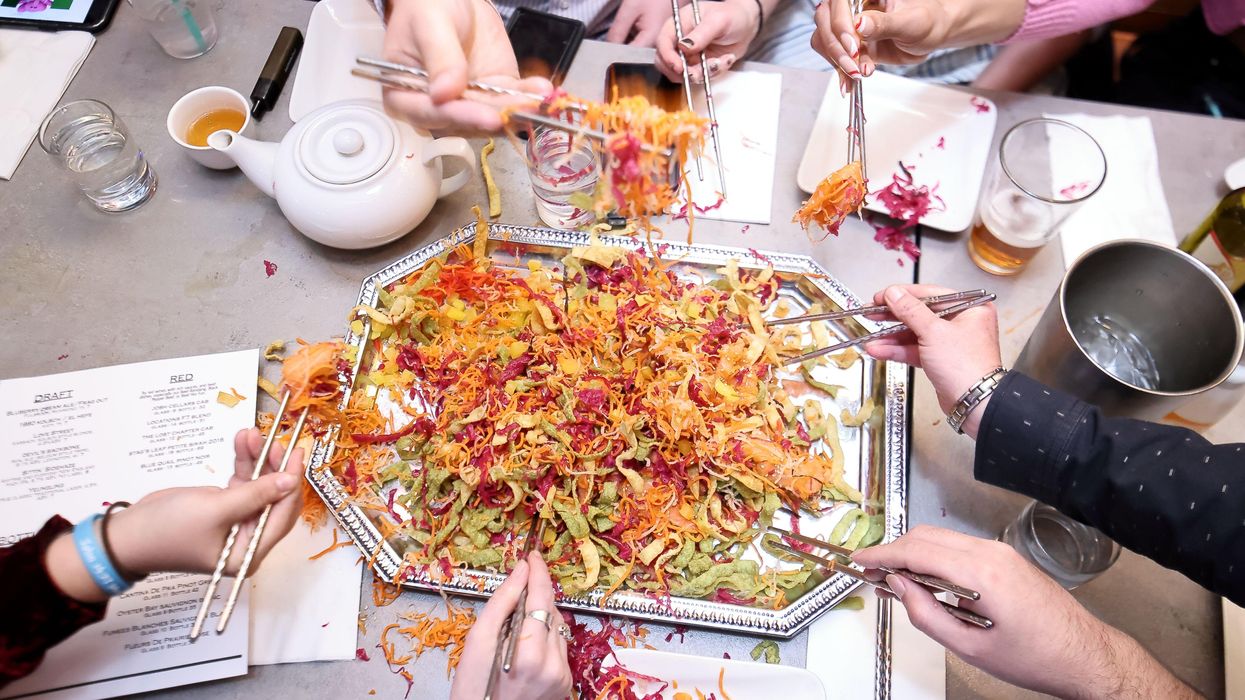 THIS WEEKEND, THERE'S no shortage of ways in H-Town to ring in the Lunar New Year. From lion dancers to dumplings, here's a handful of Asian spots around town that are drumming up tasty fun in honor of the Year of the Rabbit!
---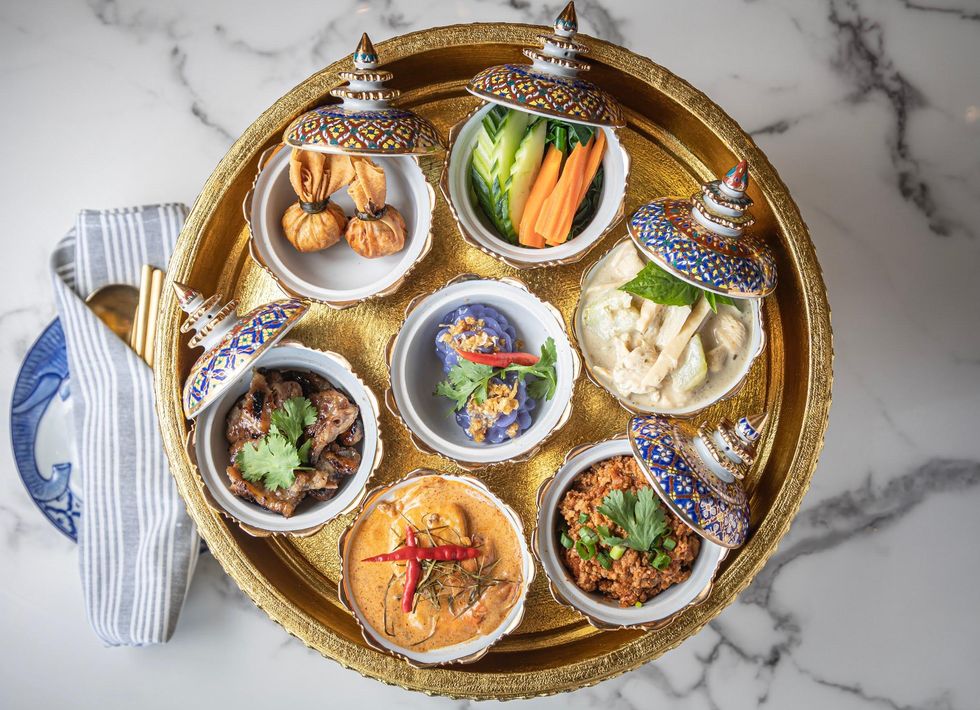 Kin Dee's khantok platter
The charming Heights-area Thai restaurant will be hosting an enchanting lion dance performance produced by Lee's Golden Dragon Lion & Dragon Dance Association Saturday, Jan. 21, at 7:30pm. The performers will roam about Kin Dee dazzling guests with spectacular costumes, music, and creative expression creating a multi-sensory celebratory dining experience.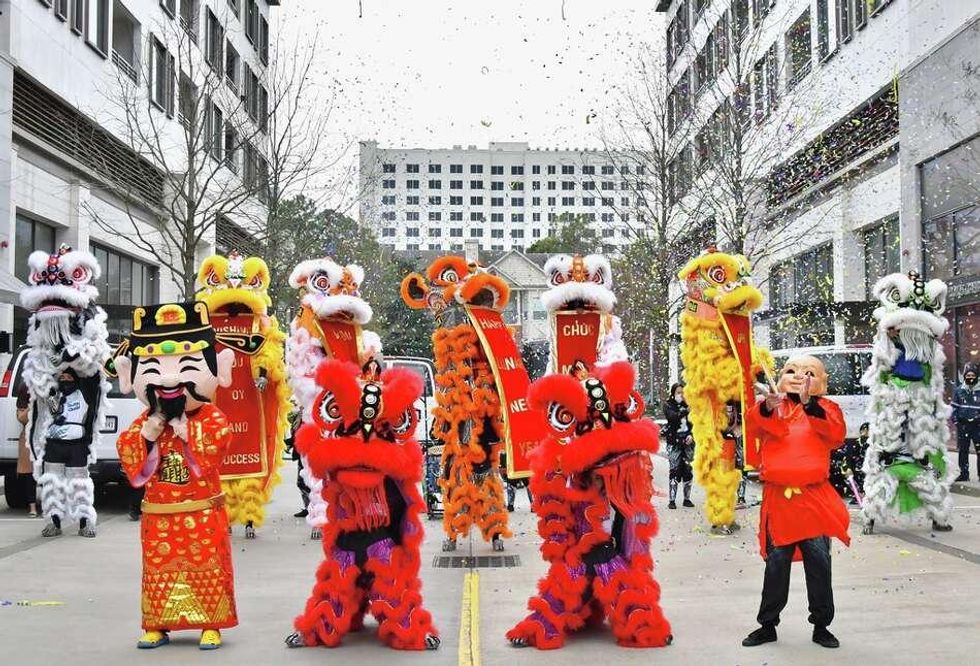 Le Colonial in River Oaks District
Join the Lunar New Year tradition of gifting pocket-sized red envelopes filled with cash at this elegant Vietnamese restaurant. Dinner guests will receive the envelope offerings to pass along to lion dance performers on Jan. 22 beginning at 6pm. It's a festive way to enjoy the fragrant curries, shaking beef and vibrant spring rolls.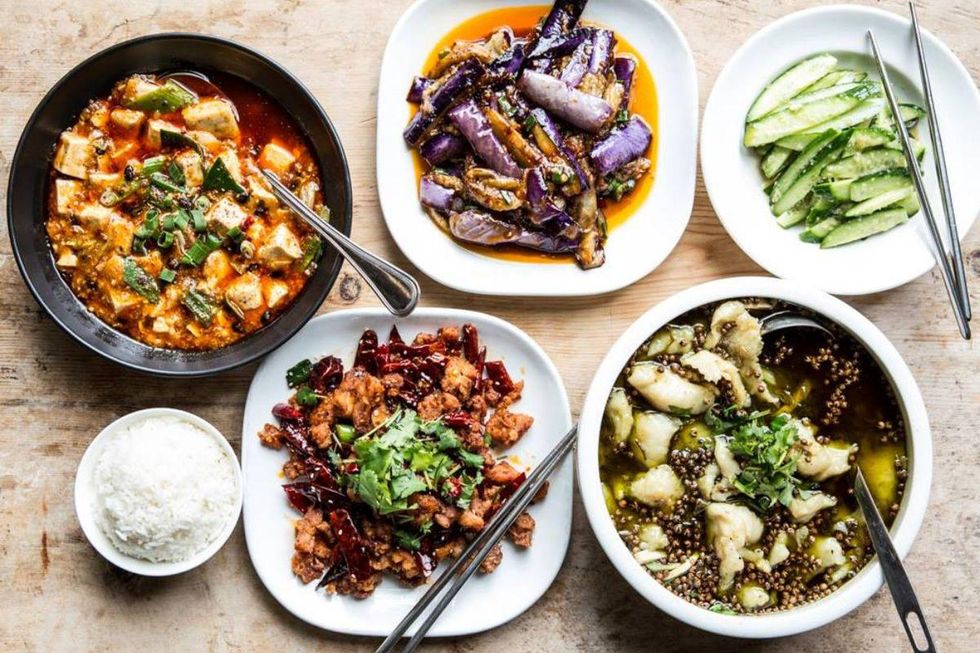 Mala Sichuan
Like it hot? Visit one of the Mala outposts around town known for tongue-numbing Sichuan specialties. Pick up the traditional red envelope stuffed with one-dollar bills — and some with $100 for the lucky ducks. Catch the action over the weekend afternoons between 2-4pm.
Money Cat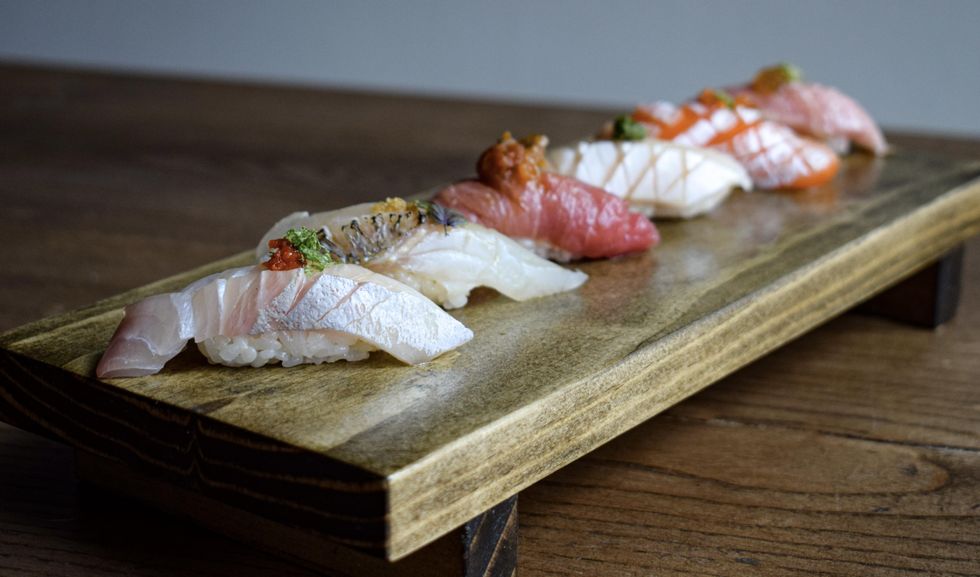 Money Cat Nigiri set (photo by Sabrina Miskelly)
"New Japanese" cuisine is the theme at this Upper Kirby newcomer where the team has been putting on a culinary show since its grand opening. They are at it again this Sunday, Jan. 22, at 6:30pm with Lunar New Year lion dances performed by Celestial Dragon. Don't pass up the dark chocolate bonsai tree dessert atop grilled pineapple mousse.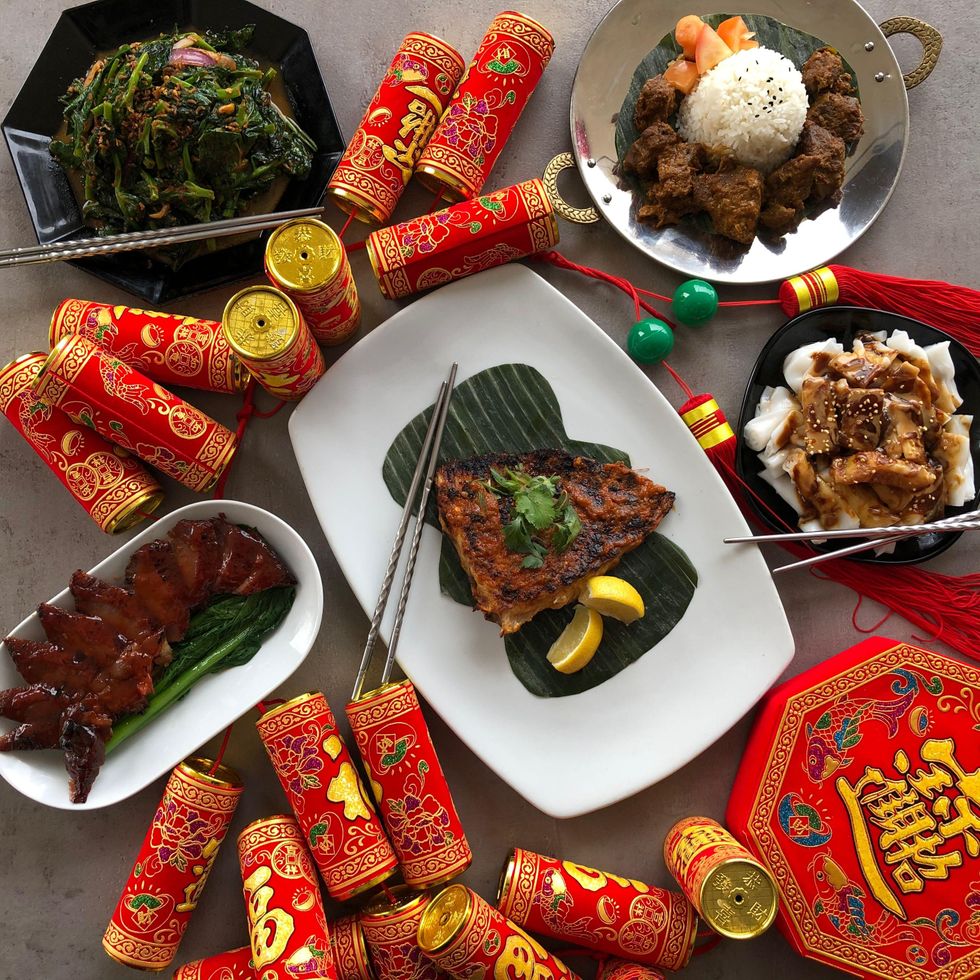 Phat's red envelopes
The beloved Malaysian restaurant in Katy Asian Town will offer a five-course feast served family-stylestarring Prosperity Toss, a traditional Malaysian salad symbolizing abundance. Together, tablemates use chopsticks to vigorously loft the dish's many colorful components into the air; the higher the toss, the more their good fortune increases for the year. An interactive lion dance performance by local group Lee Dragon precedes each meal. Dinner seatings: Jan. 22 and Jan. 27; lunch seatings are Jan. 28 and Jan. 29.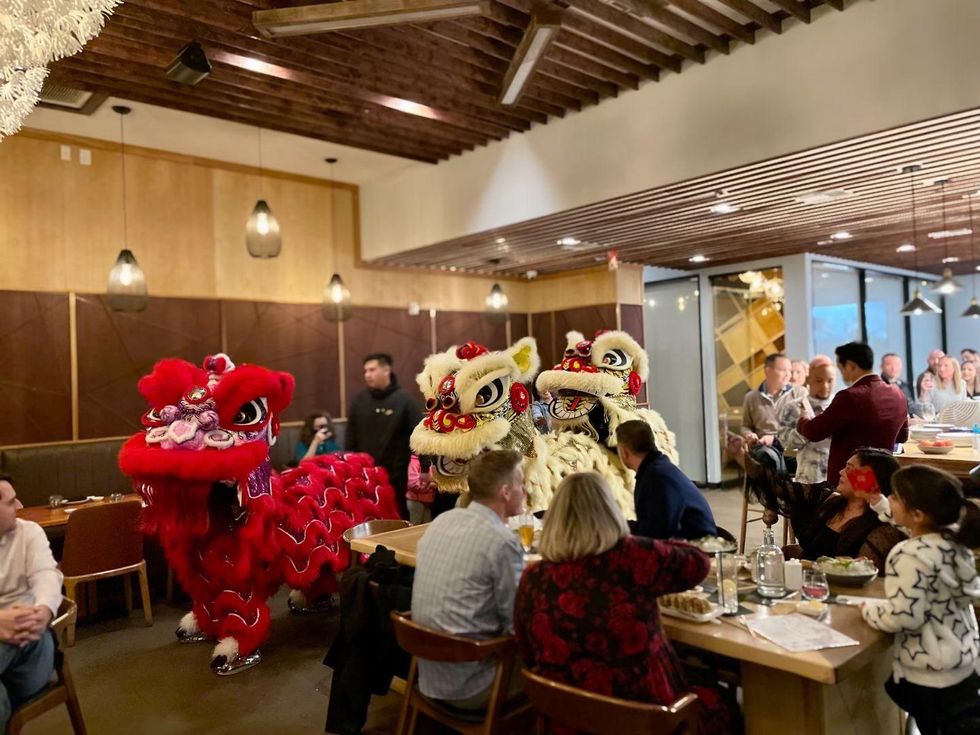 Tobuio (photo by Ashley Castro)
Owner Sherman Yeung's Japanese restaurant in Cinco Ranch specializing in elevated sushi and craft cocktails is ushering in the Lunar New Year with lion dances performed by Celestial Dragon Jan. 21, at 6:30pm.
Food