Poet Robin Davidson Reads from Her Quirky, 'Serendipitous' New Collection at Brazos Bookstore Event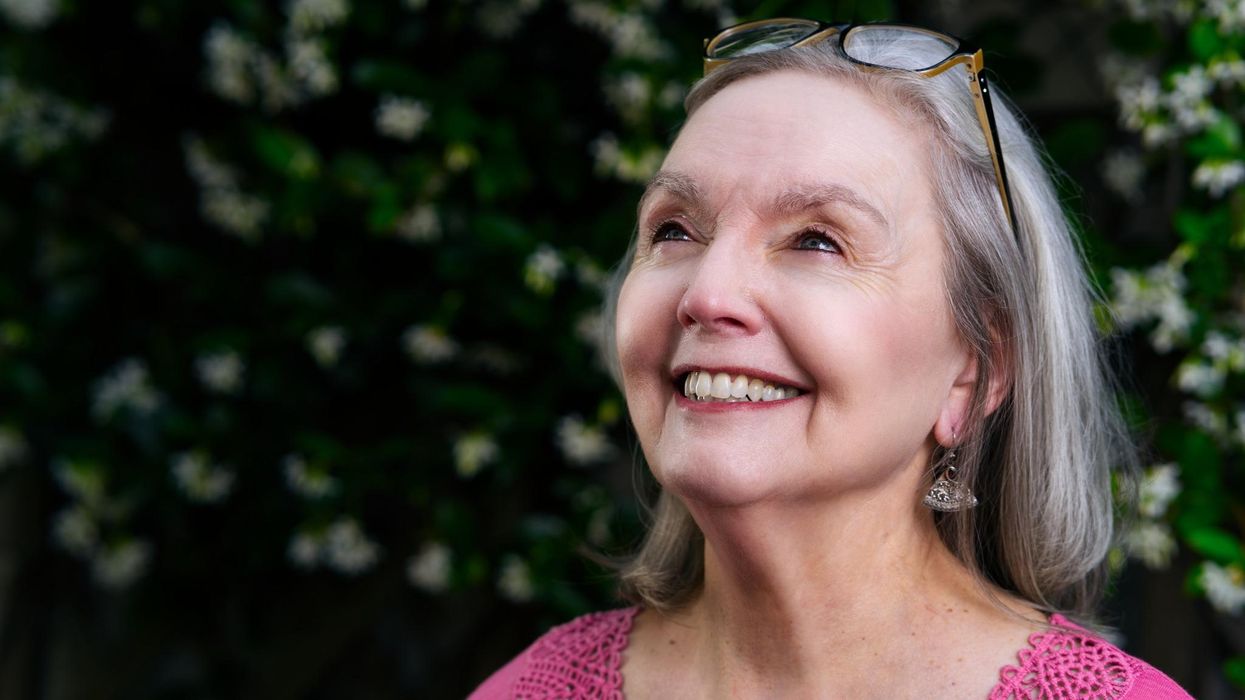 THE REEMERGENCE OF in-person poetry readings post-pandemic is a clear indication Houston's diverse and vital community of poets are alive and well and, as we wrote way back in 2017, enthused to provide a "cool and intellectually stimulating form of entertainment" for seasoned fans and those new to the form.
---
On Thursday, Sept. 8, Brazos Bookstore hosts a reading by an international trio of poets, Robin Davidson, Michał Choiński, and Oksana Lutsyshyna representing Houston, Poland and the Ukraine respectively, whose writings and personal histories dovetail with each other in intriguing ways.
Former Houston poet laureate Robin Davidson will read from her brand new collection of poetry, Mrs. Schmetterling, which includes images by Houston artist Sarah Fisher. Fisher's golden, Gustav Klimt-like mixed media self-portrait "Stain," created with oils and hundreds of dry-cleaning identification stickers, appears on the book's cover.
The mysterious "Mrs. Schmetterling" first appeared in Davidson's 2013 collection of poems Luminous Other, and is the anima, partner and/or alter ego of "Mr. Schmetterling," a character created by the Polish poet Ewa Lipska as the author of a collection of poems addressed to yet another imagined female archetype, "Ms. Schubert." That collection, Dear Ms. Schubert, one of two collections of Lipska's poetry translated by Davidson and Ewa Elżbieta Nowakowska, will be available at this Thursday's reading.
"I saw Sarah's 'Stain' at Lawndale Art Center two or three years before I finished the Schmetterling poems," says Davidson of her first encounter with Fisher's art. "I knew the moment I saw the image that she was Mrs. Schmetterling."
Davidson held onto her vision of Fisher's quirky yet majestic self-portrait, and in the midst of the pandemic, contacted Fisher about collaborating. Davidson wrote a poem directly inspired by "Stain," but otherwise worked independently on her Schmetterling poems as Fisher developed the visual art for the book. "It was a very serendipitous collaboration," says Davidson. "This book has been so much fun."
Rounding out this stimulating evening will be readings from Michał Choiński, who teaches literature at the Jagiellonian University in Kraków, Poland, and Oksana Lutsyshyna, a Lecturer in Ukrainian in the Department of Slavic and Eurasian Studies at the University of Texas at Austin. Please note, face masks are required to attend this event.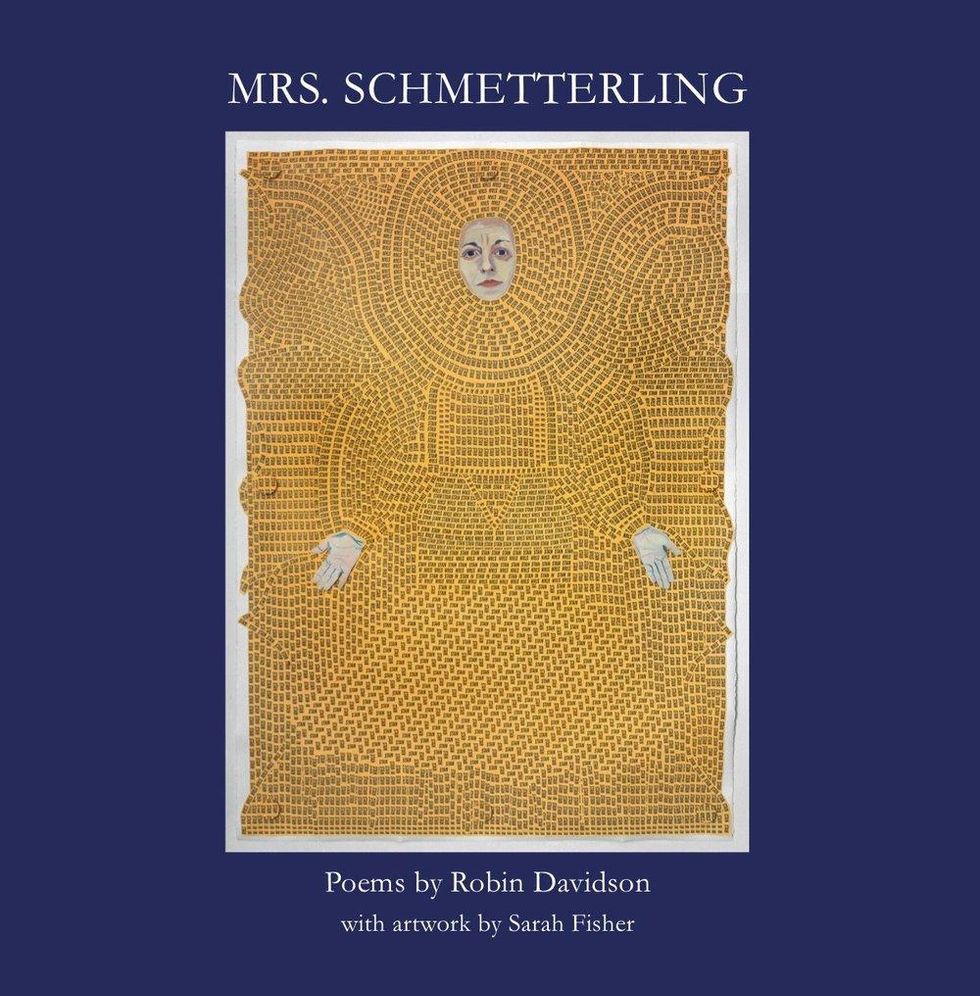 Art + Entertainment