Stairway to Foodie Heaven: At POST Houston Market, FAM Hospitality Impresses with a Large Culinary Footprint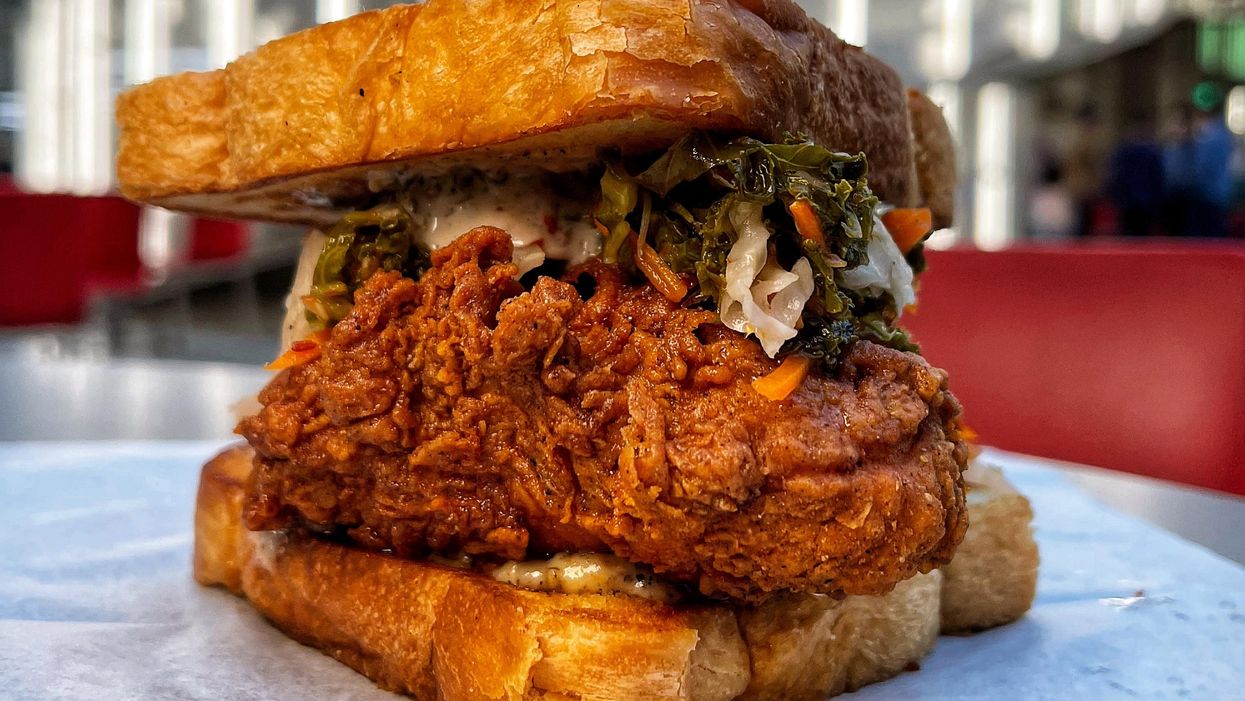 FOODIES, THIS ONE'S for you! You'll feel like a kid in a candy store perusing the chef-driven food market at innovative POST Houston. Sage advice: Come hungry. Here's a tasty tour of what's on offer from many culinary regions — all under one gigantic roof.
---
You'll find several high-profile Texas-based chefs at POST Market, located on the first floor of the former Barbara Jordan Post Office. Paul Qui, who gained culinary stardom after winningTop Chef and a James Beard Award (Best Chef Southwest), has brought a well garnished wedge of his FAM Hospitality Group portfolio to the mixed-use development.
In addition to operating several of his own restaurants at the venue, Qui is involved in the culinary vendor selection with Lovett Commercial, owner and developer of POST Houston.
"We encourage everyone to come check out the enormous space. You will not find anything like it anywhere else – the five-acre rooftop Sky Lawn is amazing, and a great place catch a panoramic view of Downtown," says Qui.
His budding FAM Hospitality Group, founded in partnership with his longtime friend Johnny Hoang, manages, develops and promotes a growing collection of eateries, most of which Qui created while living in Austin. At POST Houston, Qui brings approachable yet envelope-pushing concepts, including East Side King, a Japanese street-food venue created by Qui and chef Moto Utsunomiya, alums of famed Uchi and Uchiko. Choose from crispy rice with seafood or avocado; classic bowls with rice or salad greens (chicken karaage and brussels sprouts are wildly popular); open-faced handrolls (takimaki) and more.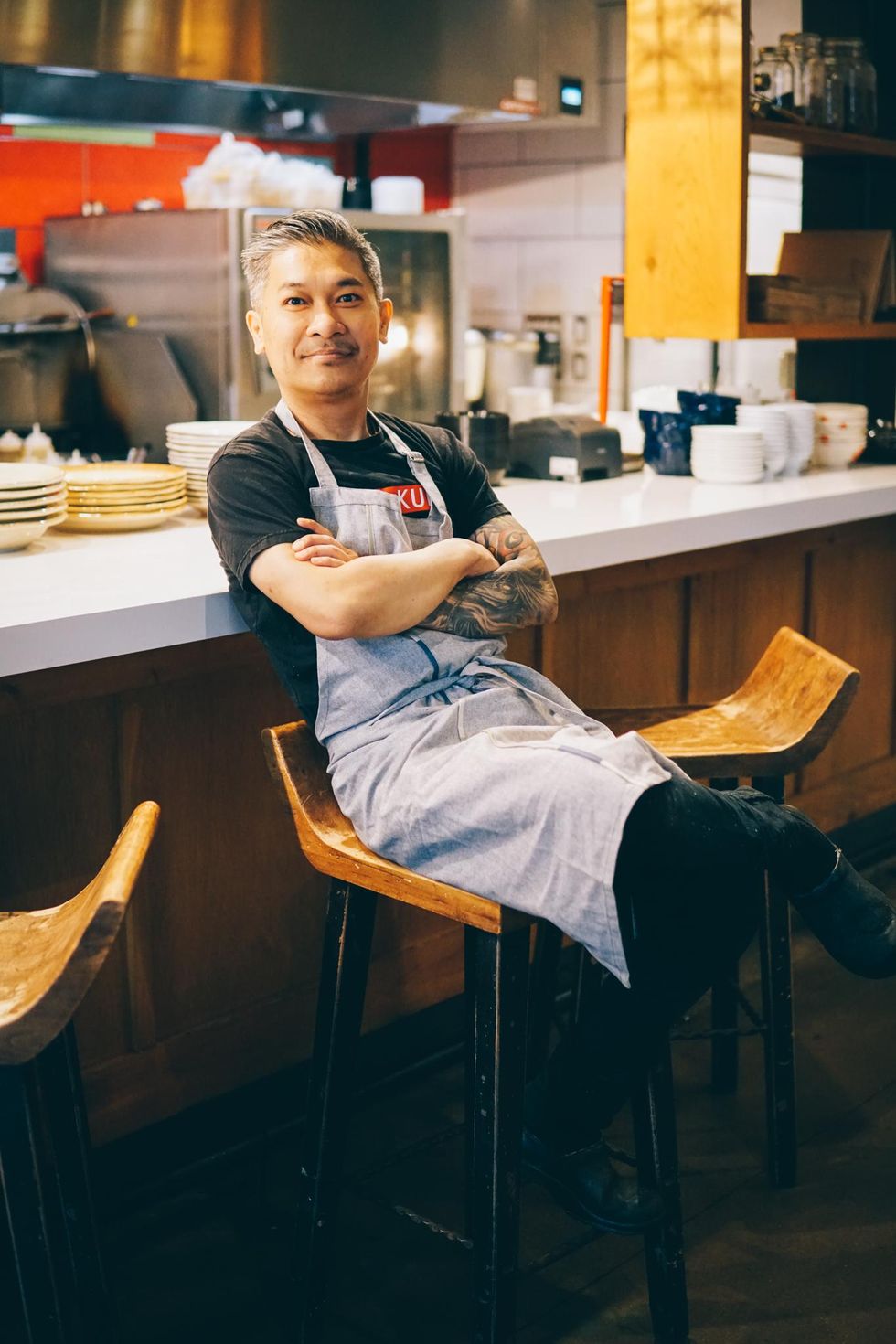 Chef Thai Changthong at Thai Kun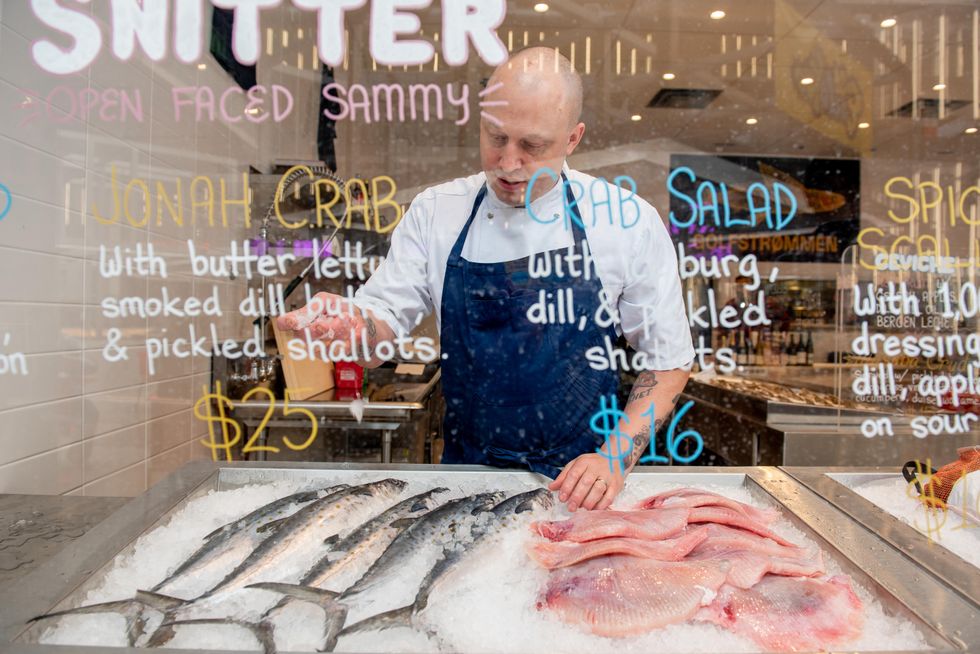 Christopher Haatuft at the raw bar window of Golfstrommen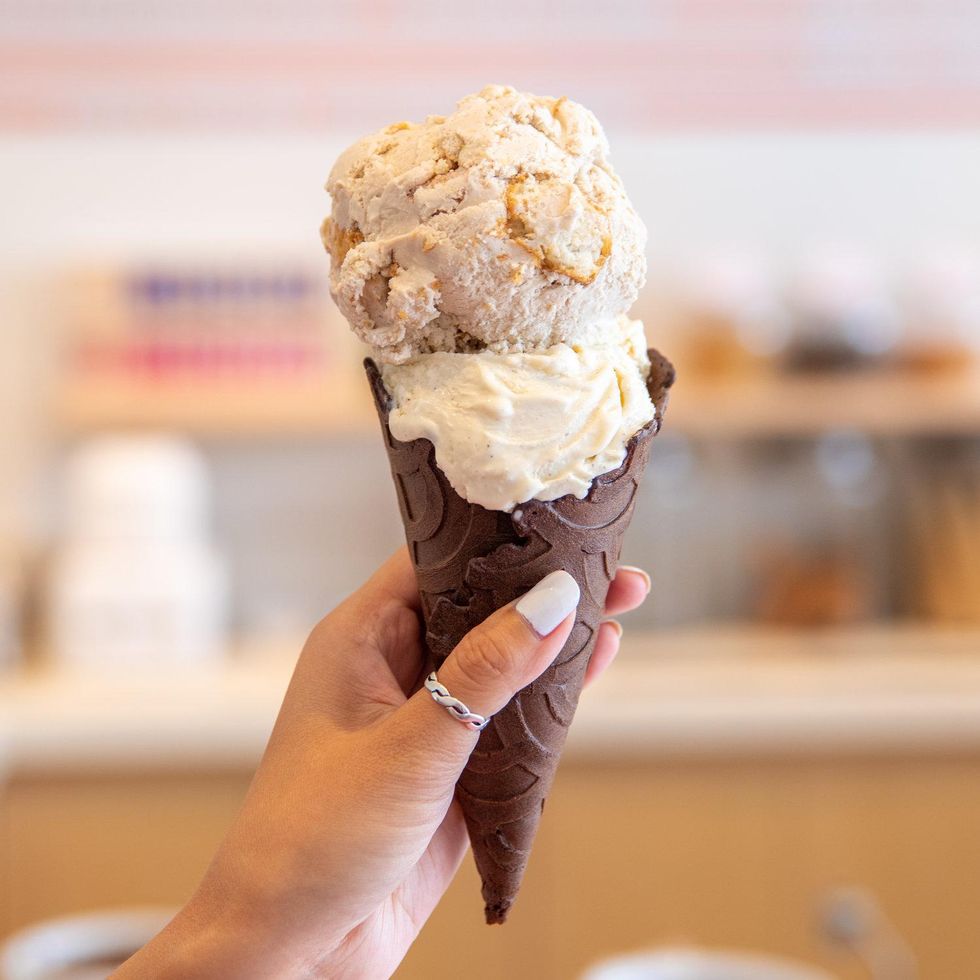 Flower & Cream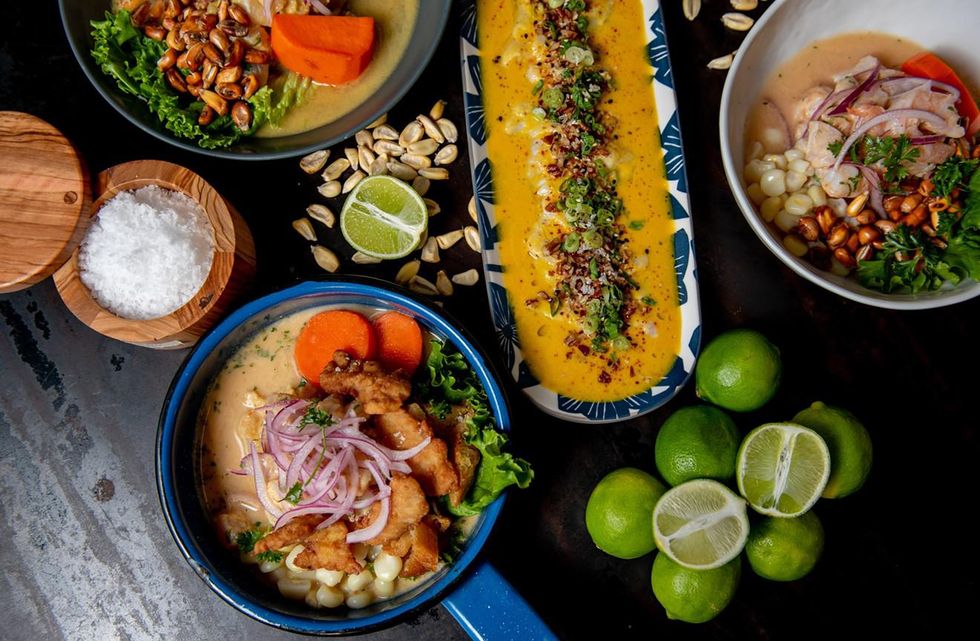 Andes Cafe
Manila-born Qui also has duplicated his Denver original Soy Pinoy (translation: "I am Filipino") concept at POST Market featuring dishes such as fried chicken adobo, Filipino-style ceviche, and vegan kare kare. Speaking of fried, Lea Jane's touts tanned crispy chicken breasts with "clucking hot" different spice levels, stacked high on thick toast with kimchi and comforting sides — think collard greens, mac 'n' cheese and coleslaw. This menu is an ode to partner Hoang's childhood picnics.
Chef Thai Changthong, another alum of Tyson Cole's Uchi and Uchiko, doesn't shy away from the heat when it comes to creating authentic dishes at his award-winning Thai Kun outpost. The crispy sprightly Cabbage Two Ways with fried onions is highly recommended, as well as favorite Beef Panang Curry with steamed rice, basil and a fried egg.
But the most coveted jewel in POST'S crown just might be the highly lauded Golfstrømmen("gulf stream" in Norwegian), a sustainable seafood eatery and market from Norway super-chef Christopher Haatuft and partner Qui. Haatuft's Lysverket restaurant made him a sensation in Norway, so in Houston, he's using the Texas Gulf's freshest catch to craft similar magic on a plate.
The ever-changing, seasonal menu features daily standards like sashimi, sushi, clams, whole fish, crab and fresh oysters. Don't miss the "Snitter" open-faced toasted sandwich piled with just-plucked seafood, which might be luscious lobster salad popping with flavors of fresh dill, celery, scallions, vinegar and other secrets. Golfstrømmen offers an impressive wine list of small-batch producers that make brilliant pairings with seafood.
When it comes to chowing down, besides the bustling food court seating, expect a sprawling covered patio paving one side of the massive space where you can spread out and get some breathing room. ChopnBlok, Andes Café, Arabella Mediterranean, and Salt & Time Butcher shop are a few other fast-casual options to explore, with more to come — including wine bar-shop Saison Cellar. "We have about five vendor slots left we would like to fill with exciting and unique culinary options," adds Qui.
And don't forget dessert: Lucy Pearl's cakes, Flower and Cream ice cream, and Gelu Italian Ice are all vying for your last perfect bite.
Food