Pride Pours!
Check out one artisan-cocktail bar's sexy, silly drinks menu, just for Pride.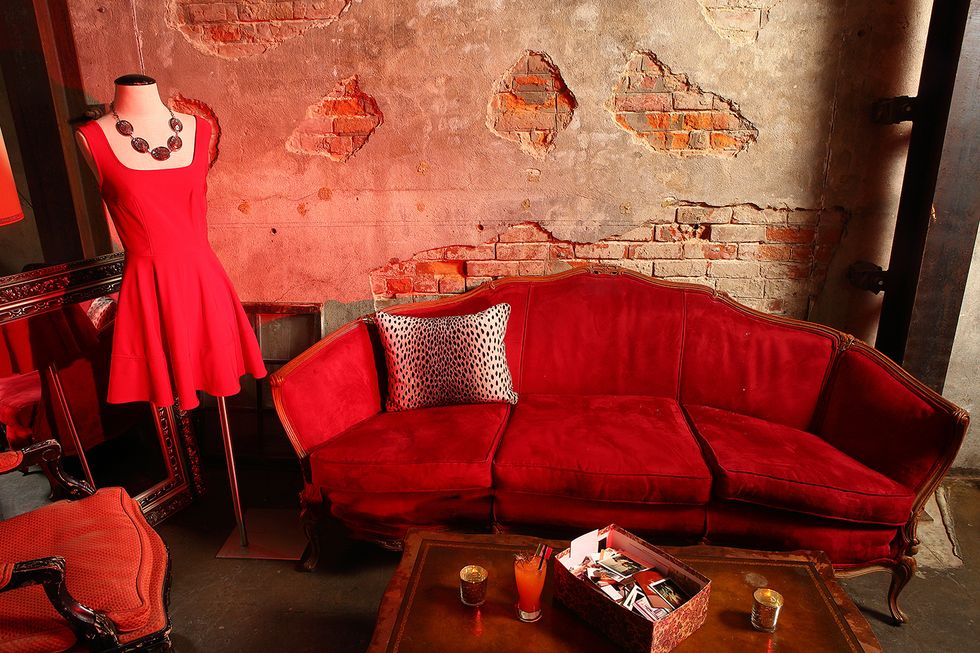 The idea of mixologists dreaming up fun unique cocktails to mark special occasions — and, you know, sell a few more drinks — is nothing new. It's a bit hard to be amused by it anymore. And yet one Downtown bar, brand new Cottonmouth Club (108 Main St., cottonmouthhouston.com) has managed to score with five new specialty beverages, nodding to the weekend's Pride celebration, that are so cute, even cynical sippers have to smile. It also helps that they'll be bargain-priced at just $6 all weekend long.
---
And these aren't batch-made, quick-and-dirty deals, but rather serious, if quirky, artisan concoctions. The Ne-Grindr has gin infused with red skittles, along with Amaro Montenegro, Brute Americano, an orange twist and, per the cheeky press release its reps sent around, "extra pride." Meanwhile, the Cabana Boy touts tequila, mezcal, Averna liqueur, lime, thyme, Tapatio hot sauce and a High Five. Others include the tropical, rum-based Taste the Rainbow, and the suave whiskey-and-rye affair, the Neil Patrick Harris.
The Cottonmouth Club, which opened earlier this year, is housed in the historic Brewster Building.
Houston Pride, whose Saturday-evening parade rolls through Downtown, has the only major-city Pride parade staged after hours. The LGBTQ celebration marks its 40th year in H-Town.
Food+Travel