Recipe for Success' 10-Course Fundraising Dinner Toasts to 15 Years, Helps Restore Hope Farms
Daniel Ortiz and Kirsten Gilliam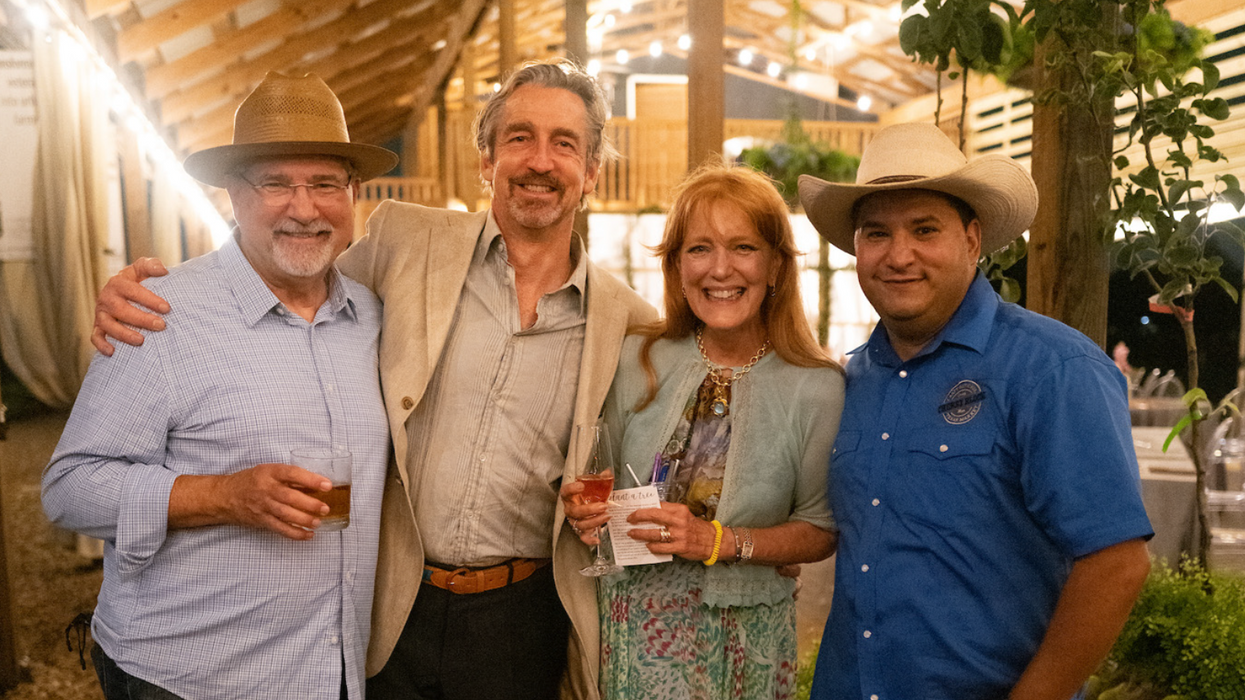 RECIPE FOR SUCCESS founder Gracie Cavnar was thrilled to welcome 50 supporters to her organization's annual Delicious Alchemy banquet, celebrating 15 years of the nonprofit's success in battling childhood obesity ad educating the Houston community about making healthy decisions.
---
The in-person event may have had fewer attendees than in years past, but the lavish 10-course dinner was anything but pared down. It was held at Recipe for Success' Hope Farms, and kicked off with a cocktail hour in the Chef's Kitchen Garden that included refreshing gazpacho shooters topped with the farm's edible flowers.
The evening proceeded with dinner in the farm's "gathering barn." Guests took their seats, looking up to find four "living chandeliers" hanging from the vaulted ceiling, made with maidenhare ferns and multicolored hydrangeas. Back on the ground, a gray and silver tablescape featured beautiful pastel flowers arranged in rustic pots and glass vessels.
Then came the truly "delicious" part of Delicious Alchemy: Chefs, including Culinare's Barbara McKnight, Guard & Grace's Adam Stephens and Bistro Menil's Greg Martin, served up sensational seasonal dishes. Ouzo Bay chef Thomas Laczynski wrapped his Chilean sea bass in collards from the farm, for example, and Stephens' squab en crepenette was smoked using wood from the Hope Farms peach tree that did not survive February's freeze.
In fact, the event raised funds to not only support Recipe for Success' mission, but also to restore Hope Farms following the historic weather event. Cavnar thanked McDugald Steele for donating a collection of Asian pear trees, sharing with the crowd that 100 percent of the citrus orchard and 50 percent of the other fruit trees were killed off this winter. More than half of the attendees agreed to underwrite new trees!
Delicious Alchemy also honored Peg Lee, a Houston culinary institution who cooked her way through kitchens across Houston and eventually launched Central Market's cooking school. It was announced on this night that Hope Farms' new classroom would be named after Lee.
Chef Charlie Ho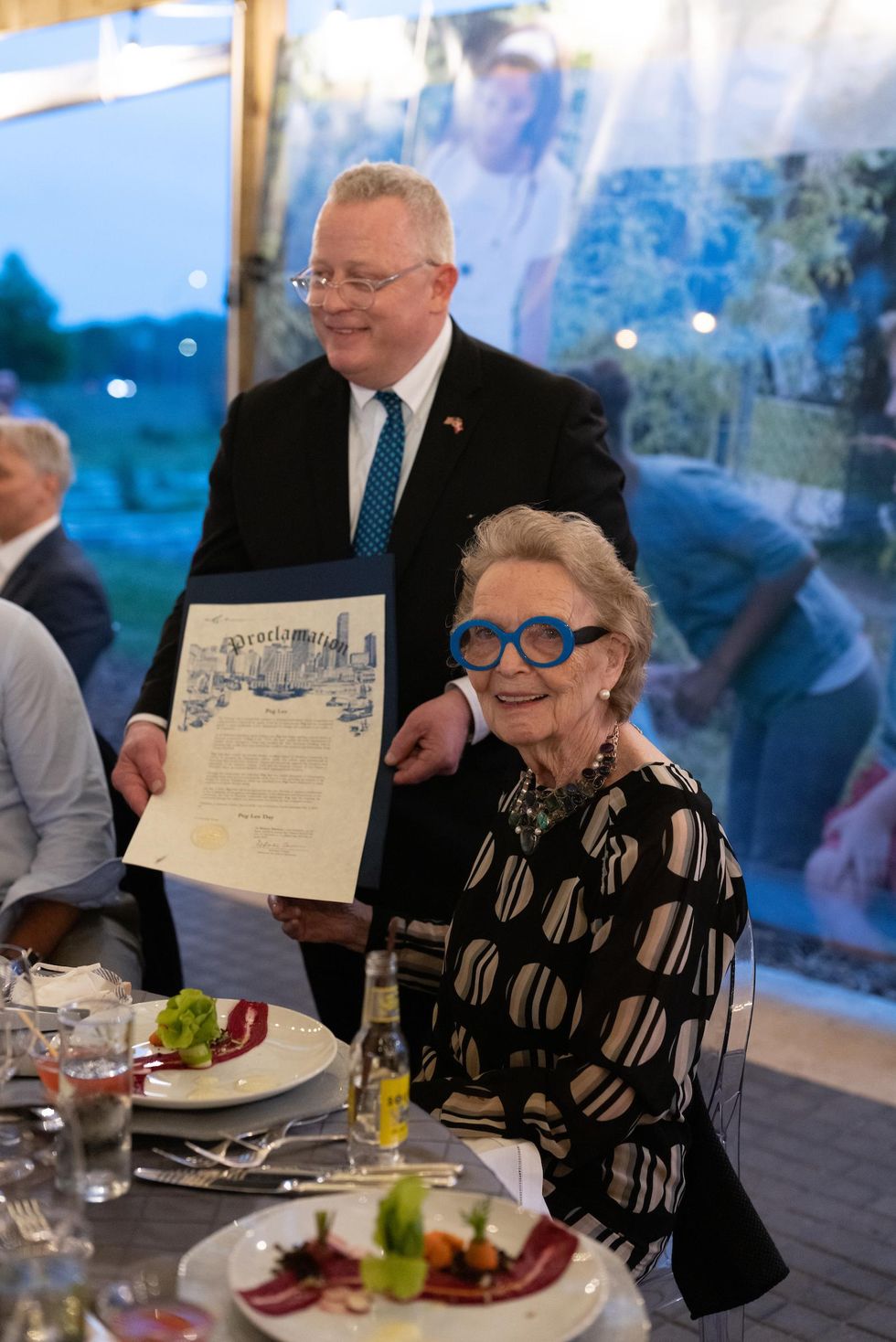 Councilman David Robinson presents proclamation to Peg Lee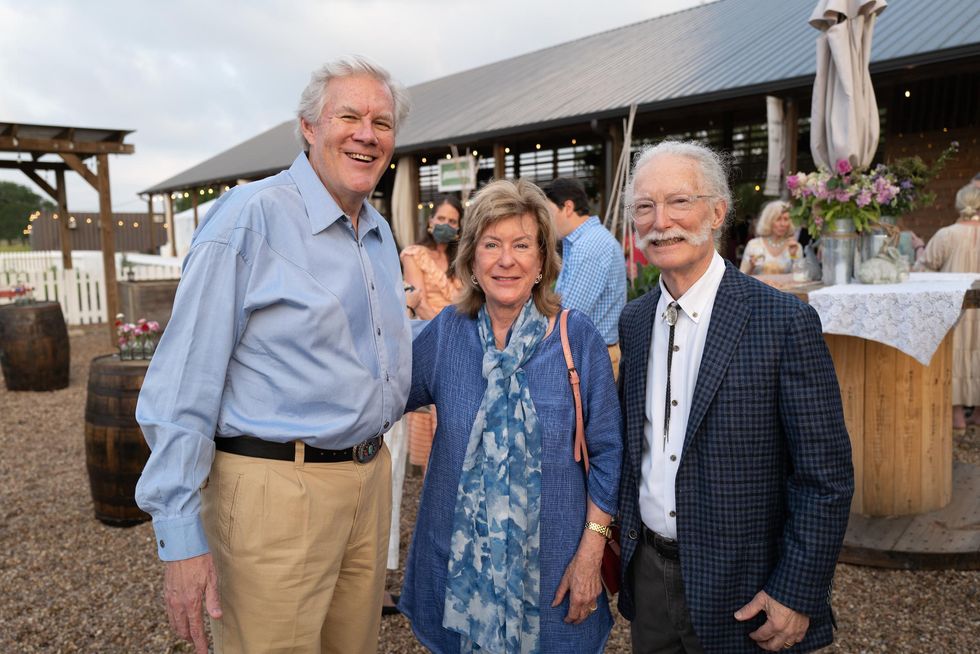 David Garten, Suzanne and Jon Fain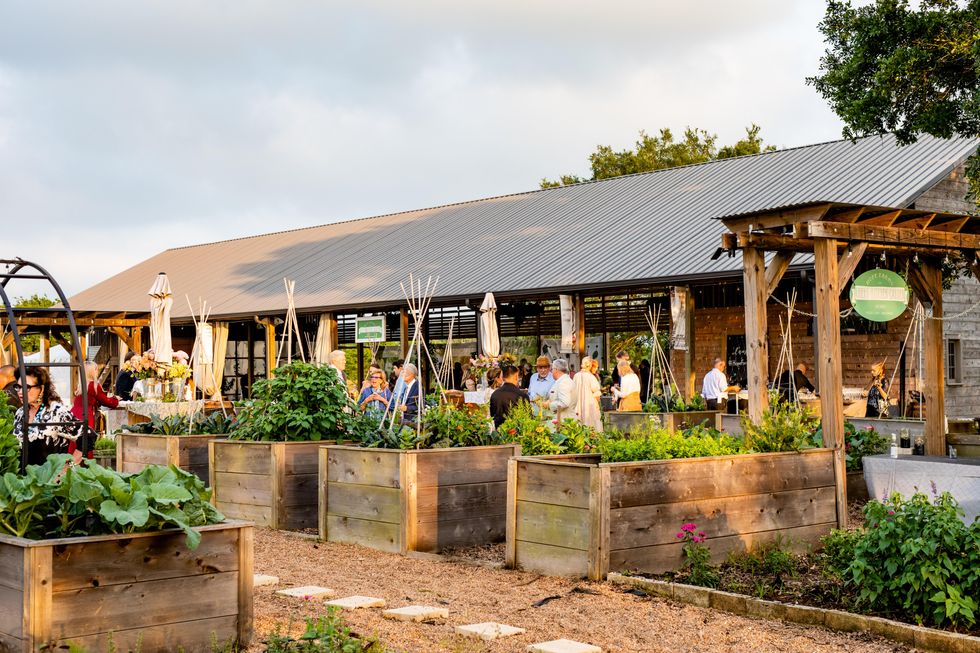 Cocktails in the garden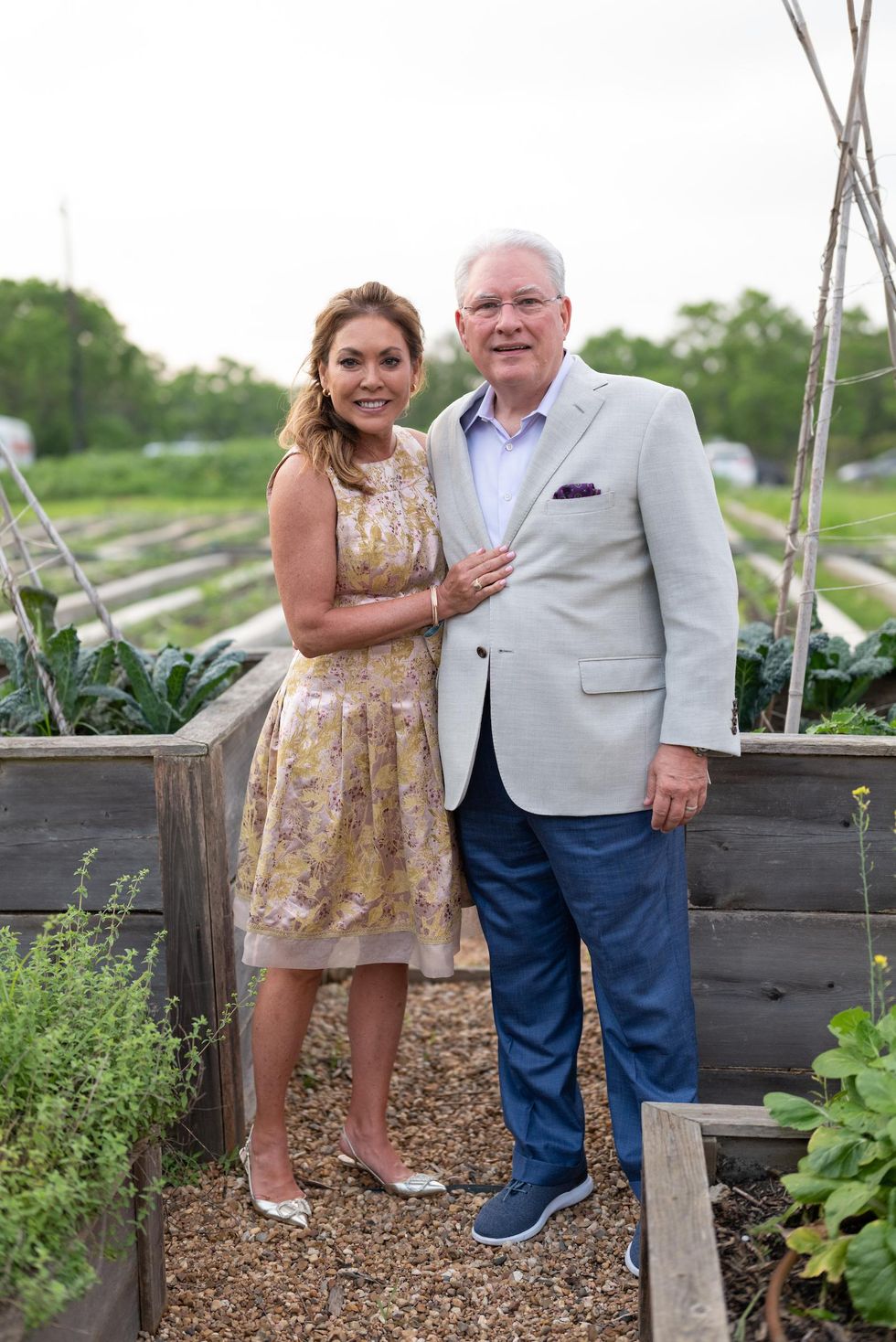 Elizabeth and Bob Phillips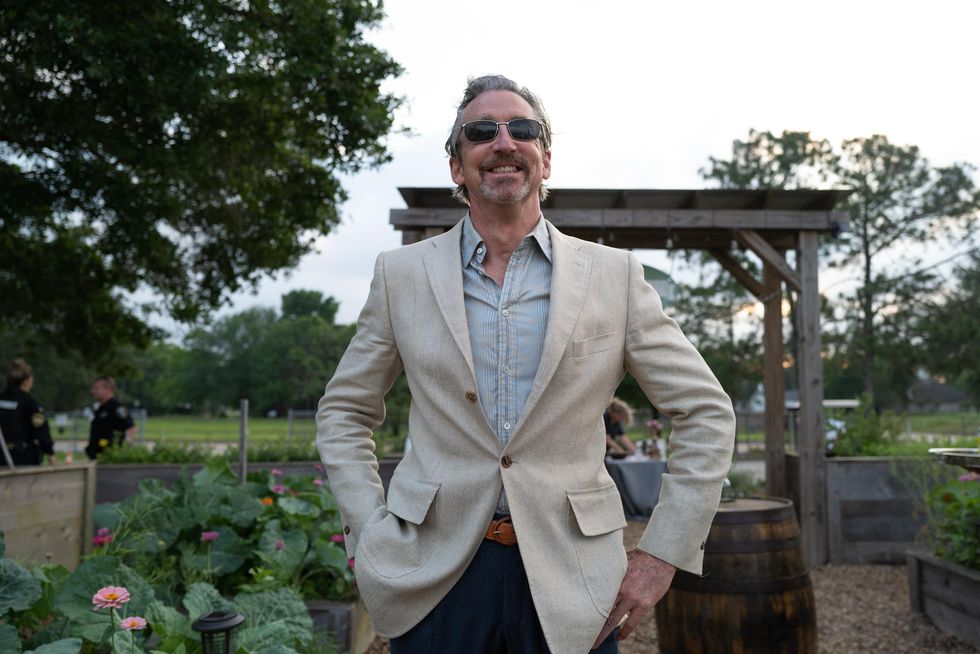 Ford Hubbard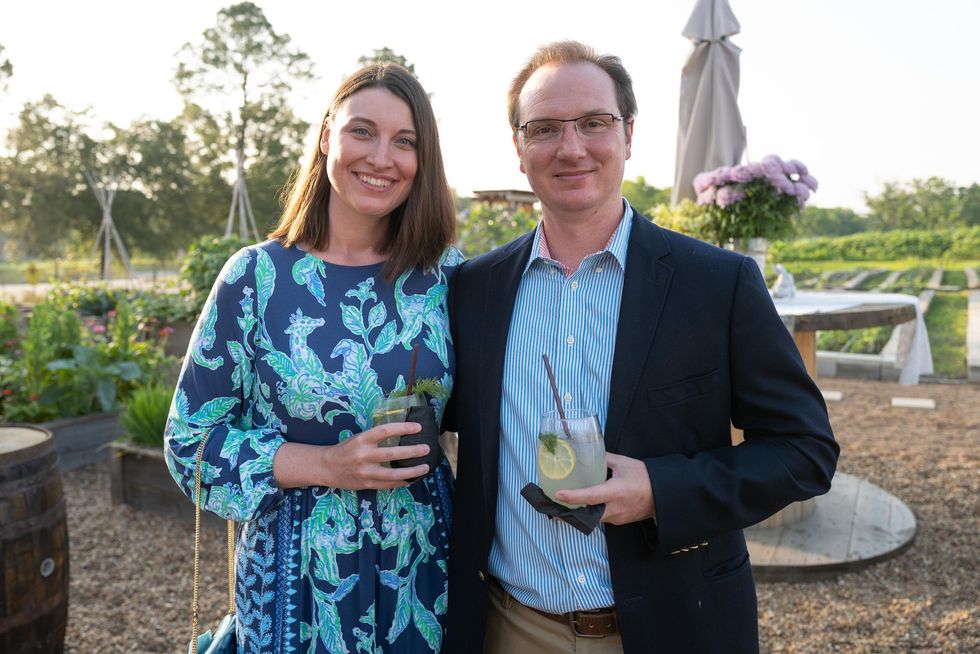 Julia & Jason Woertink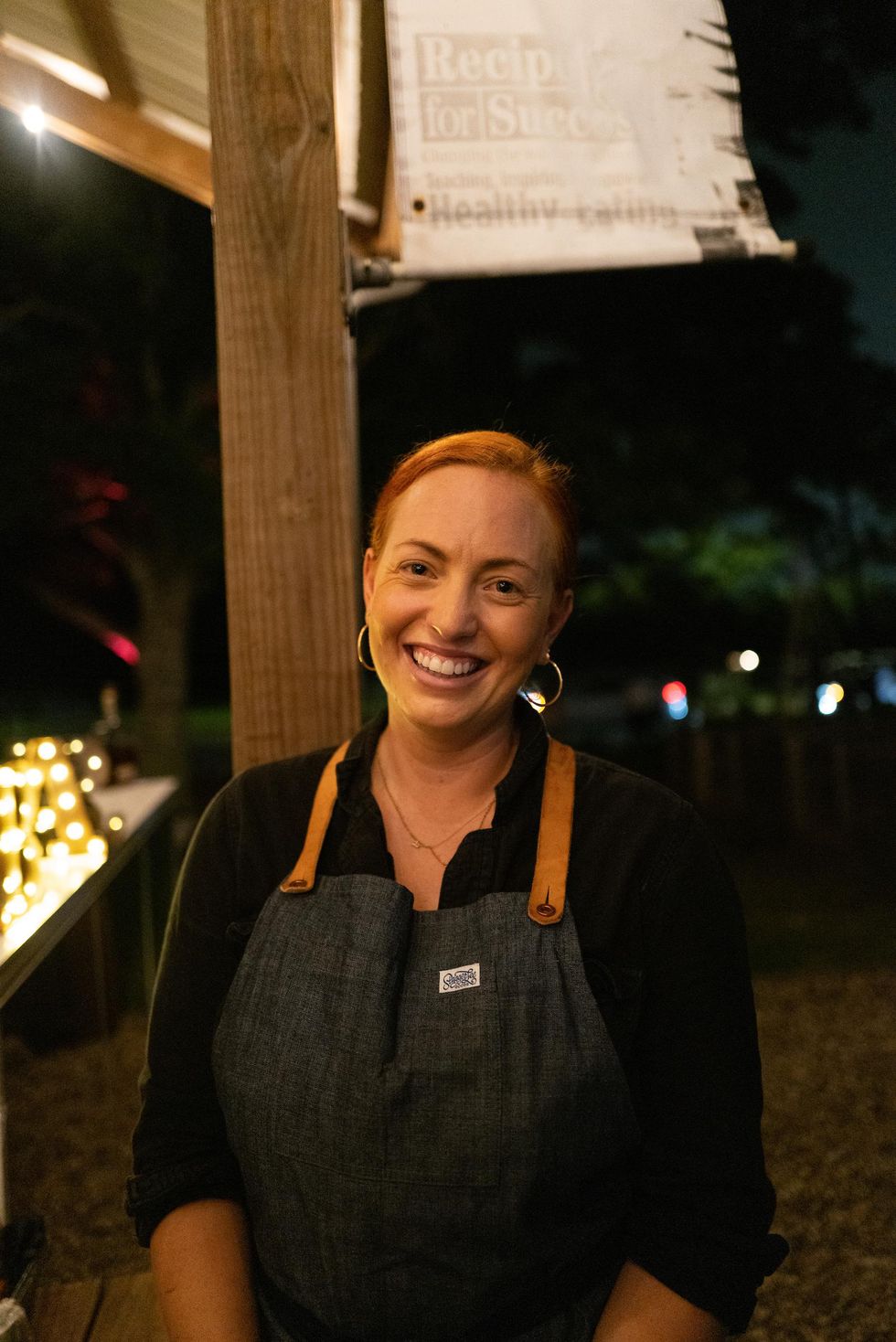 Chef Sasha Grumman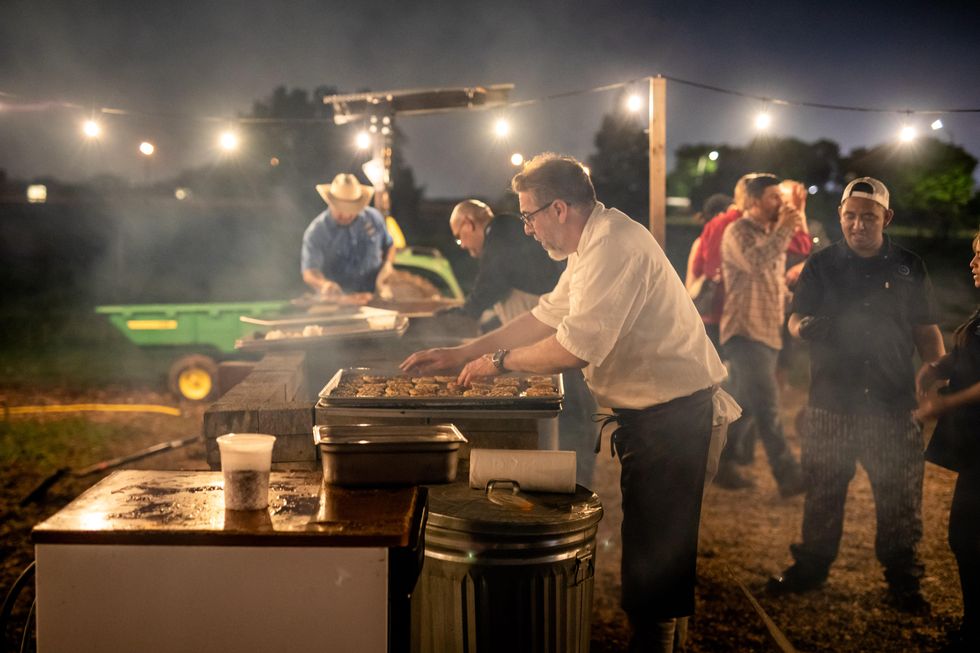 Chefs cooking over live fire
Parties