Root Beer Floats Are Go-To Treats on National Ice Cream Day!
Kirsten Gilliam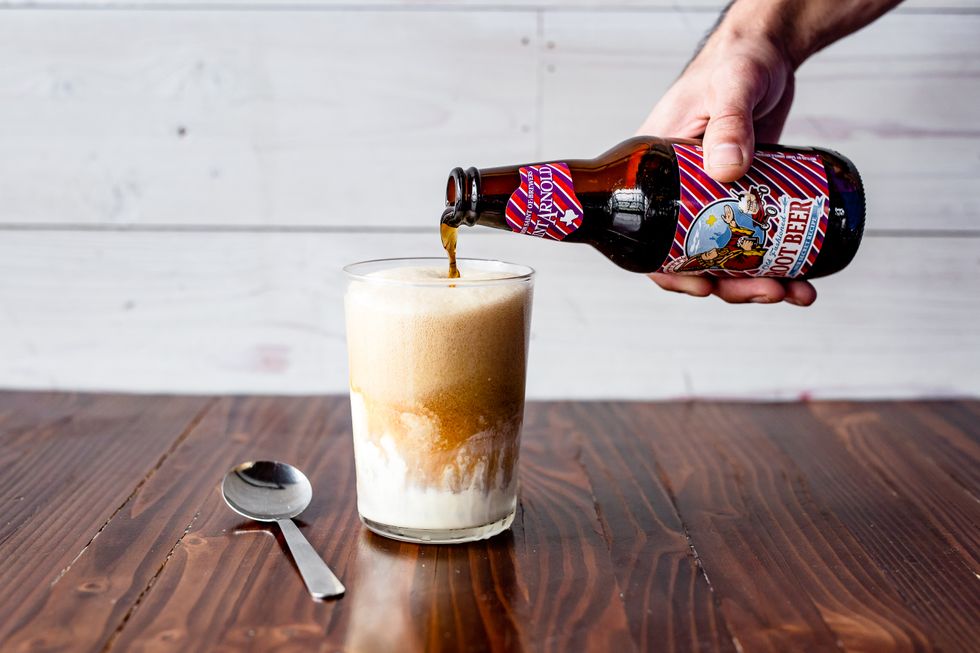 Houston eateries are, ahem, rooting for an old-fashioned take on cool treats this National Ice Cream Day, which is Sunday, July 19!
---
FM Kitchen & Bar on Shepherd — a popular neighborhood bar and restaurant known for cool cocktails, craft beers, burgers, and locally sourced comfort food — is pitching root beer floats made with Houston-made Saint Arnold's Root Beer. The frothy, ice-creamy beverage, also known as a Brown Cow or Black Cow, can be made not only with the local brewery's bubbly beverage, but also Mexican Coco-Cola and Mexican Fanta. Available for both dine-in and curbside, the floats go for $6 each.
Of course, the traditional Texas favorite float also remains on the menu at The Burger Joint, Fat Cat Creamery and Good Dog locations, all of which also source St. Arnold's root beer.
At the same time, Ariana Quant, head pastry chef of Uchi parent company Hai Hospitality, has an idea for a make-it-yourself new spin on root beer floats — root beer granita. The recipe is simple. First make a simple syrup by bringing a quarter cup each of sugar and water to a boil and letting it cool slightly before adding three 12-ounce bottles of root beer. (We're recommending St. Arnold's naturally.) Then pour it into a glass pan, freeze it and use a fork to scrape it into little crystals. Serve it topped with vanilla ice cream and a drizzle of chocolate sauce.
At the restaurant, Uchi is featuring a decidedly fancier affair — coconut-lychee sorbet — to mark National Ice Cream Day. The frozen confection will be accompanied with blueberries pickled in Calamansi vinegar.
AT TOP: FM Kitchen & Bar
Food