Chef Sasha Grumman Caps Off a Crazy Year with Big Hanukkah Dinner — and an Un-bread-lievable New Biz!
Jhane Hoang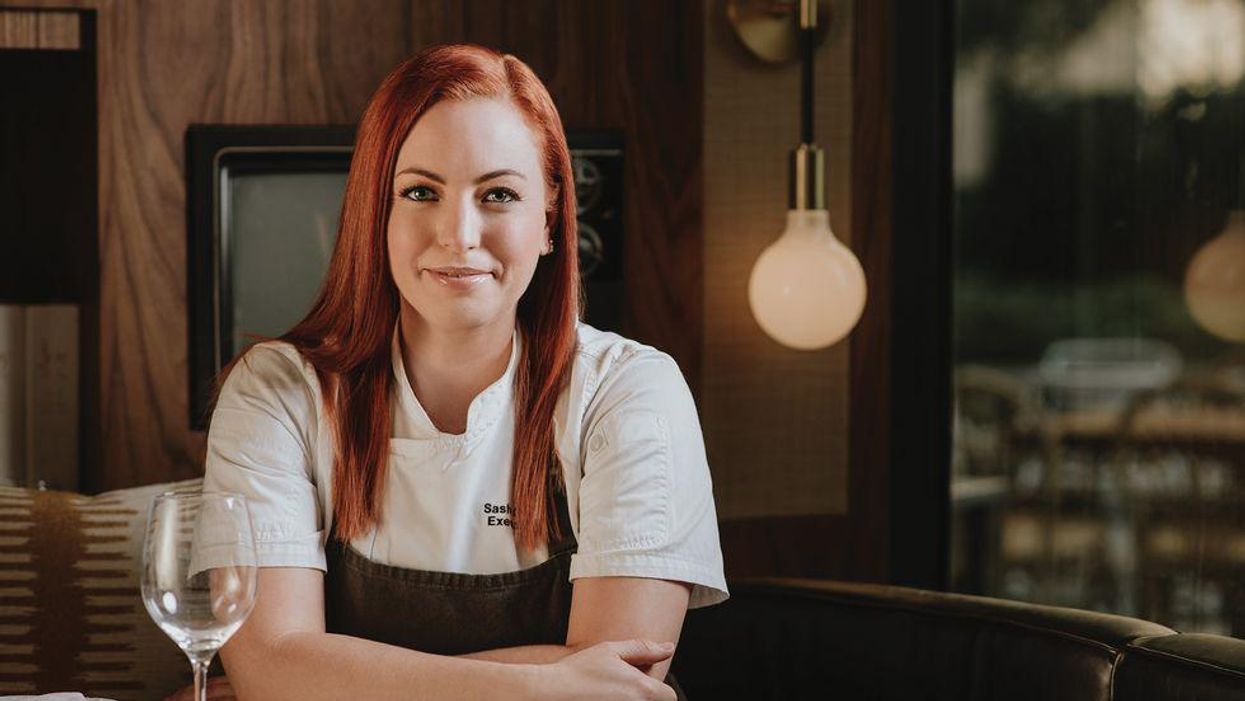 Sasha Grumman has had a busy year. The chef grew up cooking with a big Italian family in Southern California and trained in Italy, before moving to Houston in 2018 to be the executive chef of Rosalie inside Downtown's C. Baldwin hotel. The restaurant suspended service in March due to the pandemic, but it didn't slow down Grumman. She's volunteered with Southern Smoke, and also launched The Fierce Chef Alimentari, a made-to-order focaccia biz that's lighting up Instagram. On Thursday, she is the guest chef for UB Preserv After Dark's Hanukkah themed dinner. We sat down with the chef to hear all about how she reinvented herself in 2020.
---
Are you excited about Thursday's big event?
Chef Nick Wong does a late-night dinner at UBP every Thursday, and he asked me to do a take-over one night. We decided that a Hanukkah feast would be a blast! This Thursday perfectly falls on the second-to-last night of Hanukkah. I can't wait to dig into the recipes that my mom made throughout my childhood. Jewish dinner was always something we really looked forward to. I'm definitely biased — but these latkes are the best I have ever had!
You've also worked with Underbelly Hospitality and Chris Shepherd this year as part of Southern Smoke.
The most rewarding part of working with Southern Smoke was knowing that we were distributing funds to people to people that really needed it. The stories are heartbreaking, and being able to support people that work so hard was an honor. This year has been incredibly tough for people in our industry. Southern Smoke shows up for this industry every single day and, for that, I am eternally grateful for the opportunity to be part of the team. In a time when my life had been flipped upside down, the organization provided me with stabilization and purpose, and I can't thank them enough for that!
Shepherd has often spoken about the importance of keeping restaurant workers up and down the ladder healthy — both mentally and physically. During this stressful and unpredictable year, you gave up drinking. How do you feel?
Giving up drinking has brought me incredible clarity. The pandemic really changed the game. Like many others, I was forced to look at where I was and where I wanted to go. I decided that alcohol didn't have a place in my future. The hardest part was definitely the beginning of my alcohol-free journey. The first 40 days were a rollercoaster. In those first days, you confront pain that you've numbed for so long, and it's tough, but it's worth it to fight through it.
Your focaccia is all over Instagram! You launched The Fierce Chef Alimentari this fall and people can order focaccia for pick-up or delivery. Of all your delicious foods – why focaccia?
I have always loved focaccia! Baking is really therapeutic for me. It forces me to follow a recipe and slow down. I worked on this recipe over summer and wanted to share it with friends this fall. With a little friendly motivation, I was encouraged to start selling my product. The feedback has been really positive and I'm really proud of my little business. If you do something well and love it and can do it from home, do it. Sell it. Start.
You spend lots of time cooking for other people, but what do you love cooking for yourself in the winter months?

Chicken Cacciatore is definitely my favorite thing to cook right now! It's hearty and has a great depth of flavor. The spice from Calabrian chilies also warms you up on a cold winter night. It's the perfect not-too-long-but-worth-it project to cook at home and fill your home with the best smells.
Where is an unexpected favorite place of yours to eat in Houston?
El Rey Taqueria. I crave those grilled fish tacos! It must be the SoCal kid in me.
Finally, do you have any advice for people who'd like to explore sobriety?
To anyone struggling with substance abuse, I get it. Especially right now. This has been a wild year, and our emotions are so extreme. For anyone that has ever entertained the idea of sobriety, check out the book Sober Curious by Ruby Warrington. Additionally, for anyone in the F&B industry, check out Ben's Friends. Ben's Friends is an incredible group of professionals in the F&B industry that are sober or have a desire to become sober. The group holds nation-wide Zoom meetings daily, which I attend often! Also, feel free to find me on social media or shoot me an email. I am always here to listen and to guide and help any way that I can. Every single day I find something new to be grateful for in my recovery. And don't worry, you'll still be fun!
Food