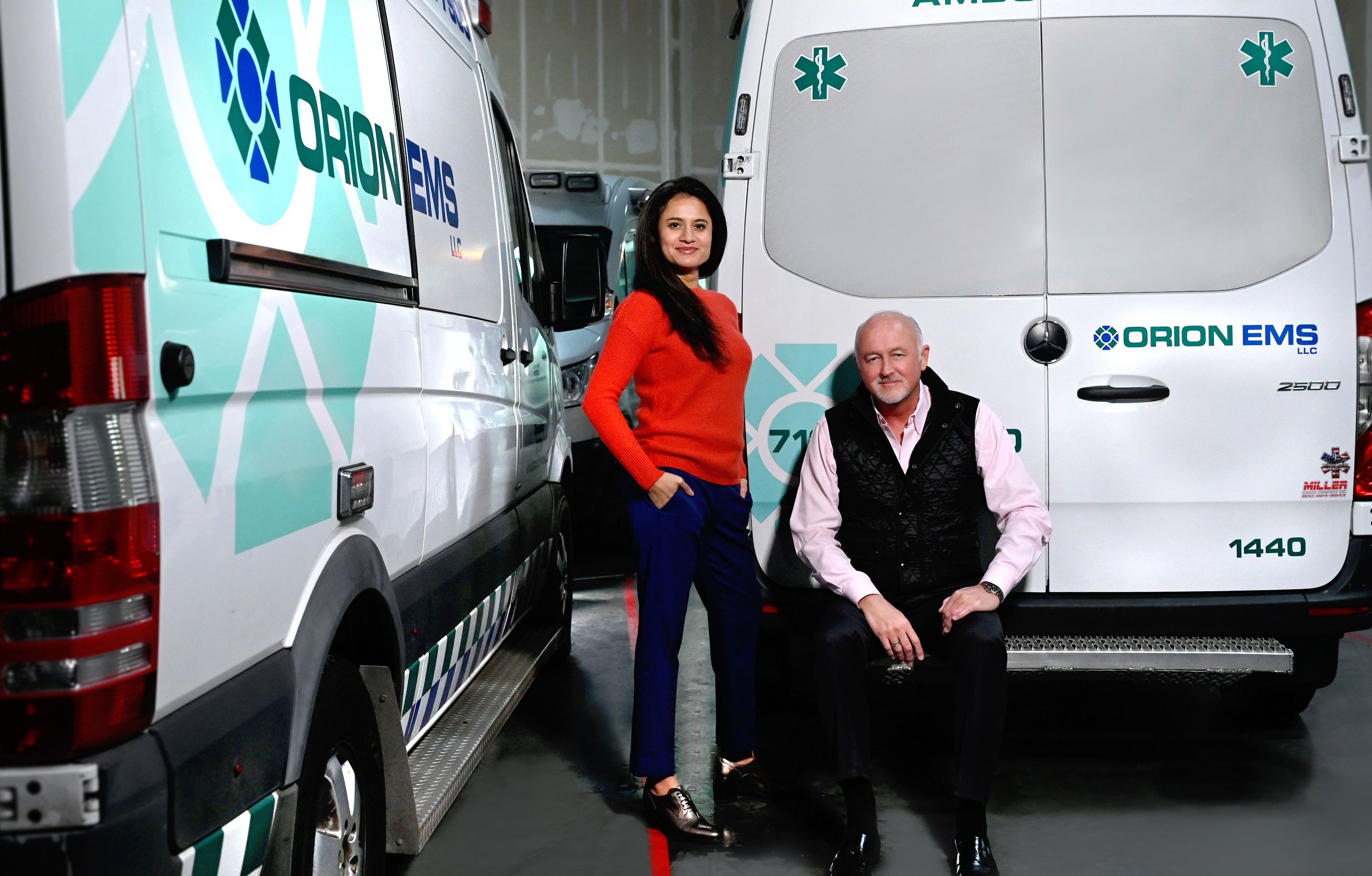 HOW DID YOU get where you are today? The EMS industry, quite literally, never stops. Our staff and units are called to serve our community every hour of every day; there are no weekends, holidays, or "days off." Obviously, the demands of EMS are not for the faint of heart, and we have established a culture of service and accountability that is different than nearly every other organization. Our leadership team sets this culture by exhibiting their passion for this industry daily. Their tireless dedication makes a better experience for our staff when they come to work and for our patients and clients when they call on us to transport their loved ones.
Who do you credit? Foremost, I credit the leaders and staff of my team. Beginning with Vice President Sumi Patel, who has been with ORION for 15 years, I am extremely proud to work with, and for, everyone who wears our logo. Houston has amazing diversity in the community, and ORION celebrates that both publicly and internally, as seen in the makeup of our leadership team and staff. The people who work at ORION do so because they are committed to our mission and to providing the most professional medical care to every patient we transport. Their devotion to and support of ORION has made us one of the best EMS companies in the city.
What lessons have you learned that might enlighten/inspire? One of the most important roles that Sumi and I play is mentoring and guiding our managers, so that they can effectively lead their departments. Watching their professional growth is very rewarding, but it also has clear benefits to the business, as it allows us to expand to meet new opportunities. Over the last 15 years, we have learned that complacency is not an option. The EMS industry is vibrant, especially in Houston, which requires ORION to have an agile and dynamic business model. We are constantly evaluating our processes to ensure that we are meeting the needs of our community in ways that provide the most impact and value to them. We are tactical enough to respond to every day-to-day circumstance that arises, while, at the same time, maintaining a strategic focus on our goals for the future.
What's new or upcoming for ORION? As we continue to fulfill our mission of service to the Houston community, we are excited to expand our reach into other hospital systems in the region. Our team and fleet are growing to ensure that we are always ready to serve the people of this community.
SOME OF THE CITY'S most influential VIPs gathered at Steak 48 in River Oaks District for the annual toast to CityBook's "Leaders & Legends," a recurring franchise for the publication whose past honorees have including a Tony and Grammy winner, a Nobel laureate, a member of Congress, an Olympic medalist, multiple billionaire business moguls, TV stars, artists and scientists of every sort, and the city's most glamorous and generous socialites.
For the sixth time, Houston CityBook magazine in its fall 2023 issue featured beautiful new portraits of icons and rising stars in a variety of fields. In partnership with Steak 48 and Tilman Fertitta's Post Oak Collection luxury auto dealers, Executive Publisher Lisa Holthouse and Editor-in-Chief Jeff Gremillion welcomed Leaders & Legends past and present and other notables to honor the '23 class.
"The Leaders & Legends issue is the most prestigious and important feature we make all year," says Gremillion. "And the annual party has become a top-tier social occasion, and we're delighted."
The editor added that the private space upstairs at the popular River Oaks steakhouse, decked out in florals in fall colors by Lexis Florist, was an ideal setting. A buttoned-up staff circulated, offering memorable bites such as fresh burrata with tomato jam, and sliced New York strip served on truffled hashbrown cubes. Wine and sophisticated cocktails were on offer; Old Fashioned's were a favorite of the night.
Per the custom, the party is an unfussy affair in which speechifying is kept to a minimum, and luminaries are encouraged to rub elbows and enjoy each other's company. The only break in the hobnobbing came when Gremillion took to the mic to officially toast this year's honorees. They include record-breaking hip-hop star and Trill Burgers restaurateur Bun B; senior artist David Adickes, who at 96 is still a cultural force; renowned heart surgeon and researcher Bud Frazier, who's invented several iterations of the artificial heart and also presided over more heart transplants than anyone on Earth; and high-impact and highly beloved philanthropist Cynthia Petrello.
Those feted by CityBook also include Alex Brennan-Martin, namesake and owner of the legendary Brennan's of Houston; reigning James Beard Award-winning chef Benchawan Jabthong Painter of Street to Kitchen; oncologist and pioneering MD Anderson researcher Van Morris; Kristy Bradshaw, who's currently serving in a top leadership role at both Houston Ballet and Hermann Park Conservancy; resilient sculptor Abbie Preston Edmonson, who overcame a devastating fire to establish a noted new arts studio; and real estate development titans Kendall Miller and David Weekley.
Guests included The Post Oak Collection's Diane Caplan, Astros owner Jim Crane, meteorologist Frank Billingsley, modeling agency titan Page Parkes, artist Taft McWhorter, philanthropist Cheryl Byington, fashion designer and reality TV star Chloe Dao, and famous Houston Ballet dancers Lauren Anderson and Connor Walsh.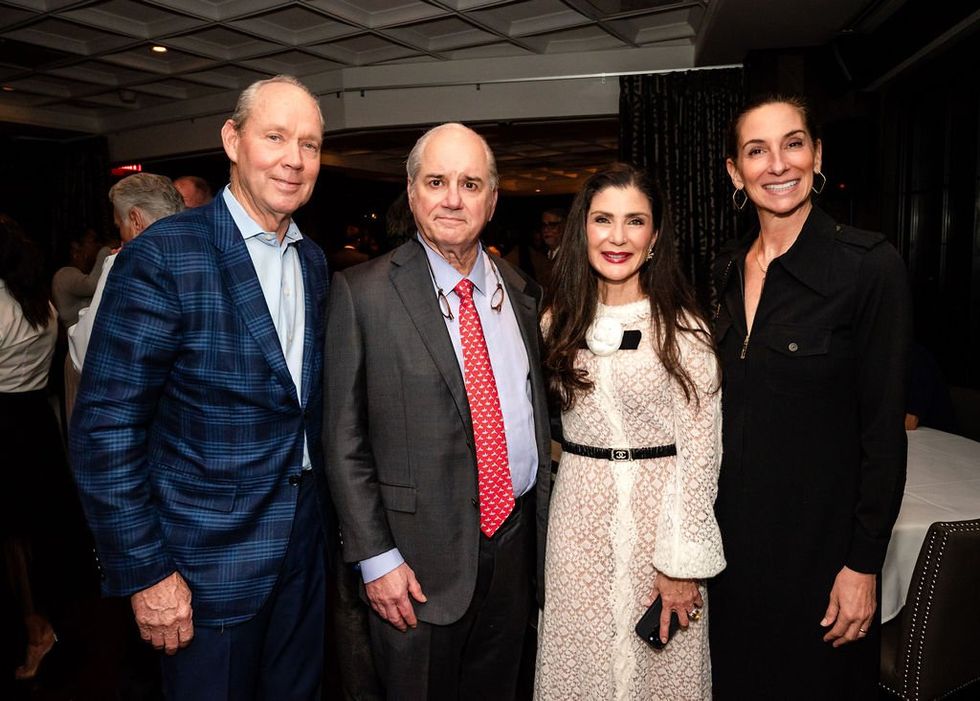 Jim Crane, Tony and Cynthia Petrello and Lisa Holthouse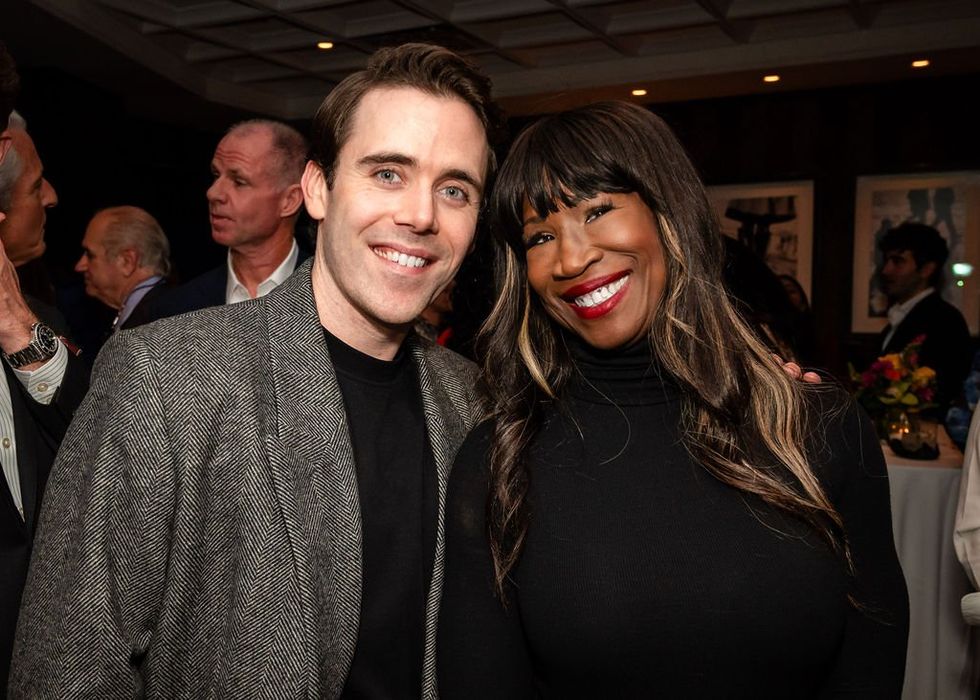 Connor Walsh and Lauren Anderson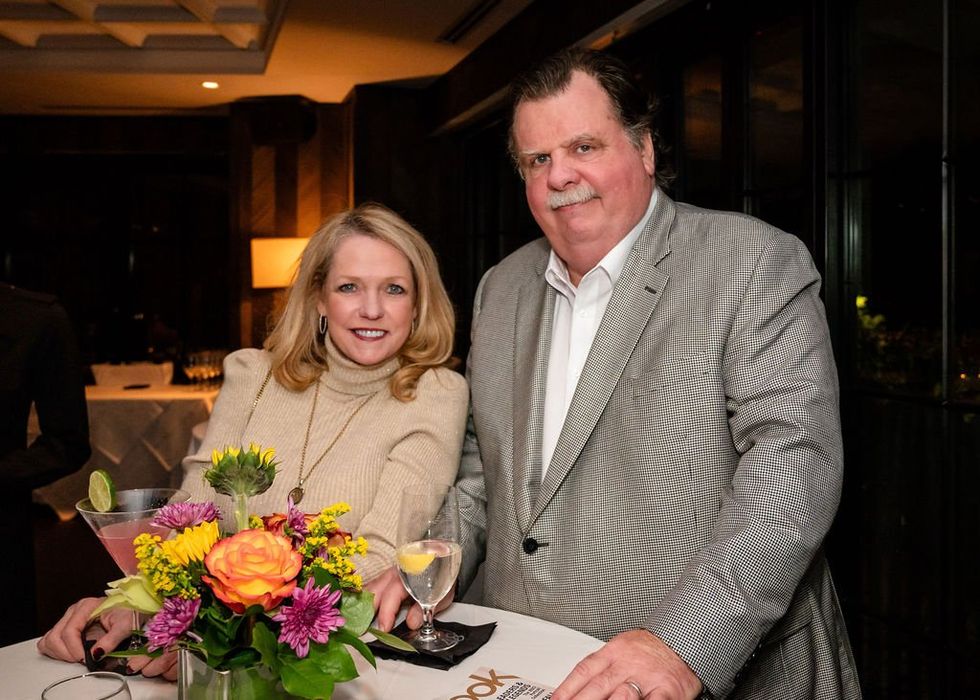 Robin and Alex Brennan-Martin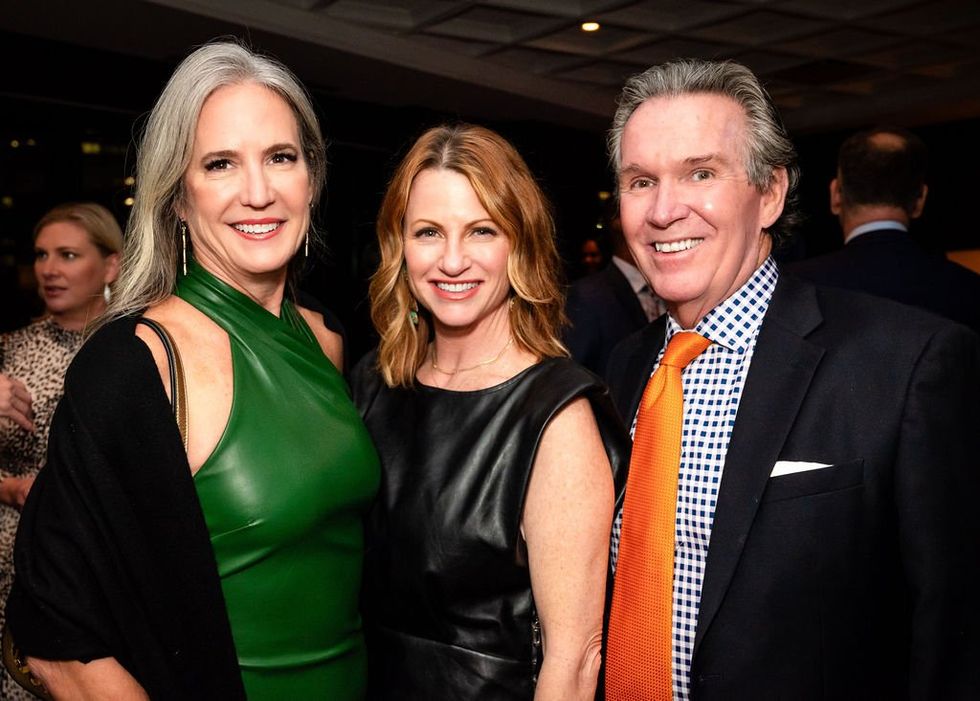 Tina Governale, Stephanie Paget and Peter Remington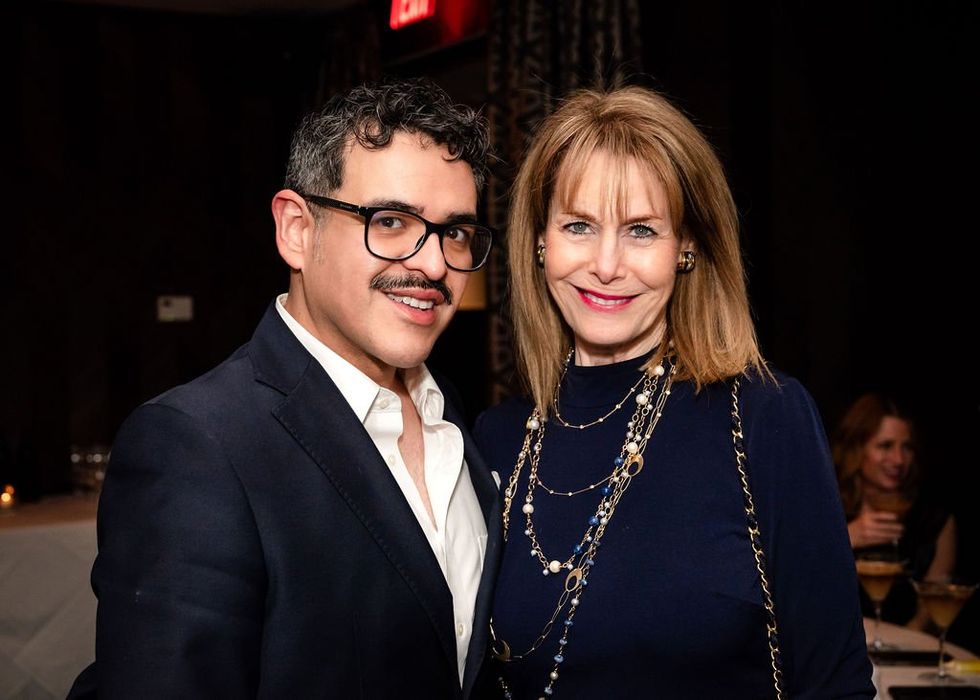 Mario Gudmundsson and Cheryl Byington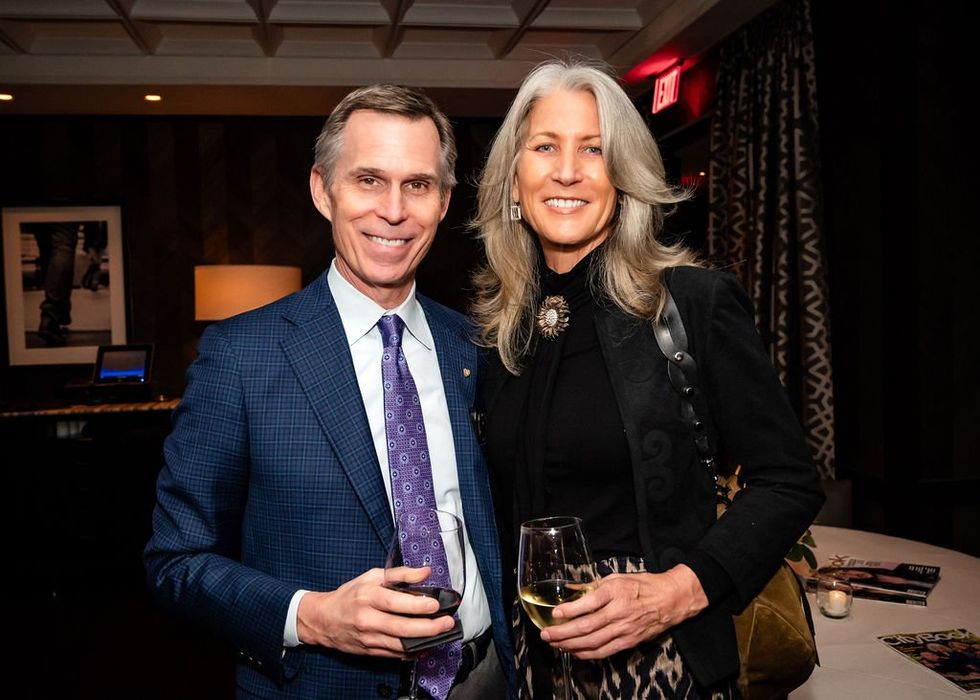 Dr. Joe Rodgers and Sandra Burgess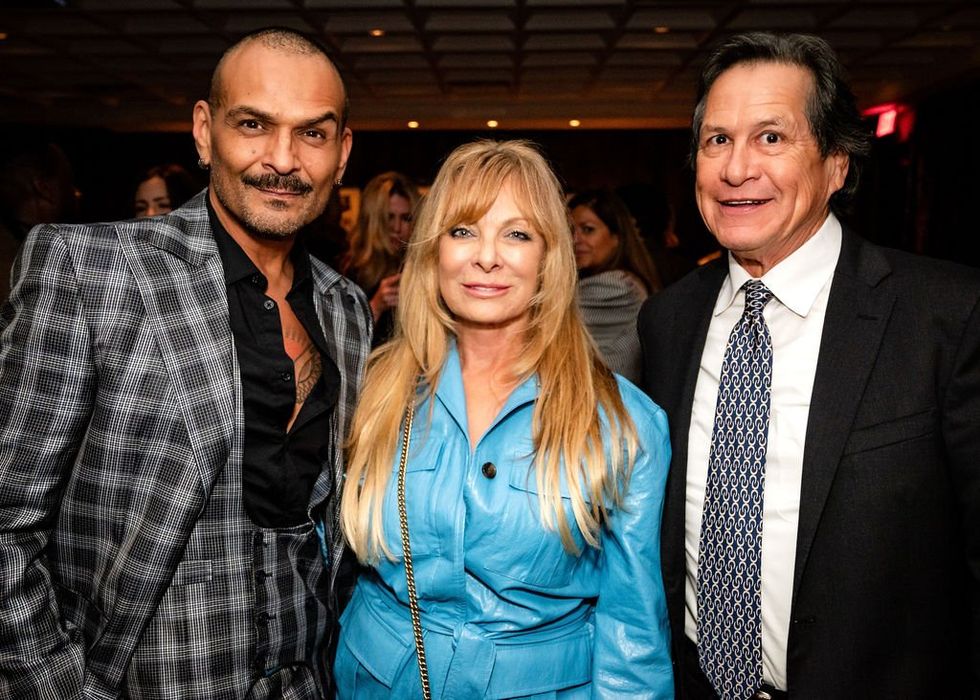 Todd Ramos, Page Parkes and Frank Galvan
Bun B and Jalen Baker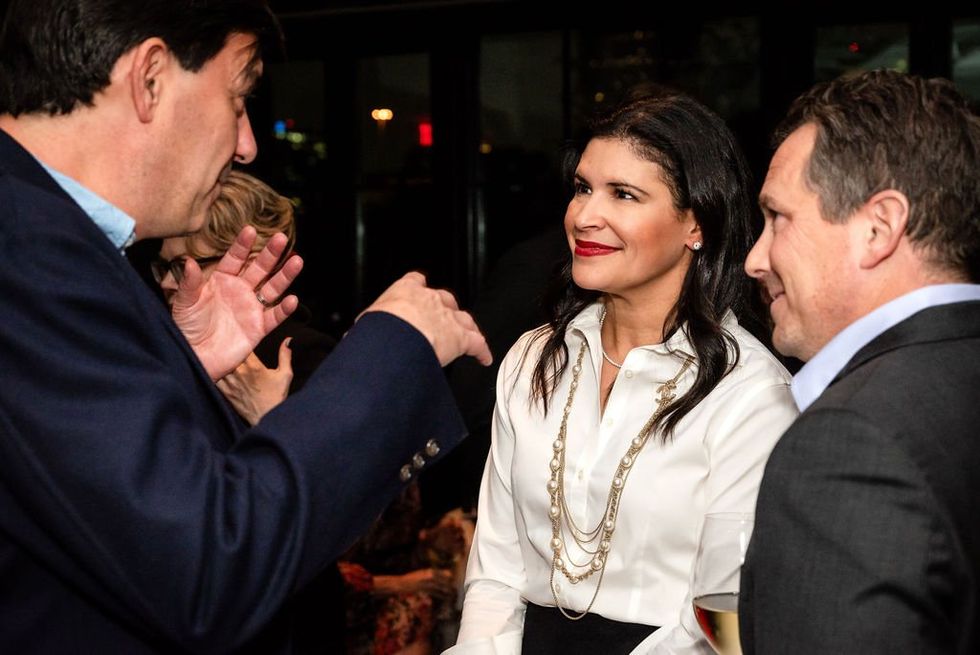 Kristy Bradshaw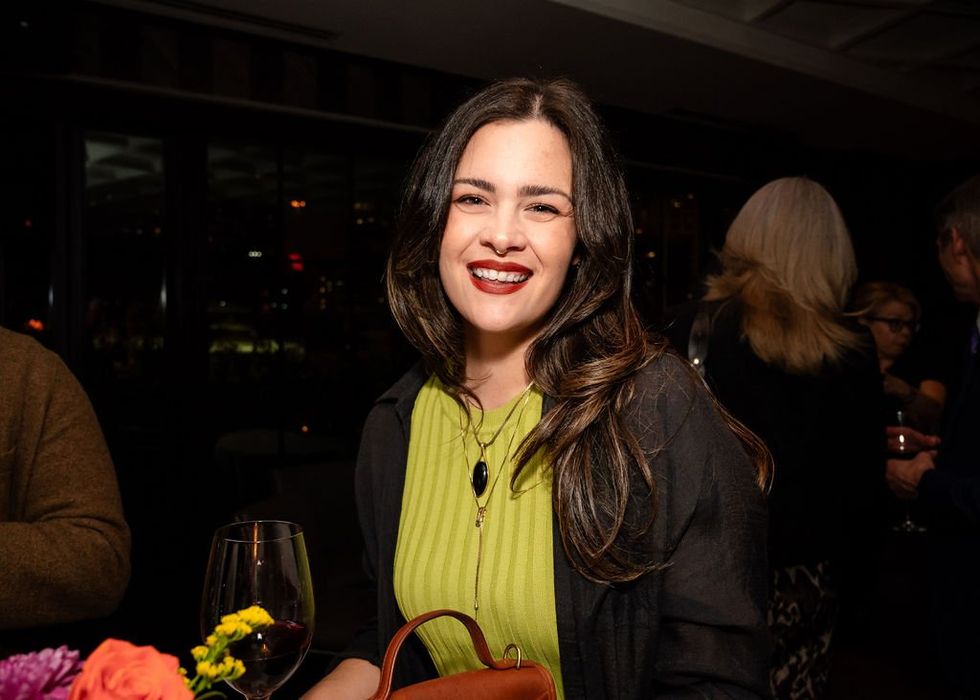 Abbie Preston Edmonson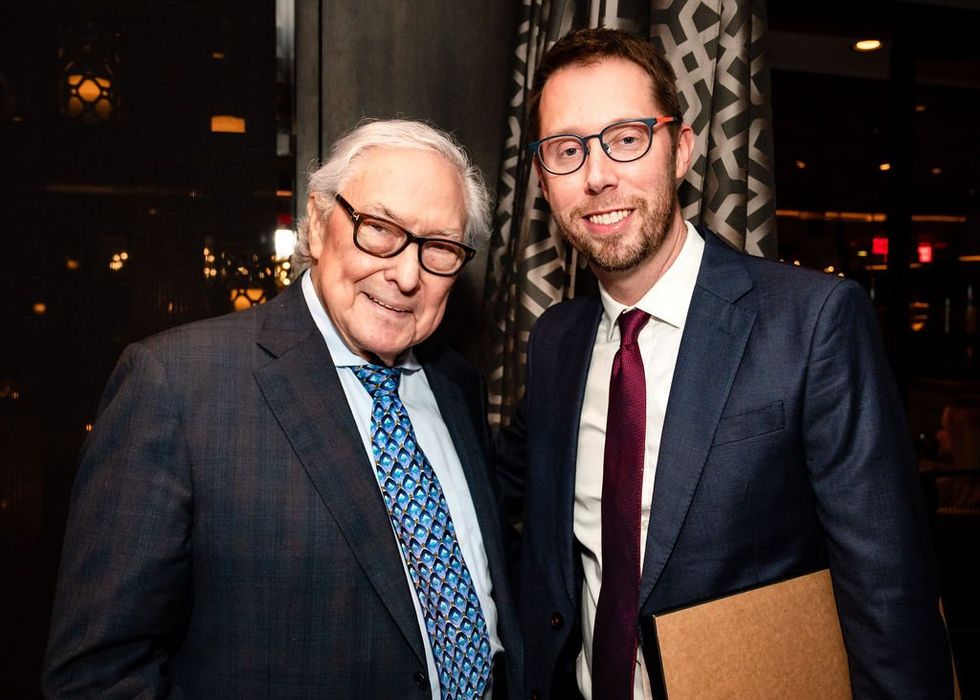 Dr. Bud Frazier and Dr. Van Morris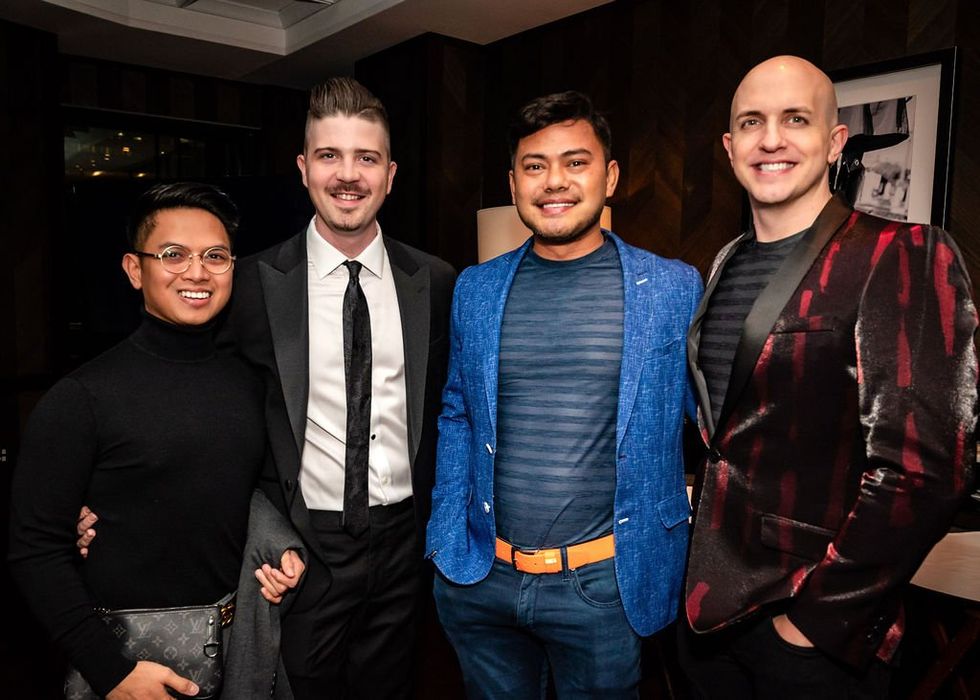 Jumer Adalin, Blake Taylor, Nicholas Glenn and Christopher Nodd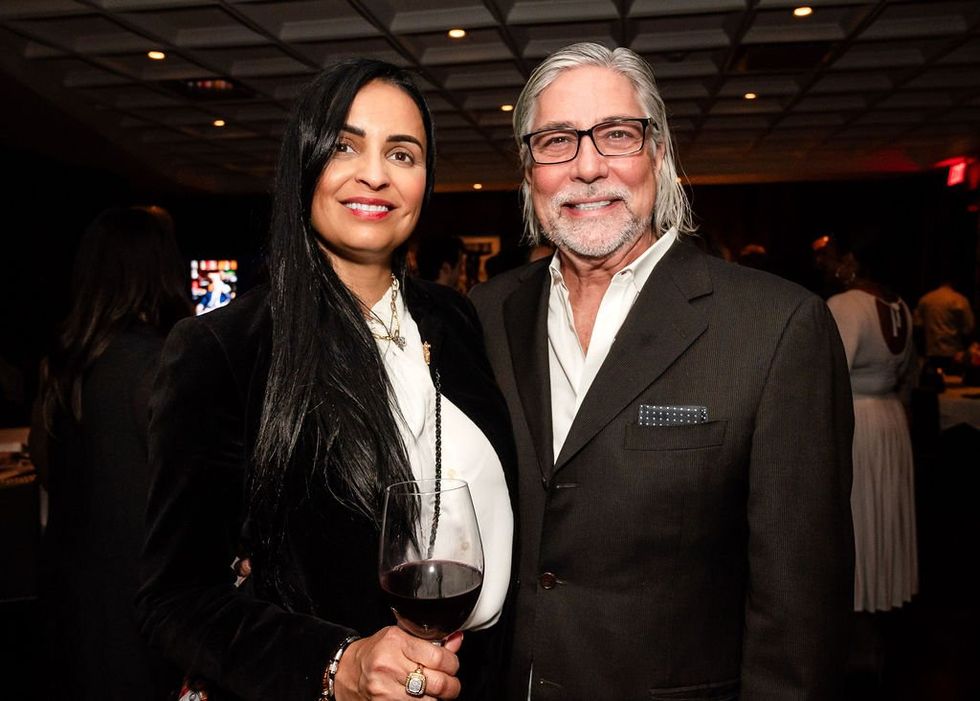 Danielle and Arch Rowan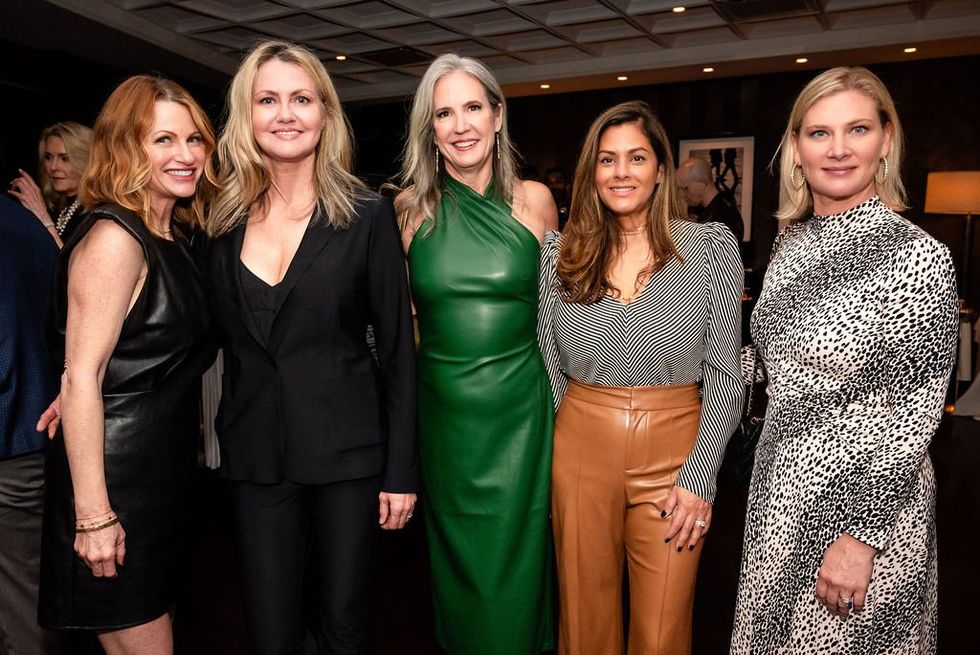 Stephanie Paget, Meredith Beaumont, Tina Governale, Katherine Ross and Alison Young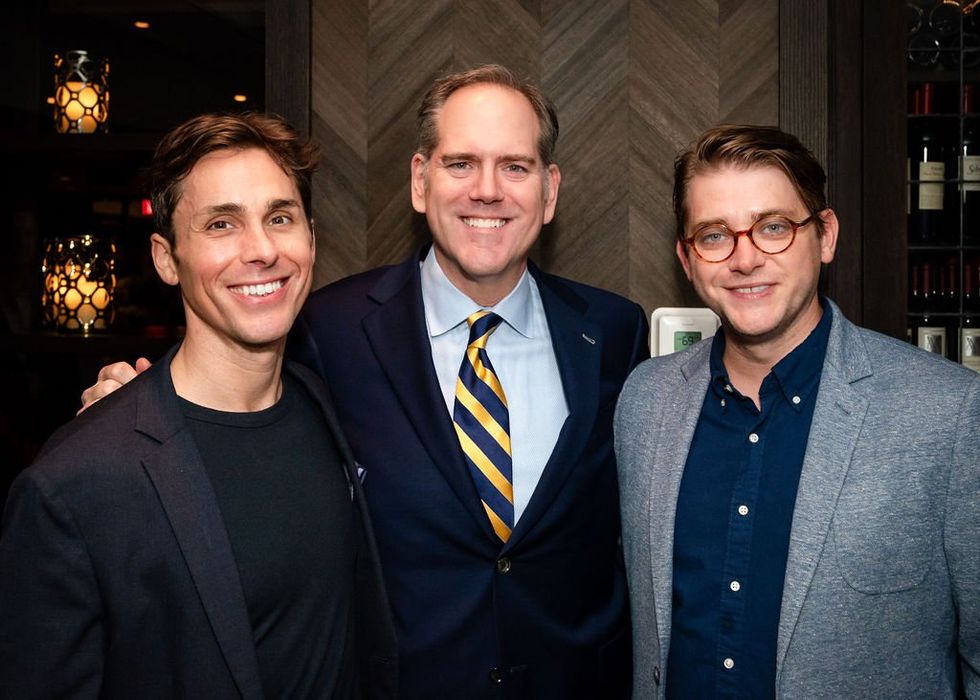 Mitchell Greco, Jeff Gremillion and Brandon Weinbrenner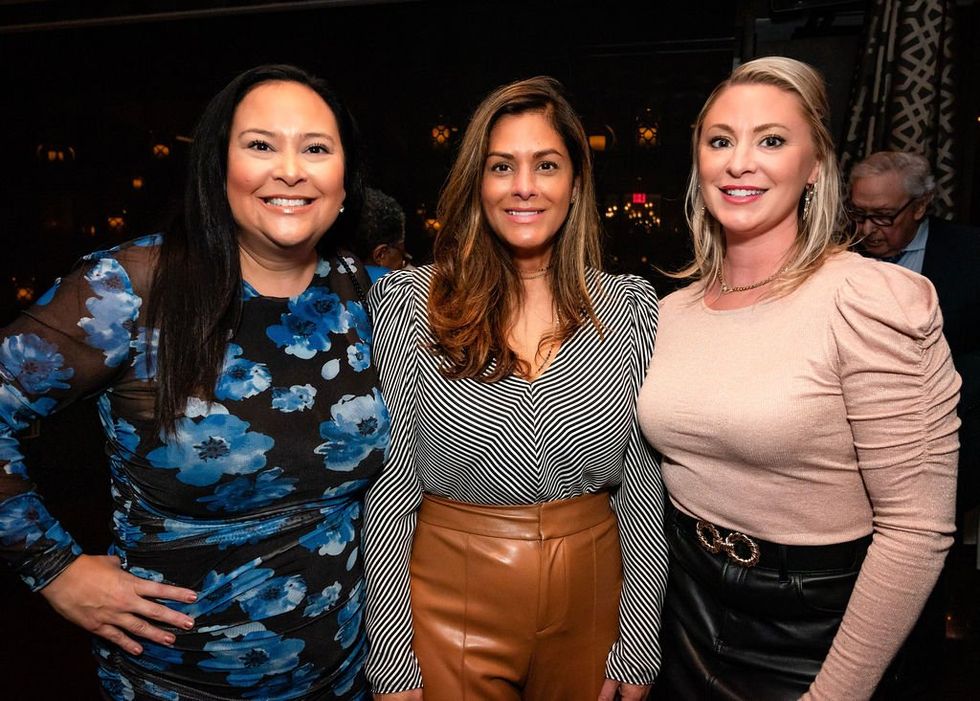 Vicki Luna, Katherine Ross and Jen Torres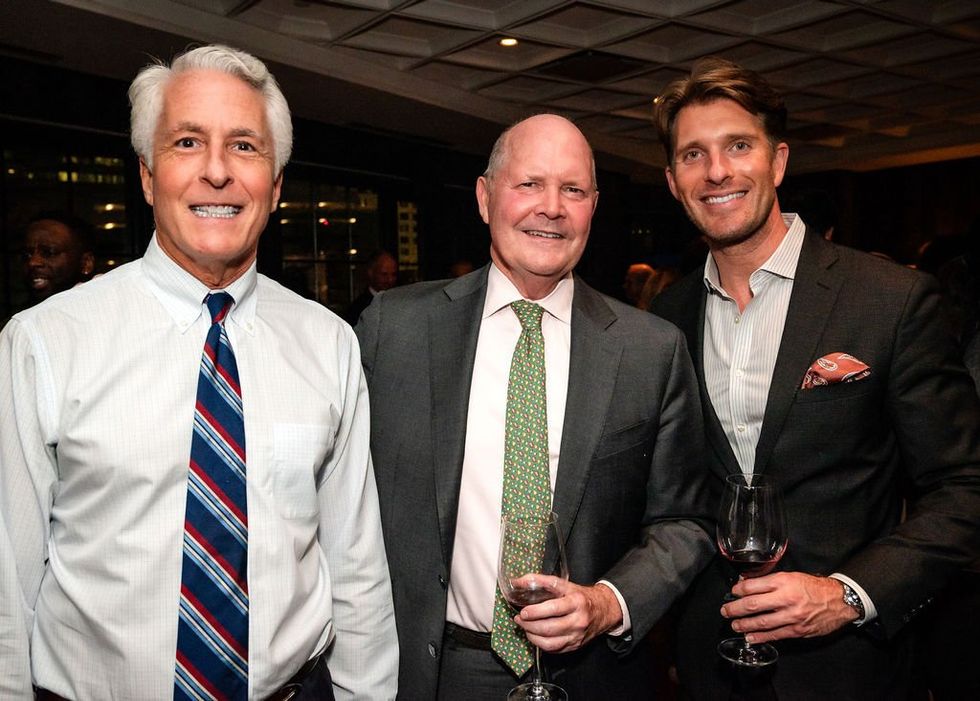 Brian Spack, Walter Bering and Richard Hester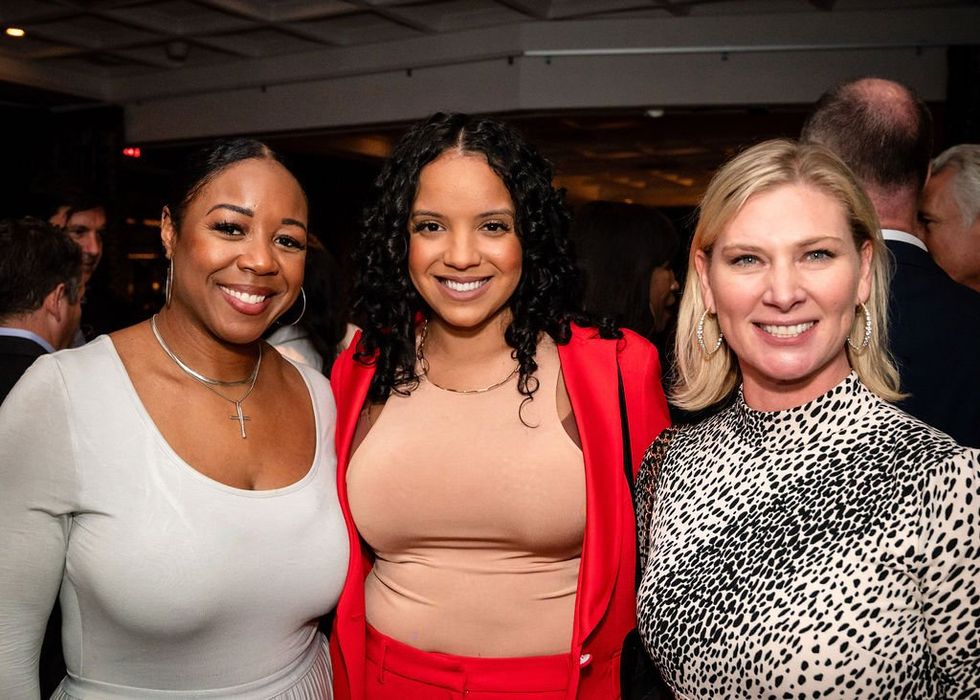 Tamara Washington, Alanna Murray and Alison Young
Parties
DESPITE ITS PAIN and pitfalls, there's no denying that the pandemic inspired artists like never before. This season, one of the most ambitious public-art projects to emerge from the Covid years comes to a close.
The Sankofa Project at Lawndale Art Center was curated by Houston DJ-artist-historian Tierney Malone, whose collaborative, community-centric endeavor offers a template for forward-thinking museums striving to contemporize their offerings and embrace inclusivity and diversity. On view through Dec. 16, Sankofa 23: The Sankofa Project Exhibition, 2020-2023 is a culminating exhibit of works by all the project's participating artists. An exhibition catalog is forthcoming, as is an audio series of dialogue among Malone, Sankofa artists and guest scholars.
The Sankofa Project emerged in the fall of 2020 while the nation was reeling from a series of shocking killings of innocent Black Americans — Ahmaud Arbery in February, Breonna Taylor in March, George Floyd in May. Malone had been commissioned to create and install a mural inside Lawndale's east-facing 16-by-25-foot windows on Main Street when Stephanie Mitchell, then the director of Lawndale, asked if he would be interested in helping Lawndale facilitate a serious conversation around the issues of racial equality and social justice.
Malone agreed, and they came up with a three-year timeline for the window displays. "If we don't know how we got there," says Malone, "we can't even begin to address the problem." He asked Rabéa Ballin, Sheila Pree Bright, Tay Butler, Robert Hodge, Ann Johnson, David McGee, jazz pianist Jason Moran and Lovie Olivia, all artists born in or with close ties to Houston, to participate.
Taking its name from the Ghanaian word commonly translated as "one must acknowledge the past in order to move forward," and symbolized by a bird with its head turned backward, The Sankofa Project began with the installation of Malone's "The Little Girl in the Lion's Den." The "little girl" in this majestic work is Ruby Bridges, confronted by two roaring lions as she steps out of an alcove filled with biblical flames. (Malone and his wife are the proud parents of a six-year-old girl.)
In turn, the other Sankofa artists offered a wide range of visual responses to the project. In Moran's "Barline Hopkins Deathbed," blue pigment sprinkled on crinkled paper forms the ghostly shape of a bed or the letter "H," an allusion to legendary blues guitarist "Lightnin'" Hopkins.
David McGee's "Black Star," an installation of 10 oil-on-burlap paintings of barely discernable religious symbols, Klan hoods and ship sails, is a poetic meditation on the middle passage. And photographer Sheila Pree Bright's "Mothers March On" is a group portrait of nine mothers whose children have died at the hands of the police. Rose petals cover the ground beneath the feet of these women, representing the fallen. "These mothers continue to march on for their human rights," says Bright, who was stunned when, while photographing the group, Eric Garner's mother Gwen opened up her arms in a gesture that signaled both the loss of a child and perhaps the strength to keep moving forward.
Lawndale's current executive director Anna Walker says the commitment to sustaining a long-term, artist-centered project that aims to tell a fuller history of racial injustices in America's past aligned with the museum's mission. "We'll continue to engage with these topics and these issues," says Walker. "Our community of Houston is incredibly diverse and global, and that needs to be shown. And not just shown but supported."
Still, while curating the project, given the intensity of the subject matter, and the amount of time spent in quarantine unable to interact in person with his collaborators, Malone acknowledges he experienced moments of doubt as to whether the project would resonate.
"There were times when I asked, 'Why the hell am I doing this?'" says Malone. "But I believe that part of my work, while I'm here on this Earth, is to give these stories as much respect and reverence and an audience that I can."
Art + Entertainment