Smooth Operators
They might be young, but the musicians of Mind Shrine know how to find a slick old-school groove, and a growing audience.
Anthony Rathbun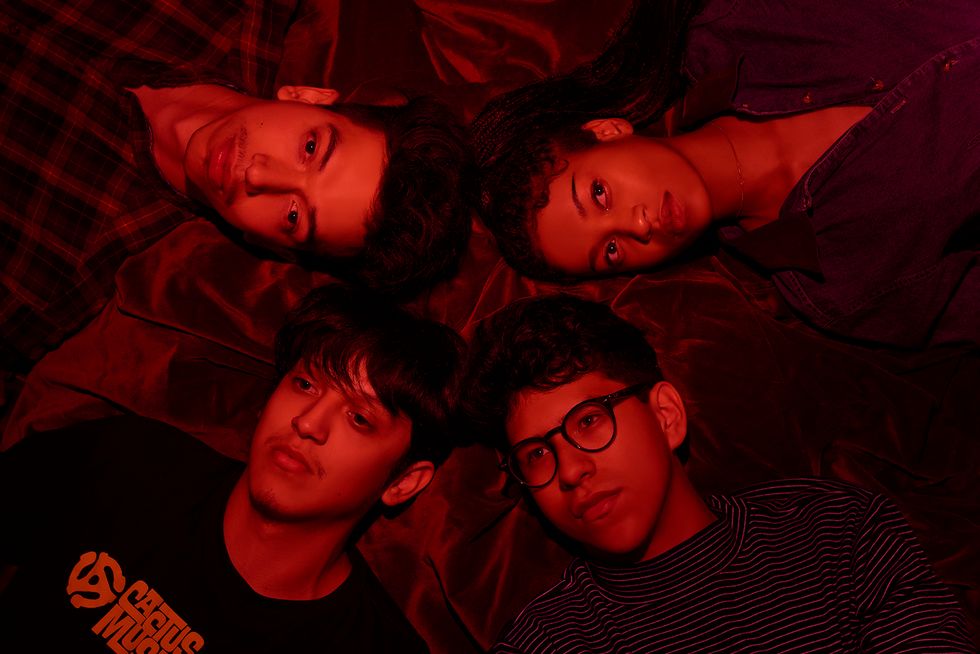 Fifteen seconds. That's how long it takes the breezy track "Goodbye" from the South Houston smooth-funk pop quartet Mind Shrine to elevate listeners. Recorded locally at SugarHill studios, the song kicks off with a drumbeat and 14 seconds of bubbly bass before frontwoman Krystina Wilson provides liftoff with Sade-like verve. "My intentions were not bad, but I pretended not to try," Wilson croons, stretching syllables around the shimmering sound of guitars.
---
In addition to Wilson, three-year-old Mind Shrine's members include Brian Gonzales and Bradley DeAnda, who alternate guitar and bass, while Richie Alejandro plays drums. The youthful band — all early 20s — plays an unplugged Canned Acoustica outdoor show at Discovery Green on Nov. 12. The concert, a fundraiser for the Houston Food Bank, is a warm-up for the planned December release of a new Mind Shrine EP and a potential tour. (For more on the Canned Acoustica series, see "Giving Back" on page 54.)
On the phone from his parents' house, damaged by Hurricane Harvey, Alejandro shares the unconventional origin story of Mind Shrine. "Brian and I were playing on the same team in some random soccer league," recalls Alejandro, whose older brother Giovanni fronts Houston's own red-hot electro-Cumbia outfit Gio Chamba. "And he was always, like, 'What kind of music do you like?' We pretty much had the same taste, so we said, let's get together and jam." A shared love of offbeat latter-day pop icons such as Canadian singer Mac deMarco and chill Montreal indie rockers Tops provided a musical baseline for the pair.
Via Instagram they invited Wilson, a former high school choir mate of Alejandro's, to join up. Her sultry vocals and captivating presence further anchored Mind Shrine. A natural fourth was DeAnda, another childhood friend, who Alejandro describes as "honestly, the most experienced musician in the band."
Veteran promoter Mark C. Austin, who curates Canned Acoustica, handpicked them for Super Bowl Live in February. Mind Shrine — the name, in part, references the church where the band practices — followed with a successful string of gigs at SXSW after the big game, and headed into the studio last summer. "Everybody writes together, we all come up with lyrics," says Alejandro of their creative process. "But we really want to keep everything old-school."
For Mind Shrine, that means sticking with the four-on-the-floor bass-drums-guitar-singer setup that they currently enjoy, recording their songs — including "Goodbye" — on analog tapes rather than relying on digital technology, and perusing vintage shops for the '60s fashions that have helped define the band's punky, retro look.
It's a formula that Austin thinks will serve the band well. "I believe they are part of the next new wave of great Houston music," he says. "They're super charismatic performers, and they have that natural thing you just can't buy."
Art+Culture