Sound Check
Meet the diverse rising stars of the most fascinating music city in America today.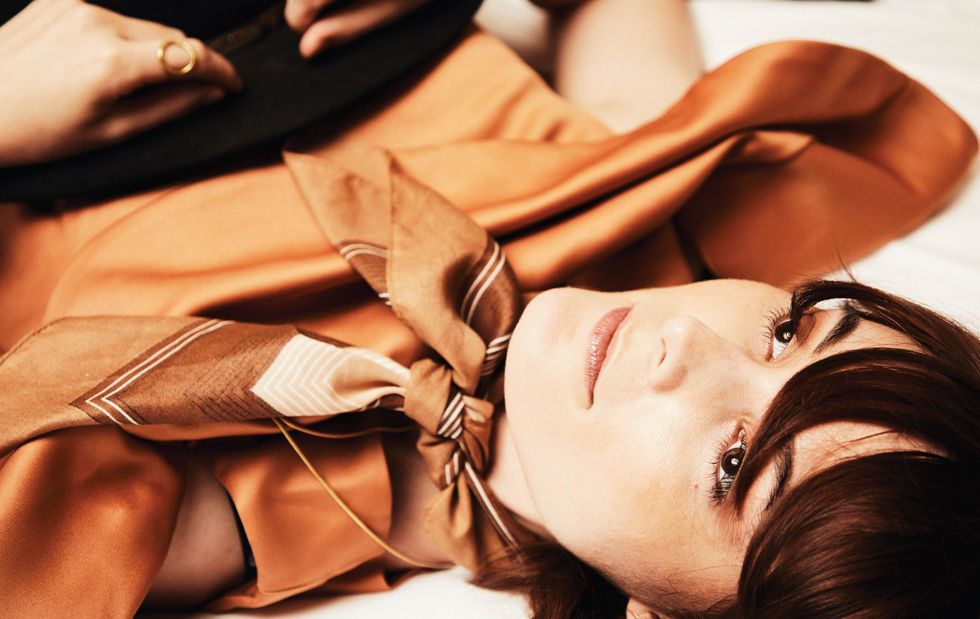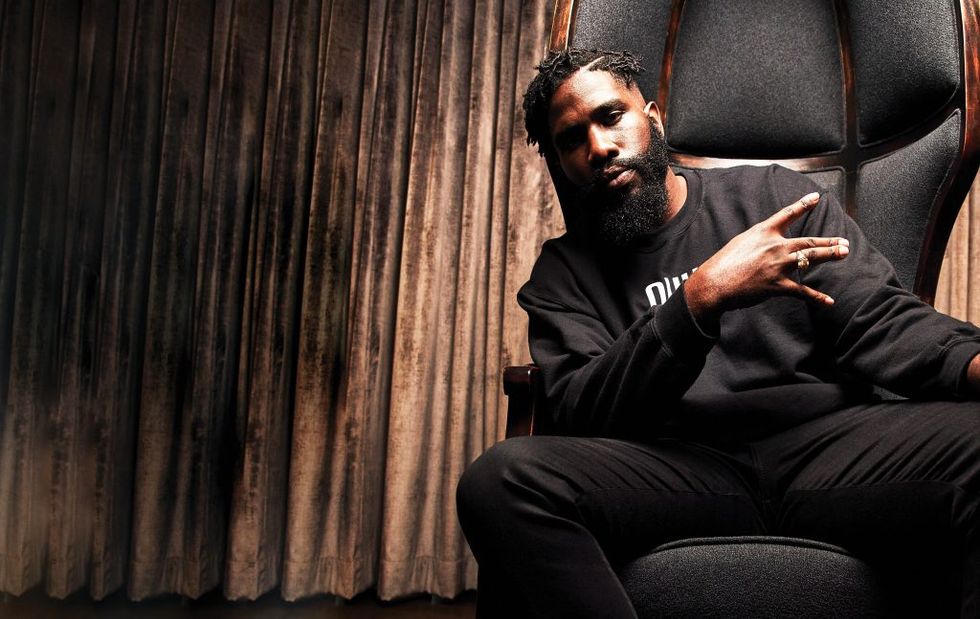 ---
Tobe Nwigwe
"I'm not a rapper," says rapper-like Tobe Nwigwe, 31, a former University of North Texas football player from Alief. Inspired by his Christian faith, he's an "edu-tainer," using art to educate and entertain. The first-generation Nigerian-American's music career grew out of his TeamGini nonprofit, which, through summer programs and online outlets, seeks to help middle and high schoolers find their unique personal missions. "The rap is literally to fool you, to bamboozle you into realizing that you have a purpose for your life. The point is to get young people away from the things that could derail their future." The profanity-free, subtly motivational bars that the newlywed Nwigwe spits in new tracks he drops every Sunday — all punctuated by his distinct ouu sighing sound, kind of a catchphrase — are gaining him fans fast. With rhymes like They clap for me 'cause they see a ruler / Straight outta the sewer, Nwigwe adds almost 1,000 followers a day on Instagram. "Growing up in the 'hood, I didn't have anybody speaking positively to me in a way that wasn't corny. So now I try to be the voice for people who come from the struggle."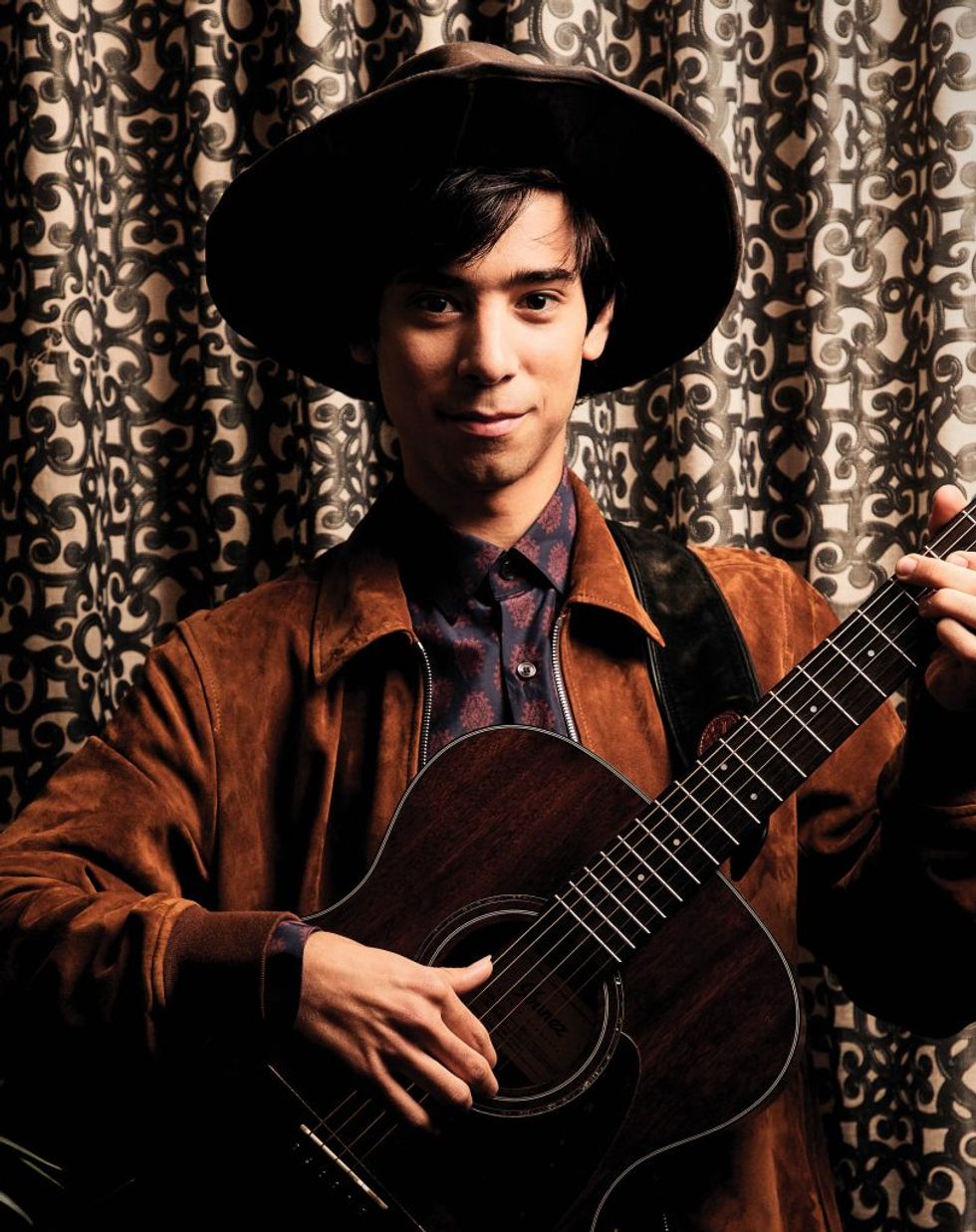 Hayden Jones
Hayden Jones, 24, a throwback folk-meets-Western-swing stylist with a guitar, a harmonica and a sweetly old-school croon, has big shows in the Heights May 27 and in his hometown of Sugar Land June 22, before a Texas tour in the summer with the trio he fronts. But he's most excited about his upcoming solo shows at nursing homes. He works the phones to score the rec-room gigs, partly because they're paying jobs, but mostly because he vibes with the crowd. "The music is so alive there," says Jones. "They know all the words to 'You Are My Sunshine' and the old jazz standards. I feel like I get to experience that era now." Jones, a reformed skater kid who cites Woody Guthrie, Bob Wills and Nat King Cole as influences, writes original music, too — also in the nostalgic style, which he says audiences his age are eating up. "It's genuine and sincere music, and I put some of myself into it. It's timeless. It's being loud by being quiet."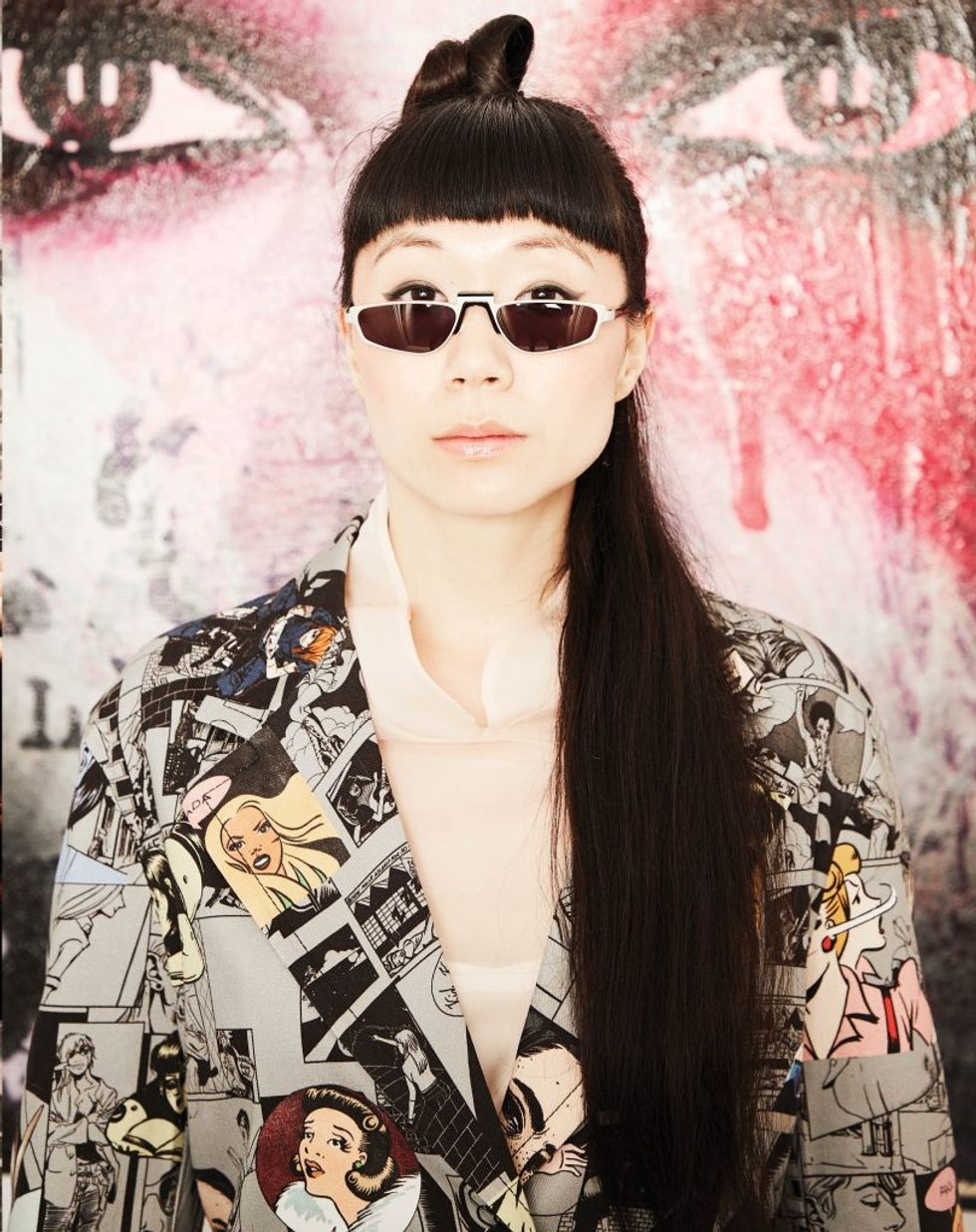 Mandy Clinton
With her baby bangs, impossibly long hair and quirky style, Mandy Kim Clinton, 31, is pretty and demure, but edgy — like her music, which she dubs "subversive pop." Recording and performing as Pearl Crush, she drops a new EP in June, a follow-up to her debut 7-inch vinyl last year. Clinton, who works at an IT healthcare company by day, played piano and oboe growing up — "I recently sold my oboe, finally" — and didn't pick up a guitar until college. She's been a quick study of the industry, handling her own booking and promotion, plus writing music. Her favorite, however, is performing with a full band, like at Discovery Green on May 27.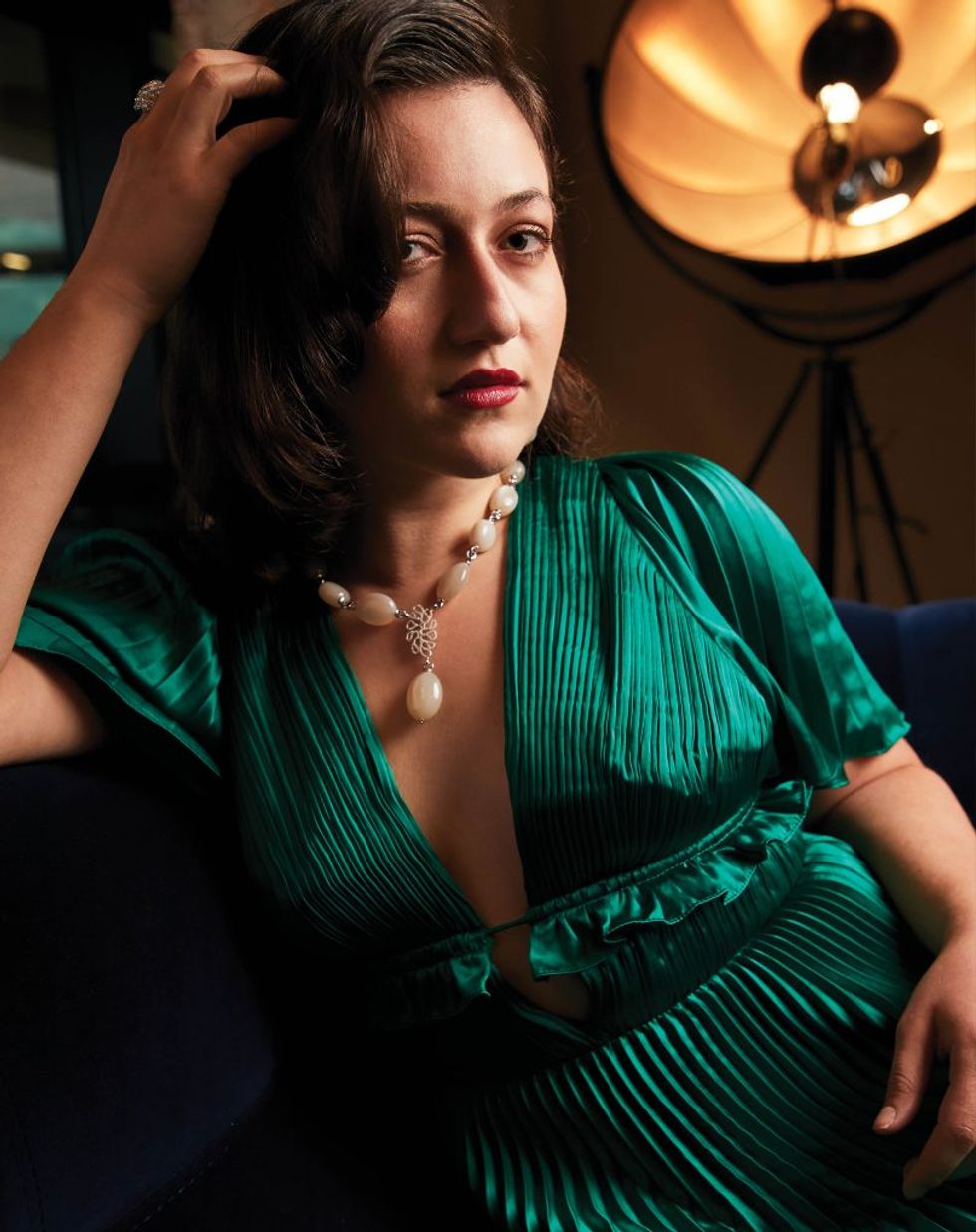 Mané Galoyan
Originally from Armenia, soprano Mané Galoyan was less than enamored of Houston upon her arrival in 2013. After beginning her opera career in St. Petersburg, Russia, Galoyan came here as a participant in HGO's Young Artist Vocal Academy. "I hated it," she says of Houston, which she misperceived as dull and lacking in natural beauty, like many misguided newcomers. But our multicultural city has a lot to offer Galoyan, 24, who speaks and sings in English, her third language. She took home first prize in HGO's Concert of Arias competition in 2015, and is now in her third year as an HGO Studio artist. This season, she's starred in iconic roles such as Violetta in La Traviata. And while this summer brings an opportunity for her to perform elsewhere — she'll star in Rigoletto at Wolf Trap, a summer festival near D.C. — she'll actually look forward to returning home, to Houston. "Now I love it," she clarifies with enthusiasm, "because of the people."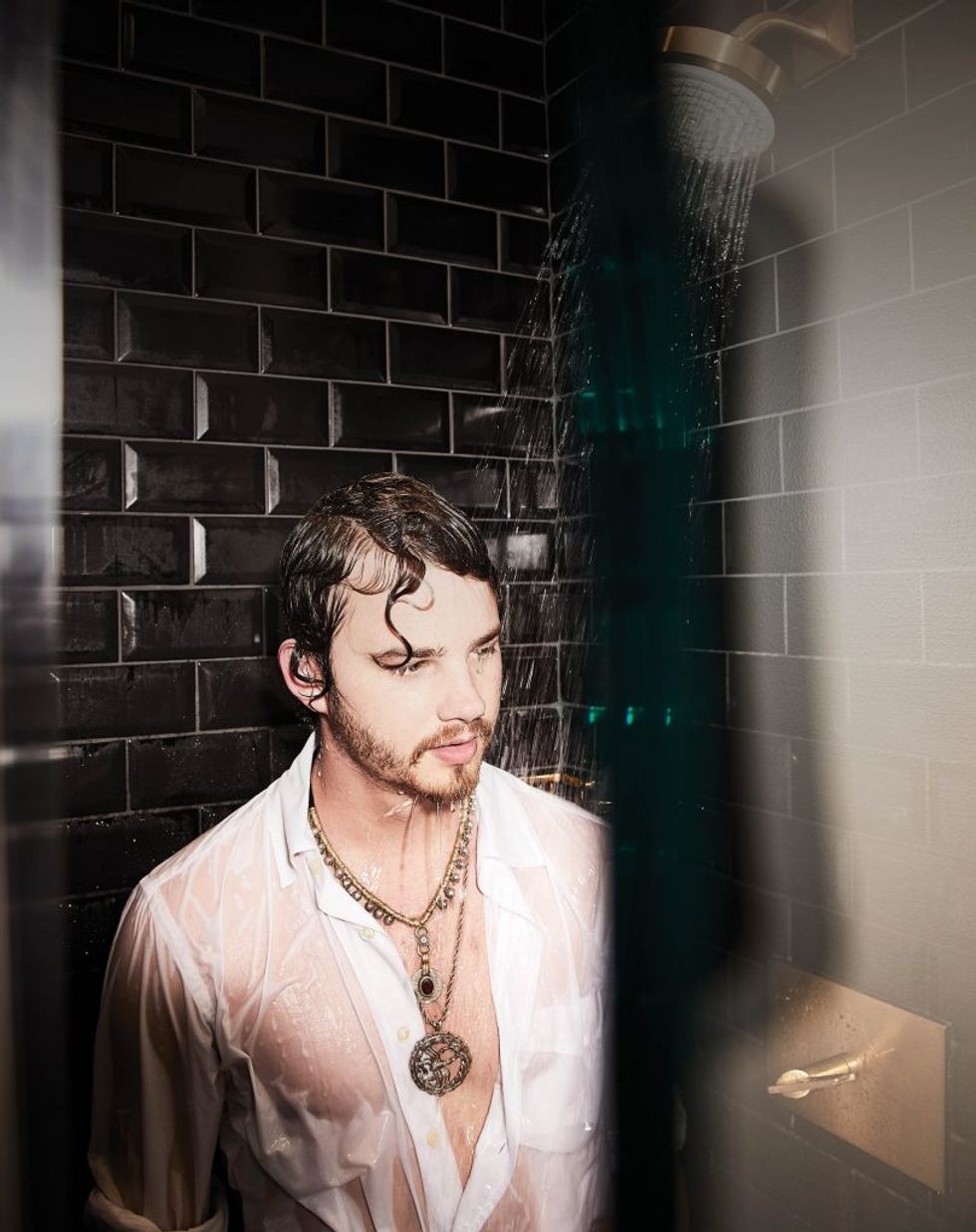 Clay Melton
Like many a guitar aficionado, Houston-reared Clay Melton got hooked on rock courtesy of Jimi Hendrix. "I remember hearing the solo in 'All Along the Watchtower' and wanting to make that sound," says Melton, now 23. He grew up listening to and studying Stevie Ray Vaughan, "jazz cats" like Wes Montgomery, and even a little John Mayer. ("He can write a good pop song.") Melton's eponymous band released its debut record, the genre-hopping album Burn the Ships, last fall. He calls the band's vibe "rock, rhythm and blues," and says he and his crew — Zach Grindle on drums and Raymon Minton on bass and synths — relish not being "pigeon-holed into a sound." The Clay Melton Band is planning a summer tour along the East Coast, for the second time in the last nine months. It might sound tiring, but as the laid-back Melton is known to say, "Ain't no thing."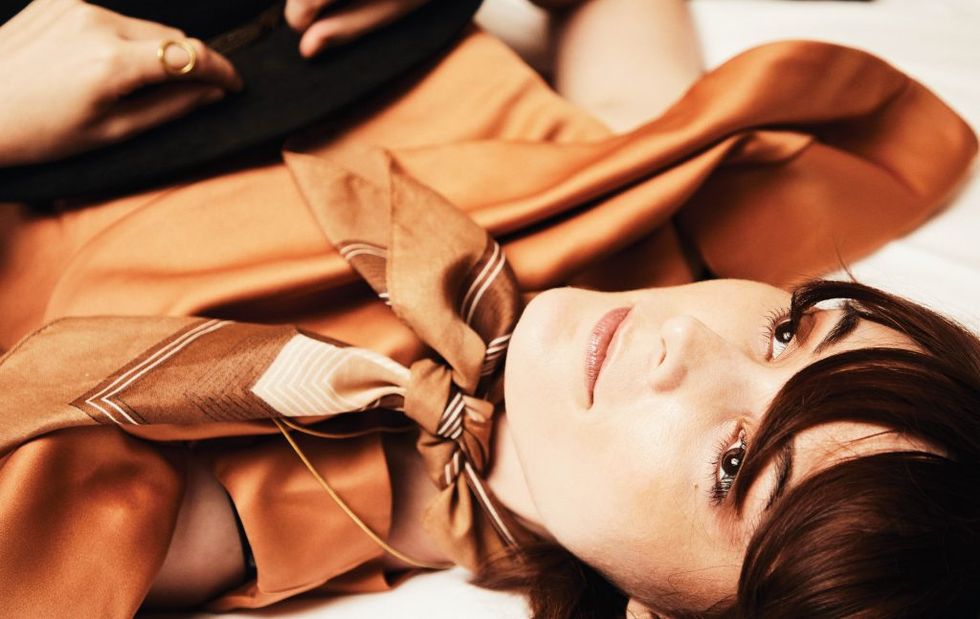 Lauren Warthen
The first song indie-pop singer Lauren Warthen ever taught herself on guitar? "Green Day's 'Good Riddance,'" she laughs. With its St. Vincent-inspired, gently ethereal music, her 8-month-old band Velveteen Echo is a far cry from Green Day — although the Houston native, 28, did recently pick up an electric guitar. "It's just so fun," says Warthen, who writes all of Echo's lyrics, melodies and chord progressions, letting her band members riff a little to fill in the blanks. Warthen, who has a background in accounting, started performing at open-mic nights a couple years ago, eventually recording a few songs, and a music video directed by her sister. It garnered attention from members of the local scene, and "people started reaching out, saying, 'Do you need a drummer?'" Thus, her band was born — and is growing up quickly. Echo plans to release an EP this summer, and then embark on a mini tour of Texas in July.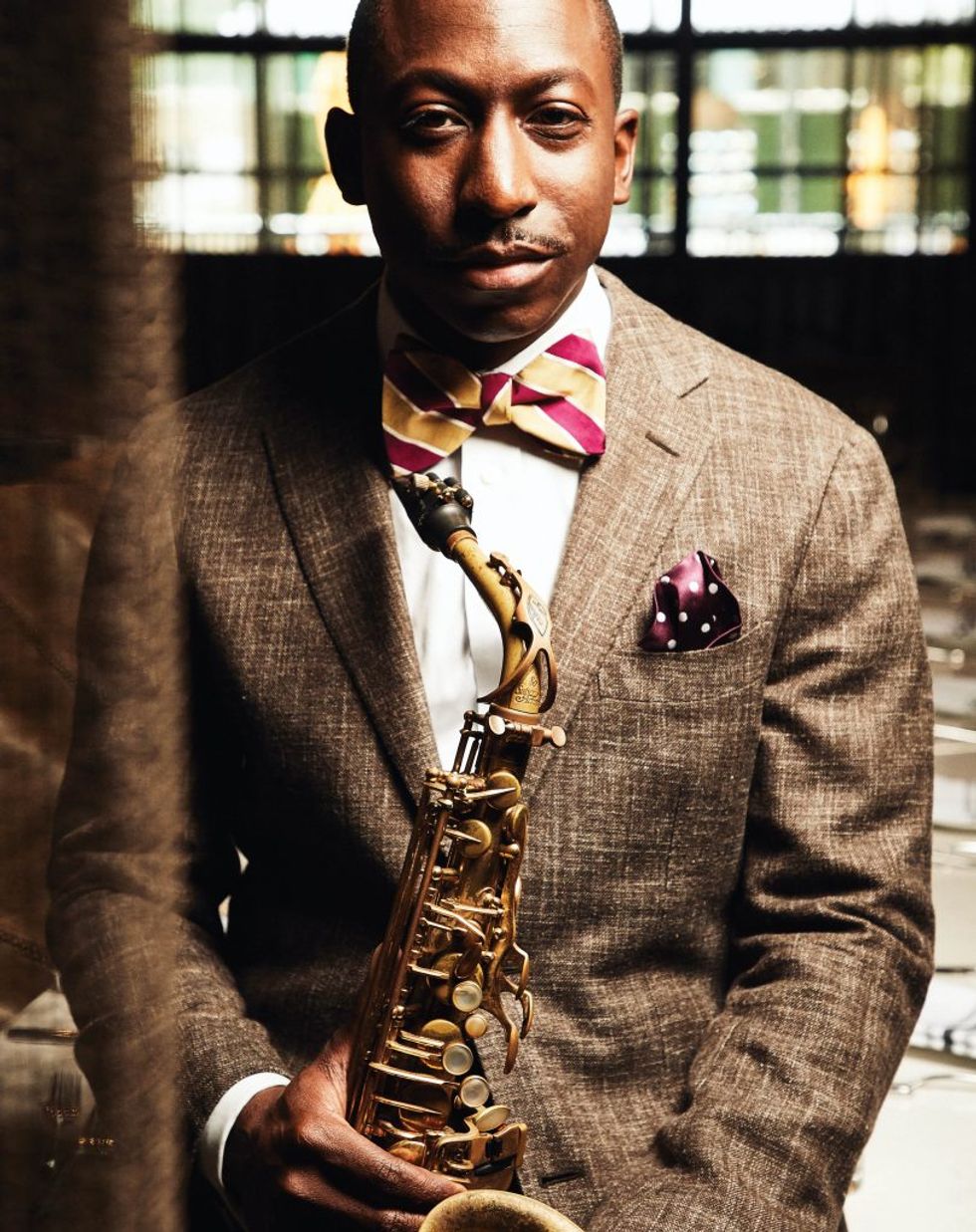 Stephen Richard
When Stephen Richard started middle school, he enrolled in band class. His dad, a jazz musician, handed him a saxophone. "He told me, 'This is what you're going to play,'" recalls Richard. "I was so terrible, I didn't even make the band. From then on, I dedicated myself to wanting to be better than I was, and I understood hard work is a requirement." Richard, who eventually made the band, and attended college in Louisiana on a music scholarship, just released album number nine. He lives with his wife in Missouri City, and, while a number of his peers have moved to New York or New Orleans, Richard defines success a bit differently. "My definition is being happy doing what I do," he says. "Houston is a slower grind, but it's more fulfilling for me." Richard gigs regularly at Cafeza and Martini Blu, and he performs at Ovations May 19.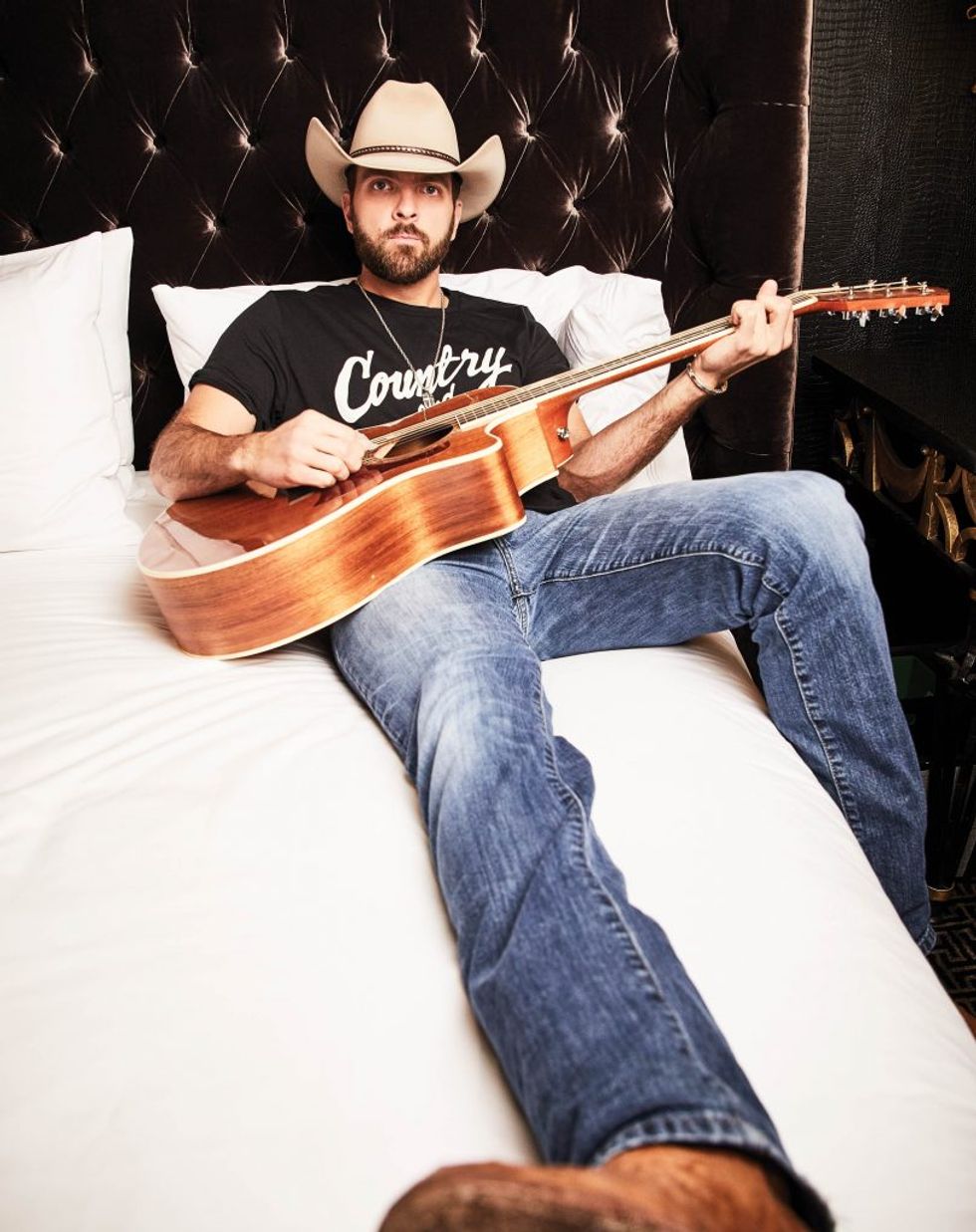 Max Flinn
In December, Texas country singer Max Flinn got the phone call of a lifetime. It was House of Blues asking if Flinn was interested in opening for the Eli Young Band. That night. He was already booked, but figured out how to make it from Downtown to Armadillo Palace in time for his standing gig later that evening. "It was our best show ever," he says of the HOB performance. It was a coup for Flinn, who left his cush oil and gas job just a couple years ago to pursue music full time. "Being in finance, I just looked at the numbers, decided it was doable, and dove in," explains the former Bellaire High QB. Flinn, oozing charisma on and off stage, recently released an EP, and is booked solid for performances throughout each week, including Thursday nights at Goodnight Charlie's. He also plays Sundays at Water's Edge Community Church. Does he miss having the weekends off? "No. It's like I am the weekend."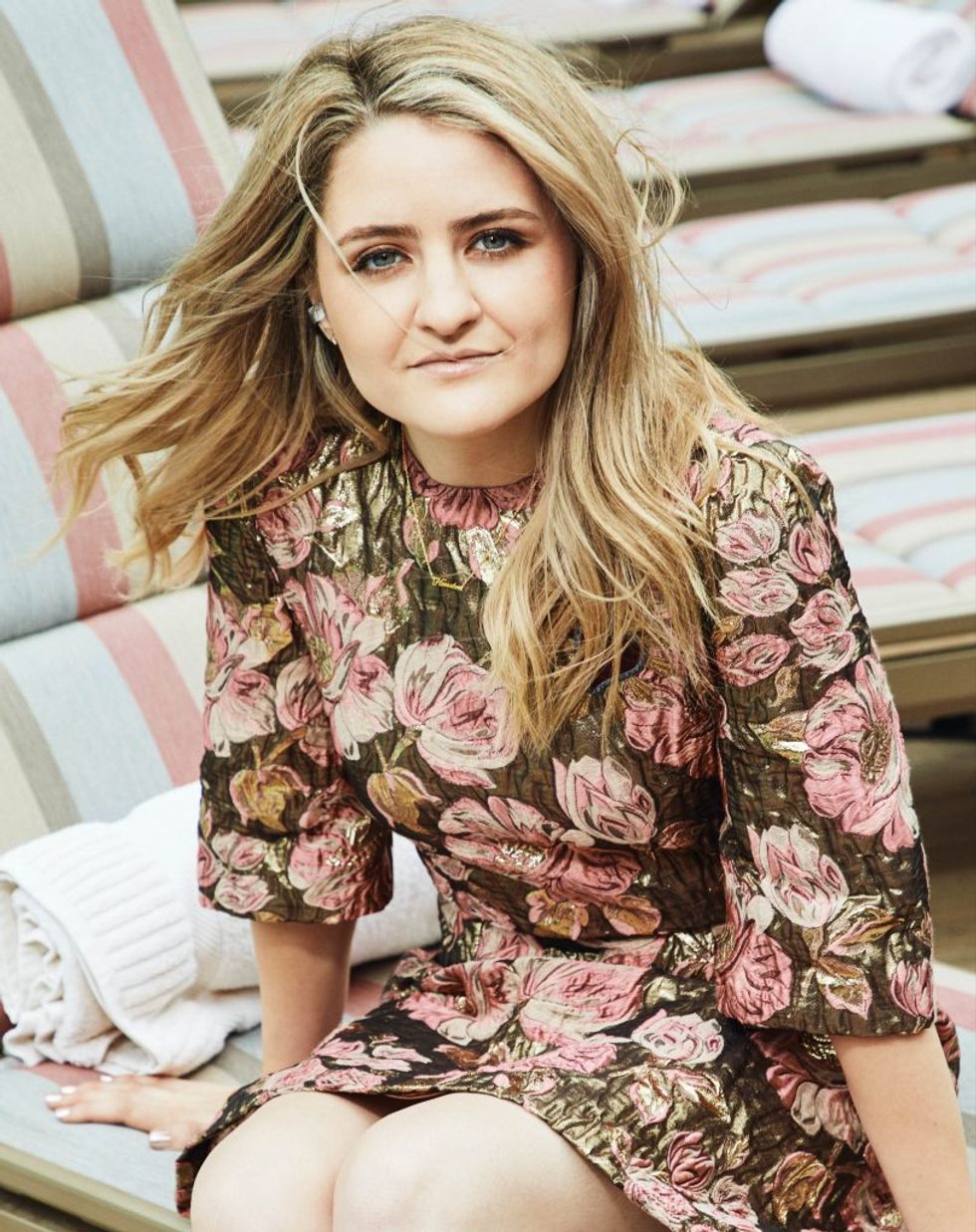 Steph Cooksey
She might be petite and peppy, but Steph Cooksey emanates a grownup kind of cool that can be felt in her music. Channeling the spirit of the Gulf Coast, the Houston native, 27, says her entire debut EP, which drops this fall, "is driven by uniquely Southern music that I love." Think jazz, funk, R&B and "dreamy rock." Her lyrics chronicle her journey of love, longing and a feminist desire to shed societal norms. Aside from her solo act, she has a band with her younger sister, Syd, called Tipsy Kitten. The duo grew up with a piano-playing dad, and began writing music together as students at Stratford High. "Tipsy Kitten has, semi-accidentally, grown into a private event band," says Cooksey, "and I love it. I'm happy to be a woman in the industry running my own show. The band gets to keep their chops up, and I get to go full-diva lead singer."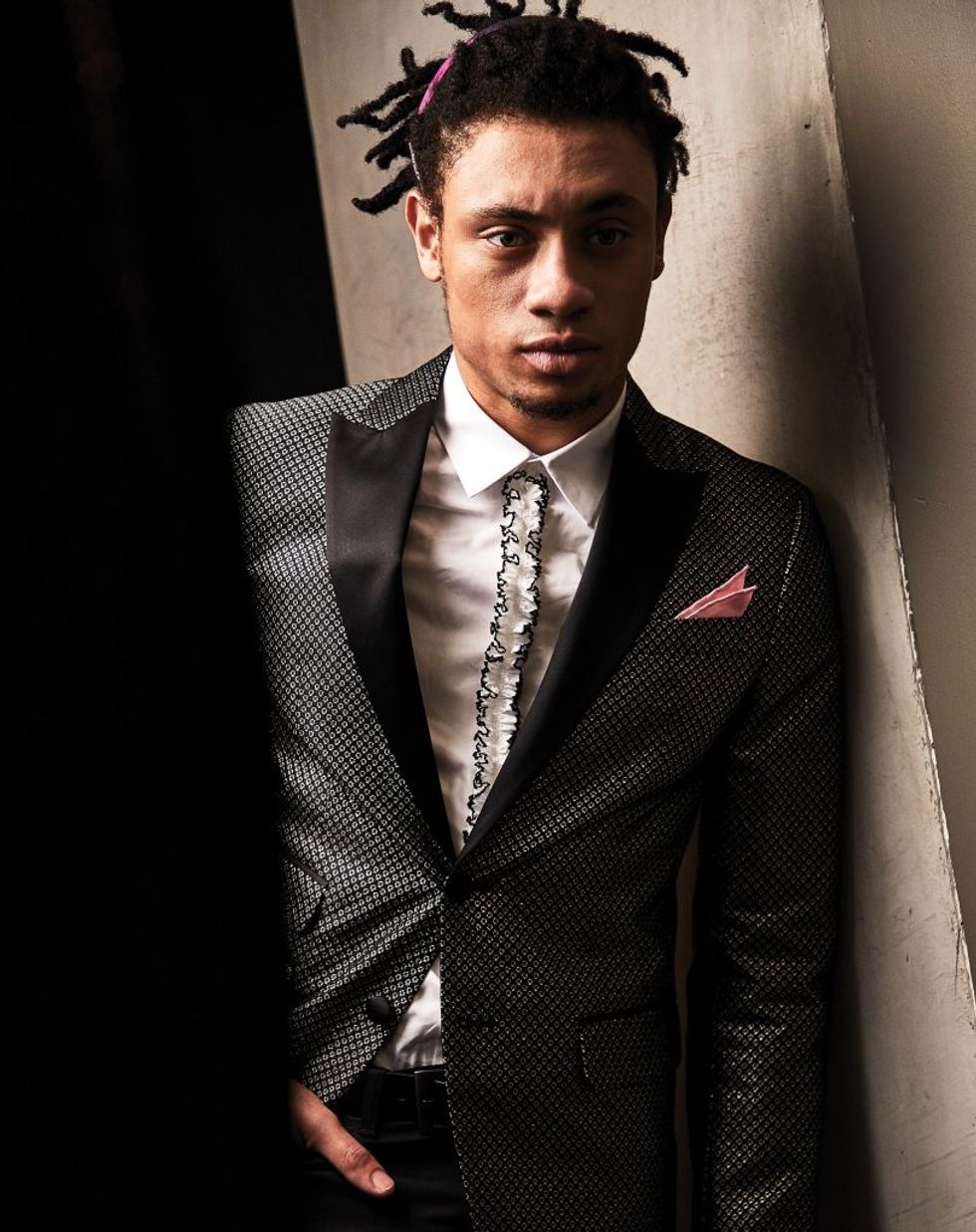 Cliff Gordon
Cliff Gordon grew up around music. His mom is a Motown performer involved in the Ensemble Theatre, and he played piano and clarinet as a kid. Gordon was mentored by saxophonists Kyle Turner and Horace Young, and he studied at HSPVA. At the time he wasn't sure if he was attending the famous school "just because I was good enough to get in," or if music was really the career he wanted. But the jazz musician, who's also interested in veterinary medicine and ornithology, went on to receive his master's from Berklee College of Music. Now back in H-Town, he gigs at jazz clubs and corporate functions, and accompanied Solange at her Day for Night performance in December. This winter he also released an album of original songs. The quietly thoughtful Gordon, 26, admits being a working musician in Houston is "a challenge." But it's a challenge worth facing. "It tests your entrepreneurial spirit."
Photos by Steven Visneau    
Styling by Leslie Rivas
Text by Evan W. Black
Shot on location at Hotel Zaza Memorial City
Art+Culture