All-Day Beer Garden Opens, Tex-Mex Icon Closes, and More Food News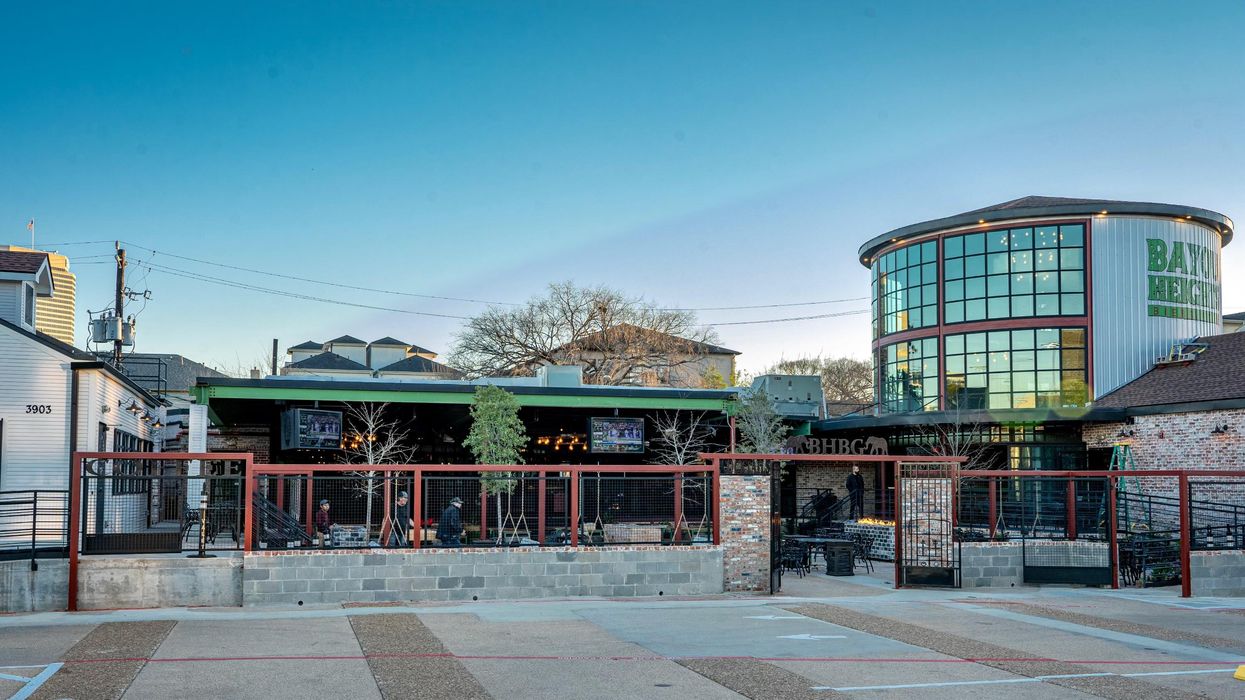 SO FAR, 2023 has no shortage of headline-making food news! Devour all the deliciousness below.
---
Now Open: Bayou Heights Bier Garten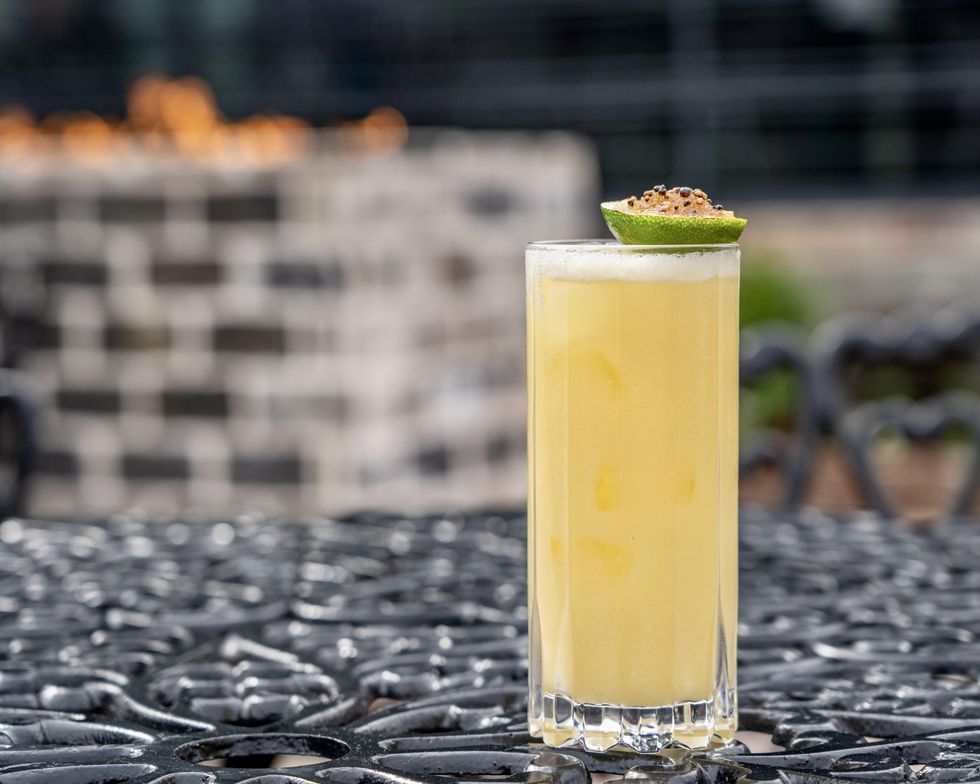 The Harvey-colada cocktail (photo by Dustyn Zenner)
The Kirby Group, which is behind Wooster's, Holman Draft House and Heights Bier Garten, has opened Bayou Heights Bier Garten on Washington near Heights Boulevard. Four separate buildings are situated around a central courtyard, where guests can gather to enjoy the more than 70 craft beers and 16 wines, plus a massive cocktail list broken down into categories like "Refreshing and Balanced" and "Tropical and Tiki." Kirby Group chef Teddy Lopez has unveiled a new food menu at the Heights and Bayou Heights Bier Gartens, with offerings like housemade pretzels and a brisket grilled cheese; the new bar opens at 8am and will serve breakfast tacos and brisket-egg sandwiches on weekends.
Navy Blue Starts Lunch Service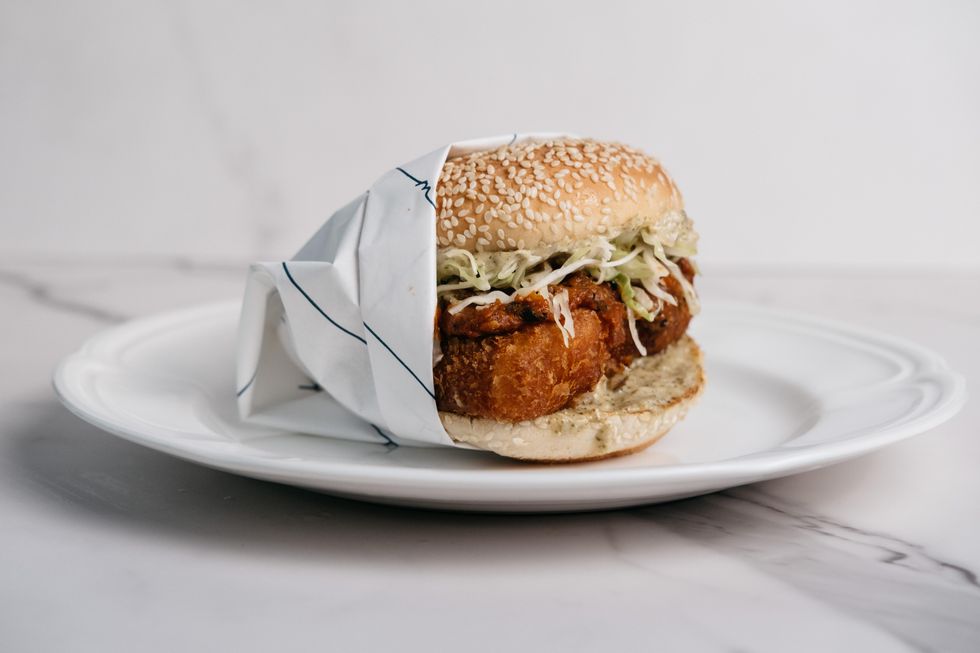 Grouper sandwich (photo by Caroline Fontenot)
Aaron Bludorn's red-hot Navy Blue restaurant in Rice Village has just launched lunch service. Expect faves from the dinner menu — including the boquerones-topped Caesar salad and an entrée-size crab cake — alongside new items like an omelette with epoisses, frisee and black truffles. Navy Blue will serve lunch from 11:30am-2pm, and the bar will remain open until dinner service begins at 5pm.
Save the Date: NOLA Takeover at Julep
New Orleans restaurateur Neal Bodenheimer celebrates his new book, Cure: New Orleans Drinks and How to Mix 'Em, at a party at Julep on Jan. 30. The James Beard-winning bar owner will take over the bar for the night, shaking up a selection of cocktails from the book, which features 100 drinks that represent New Orleans' past, present and future. Purchase the book onsite for $18 — what a steal! Purchase tickets to the event here.
Feges BBQ Launches Weekly Specials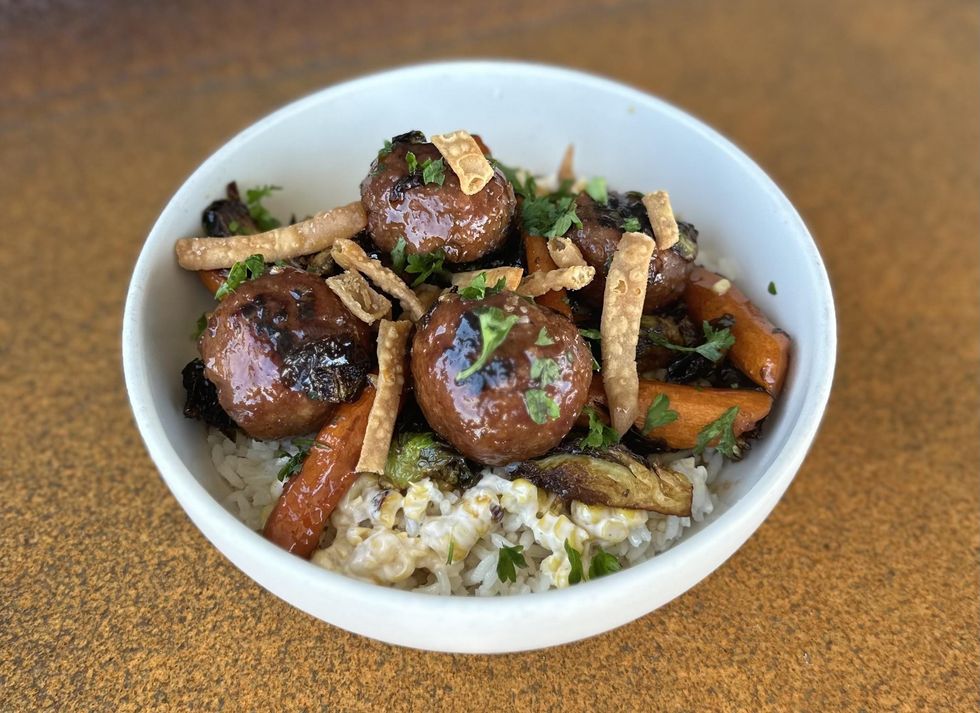 The Meatball Bowl
We meat again at Feges BBQ! The new year means new deals at both locations. In Spring Branch, a rack of ribs is just $30 on Tuesdays, and kids eat free from 5-9pm on Wednesdays. And a new monthly "barbecue bowl" is $17.50 on Thursdays; January's is the Meatball Bowl. In Greenway Plaza, mid-week specials include $14 nachos on Tuesdays, $20-per-pound of sweet-chili rib tips on Wednesdays, and $26-per-pound pastrami pork belly on Thursdays.
Spanish Village Announces Closing Date
Iconic Tex-Mex spot Spanish Village weathered the pandemic and announced its closure in July 2021 — but local businessman Steven Rogers bought the restaurant and helped celebrate its 70th anniversary in 2023. But today Rogers announced that Spanish Village — known for its house margs and El Clásico enchiladas — will close on March 31, also alluding to a yet-to-be-announced project. "There's absolutely no arguing the impact Spanish Village has had on the Third Ward. The Medina family built something incredible, and I have been honored to be able to continue that," said Rogers in a statement. "Despite the restaurant closing, it's important to me and to the community to honor that legacy." Rogers is currently developing the neighboring 8,000-square-foot property and solicited feedback from Third Ward residents as to what should go there — perhaps a diner, or a mixed-use complex, they said. "I'm excited to begin this new chapter with a project that will benefit them."
Food