Summer Realty Spotlight: Houston's Priciest Home and Other Lavish Listings Now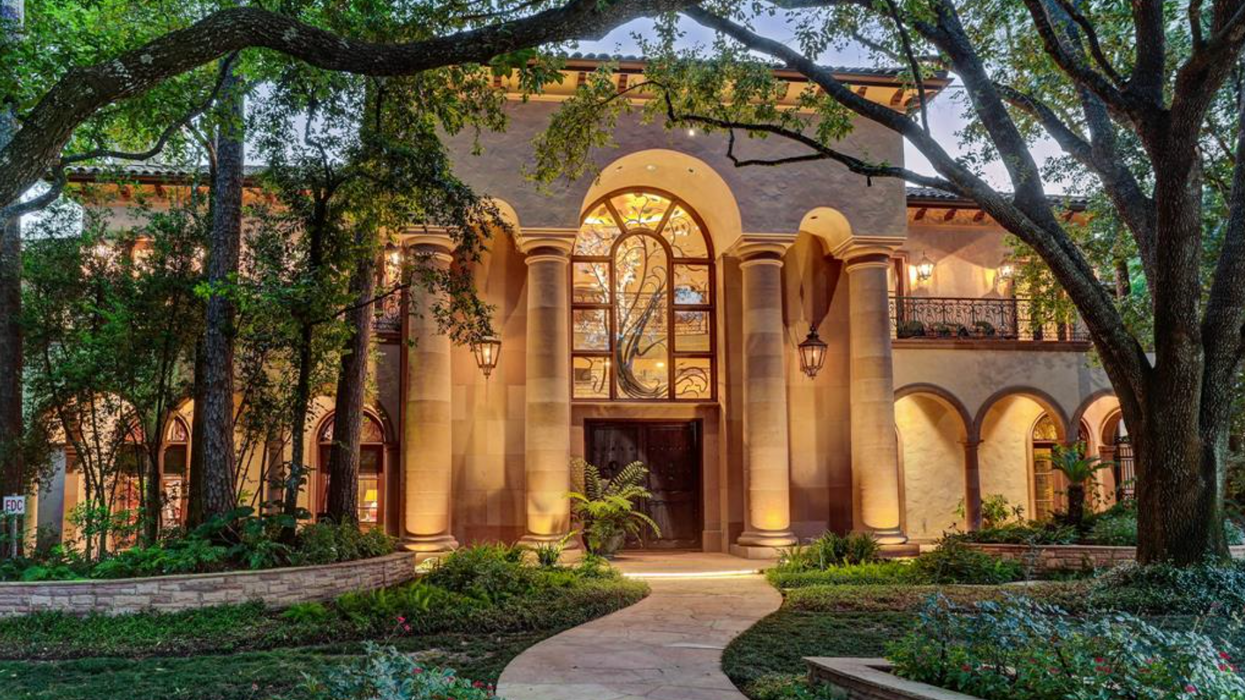 THE TEMPS OUTSIDE are hotter than ever, but is Houston's scorching real estate market finally cooling off? As a return to a balanced market, in which neither the buyer nor the seller has a big advantage, approaches, here's a closer look at the record-high prices roller-coaster inventory.
---
Go Wilde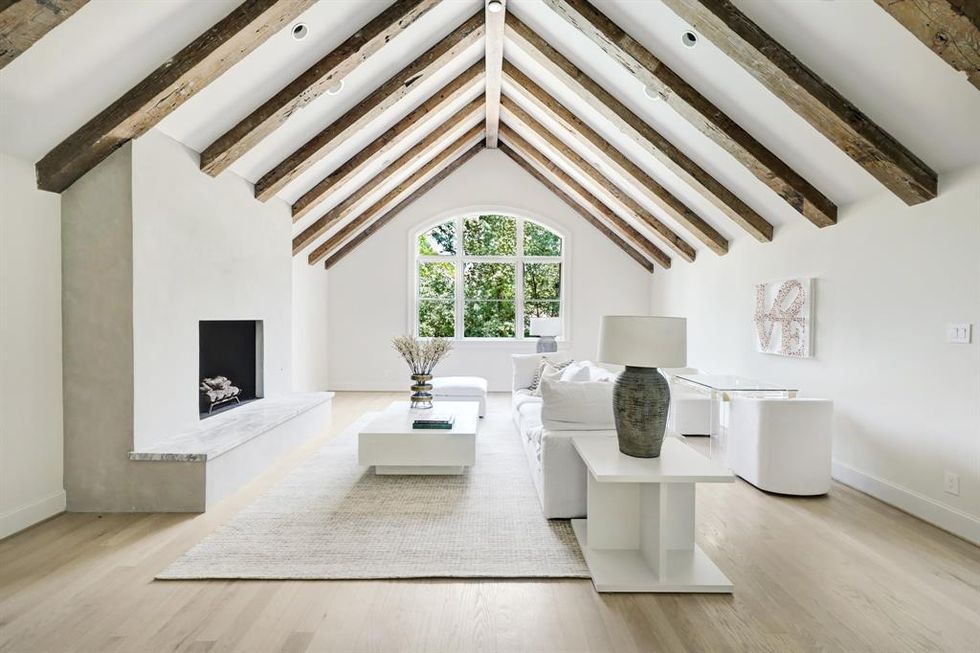 Vaulted ceilings with century-old beams at 402 Timberwilde
The priciest public listing in Texas is a Memorial mansion — five bedrooms, eight bathrooms and 11,200 square feet — built by Iraj Taghi in 1995 and recently fully renovated. With a price tag of $17.5 million, the property at 402 Timberwilde sits on two and a half acres, and has an impossible quantity of marble in the beautiful chef's kitchen, and amenities like a game room, gym and full-size tennis court.
'Stable' Market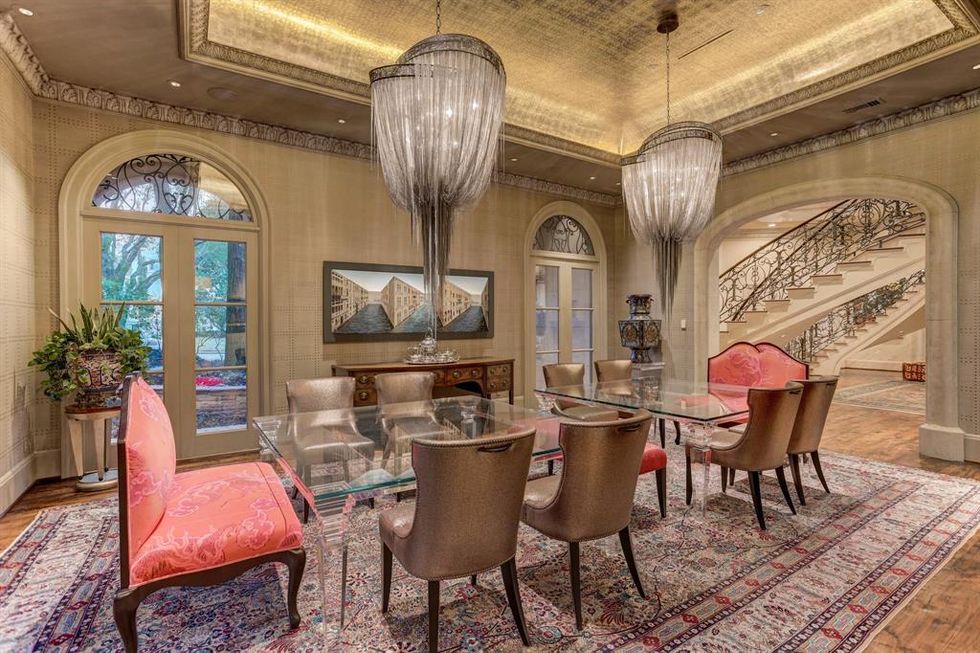 The lavish formal dining room of 8843 Harness Creek Ln.
A sprawling home in the exclusive enclave of Stablewood is among the most expensive homes sold in Houston this year. Literally made for entertaining, the 20,000-square-foot property at 8843 Harness Creek Ln. has a two-story ballroom, a closet for china and silver, and, surprisingly, just four bedrooms. Listed for $13.9 mil, it sold in less than three months for just under $10 mil.
Hunters Paradise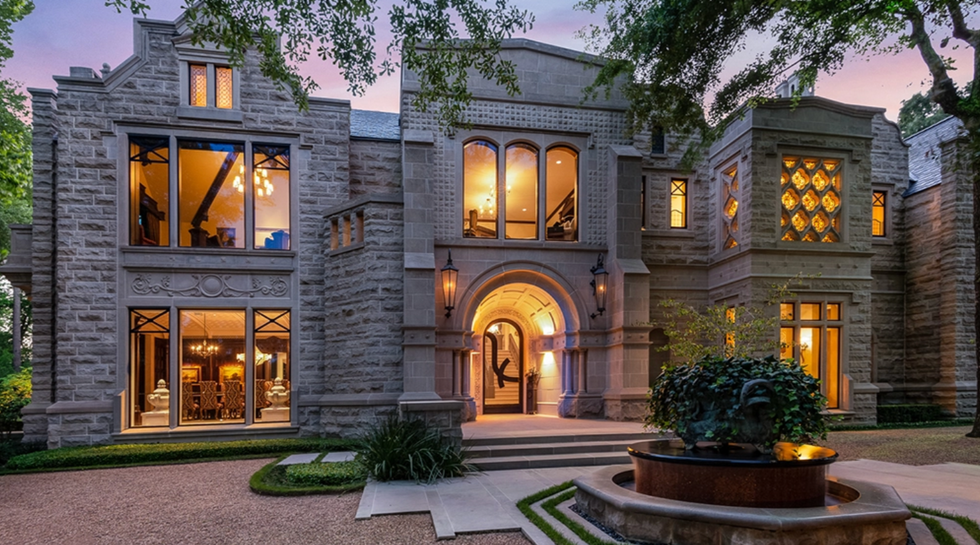 The Lodge in Hunters Creek
The Lodge in Hunters Creek is currently the most expensive off-market listing in Texas, up for private sale via Icon Global. The $60 million moated complex is situated on a nine-acre swath of land straddling Buffalo Bayou and Houston Country Club, and has a 22,000-square-foot mansion and a 3,500-square-foot guest house — plus a massive garage, pool, cabana and more amenities to be seen on an invitation-only basis. "I expect to show it less than a half dozen times," says Icon Global owner Bernard Uechtritz of the secluded property, which can't be viewed on HAR and has very few photos available to protect the owners' privacy.
Home + Real Estate