Sweaty Enough Yet, Houston? Stay Cool at Gallery's 'Hot Girl Summer' Show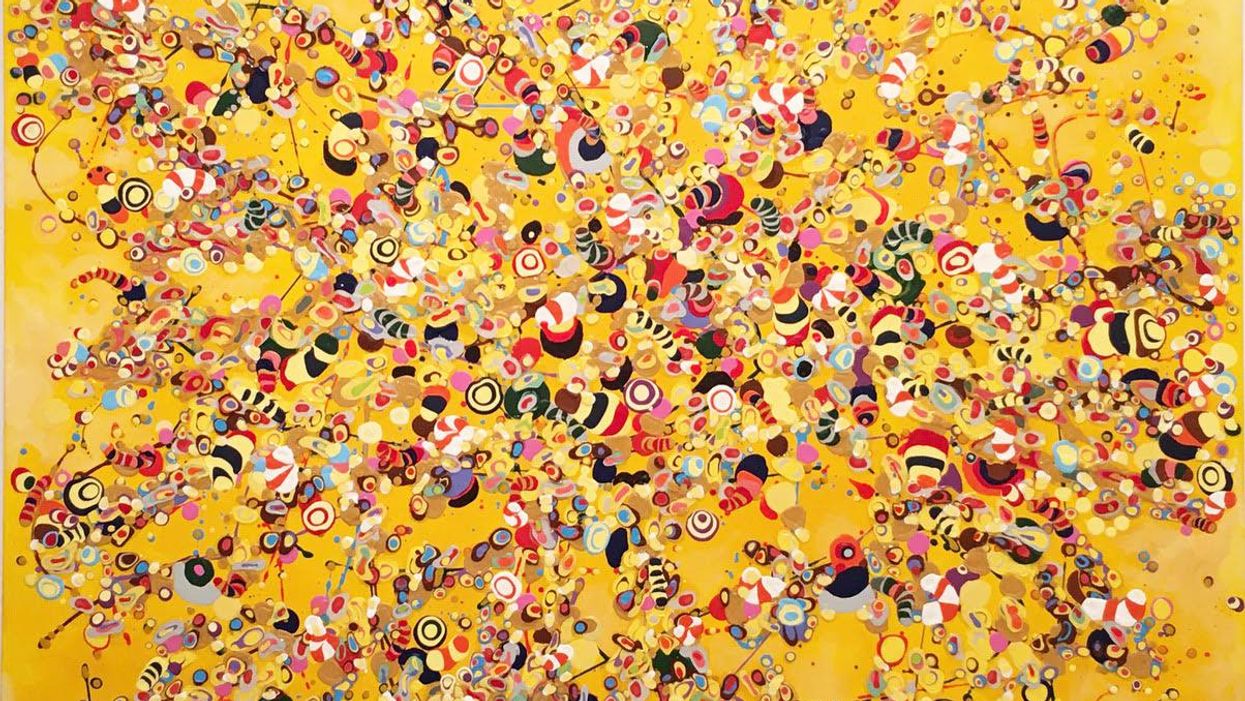 HOT GIRL SUMMER is the provocative title of Anya Tish Gallery's summer group exhibition, a collection of colorful, eye-popping artworks by a diverse cross-section of 13 of the gallery's finest regional and international artists.
---
In a release promoting the show, which opens today, the gallery name-checks and quotes Houston rapper and philanthropist Megan Thee Stallion, connecting the no-holds-barred spirit of her unapologetically raunchy 2019 hit song "Hot Girl Summer" to the complex vision of the exhibiting artists. That might be a bit of a stretch, but only because the typically staid white-cube-gallery world is rarely compelled to celebrate the joy of physical pleasure, including the simple pleasure of looking at a work of art.
There is certainly plenty of eye candy to enjoy Hot Girl Summer, but unlike a Megan Thee Stallion video, where what you see is what you get, none of the works on display are straight-forward in their subject or content — from Jacqueline Overby's foam and fiber "Hashtag Tik Tok Famous," a strange, surreal little soft sculpture with a troll-like mane of hair and a pink cotton candy booty, to Houston artist HJ Bott's "Open Heart," an intricate wire and mesh sculpture painted in beautiful, bloody shades of purple.
Meanwhile, Lillian Warren's painting On the Edge of Tomorrow, one of several recent works by an artist known for her theatrically composed portraits of friends and fellow artists, uses a palette of red, pink and white to pull together a stark, unpopulated urban landscape, featuring dumpster, a possibly abandoned one-story building and a car parked in the distance, all beneath an ominous, almost alien sky.
The other talented artists on view include Adela Andea, József Bullás, Shannon Cannings, William Cannings, Gao Hang, Dan Lam, Josh Litos, Jacqueline Overby, Charlotte Smith and Maxim Wakultschik, whose mixed-media portrait of an eternally young Jean-Michel Basquiat glows like a talisman in the midst of this thoroughly engaging and tightly curated show.
Hot Girl Summer is on view through Aug. 27.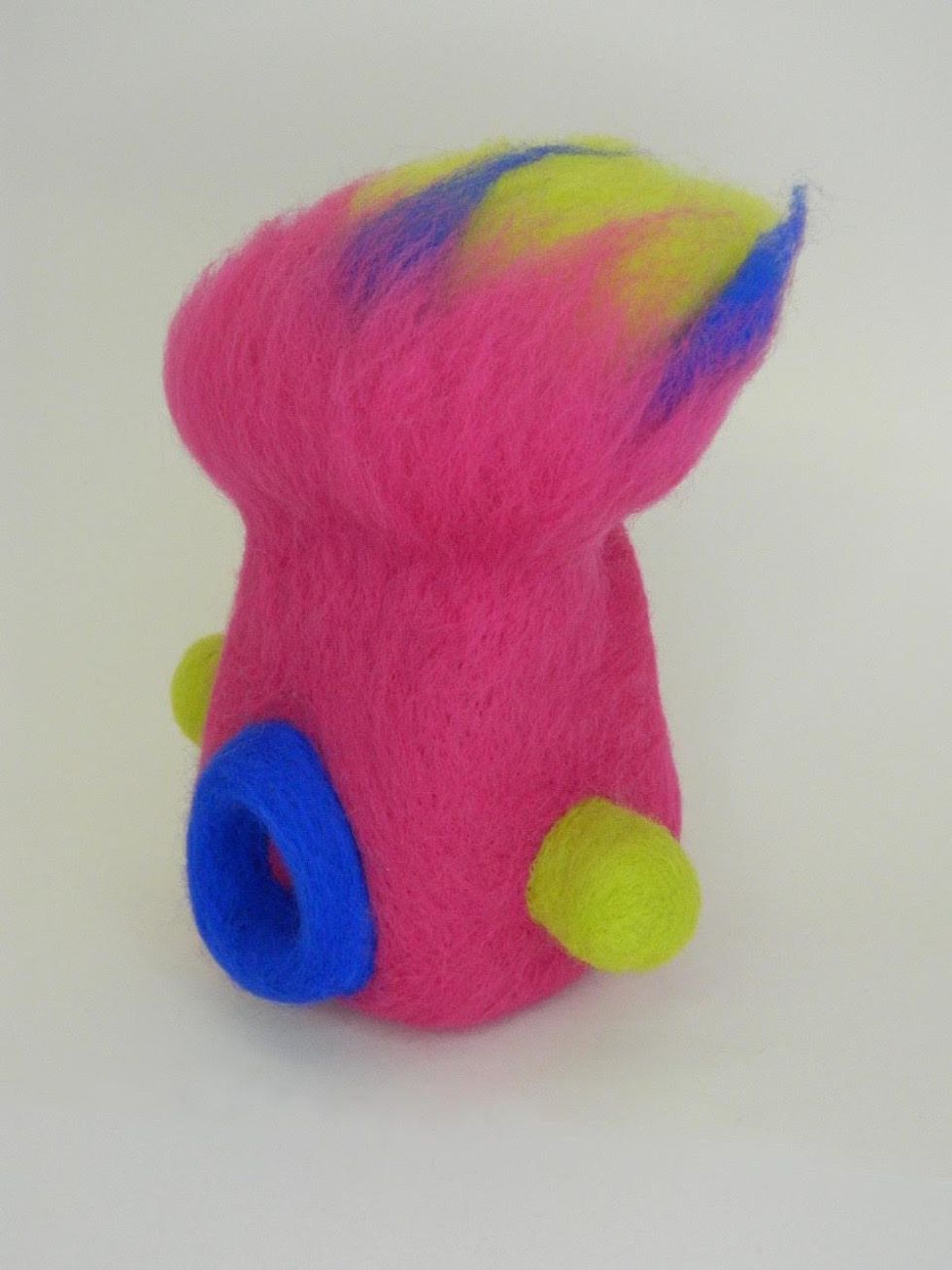 'Hashtag Tik Tok Famous' by Jacqueline Overby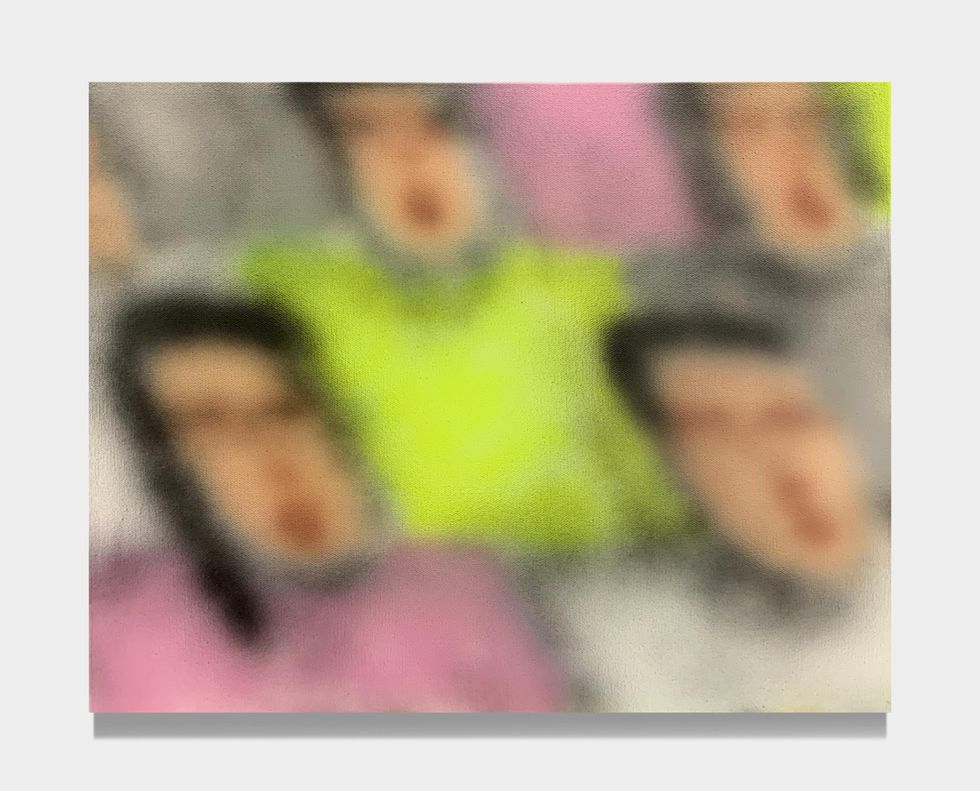 'Isn't that you III' by Gao Hang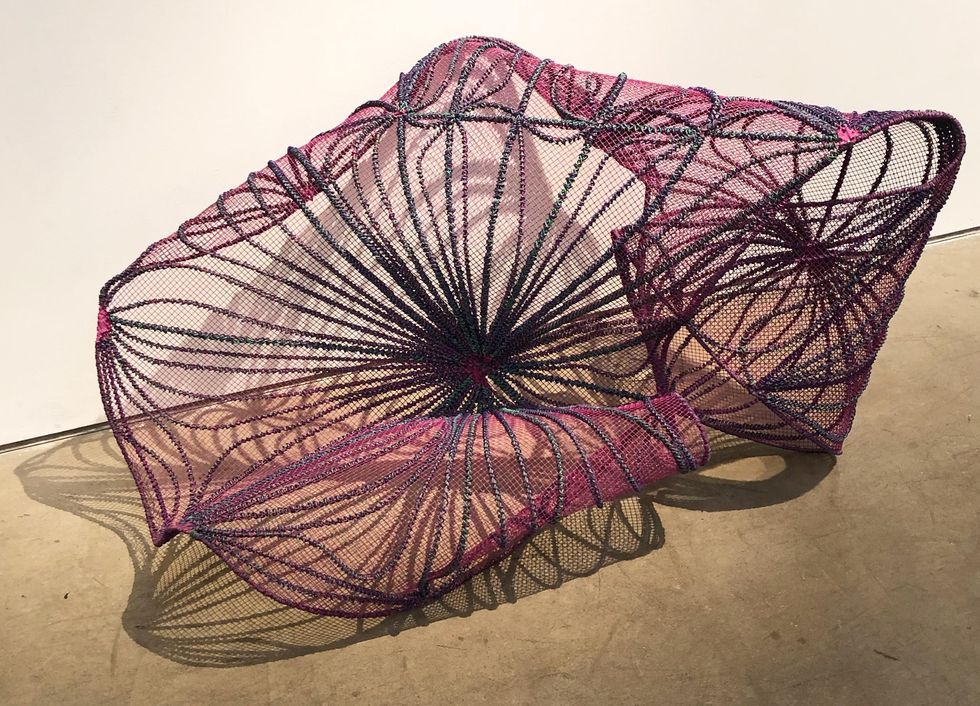 'Open Heart' by HJ Bott
Art + Entertainment