In HGO's 'Tosca,' Soprano and HGO Studio Alum Wilson Offers a 'Down-to-Earth' Take on the Titular Role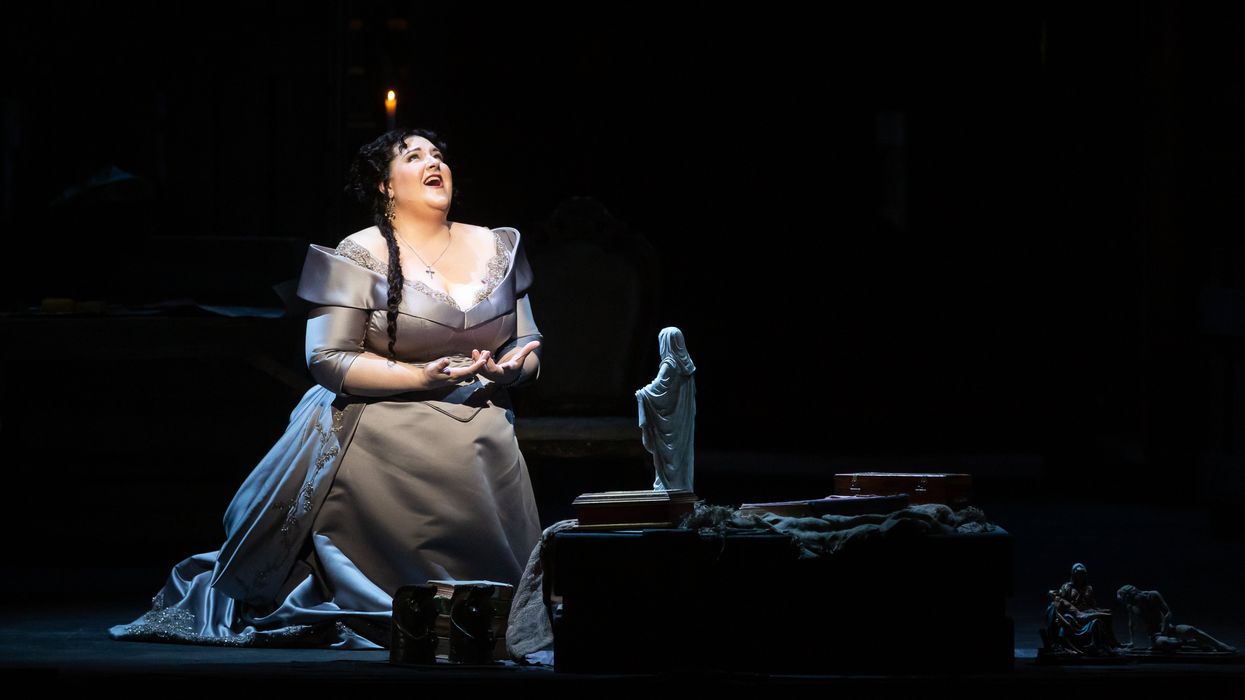 HOUSTON HOLDS A special place in the heart of internationally renowned, Arizona-born soprano Tamara Wilson, who makes her role debut this Friday as Floria Tosca in the Houston Grand Opera's production of Tosca.
---
Wilson is a 2005-2007 alumna of the HGO's Butler Studio Program, one of the world's most respected young artist programs. Although she had sung very little opera before joining the program, Wilson quickly developed a strong work ethic, covering lots of roles, and sitting in on company rehearsals to observe first-hand how professional singers collaborate with different directors and conductors. Then, in 2007, the powers that be at the HGO asked Wilson if she could replace Patricia Racette as Amelia for the entire run of Verdi's Un Ballo in Maschera (A Masked Ball). Despite never having sung a note of Verdi, Wilson decided to go for it.
"It was one of those things where if I step up to the plate, do a big ol' swing and miss, then that's fine. I'm still learning," says Wilson. "Luckily, it was a home run for me."
Wilson, who now lives in Houston, has gone on to enjoy a highly successful career singing plenty of Verdi as well as the music of Mozart, Strauss and Wagner. She returned to the HGO last year to sing the title role in director Robert Wilson's highly acclaimed production of Turandot. Tosca will be yet another achievement in her already illustrious career.
While Tosca is often played as a melodramatic diva, and Verdi's music can certainly lend itself to that, Wilson's take on her role is refreshingly down-to-earth. "I think she's just a gal who was an orphan, who has been lucky enough to meet the love of her life," says Wilson. "She gets jealous, just like anybody would in a relationship, but deep down, she has this feeling of, 'Don't leave me.'"
Along with that deep vulnerability, Wilson is also adamant in portraying Tosca not as a weakling, but as a strong woman. "Tosca was raised by monks and having gone to Catholic school as a young 'un . . . you kind of build up a thick skin," says Wilson, whose mother works for the Catholic Church. "That's the easy part about Tosca — all the Catholic stuff!"
Known for her ability to skillfully perform a wide range of demanding repertoire, people often describe Wilson's dramatic, coloratura voice based on whatever rep they've happened to have heard her sing. "I mostly hear my mom in my voice," says Wilson, again, bringing things down to earth. "I hear me and my mom on a piano bench just singing and hanging out." (There's a charming and prescient video on YouTube of Wilson's first public performance at age three with her mother playing piano.)
In high school, Wilson's first voice teacher told her, "Sing with your voice. Everyone else's is taken." Years later, Wilson still strives to sing with an authentic voice, a voice you might not recognize upon first hearing it, but a voice that is truly her own. "People go to live theater to see something that is authentic and truthful and your performance," says Wilson. "It's not just how you sound. It's how you tell stories, and how you connect with the music and your colleagues. … And it should always evolve."
Tosca opens Friday, April 21, and runs through May 5. John Caird directs, and Benjamin Manis conducts.
Art + Entertainment