Happy-Hour Hot Spot The Nash Bows Downtown
Kirsten Gilliam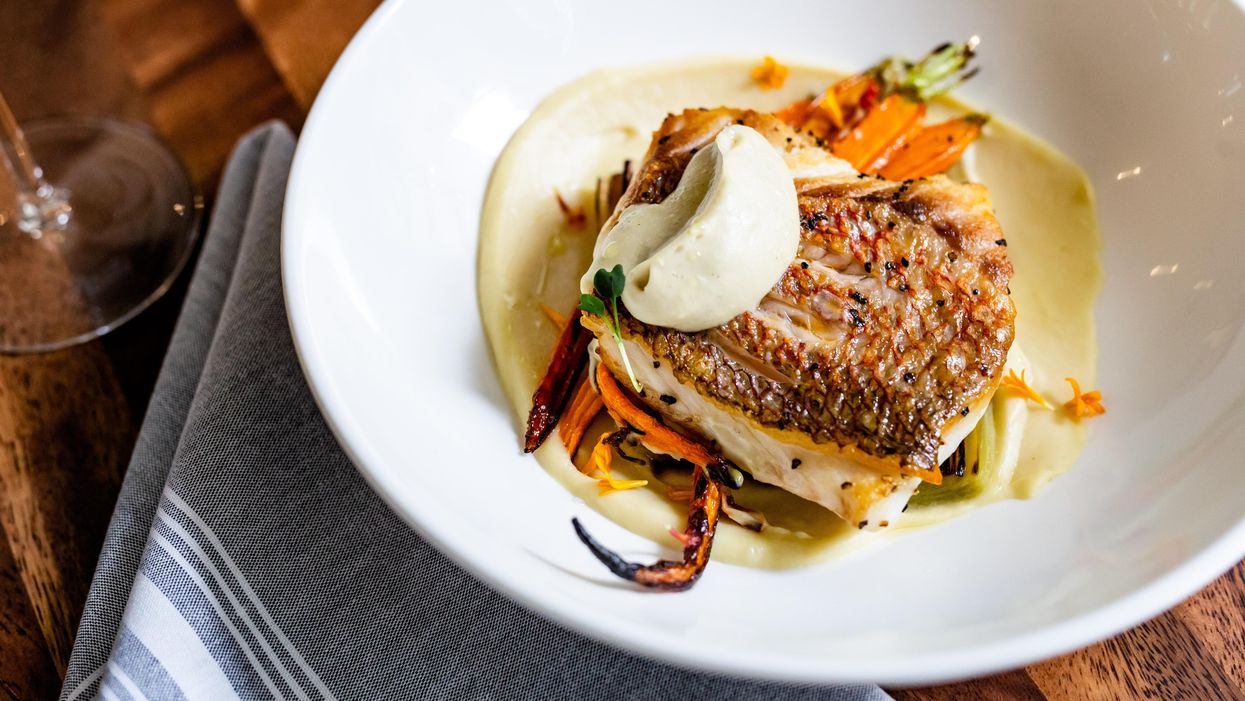 AT THE ONSET of the pandemic, tons of cool new projects were slated for Downtown. And while some were delayed or canceled, others are braving the Covid climate and finally opening — to the excitement of many.
---
One of those resolute restaurants is The Nash, which is now open daily from 4pm-9pm inside the historic Star, formerly known as the Texaco Building. There's a large, dog-friendly patio, and spacious interior that boasts a floor-to-ceiling bar and open kitchen.
Catering to Downtown residents and a hopefully increasing number of visitors, the globally inspired menu — developed by culinary prodigy Omar Pereney, whom Houstonians may remember from his teenage days helming the kitchen at Peska — is full of shareable, seasonal items, plus plenty of hearty steaks and chops. Tater tots here are made with aged smoked cheddar, roasted corn, jalapeno and herbed crema fresca, while the Korean bacon comes with a gochujang barbecue sauce. And Pereney's take on the Green Goddess salad has roasted asparagus and a perfectly thin and crunchy parmesan crisp.
There's a large, hard-to-miss pizza oven in the middle of the open kitchen, and guests can expect to be enticed by pies like the Pizza Bianco with truffled honey, or the house special: pepperoni, bacon, corn and jalapeno. (There's even a dessert pizza, with caramel apples and vanilla gelato!) But other large plates, like a cauliflower paneer curry, shouldn't be overlooked, nor should the simply grilled filet mignon served with creamed spinach or "chef's fries."
Happy hour at The Nash, on weekdays from 4pm-6pm, will include deals on snacks and signature cocktails; lunch and brunch menus will be rolled out soon.
Food