The Astros Win Big, Give Back!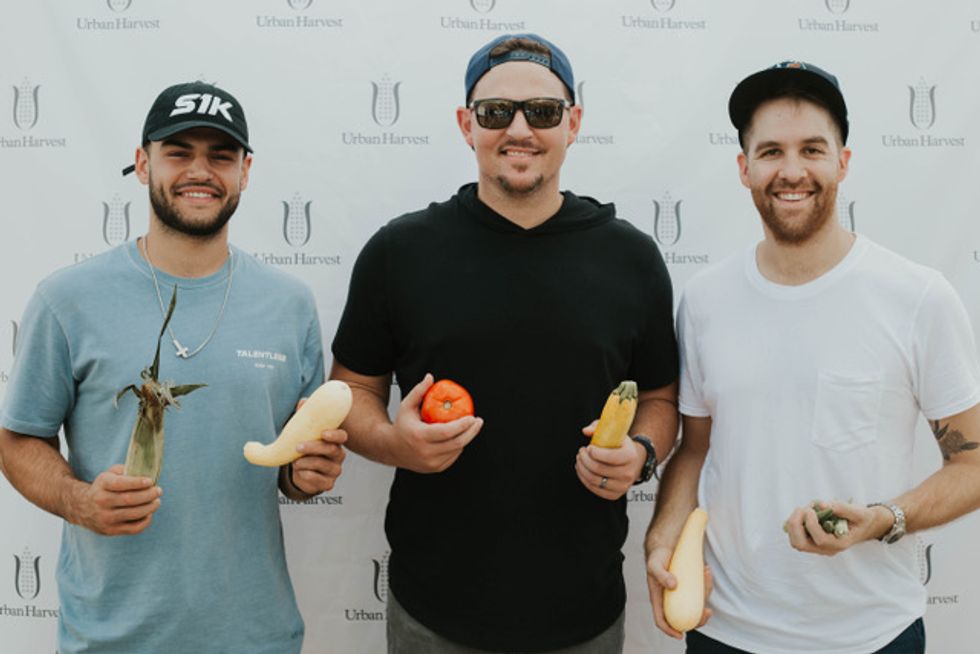 Beyond clinching their third consecutive AL West championship, the Astros were up to some serious good this past weekend.
---
The team of good guys are known to support lots of causes around town, including pitcher Joe Smith's HelpCureHD foundation, which hosted a see-and-be-seen soiree at Tootsies a couple weeks ago — his teammates showed up in full force, making it an exciting and lucrative evening. But on Saturday, the day before they were crowned division champs, Colin McHugh, Lance McCullers Jr. and Will Harris hit the Urban Harvest Saturday Farmers Market to surprise shoppers and promote healthy living and nutrition. They posed for photo ops and chatted with vendors while passing out samples of the freshest local produce.
The Urban Harvest organization, which celebrates its 25th anniversary this year, recently opened the Northeast Community Farmers Market at Kashmere Gardens Elementary, and introduced a new program allowing families to use their SNAP benefits. McHugh and his wife, Ashley, host the Growing Good benefit on Tuesday at Revival Market.
AT TOP: photo @cmchugh
Uncategorized