The Most Popular Takeout Dish in Texas Is…
Uber Eats has revealed the past month's most popular takeout dishes in 35 different states, and the winning menu item in Texas comes as no surprise to Houstonians: Pad Thai is number-one. Here are a few of CityBook's suggestions for tasty Thai takeout!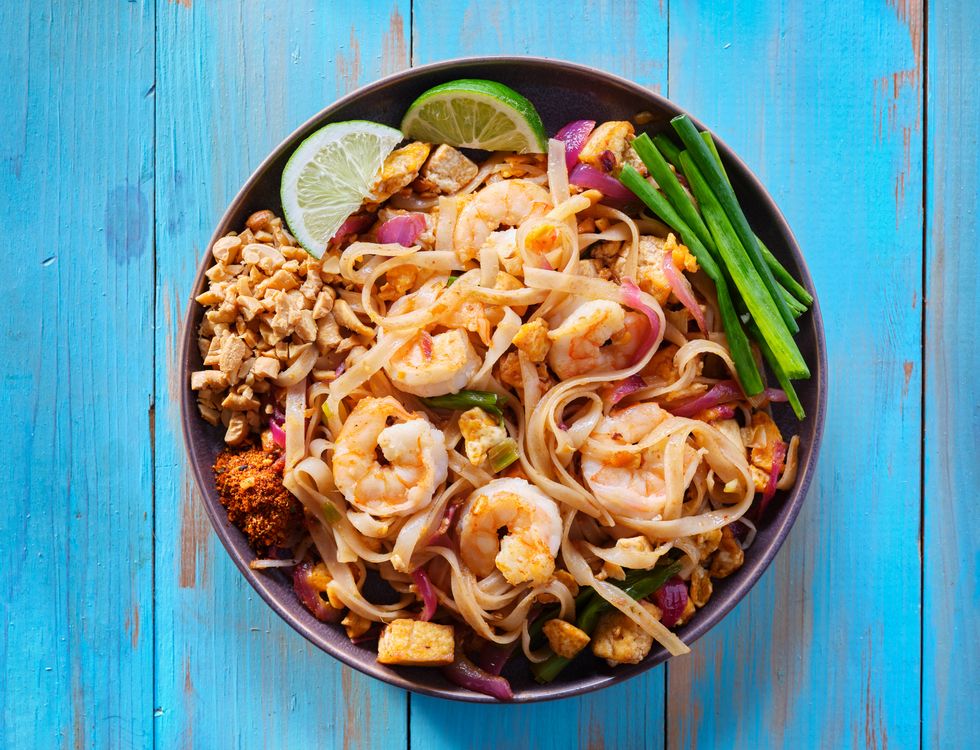 ---
This go-to is located north of the Height. Favorites here — besides pad Thai, naturally — include potato-curry-stuffed pastry puffs and, for dessert, sweet sticky rice with mango or egg custard. Available on DoorDash, GrubHub and Uber Eats.
This up-and-comer in Midtown opened right before Quarantine 2020 — but despite folks not being able to dine-in, it's getting incredible reviews. The straightforward menu offers excellent takes on Thai classics, like comforting Tom Kha soup and the street-food-savvy Ka Pow Gai. Available on GrubHub and DoorDash.
An Upper Kirby hideout, known for authentic street-food eats, is offering 10 percent off pickup orders. Get a bunch of small plates to nibble and share; the spicy signature Rim Tanon Noodle dish — with barbecue pork, minced pork, and "crispy fat pork" — is indulgent… and worth it. In search of something lighter? The picture-perfect papaya salad is served with roasted dried shrimp. Available on DoorDash.
Songkran Thai KitchenUptown Park
Uptown Park's Songkran Thai Kitchen has a take-home happy hour — two specialty cocktails, springrolls and tasty Thai meatballs — for $20 on weekdays from 5:00-6:30PM! Tack on classics like chicken-and-shrimp Pad Thai, or be adventurous with the spicy clay-pot crispy duck with curry and pineapple. Half-off wine, too!
Street Food Thai Market Heights
Offering traditional Thai and Laos dishes, Street Food Thai Market utilizes fruits and veggies purchased from local farmers markets. There's also a well stocked market offering in-demand ingredients so customers can recreate the dishes at home!
Dispatches