This Weekend: Vivalda Ndula Performs Emotional, 'Hard-to-Sing' Originals at the Wortham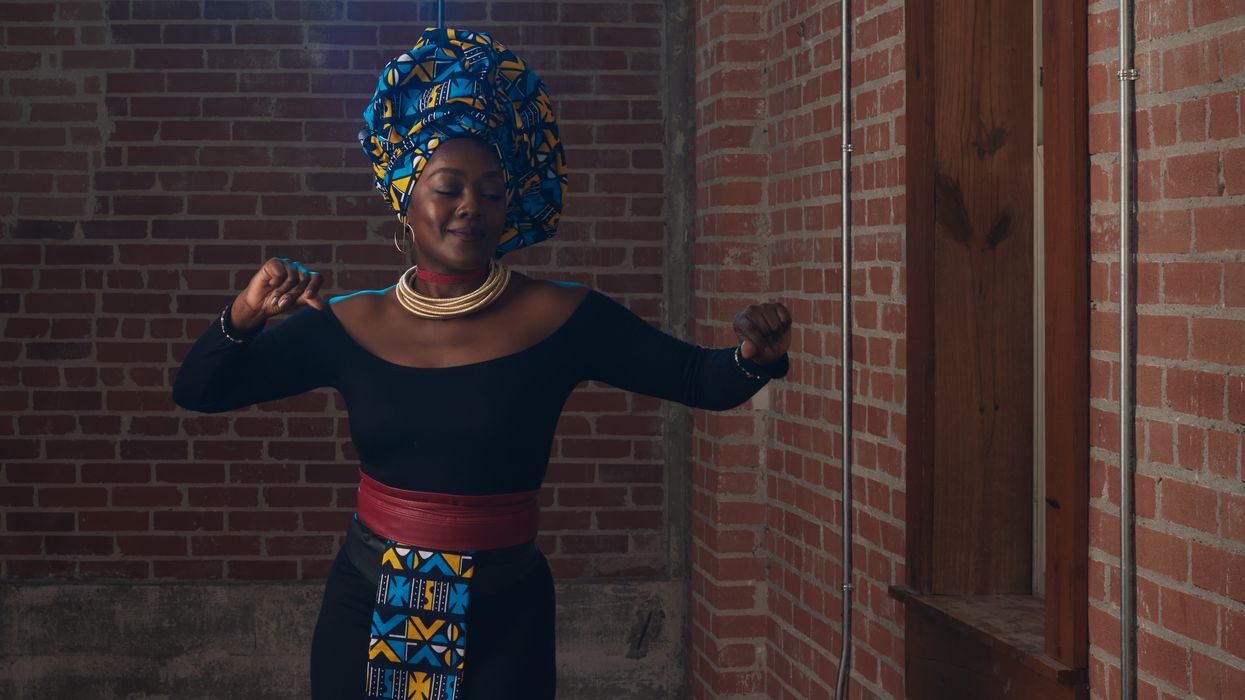 THIS FRIDAY AND Saturday at the Wortham Center's Cullen Theater, Performing Arts Houston presents New/Now: The Houston Artist Commissioning Project, an exciting concert of four commissioned world premieres by four very different Houston artists from the fields of composition, theater, cinematography, and dance.
---
The commissioned artists include composer Anthony Brandt, composer J.E. Hernández, playwright Tazeen Zahida, and Angola-born singer-songwriter Vivalda Ndula, who was inspired during the months of the Covid-19 pandemic to create Mbandu ni Mbandu (Side by Side), a thematically linked suite of four songs sung mostly in Kimbundu, a language banned in her native country's schools during the years of Portuguese colonization.
Angola gained its independence in 1975, then endured a civil war that lasted until 2002. The aftermath of that conflict and the psychic toll it took on Ndula's father, who was a soldier in the Angolan Armed Forces, is the subject of Mbandu ni Mbandu's first song "Mukua Ita" ("Warrior"). Ndula wrote the song years before the pandemic but initially found its lyrics too painful to perform. "It was hard for me to sing," says Ndula, who came to the U.S. in 2012, and is now the mother of a six-and-a-half-year-old girl. "But now I have the strength to sing it." "Mukua Ita" opened the door to three more songs with lyrics that address police brutality, lack of access to health care, and gun violence, and yet envision the potential for a better future.
While strongly rooted in the music of Angola and other parts of the African continent, Ndula's music also embraces Caribbean and South American musical styles, as well as American funk and R&B. (Her 2018 album Dula, which features her classical guitarist husband Marcelo V. Robert, is a great introduction to her approach to world music.)
Ndula's current band of veteran Houston musicians, upright and electric bassist David Craig, drummer and percussionist ILya J. Kolozs, guitarist Greg Petito, and backing vocalist J.G LaFluer, is uniquely qualified to handle all of these styles and more "They're beyond amazing!" says Ndula of her talented crew who will join her for this weekend's premiere of Mbandu ni Mbandu. "I want to give this space to them to shine as well."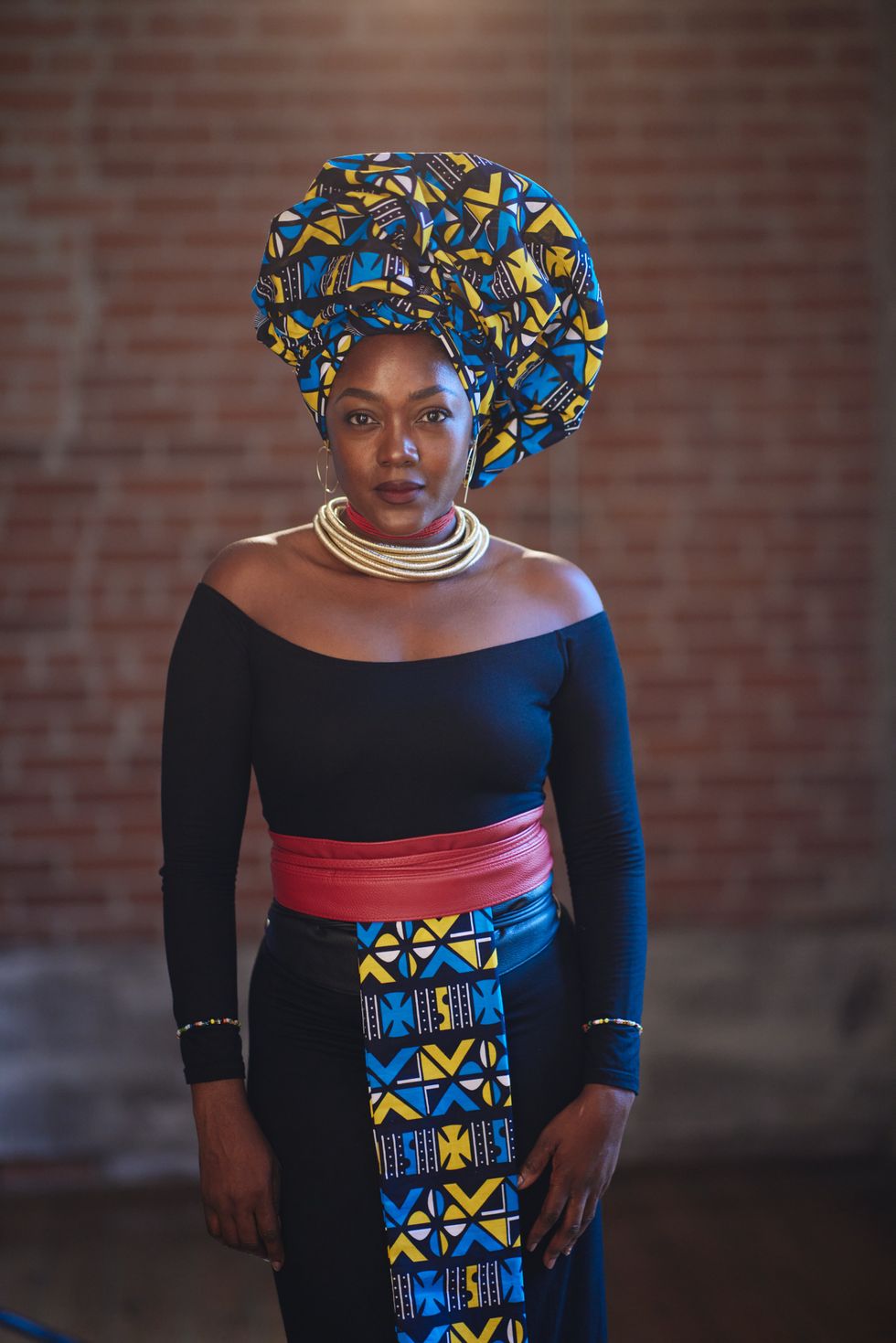 Vivalda Ndula (photo by Claire McAdams)
Like many African-born musicians, fashion is an essential component of Ndula's live performances, as the colors and patterns of the fabrics are deeply connected to her heritage, as well as the music and its message. "The message needs to match my outfit," says Ndula, "and my outfit and the message have to absolutely match the culture I've never left behind; I'm very meticulous with this." For the premiere of Mbandu ni Mbandu, Ndula called upon her friend Philetta Kobbah Phillips, founder of Houston's Fash Philetta Designs, and a refugee from Liberia who found a new life in Houston and was able to fit her with a stunning ensemble. "She was once again my savior!" laughs Ndula. "She's always there for me."
Despite the traumas of her past, Ndula maintains a strong belief in the possibility of people learning to overcome their differences and live together "side-by-side." As she sings in Mbandu ni Mbandu: "Even though I may cry today/I have hope tomorrow we can live in a much better world."
Art + Entertainment