Walk This Way!
Step into L.A.'s wonderfully walkable, hip West Third 'hood.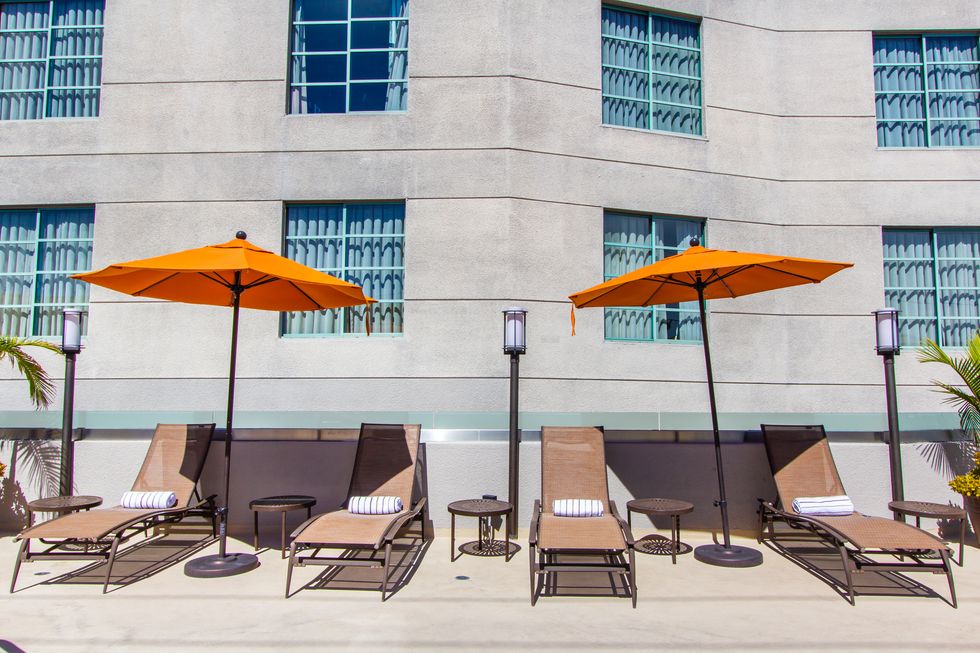 Houston and L.A. have a lot in common: great food, horrible traffic, and a desire among local millennials to turn these car-centric metropoles into walkable havens. 
---
West Third Street is the mecca of this new vision for L.A. Think Westheimer-Curve-cool, with public art, hip boutiques, restaurants and, of course, juice bars. Everything here is so fun and freshly revitalized that every neighborhood wants to claim it as its own. Ask the bellman and he'll tell you you're in West Hollywood; the waiter says it's East Beverly Hills; and Kevin, the ironically beefy, bearded man who teaches at Bunda Fitness, namedrops West Fairfax. 
From LAX, take an Uber to the family-owned The Orlando; once there, no car necessary. The hotel's new restaurant and bar, Cleo, offers shareable Mediterranean plates and moody environs, making for a nice first-night meal.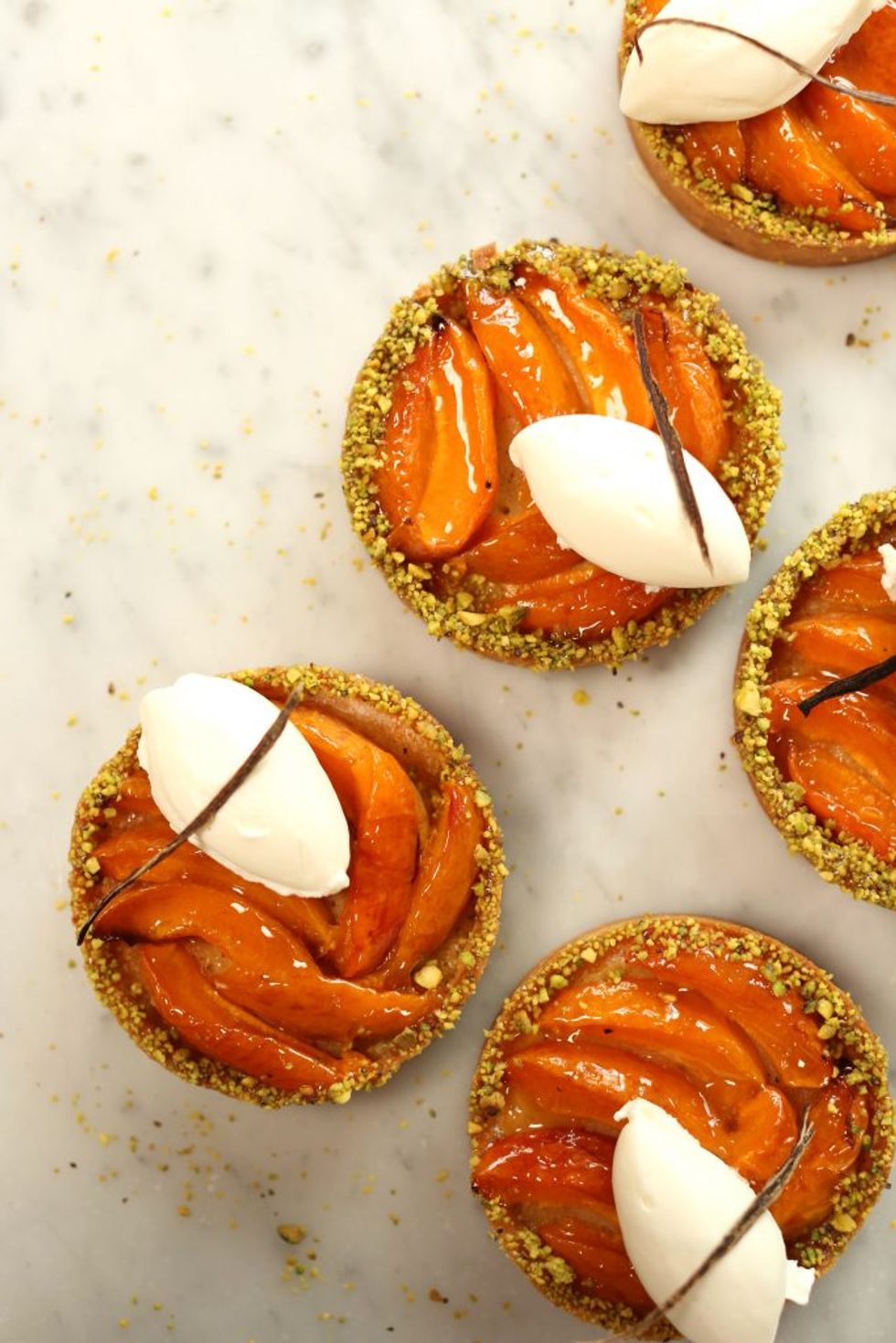 Little Next Door's peach and almond tarts.
At 13-year-old Toast Bakery Cafe, one of the gentrified area's mainstays, an exciting morning awaits. Its house breakfast includes buttery rolls and flaky biscuits stacked high on a tower, accompanied by dips like jalapeno spread and tuna salad. Other early settlers include Little Next Door, a French brasserie with a can't-miss bakery.
As for shopping? The Orlando is sandwiched between The Grove and The Beverly Center, with superb boutiques in between. Find sustainable fashion at NFP: New Form Perspective, Gogogsha Eyewear and Wittmore, which share a roof and are often staffed by their owners or designers. Next door is the stylish open-air café Jaffa, specializing in updated Israeli classics. The Karpa cocktail — gin-based and topped with pepper — is the perfect afternoon pick-me-up.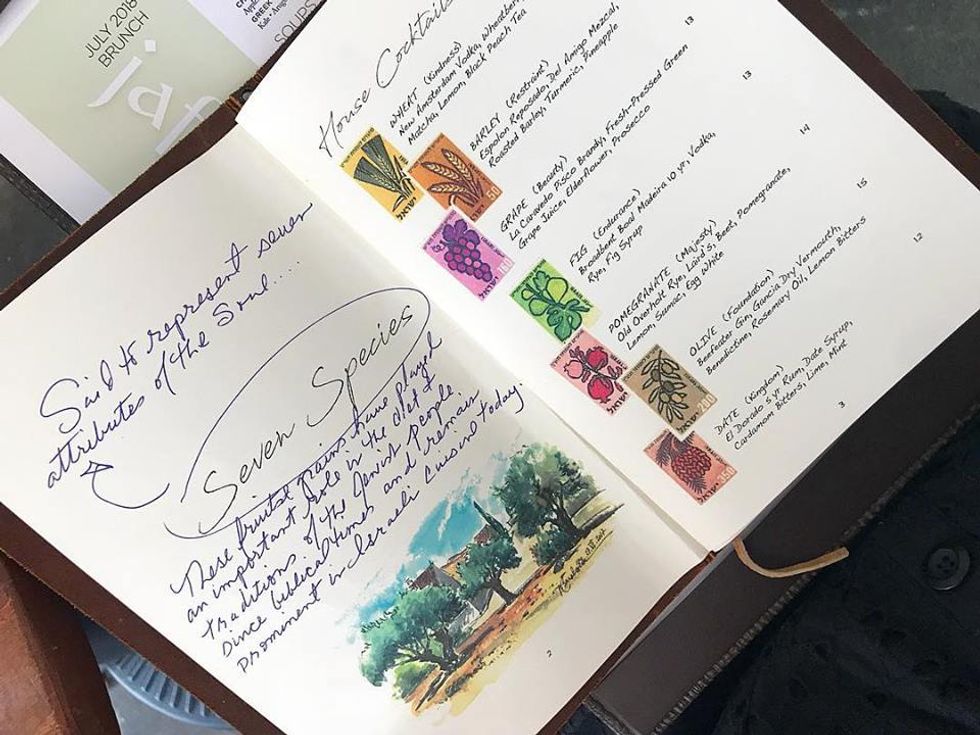 Colorful menus at Jaffa
The area is teeming with innovation, too. Inko Nito opened this fall, with an inventive robata menu served at long, wooden communal tables. And at The Blending Lab, get a crash course in mixing your own wine, and take home a bottle complete with a custom label.
Drink too much during your lesson? Good thing The Orlando is just a few steps away.
Food+Travel