Wet Paint: New Exhibits at Archway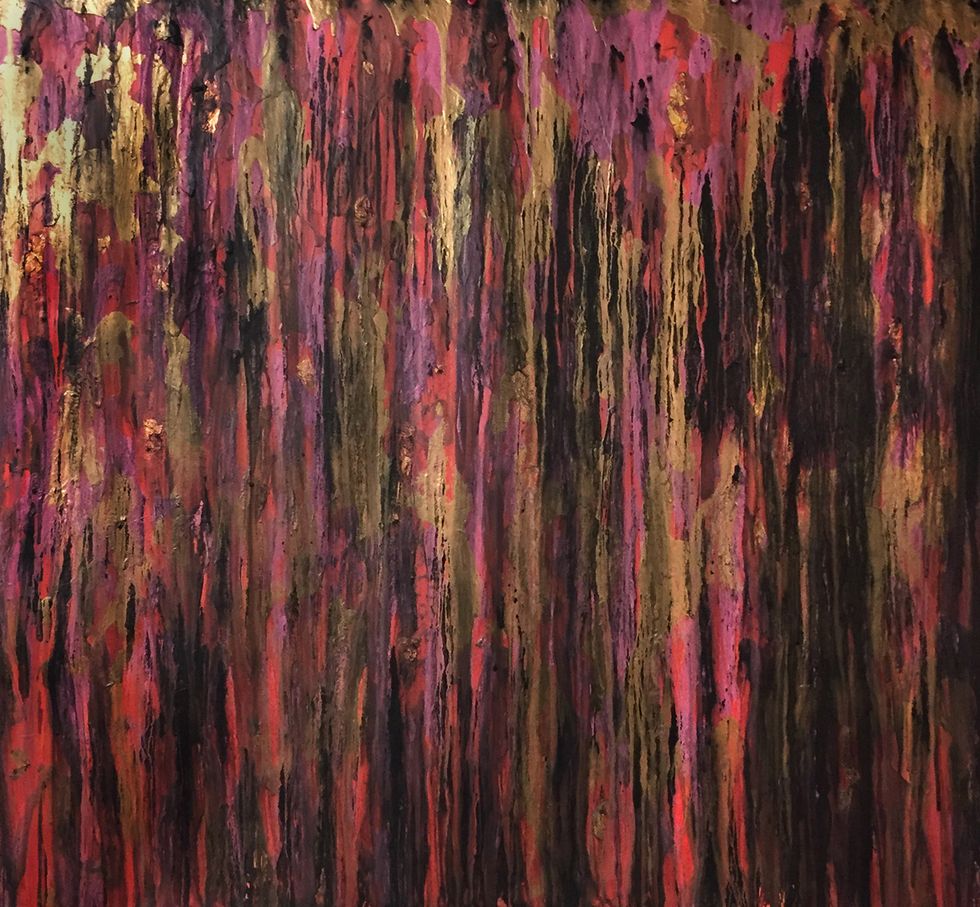 Archway Gallery's latest exhibit, Spill, which opens Saturday, is actually a three-in-one experience. Abstract artist Donna Perkins' paintings are the central component to Spill, and themselves fall under two categories: large frameless watercolor pieces pinned to gallery walls, and smaller works painted on wooden boards. Perkins observes, through her art, that the word "spill" has a range of meanings and connotations — as in spilling the beans or spilt milk.
---
Accompanying Perkins' swirling paintings are two performance pieces that also riff on the "spill" theme. Choreographer-singer-dancer Jhon R. Stronks' presents his mouthful The Loosening Grip, #WorkingWide, Spill, Drip, Slip, Slide the evenings of March 22 and 23. He demonstrates a collaborative spirit and a "lifetime of memories, moments and fantasies" amid the paintings.
And Alexandre Farris Soares, a Brazil-born performance artist and UH grad, composed the piece vR for three dancers, who explore how each of their choices impacts the others' movements. His piece can be viewed on March 29 and March 30.
As for Perkins, she chats with viewers and takes questions at the opening reception on Saturday evening.
AT TOP: Untitled, acrylic and metallic foil on paper, 2018
Dispatches