This Charming Mexican Fishing Village Is Where You Need to Vacation This Summer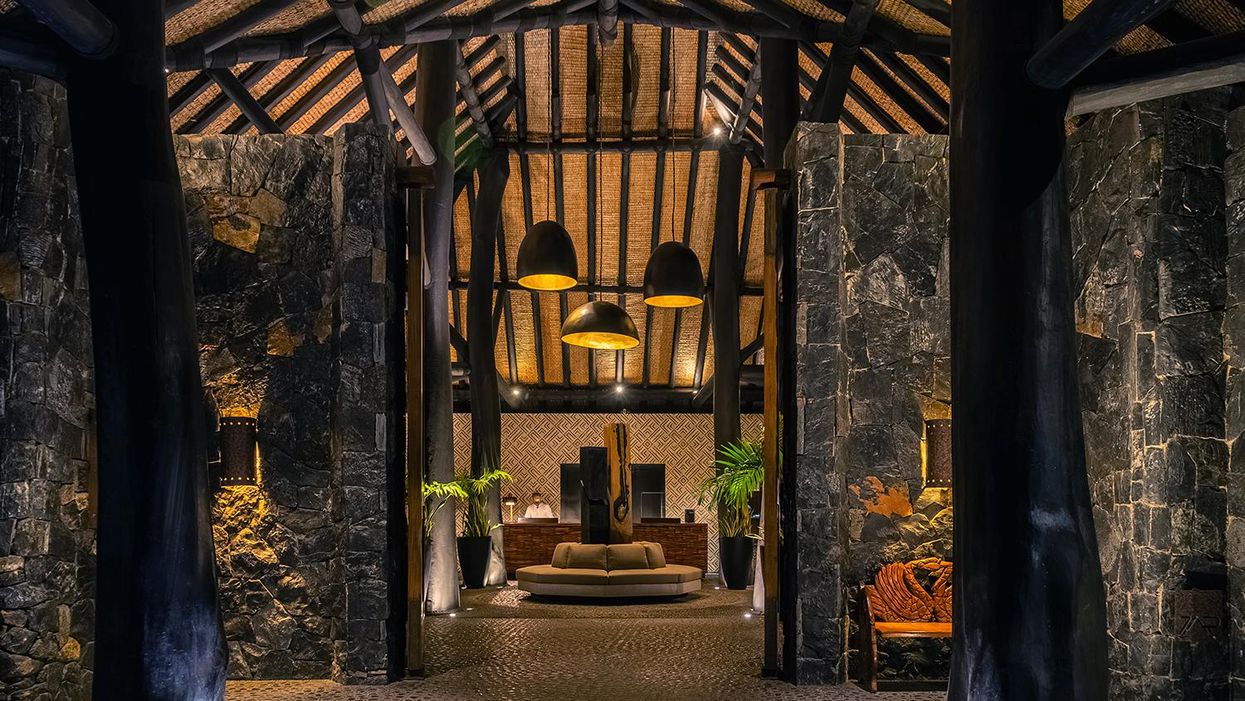 SOME PEOPLE JUST aren't beach-vacation people. Some people get their fill after an hour and a half of lying there, at which point the brain starts to wander to work and home life, thus defeating the purpose of a vacation.
---
Enter Zihuatanejo, an art-filled fishing village on the central Pacific coast of Mexico. You've probably heard of it, thanks to the 1994 blockbuster Shawshank Redemption, as well as its more commercialized next-door neighbor, Ixtapa. But Zihua, tucked into a hillside on a clover-shaped bay, is a delightful destination unto itself.
It's worth noting there are plenty of beaches here — four, to be exact. A 15-minute ride from the airport, the Thompson Zihuatanejo is situated on Playa de la Ropa, where cerulean waves gently roll ashore, a perfect spot for activities like parasailing and swimming. The 56-room hotel has pristine lounge chairs with umbrellas and poolside palapas where guests can sit back and do nothing (except order the freshest of fresh verde juice and sashimi with sea salt) for as long as they please — it's encouraged. The spacious guest rooms are nearly all suites; some open directly to an infinity pool, and others have their own individual refreshing plunge pools.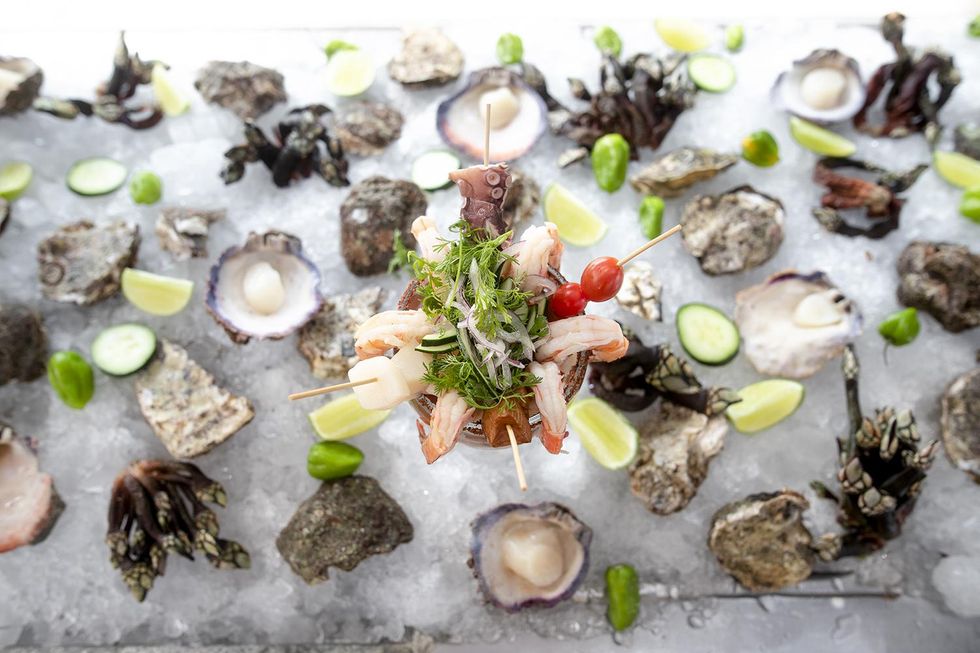 Fresh-caught chef-prepared seafood at Ceniza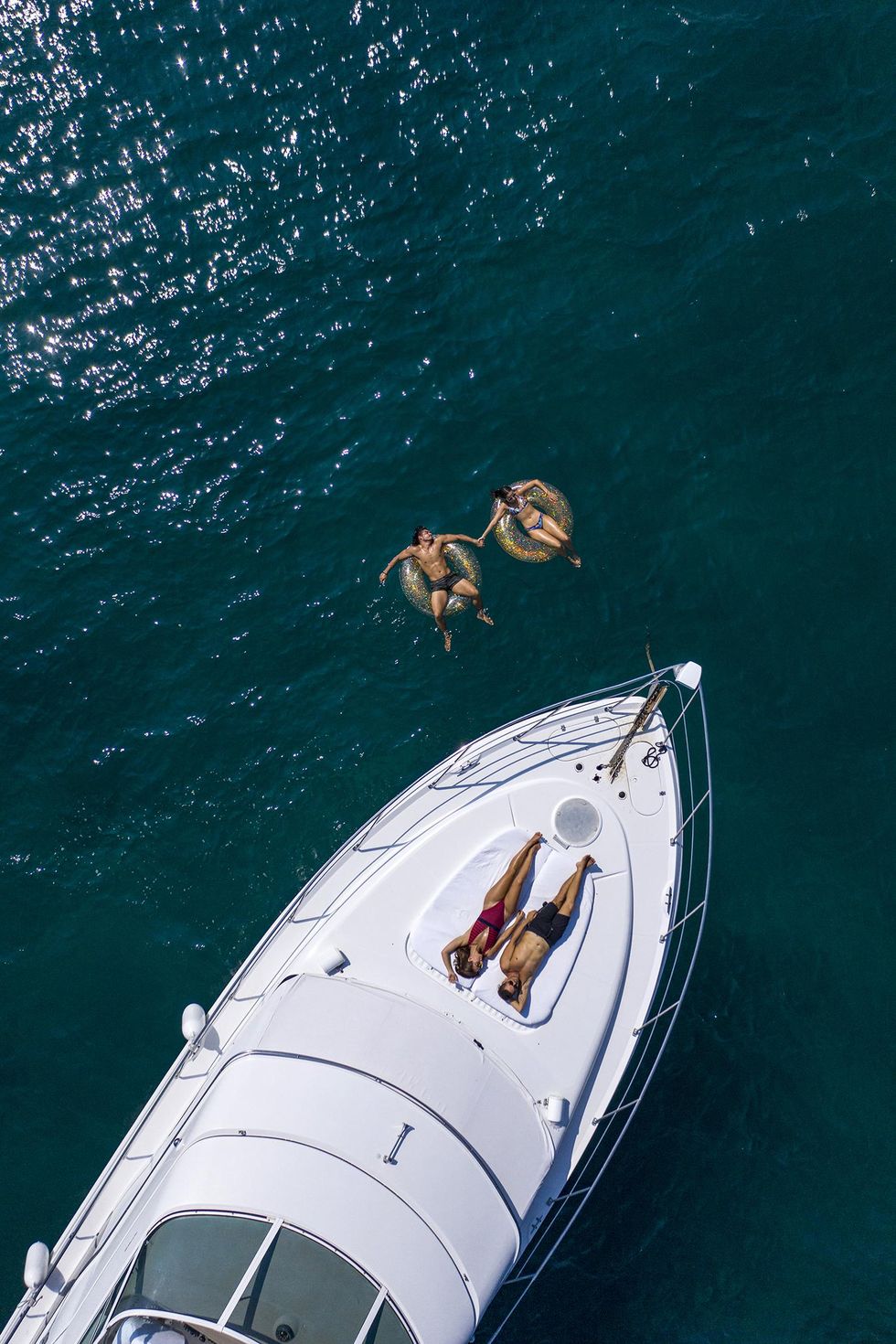 Exploring the cerulean waters
But as tempting as it is to stay on-property — where masseuse Rosy works with her manos magicas and Chef Javier serves the most buttery, melt-in-your-mouth fish tacos ever created — the true charm of Zihua is across a boardwalk and up and over the cragged rocks. The walk is pleasant but steep; the hotel can arrange shuttles as needed. It is here, in town, where most of the hotel workers reside, and where the chef himself shops for ingredients. It's clean and well lit, and street after street is lined with stands proffering artisan bowls and hand-made jewelry — and, of course, an embroidered floral dress that every Houston woman needs in her closet.
There's a fish market where boats dock on the beach and proud locals display their overnight catches in the early-morning hours; a distinct lack of stink indicates just how high quality and fresh the seafood is here. Walk away from the beach for two or three blocks to find hidden street-food stands with delicacies like decadent carnitas nestled in tortillas of masa glued together with pork fat. Alternatively, those who desire a sit-down experience shouldn't miss Angustina, where the guacamole is topped with seeds and nuts and served with thinly sliced and fried sweet potatoes, and the congenial, knowledgeable workers are delighted to pull out every bottle of mezcal for an impromptu tasting flight.
Back at the Thompson Z, Chef Javier makes his rounds chatting with dinner guests at the two onsite restaurants, Hao, which serves three meals a day, plus pool- and beachside snacks and mixed drinks, and Ceniza. At the latter, seating wraps around from the swim-up bar and spills out from under the palm-thatched palapa onto the beach. House music pumps through speakers, and guests — couples young and old, groups of girlfriends who jetted down from Cali for the weekend, the occasional solo traveler in her 40s — linger late into the evening, when the stars and city lights across the bay light up the sky.
People + Places