Southern Decadence: Inside the Opulent New Black-Owned Restos Warwick and Rare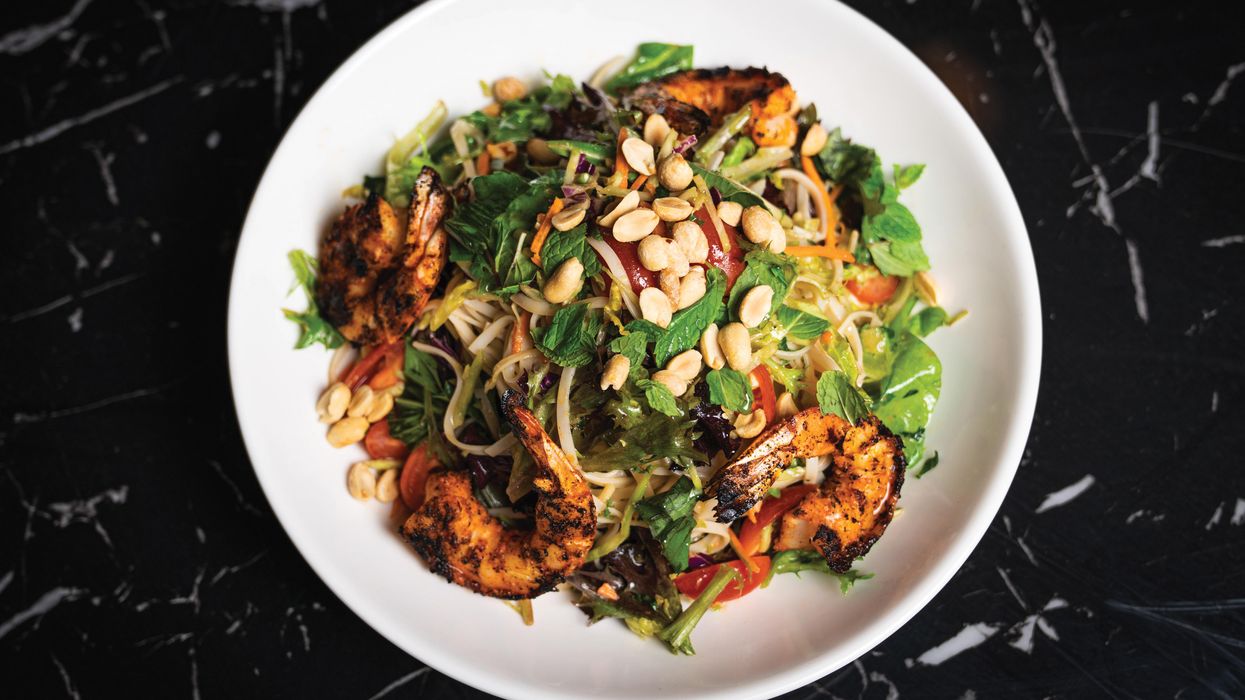 TWO POSH NEW eateries in the voluptuous style of rich steakhouses, Rare and The Warwick — both Black-owned and led by African American chefs, and influenced by the overlapping traditions of Southern cuisine, soul food and Cajun-creole cooking — have opened in Houston.
---
The old journalist's rule is that you need three instances of a phenomenon to declare it a trend. But, with a pair of such terrific examples, surely we only need two, to note that something glorious is happening.
Rare has arrived on the Washington Corridor, with an opulent supper-club vibe. There are red-leather banquettes, marble floors, a stage for live performance and a regal bar to one side — oh, and a sexy terrace bar upstairs. This is the vision of chef and co-owner Don Bowie, whose three-year-old comfort-food-chic Taste Kitchen + Bar and signature fried chicken and waffles have been fun Midtown hits.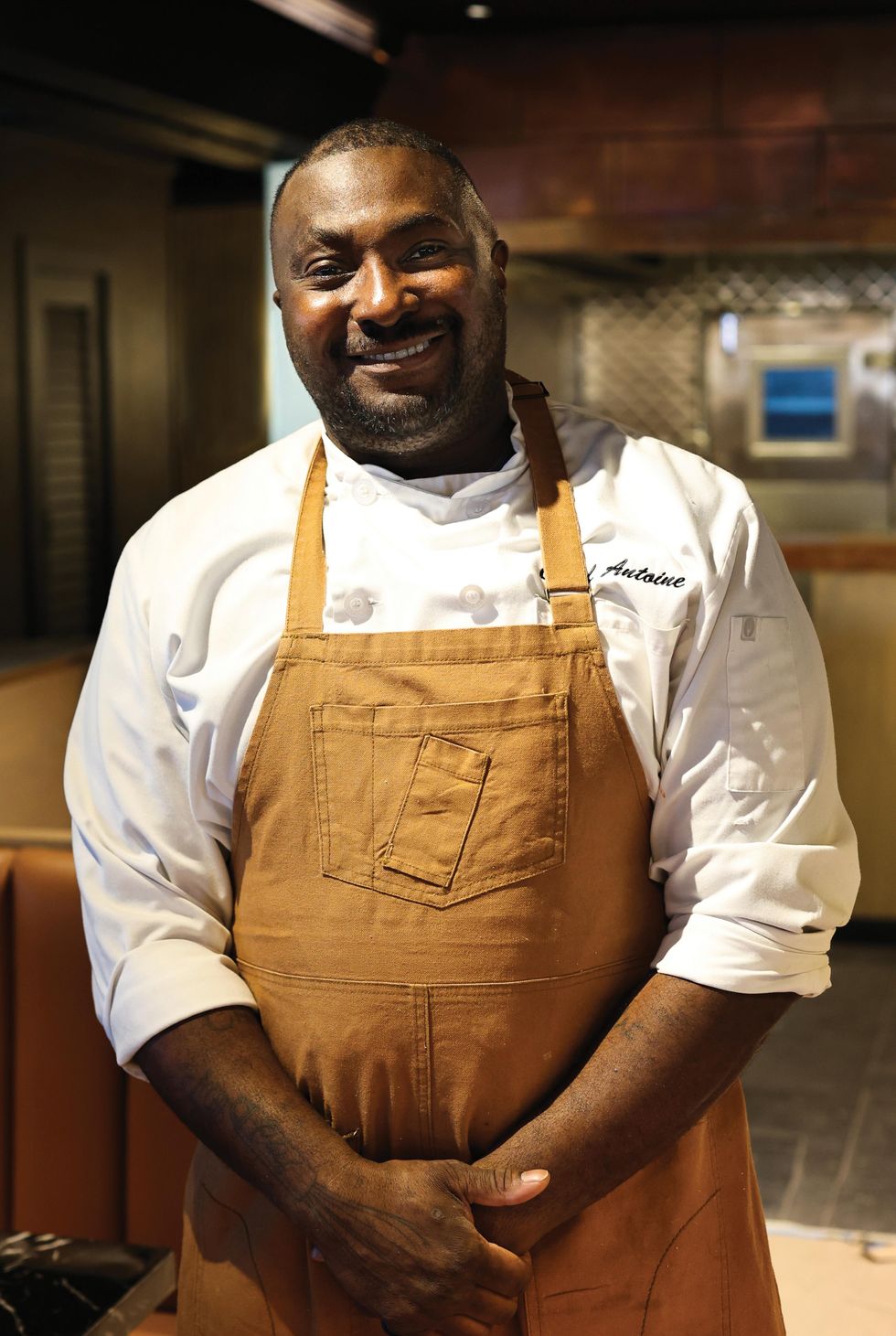 Chef Ware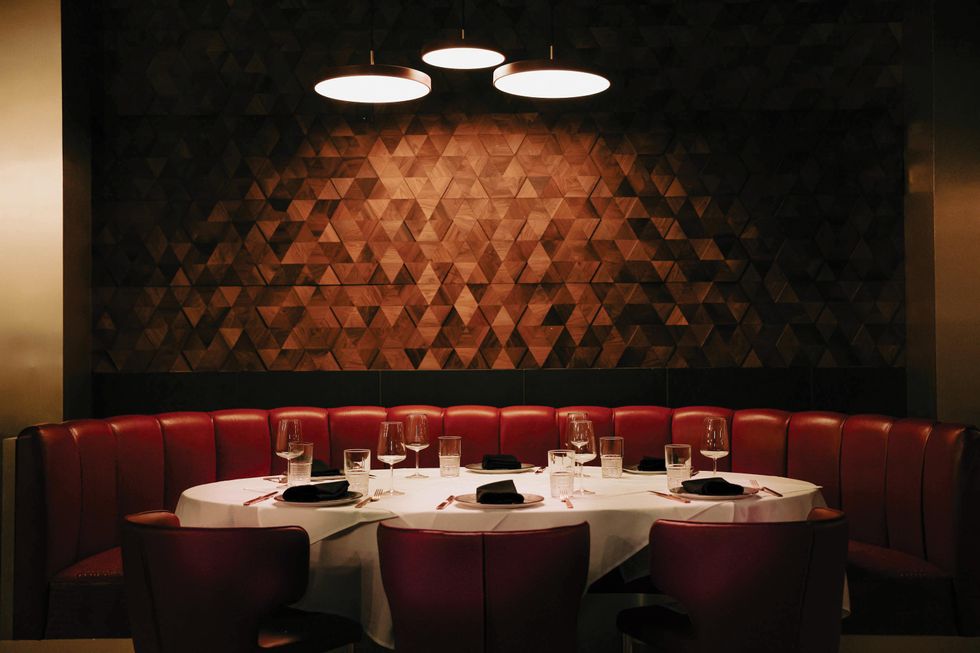 The red leather and marble dining room at Rare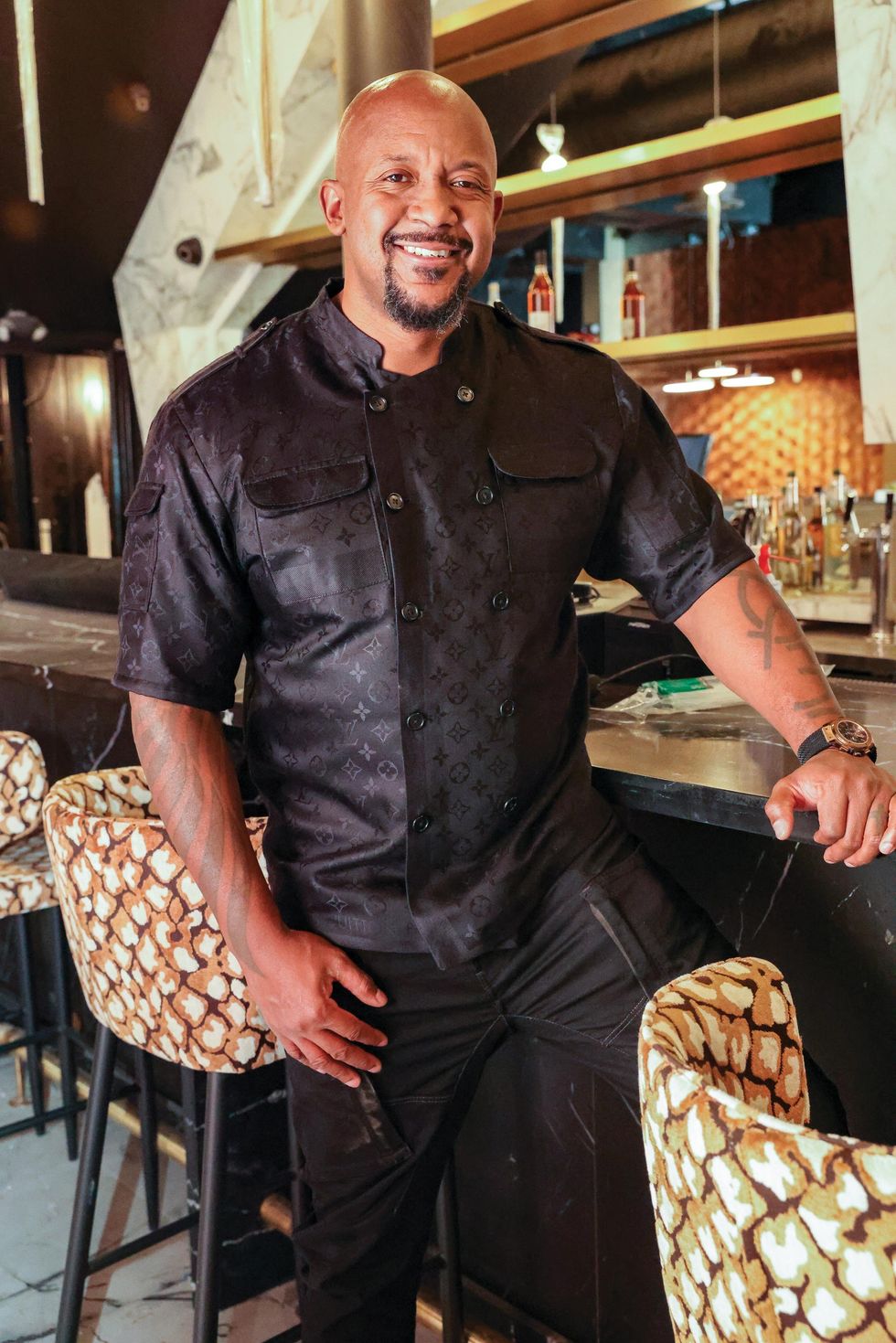 Chef Bowie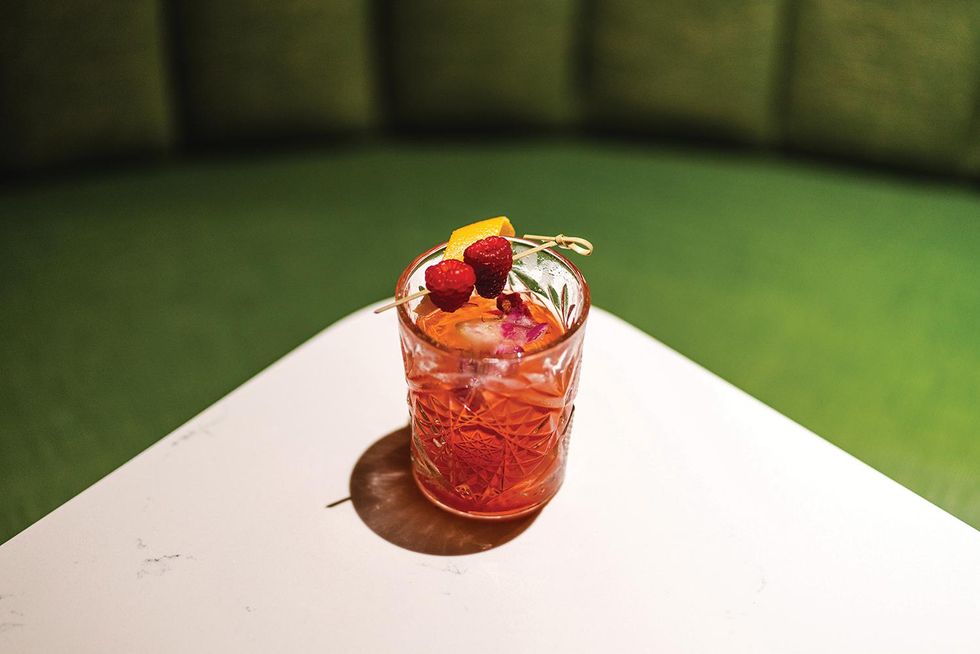 Desperado at The Warwick
The winning instincts of the chef — whose partners at Rare include rapper-entrepreneur Akon and Texans football star Andre Johnson — are, of course, most obvious in the menu. Steakhouse staples are updated with clever twists, such as the artichoke dip, Caesar salad and Oysters Rockefeller, all with collard greens rather than spinach.
Among the other starters, fried calamari gets a "crispy Cajun" spin, and fried okra comes with garlicky house-made ranch. The New Orleans-style barbecue shrimp conveniently comes atop a toasted baguette, soaking up all the buttery goodness, to keep you from having to sop up the baking sauce in genteel company. (Interestingly, despite the Deep South focus, the raw oysters at Rare are sourced Back East, as the daintier Yankee versions are sweeter/brinier and perhaps a bit classier for slurping.)
The fusion in the main courses is more subtle but no less delicious. If you don't get a steak — your $175 tomahawk can come blackened or jerk-seasoned, if you wish — try the seabass; it arrives, a bit implausibly but quite successfully, with fluffy mashed sweet potatoes. The dessert menu is sparse but includes both deep-fried bread pudding and warm lemon pudding cake, so, really, enough said.
Similarly, the new Warwick, whose name is an homage to the grand old-Houston hotel now home to the ZaZa in the Museum District, touts reimagined, Southern-tinged dishes by Exec Chef Antoine Ware — served up in a slickly a renovated space on Westheimer, just off Fountain View, that was formerly a Houston's. Think cozy mid-century chic, with pretty women in pearls poured into snug circular banquettes of pale green velvet, Carrara marble table tops gently reflecting moody low light. A lounge-y adjacent barroom is meant to transition to a proper nightspot as the evening evolves.
Collards make an appearance in an oyster app here, too — charbroiled with cheese and garlic butter — and a nod to bold Caribbean jerk flavors turns up in the wings starter. And, with Ware's roots running to Louisiana, where he worked with the Brennan family in New Orleans, clear NOLA influences abound; the most obvious (and wonderful) example is the Snapper Orleans, which is blackened fish and lump crab atop andouille-studded "jambalaya risotto." Caramel bread pudding à la mode for dessert.
Food