Put Your Best Face Forward at this Rice Village Power 'Haus'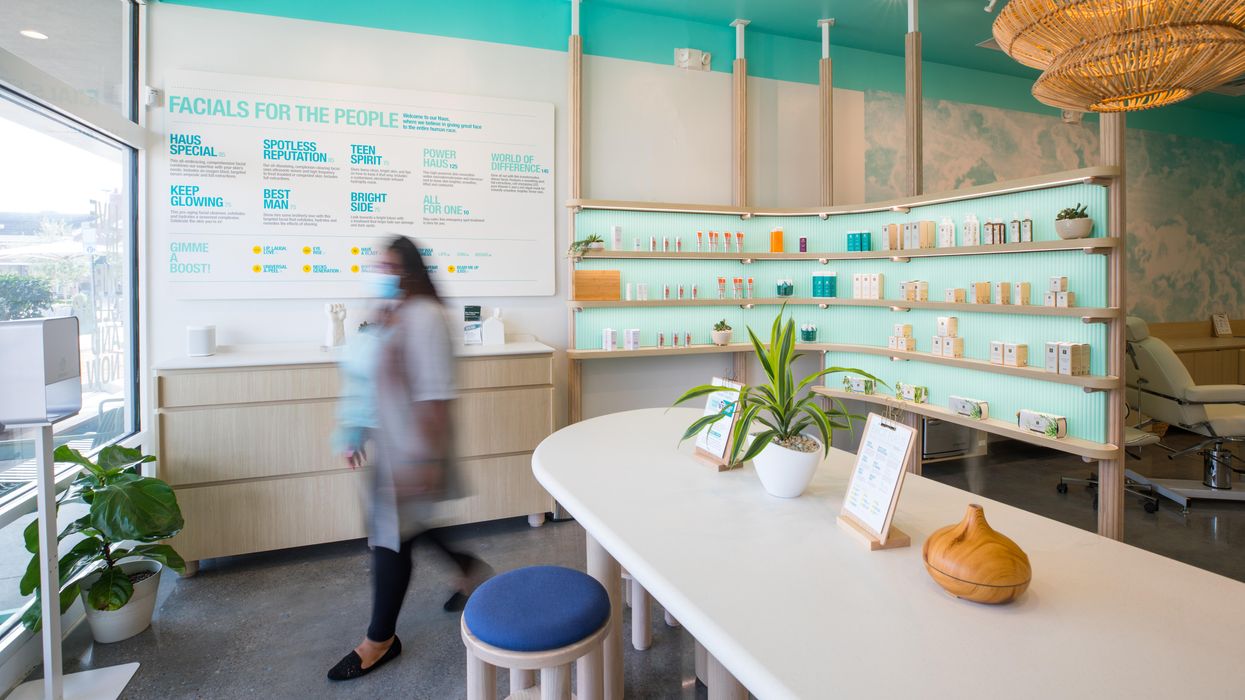 THERE ARE APPS that book mani-pedis on-demand. DryBar capitalized on a trend and turned it into a movement with hundreds of copycats nationwide. Chain massage places are a dime a dozen. But few places exist that offer customized, spa-quality skincare for busy gals (and guys) on the go — until now.
---
Face Haus, the Los Angeles-born open-concept facial bar, bowed in Rice Village in June 2020. Unfortunate timing for a literal in-your-face grand opening, but the no-nonsense biz persisted through the pandemic and is now poised for an exciting expansion.
Offering $95 "facials for the people," Face Haus eliminates cost concerns and inefficiencies to cater to people wanting the freedom and permission to schedule routine skincare — expect exfoliation, microdermabrasion, peels, masks, and even emergency "spot treatment" for blemishes. Bundles and memberships can make monthly treatments even more affordable.
A new offering for summer is the Reset, a series of three facials created in collaboration with renowned dermatologist Elsa Jungman. With cupping, gua sha and tons of hydrating oils, the rhythmic and relaxing experience is increasingly customized: The second and third treatments are personalized based on the results of the client's microbiome test, and offers guidelines of the best ingredients to incorporate into skincare and lifestyle to support healthy skin.
It's worth noting that music is more "Two Princes" and "Don't' Speak" and less Zen instrumental — but it makes it even easier to squeeze one in on a lunch break, since you're more likely to leave feeling lively than sleepy.
While there are three Texas locations of Face Haus listed on the website, that number is about to quadruple — or more! — thanks to the company's new partnership with Target. Face Haus just opened five outposts inside Dallas-area stores, and several Houston ones will open soon. Shoppers can pop by for 15- or 30-minute treatments ranging from a $50 microdermabrasion or LED treatment (reduce inflammation, kill bacteria and promote collagen production) to a quick consultation that costs $15 (but comes with a $15 credit to spend on skincare products).
Style