Cheers to the Alley! Resto Offers Cool Cocktail and, Um, Spam to Honor Theater's 75th Anny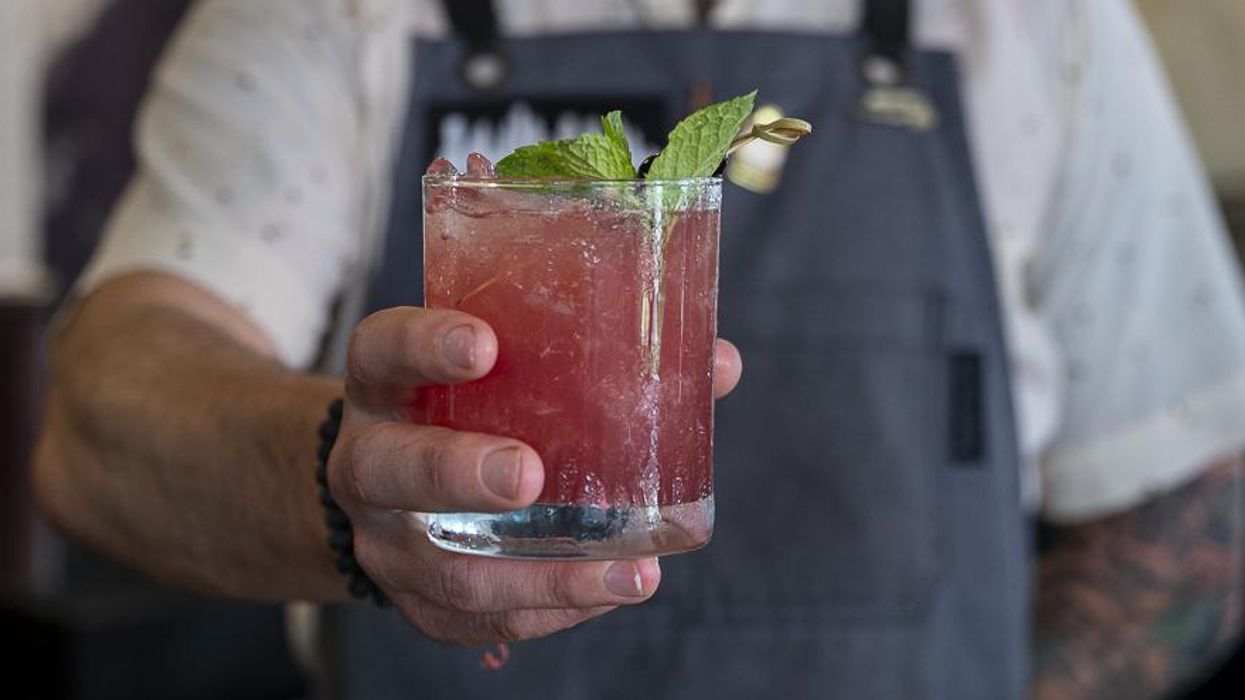 HOUSTON'S BELOVED ALLEY Theatre, marking its 75th anniversary this fall, is soon to restart live performances after an 18-month Covid shutdown, and one local eatery is helping to celebrate with some fun menu items.
---
Upper Kirby's pubby, comfort-food-savvy and Greek-influenced Eighteen36 is offering The Alley Cobbler cocktail — Amaro Montenegro, house-made blueberry syrup and lemon juice, served over crushed ice — throughout September. And 10 percent of sales for the drink will be donated to the historic theater company.
Sales of some of the restaurant's food items will also benefit the Alley. Those include the Turkey Burger Bowl and, at brunch, the Greens, Eggs & Spam plate, which finds grilled Spam, arugula and a fried egg atop challah toast.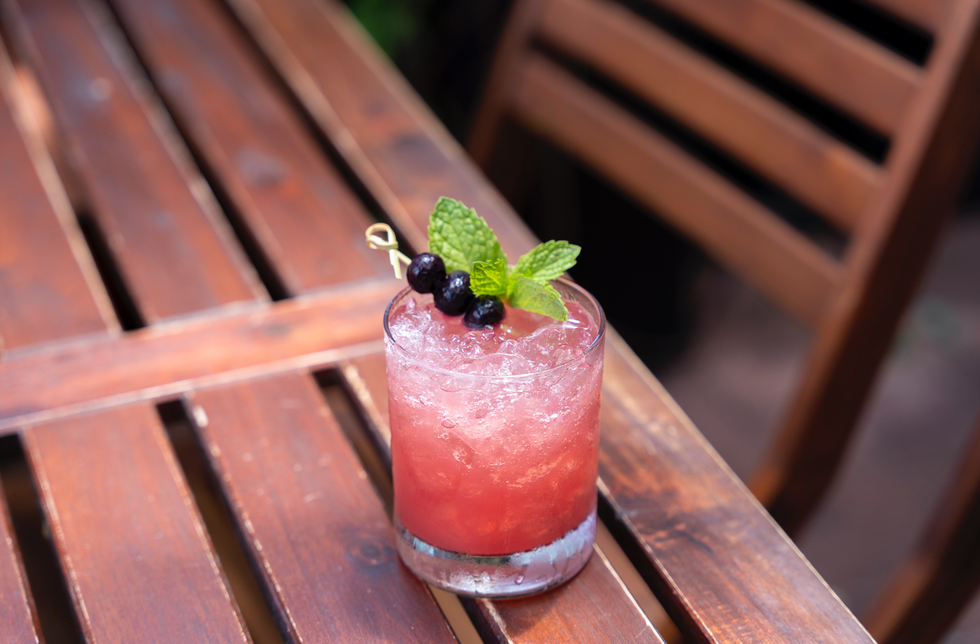 The benefit cocktail has Amaro Montenegro, house-made blueberry syrup and lemon juice.
Per its website, Eighteen36 was "created out of the want to pay homage" to Houston and to give back to the community. It highlights beers from local breweries and artisan cocktails and features murals by local artists on its walls. Signature dishes include the Kitchen Sink Fries, which allow guests to choose toppings for French fries like chicken, beef, queso, pico de gallo, onions, tomatoes, avocado, sour cream and jalapenos.
Tickets are on sale now for the Alley's fall shows, including the Pulitzer-winning Sweat by Lynn Nottage, which premieres Oct. 1.
Food