Stages Jumpstarts 45th Season by Bringing Back What May Be its Most Popular Show Ever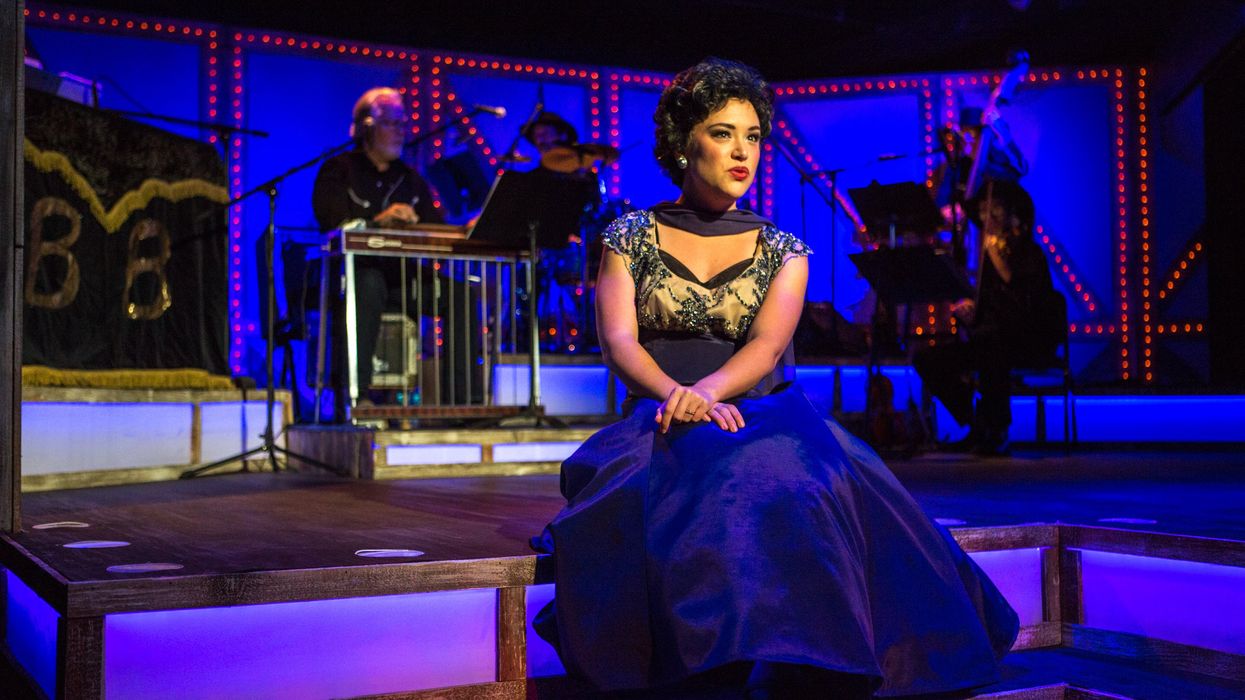 TO KICK OFF its 45th season, Stages has brought back a crowd favorite. Last night marked opening night for the eighth run of Always . . . Patsy Cline, one of its most popular biographical cabaret-styled shows.
---
Woodlands native Kelley Peters reprises the role of the pioneering country singer Patsy Cline, a rowdy, honky tonkangel born in 1932 who smashed stereotypes and always wore her heart on her sleeve, whether she was rockin' a fringed cowgirl outfit or a sequined cocktail dress. As the first woman to be inducted into the Country Music Hall of Fame, Cline blazed a trail for countless women in country music and inspired singersacross genres, including Loretta Lynn, K.D. Lang, jazz singer Dianne Schuur, Cyndi Lauper and Margo Price.
When it comes to delivering a song, Peters herself is no slouch. She performs with such Texas-based bands as the Kelley Peters Trio, Danny Ray and the Atlantic Street Band, and the Richard Brown Orchestra. Throughout the show, she sings 27 of Cline's classic, emotionally wrought songs, including "Walking After Midnight," "I Fall to Pieces," and "Crazy" — composed in 1961 by the inimitable Willie Nelson while he was living in Houston. (Apparently, Cline did not dig Nelson's version of the tune, and drastically rehauled it to make it her own.)
Written by Stages' Founding Artistic Director Ted Swindley and directed by current Artistic Director Kenn McLaughlin in his final season, Always . . . Patsy Cline recounts the real-life friendship between Cline and Texan Louise Seger, who met Cline at a show in Houston in 1961; the two connected and kept in touch through letters until the singers' tragic death in a plane crash in 1963. Seger is played for the first time by veteran Stages performer Holland Vavra, a veteran of 27 Stages productions and the Miss Texas pageant.
Always . . . Patsy Cline premiered at Stages 35 years ago and has since gone on to enjoy international acclaim. (It is one of only two approved and licensed by the family of Patsy Cline.) "Patsy belongs at Stages," said McLaughlin in a press statement. "It started here, our audiences ask for it day after day, and the pure theatrical joy and exuberance that radiate from this play are such an important part of Stages' history and identity."
Always . . . Patsy Cline runs through Oct. 29.
Related Articles Around the Web
Art + Entertainment