NASA Celebrates Apollo 13 Anny with Out-of-the-World Programing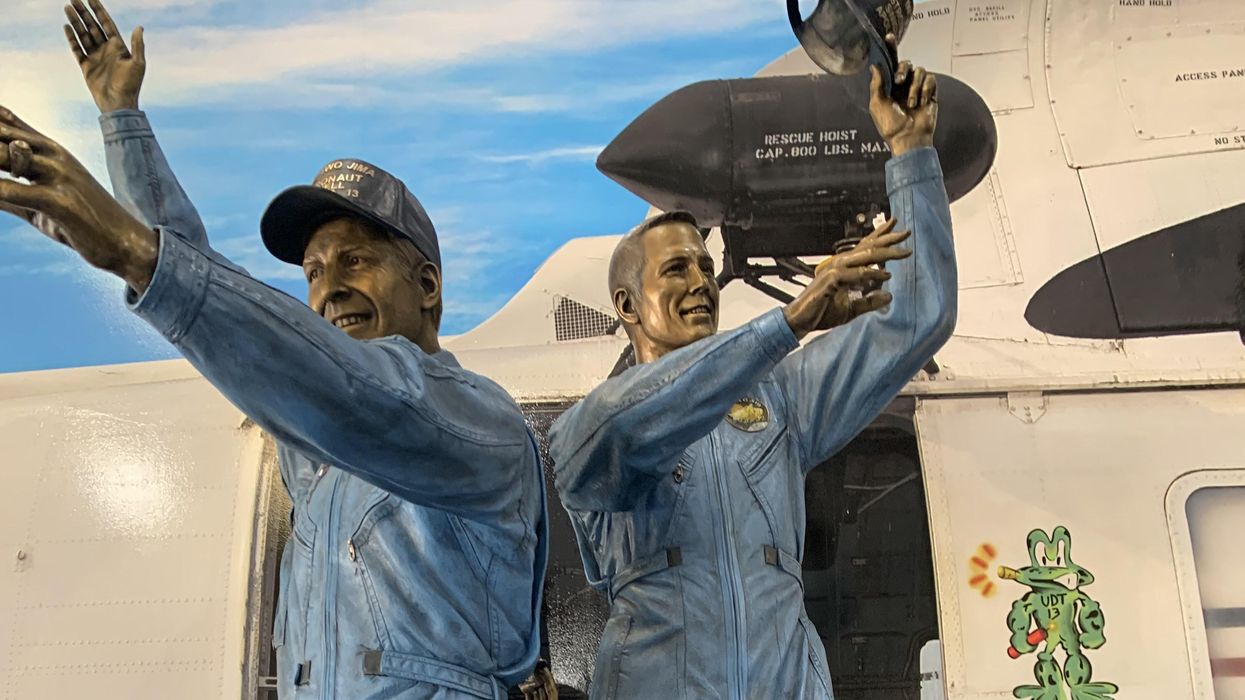 SOME 51 YEARS ago, the Apollo 13 crew splashed down safely back on Earth after their famously harrowing mission to the Moon and back. Space Center Houston is celebrating that anniversary this year later this week with a day packed full of cool "splashdown day" programming. This Saturday, April 17, Space Center Houston will be hosting two livestreamed panel discussions with current NASA experts as well as Apollo-era legends.
---
The first panel, a discussion with Fred Haise and Jim Lovell, who were both on the Apollo 13 crew — as well as former NASA flight directors Gerry Griffin, Gene Kranz, and Milton Windler —will be streamed from 12pm to 12:45pm and will include the outer space aficionados discussing the unique experiences and lessons learned during the Apollo 13 mission. A second panel will be held from 1pm to 1:45pm and will discuss how the Apollo era, and the lessons learned from it, is paving the way for future missions to the moon.
The Apollo 13 mission to the moon is among the most storied of all NASA's journeys into space, owing partly to interest stirred by the 1995 Tom Hanks film Apollo 13, based on a Lovell's memoir of the dangerous event. An explosion damaged the electrical power and oxygen supply onboard the spacecraft, sending the mission into a fight for survival as the crew worked with NASA to find an uncharted way home safely.
Apollo 13 was the fifth crewed mission to the Moon and was intended, before the crisis required the plans to be aborted, to be the third mission to land on the Moon. The first mission landing humans on the Moon was Apollo 11 a year prior in 1969.
In commemoration of the Apollo 13 mission, Space Center Houston recently installed a one-of-a-kind Apollo 13 sculpture — a seven-foot bronze statue by George and Mark Lundeen and Joey Bainer depicting the safe return of Apollo 13 astronauts Jim Lovell, Jack Swigert and Fred Haise — that will serve to enhance the NASA Tram Tour experience.
And now through May 2, local NASA and Apollo 13 fans can check out the center's new spring exhibition, titled "Apollo: When We Went to the Moon," that looks at the legacy of the Apollo era through the lens of the engineers and astronauts who actually lived the experience. The exhibition, co-produced by U.S. Space & Rocket Center and Flying Fish, explores all of the triumphs of human space exploration and the heated space race.
People + Places