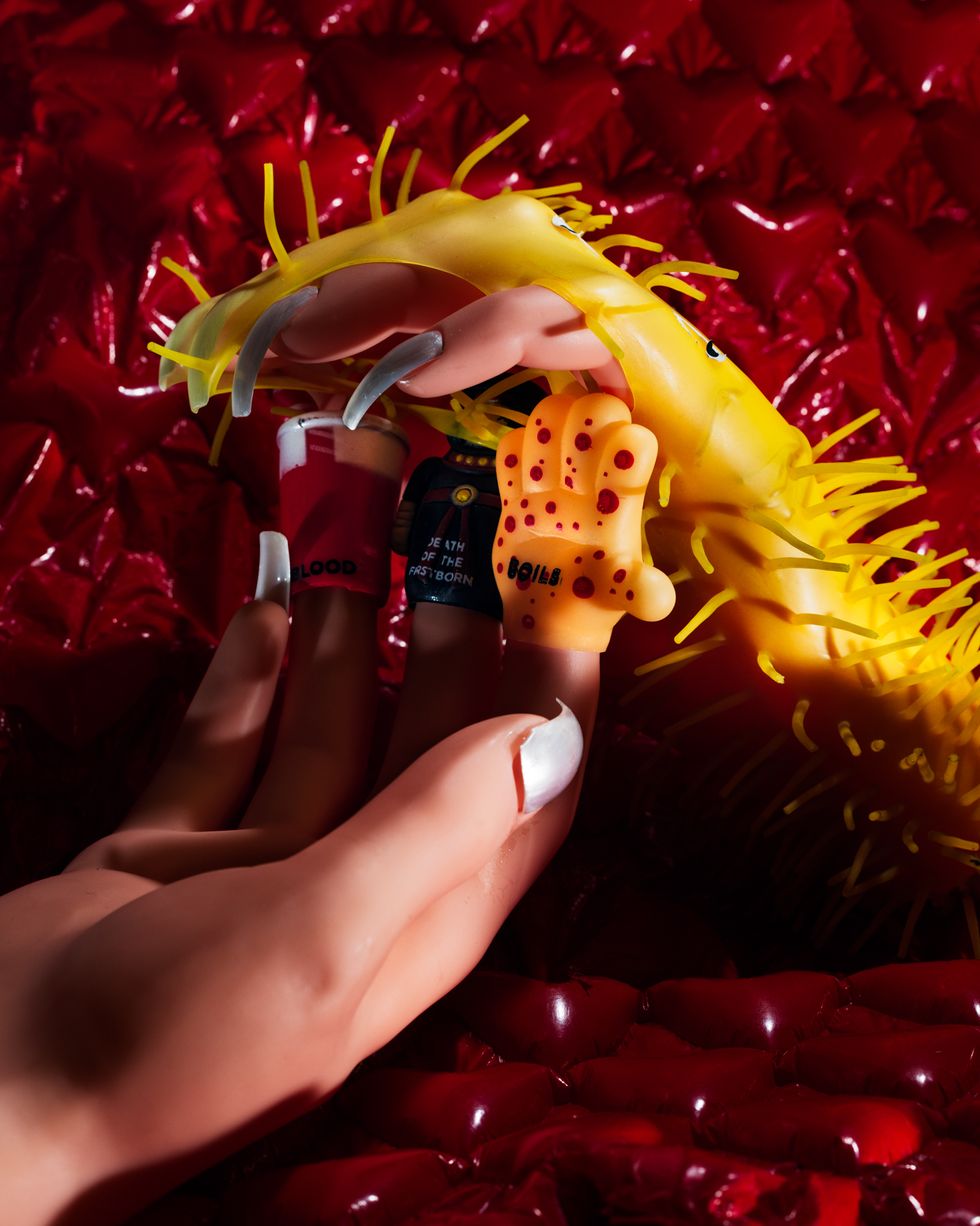 Artist and menswear designer Preston Douglas, 24, has a message for Houston art collectors: "There is better art happening in your backyard than in Basel," he says, referring to Art Basel, the mother of all international art fairs.
---
Preston, who prefers to be called by his first name, is backing up that statement with Midas Touch (March 30, 6-10pm, and Saturdays, 1-5pm, through May 4). It's an ambitious, cross-generational, and completely independently produced show of 22 Houston artists, including such luminaries as Mark Flood, Dana Frankfort, and Paul Kremer, as well as several much younger artists, many without gallery representation, inside a cavernous, vacant jewelry store located at 6705 Capitol Street. It's exactly the kind of show Preston wished the big museums would mount. "The artists I look up to are always engaging with the next generation," says Preston regarding the range of work and ages on display. "I never want to lose sight of that."
"Good art isn't ageist," says Frankfort, whose former student Grace Deal is included in Midas Touch. "I'm pleased that my work is considered relevant by a young generation of artists just getting out of school. To have Preston come along and take my work and hang it with new young voices re-contextualizes that which we already know. It makes it fresh again."
One of the youngest artists in the show, 19-year-old Sepp Lemberger, describes himself as "a social sculptor" who produces parties, concerts, and fashion shows where the participants embody his "no boundaries" attitude to making art. "I find it fascinating how humans interact with physical space," explains Lemberger, who describes the installation he's planning for Midas Touchas "my reflection on an interaction within the space."
Both Lemberger and Preston moonlight as studio assistants to Flood who, in addition to being an internationally celebrated artist, is one of the biggest local collectors of Houston art. Midas Touch includes several pieces from Flood's personal collection, reaffirming Preston's thesis that one need not travel to Miami or New York to discover and buy great, affordable art. "The price tag doesn't necessarily make it a good piece of art," says Preston.
Other artists in Midas touch include Kremer's talented son Max, who enjoyed a well-received first showing at Blank Check Gallery in February. Debra Barrera, one of the youngest artists in Moody Gallery's stable, and Civic TV Laboratory co-founder Terry Suprean will show alongside Hank Bond, a gardener at the Museum of Fine Arts, Houston, who will create his first gallery installation for Midas Touch, and Tyler Swanner, who teamed up with Preston last August for the exhibit A Little Pill, which confronted the crisis of opiate addiction. A complete list of the artists in Midas Touch can be found at prestondouglas.us/midas-touch.
"I don't care if you're 18 or if you're 85, I look at the work that's in front of me," says Preston, who is justifiably proud to be sharing the work of so many incredible artists. "To me, having that balance, and having it all together in one space makes it even more interesting."
AT TOP: "Party City Plague" by Evelyn Pustka
Art+Culture