Booming Burbs! Houses in These Three Suburbs Are the Houston Metro's Hottest Commodities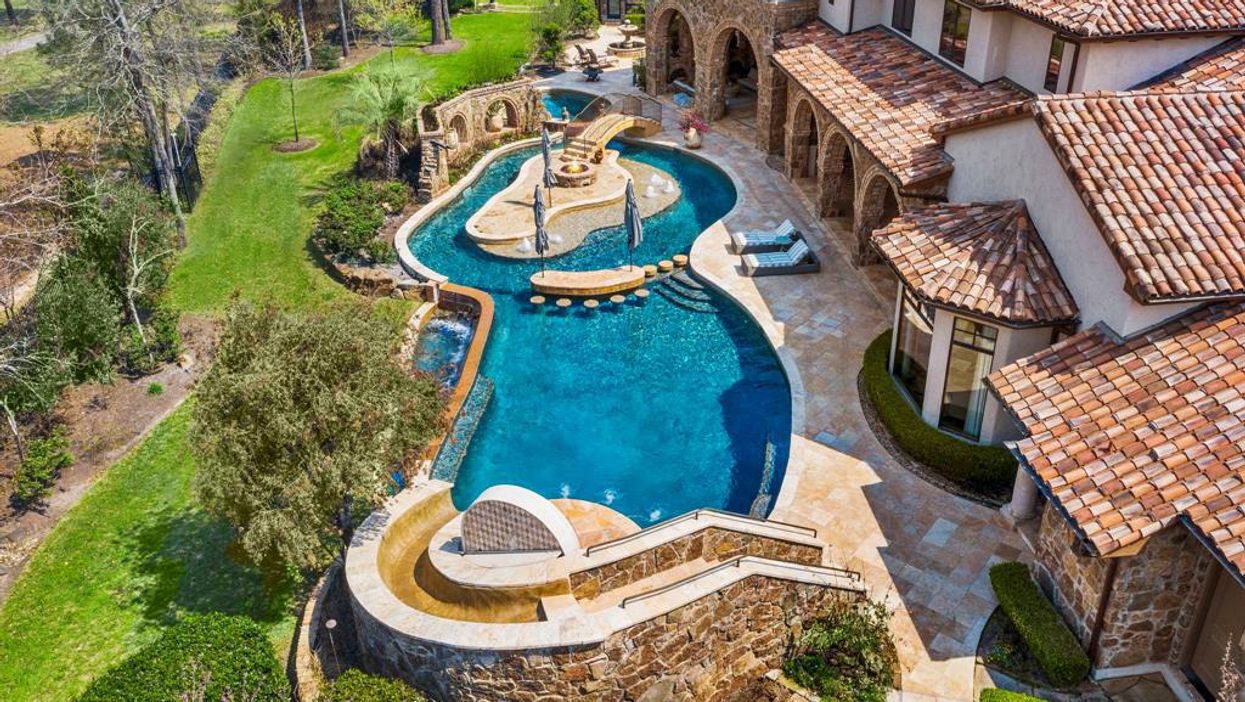 Beautiful suburban homes have never been more popular among home buyers, many of whom don't feel as wedded to the inner-city as they did before Covid. The Houston area's top realtors tell us these three 'burbs are especially sought-after right now.
---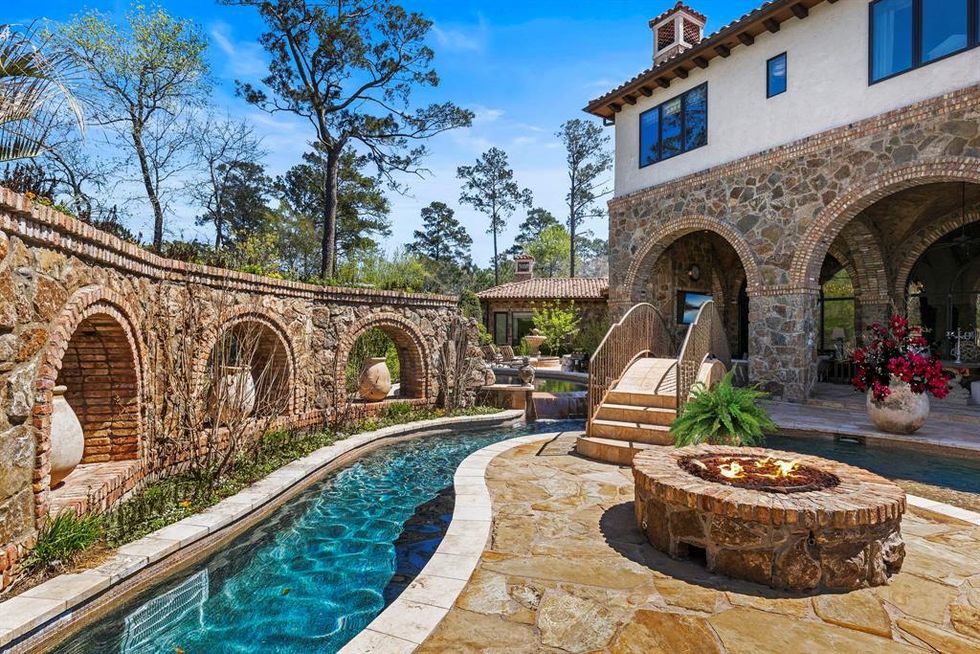 A lazy river meanders through the backyard of 99 West Grand Regency in The Woodlands, listed for $7.5 mil and placed under contract after just four weeks.
THE WOODLANDS Taking into account factors such as family-friendliness, community amenities, crime and safety ratings, school and job options, and cost of living, Niche.com annually ranks the "best places to live" in the United States. For years, The Woodlands has appeared on this list — and in 2021, it grabbed the top spot.
The master-planned community, largely considered the best of its kind in the nation, offers a unique focus on an outdoor lifestyle — hike and bike trails, lakeside living — which is something that millennials in particular are seeking when purchasing a home.
The numbers prove just how desirable The Woodlands is: The average price of a single-family home sold in January through April of this year is just shy of $600,000, which is up by 25 percent compared to the same timeframe last year. The number of transactions shot up by nearly 60 percent — nearly twice as many homes closed this April as compared to April 2020 — and most homes these days take just a month to sell.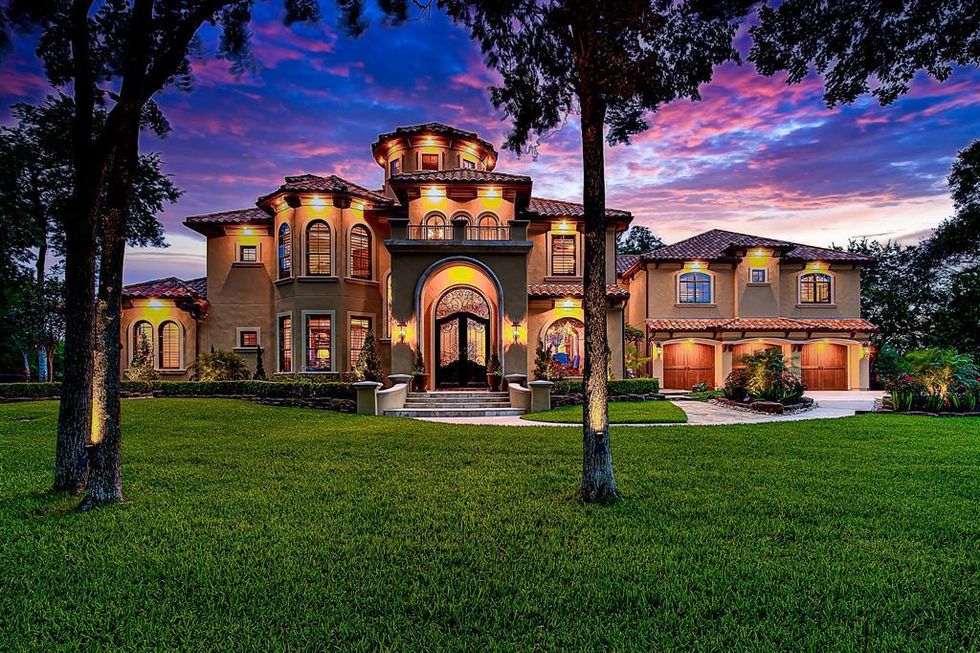 A $2.5 mil Italian-inspired estate at 3035 Ginter Lane is situated on 2.4 acres.
KATY Go West! It's a popular sentiment among homebuyers these days, as Katy's housing market is hotter than ever.
The sprawling suburb is broken down into four market areas, two north and two south of I-10. All four boast an inventory of one month or less; that means if homes continued to sell at the current pace, and no new homes came on the market, everything would be sold in less than 30 days. The time an individual home sits on the market is, averaged across the four areas, just under 30 days — down by 53 percent year-to-date compared to the same timeframe in 2020. (Homes in Katy North are flying off the market after just two-and-a-half weeks!)
In Katy's priciest pocket — a market area dubbed Katy Southwest that sits just outside the Grand Parkway and includes the neighborhoods near the popular La Centerra center — homes this year are, on average, selling for $431,000, which is 16 percent more compared to the same months of 2020.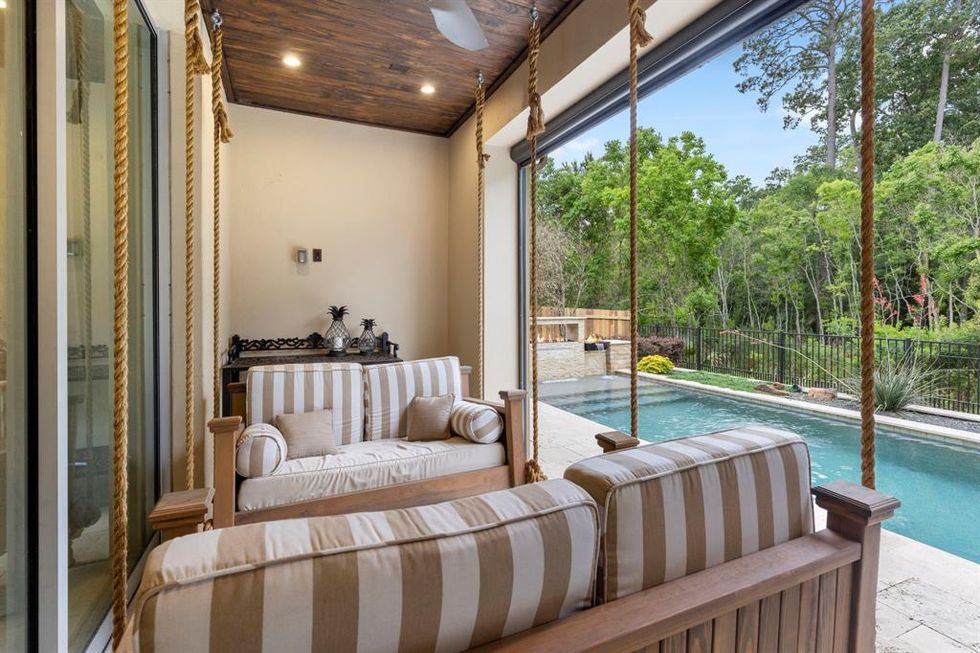 This million-dollar listing at 6102 Majestic Pines has a screened-in porch overlooking a backyard paradise.
KINGWOOD For the last couple of years, developers have been eyeing the northeast side of Houston, particularly in the areas surrounding Lake Houston, for new opportunities — and, bolstered by the Covid effect, the housing market is beginning to reflect that investment. "Location is the new wild card," says Julia Wang with NextGen Real Estate. "If your commute is non-existent, or limited to just a few days a week, you now have the luxury of living wherever you want."
Kingwood, which, like Katy, is divided into four sub-areas, is a hot market, per HAR. Prices for single-family homes sold in either the Kingwood East or Kingwood West pockets in April 2021 skyrocketed by about 30 percent compared to April 2020.
Across all four zones, more than 600 transactions were completed through April this year, a 29 percent increase over the same timeframe last year, and those homes took an average of 25 days to sell — as opposed to 57 like last year.
This summer, an impressive mansion hit the market, showing how far $5.5 mil can go in Kingwood. The house at 8 Deer Ridge Estates Blvd. sits on a four-acre hillside lot, said to be the highest point in the suburb, and boasts more than 17,000 square feet. There's an indoor half basketball court, seven fireplaces and seven custom chandeliers imported from Prague; outside, there's a waterfall pool, lighted tennis courts and sprawling grounds set with fruit trees.
Home + Real Estate