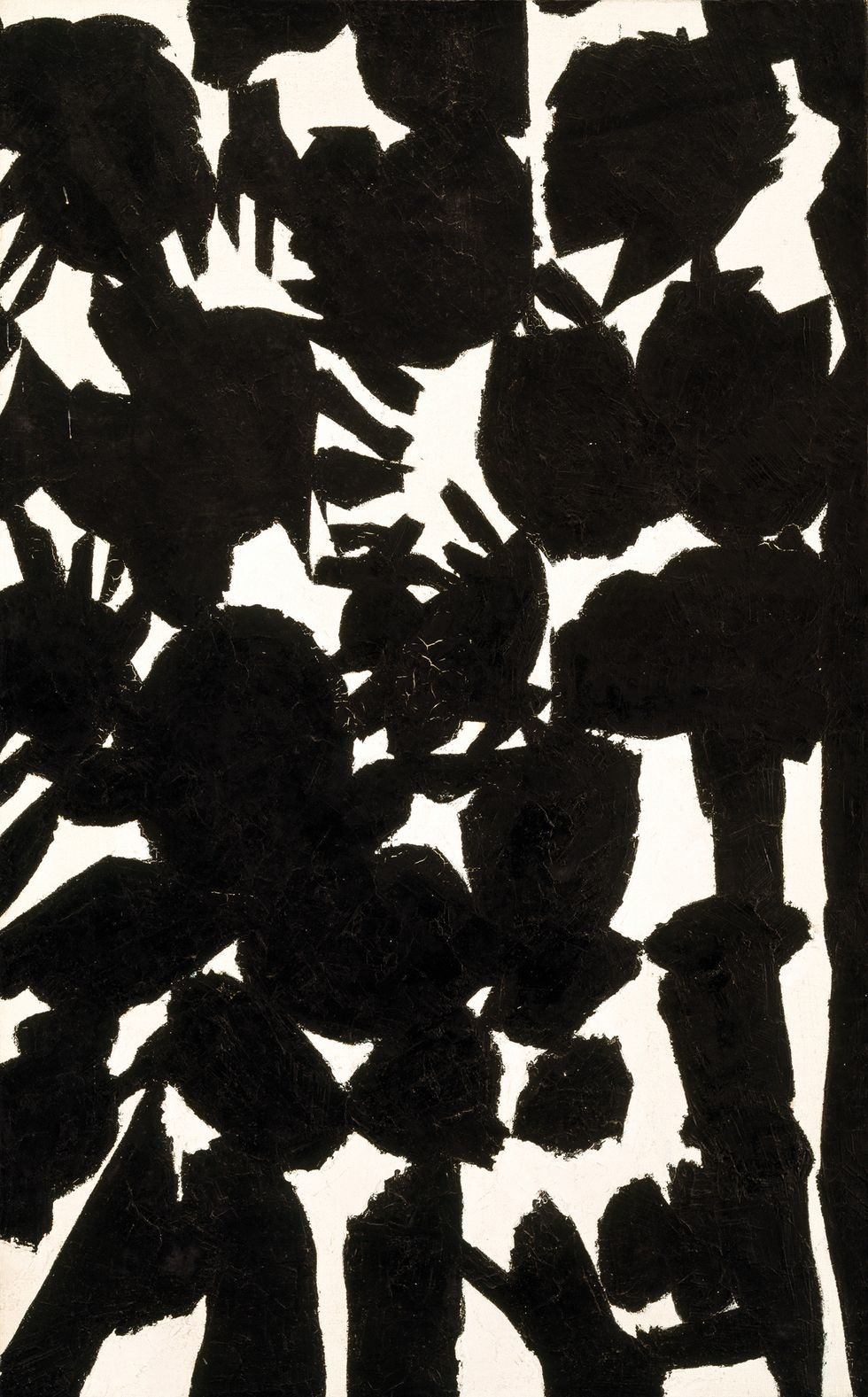 In the 1950s, creative minds would gather at an old seaport in Manhattan, a place known as the Coenties Slip. From this vantage point, they could see both the land and the ocean. For more than a decade, these artists worked to achieve new levels of abstraction, drawing upon the water for inspiration.
---
This summer, the Menil displays more than two dozen pieces by six artists who lived and worked at the Coenties Slip in a show aptly named Between Land and Sea, which runs through early August. Curated by the Menil's Michelle White, the paintings and multimedia works were pulled from the museum's own collection as well as private collections of prominent Houstonians.
The ways in which elements of the sea and the shore are incorporated into the pieces are at times obvious — as in a linen-and-silk piece titled "Seaweed" by Lenore Tawney — and at others, less so. Ellsworth Kelly's iridescent "Sculpture Model," made of cardboard, wire and wood, is mesmerizing.

"Rouleau Bleu" by Ellsworth Kelly and, above, an untitled piece by Jack Youngerman
Art+Culture