Can This New CityCentre Restaurant Succeed, Where So Many Others Have Failed? Spoiler Alert: Definitely.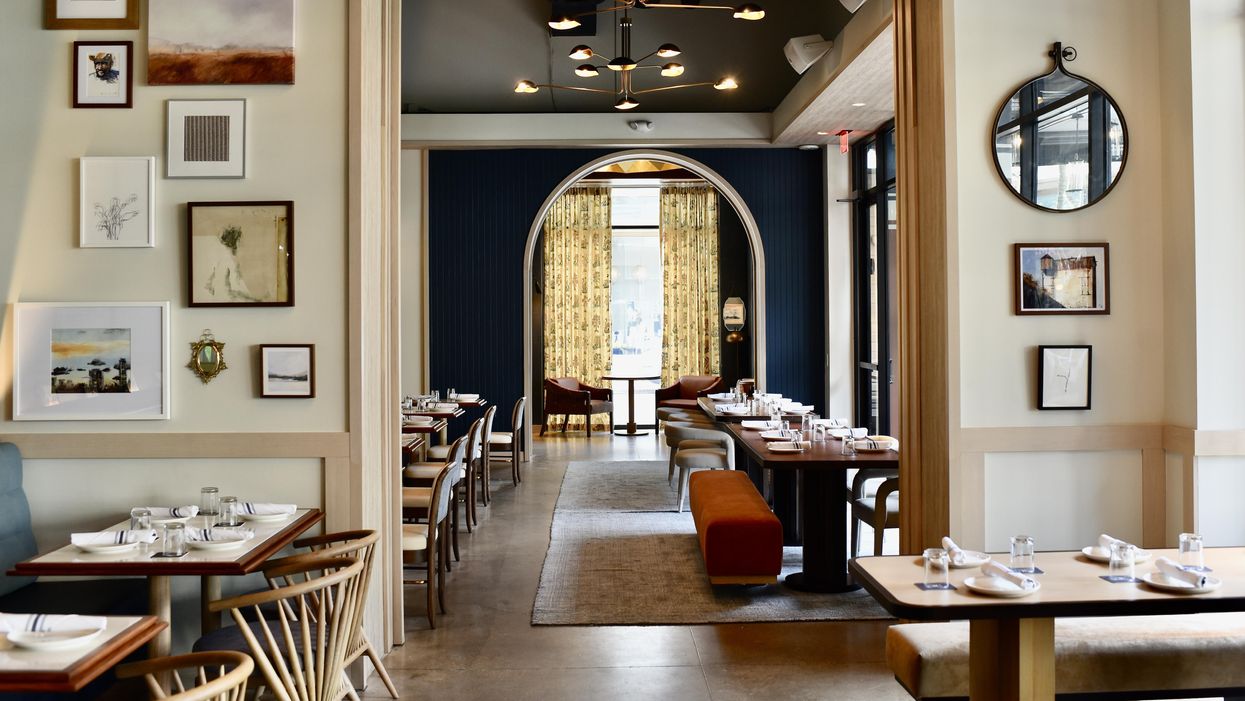 A SEEMINGLY PRIME corner of real estate in CityCentre, situated just behind the open green space and between longtime staples Bellagreen and Yardhouse, has housed a number of different restaurants over the years, the latest being International Smoke. But the newest concept to open its doors here will almost assuredly thrive.
---
A seasoned restauranteur, Aaron Lyons, and celebrated chef, Brandi Key, have opened Daily Gather under the Five 12 Restaurant Concepts brand, which also has Dish Society. The gravitas and name-recognition will take Daily Gather far, as will the approachable menu and laid-back but stylish vibe. It's arguably the first restaurant to understand the area's appeal for date nights and family outings alike, and a nicely outfitted patio overlooking the play area will serve both clienteles well.
Shareable starters and well rounded entrees — all utilizing ingredients from local and regional purveyors like 44 Farms and Ives Creek Organics — make up the hefty but not overwhelming lunch and dinner menus. Brunch brings giant crowd-pleasers — literally, as in the Ultimate Brunch Board, featuring scrambled eggs, bacon, sausage, French toast bites, fruit and more to serve a group. Key, who first became known for her pastas under the Clark Cooper umbrella, delivers in that department, too.
Gin Design Group was responsible for revamping the design of the space, which had taken on several personalities over the years. Daily Gather's inspo is the "dawn-till-dusk" spots like Soho House and The Hoxton, evidenced in the shapely plush banquettes and sultry color palette. There's a private dining area as well.
Keep an eye out for special events utilizing the refurbished Argentine food truck, which currently proffers cold-brew and pastries in the morning and cocktails and snacks for passers-by in the evenings.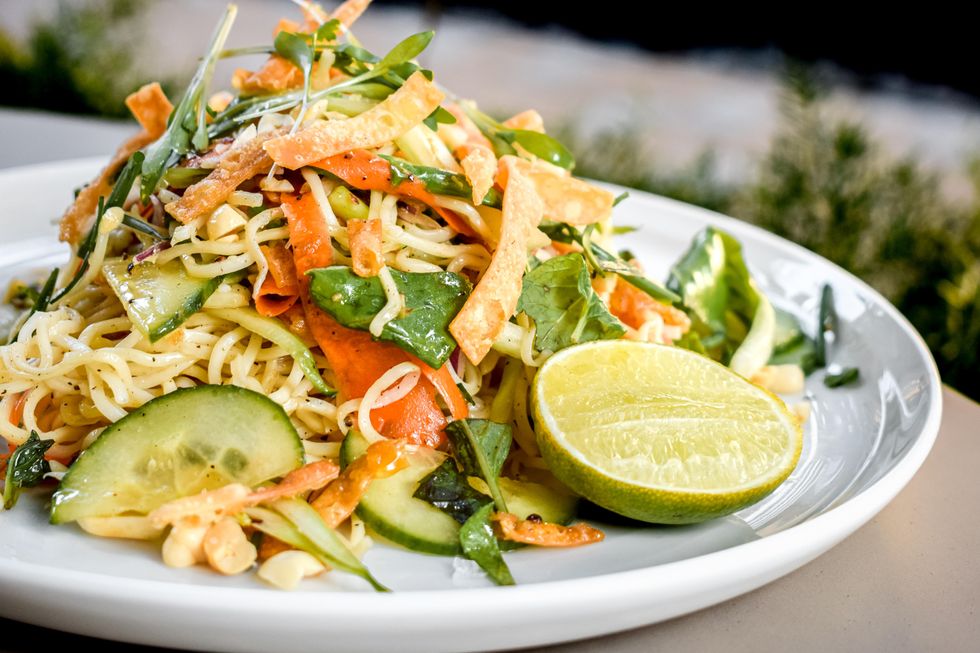 Crunchy noodle salad / photo by Sabrina Miskelly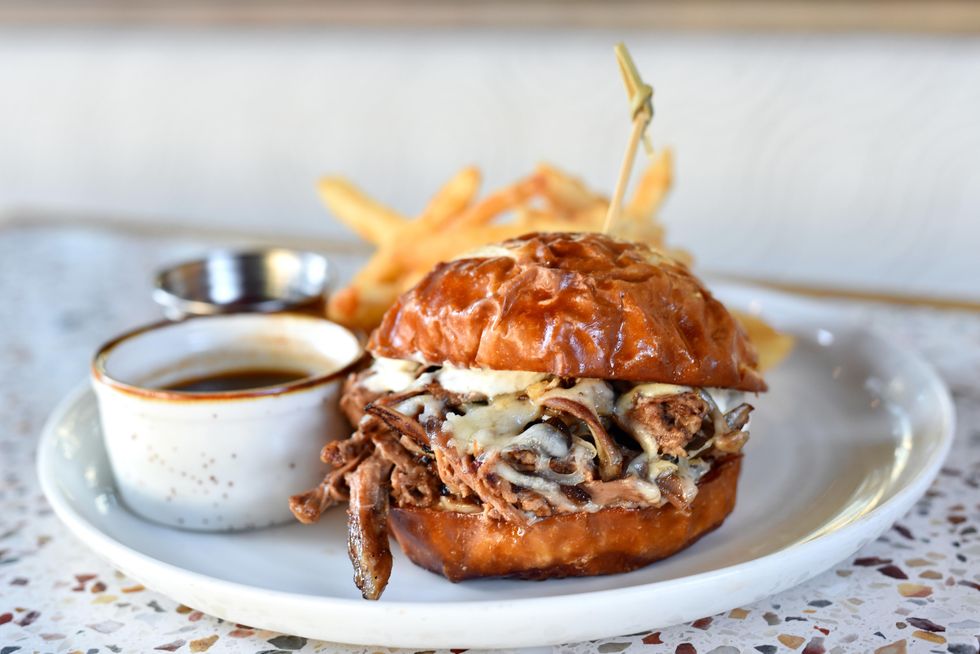 Brisket French dip / photo by Kimberly Park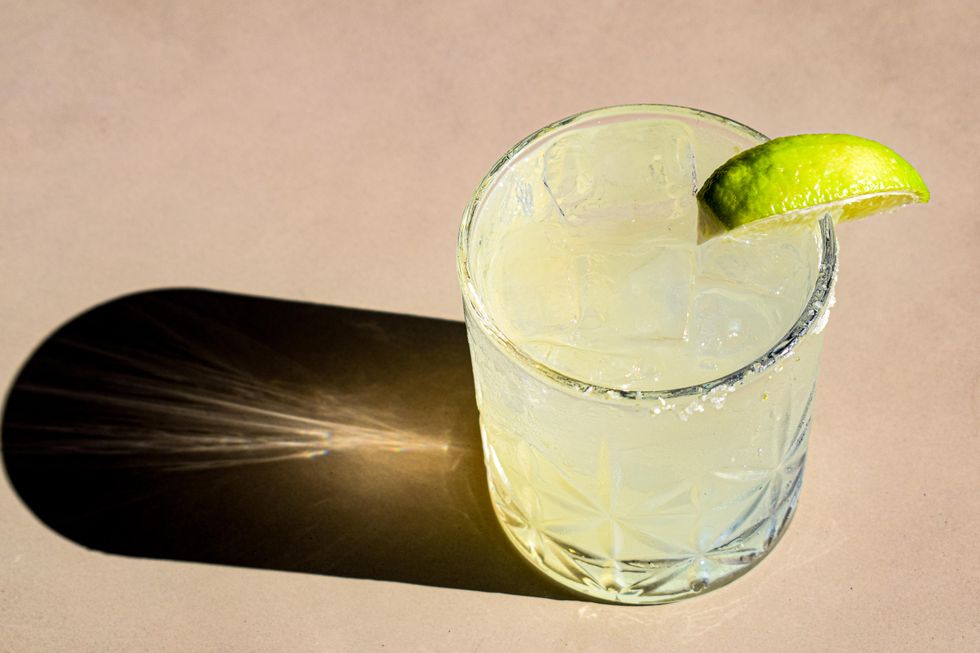 Spicy margarita / photo by Sabrina Miskelly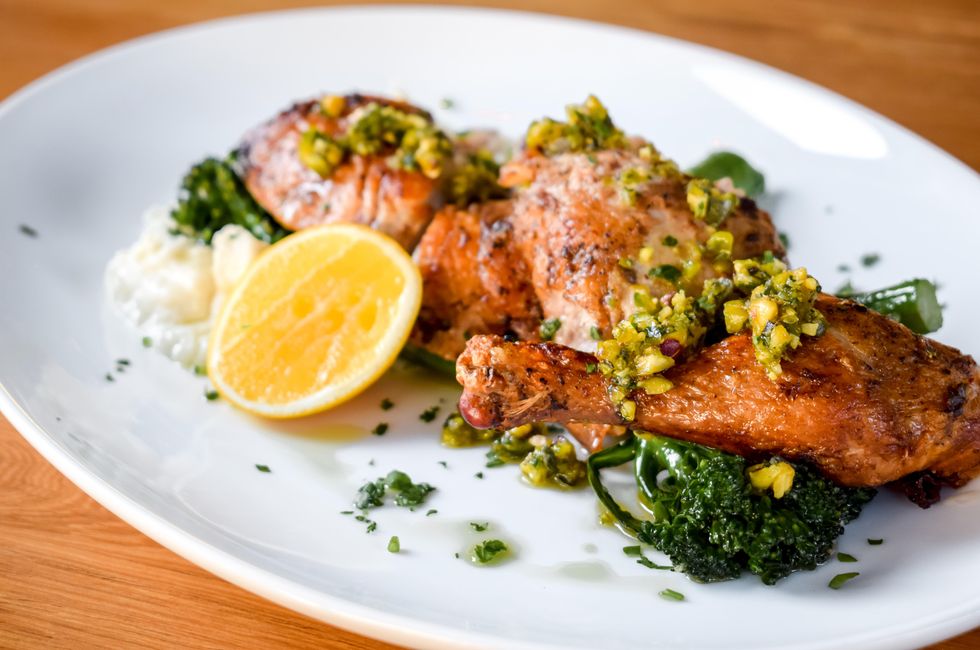 Rotisserie chicken / photo by Sabrina Miskelly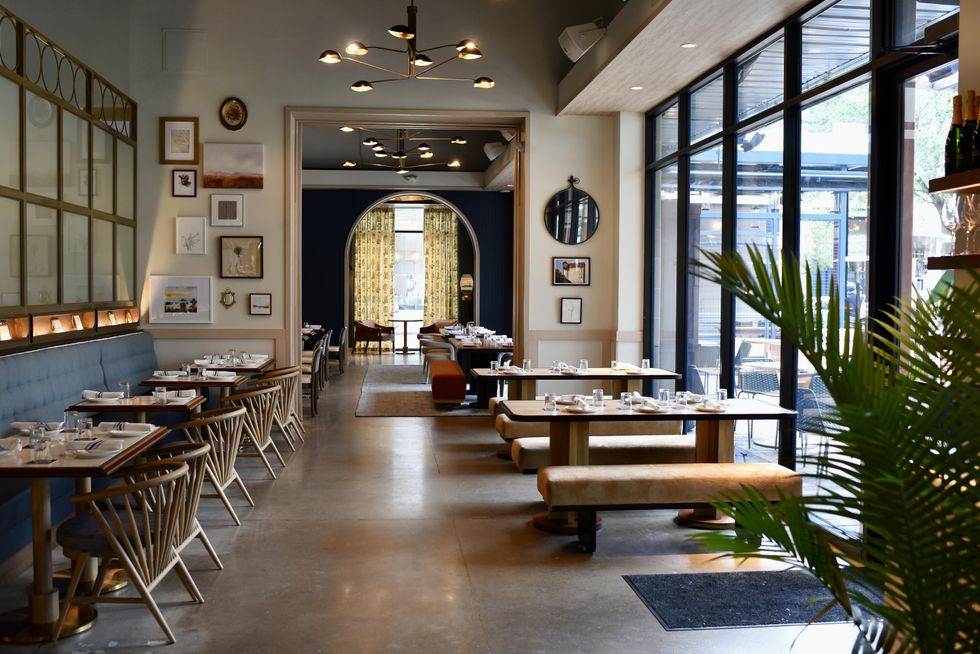 photo by Kimberly Park
Food