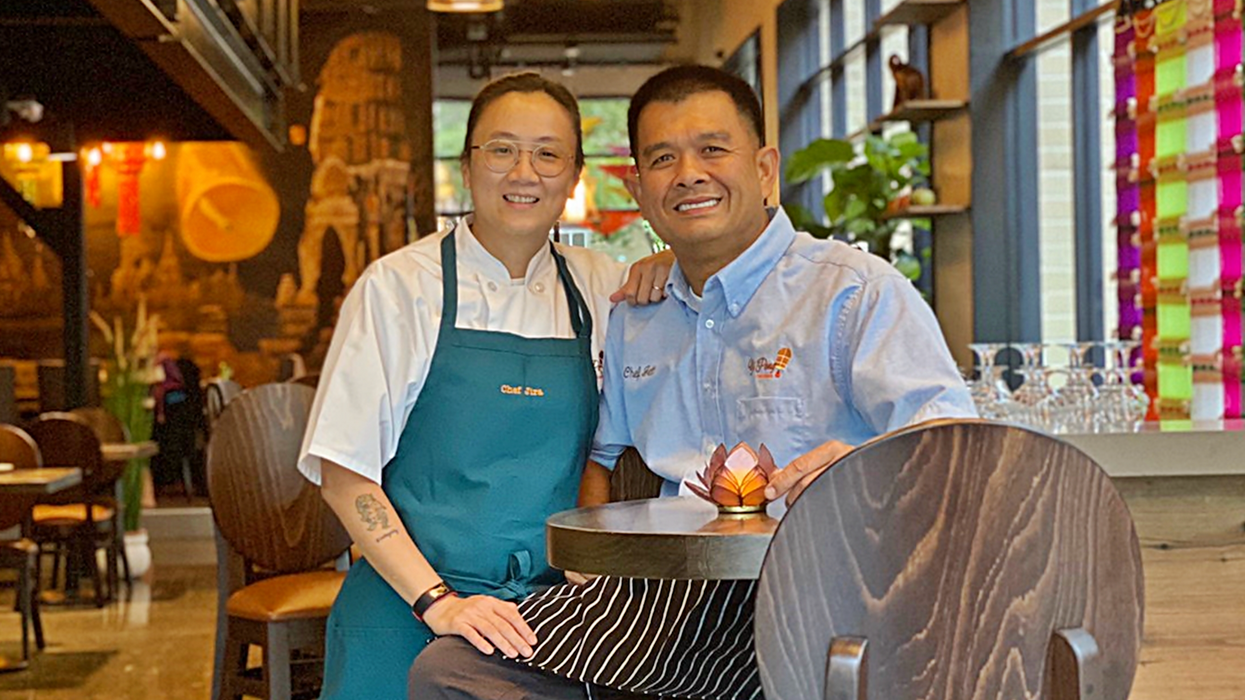 Finding Thai cuisine — good Thai cuisine — can be a challenge in Houston, but a new restaurant in CityCentre seeks to change all that. Named after the famous full moon lantern festival that takes place in the Northern Thai capital of Chiang Mai each year, Yi Peng Thai Dining distinguishes itself as destination led by not just one, but two Thai chefs: executive chef Junnajet "Jett" Hurapan his wife, and chef de cuisine Jira Hurapan.
---
What's remarkable is the way in which the two chef's expertise and styles complement each other. Chef Jett brings experience setting up restaurants and running kitchens: Brought up in his father's restaurant, he served as corporate chef for the New York-based BR Guest hospitality firm for a decade before moving to Houston, where he was a consulting chef for Gigi Huang at Gigi's Asian Kitchen in the Galleria (now closed), and an executive chef and partner at Songkran Thai Kitchen in Uptown Park.
Chef Jira, a trained pastry chef who studied culinary arts at the Institute of Culinary Education in New York, brings the authenticity. For the last several years, she has been making culinary pilgrimages to Thailand to learn Thai traditions under Professor Srisamorn Kongpun, an expert in Thai cuisine and author of more than 24 cooks on the subject, including the The Complete Thai Cookbook.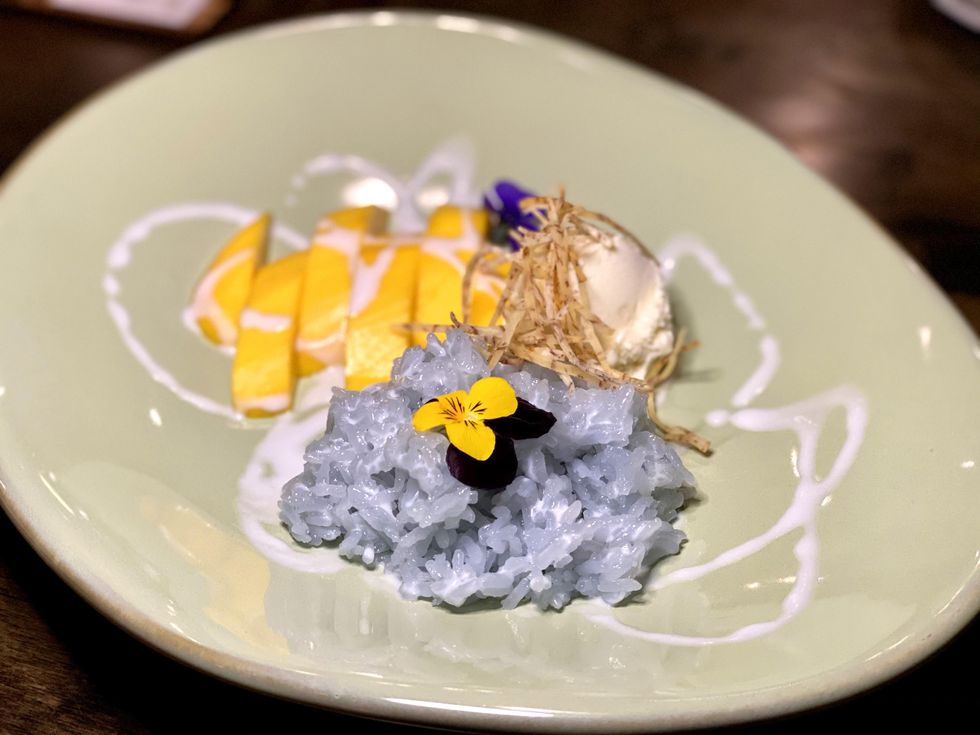 Khao Niew Mamuang — sweet mango, butterfly-pea sticky rice and coconut-milk ice cream — at Yi Peng
Together, the husband-and-wife duo are a culinary dream team, turning out deftly executed dishes with true Thai flavors. A dish of pu krob crispy softshell crab, glazed to perfection with Thai chili glaze, is masterful in its execution — utterly light and delicate, but crispy all at once — like something you'd have while vacationing in a Thai coastal city of Phuket.

Meanwhile, dishes like the house-made Sai ua sausage, made with chicken, shrimp, and crabmeat with lemongrass and Thai spices, or the hard-to-find khao soi — Chiang Mai's famous curry noodle — transport you to the street food stalls of Chiang Mai.
Designed to appeal to a wide audience, with direct online ordering available for easy takeout, the menu is extensive, with a full range of appetizers, salads, mains, and sides, with special menu sections dedicated to curry, noodles and rice.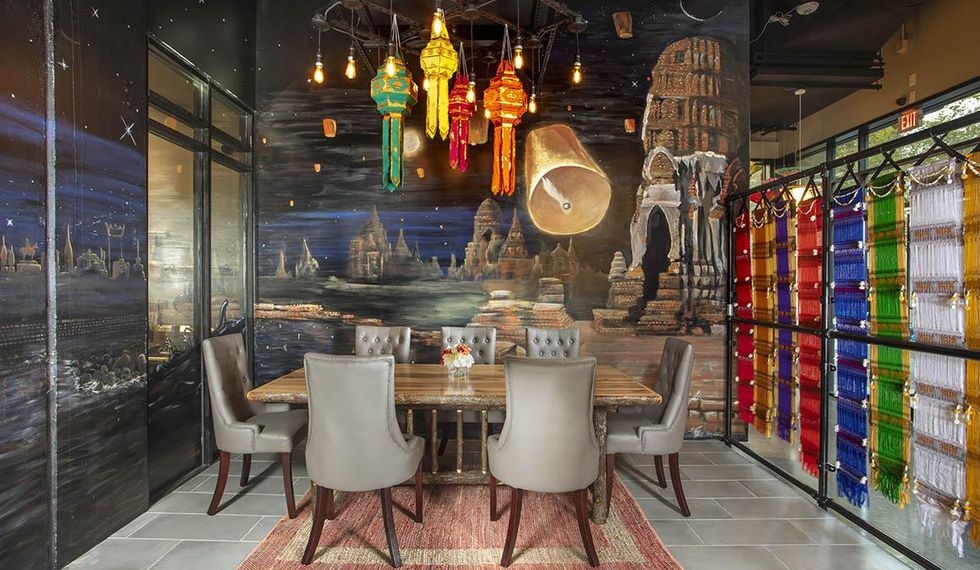 Chef's table
Must-try items include the kang hung lay Northern-style braised curry beef short ribs; garlic roasted king crab legs with spicy Thai seafood dipping sauce; and pad ped pla-dook, a wok stir-fried catfish with long beans and lime leaves, and green peppercorn.

Desserts, like the mango with butterfly pea-infused sticky rice, are also delightful, as are the cocktails, which are given fun names like High Thai, Captain Coco, and Tuk Tuk. For teens and those who want to enjoy a cocktail experience sans alcohol, Yi Peng's also boasts a fabulous mocktail menu.
"We opened Yi Peng to serve the neighborhood, but our menu invites people from all across the city to just come and enjoy," Jett says. "You can bring friends or family and order family-style to share. You can come and do a full noodle tasting, or just come in by yourself for a noodle or rice dish, or do takeout. We are excited to be here and excited to share our version of Thai cooking."
Food