Designer Spotlight: 'Queen of Color' Jane Taylor Makes Sculptural Heirlooms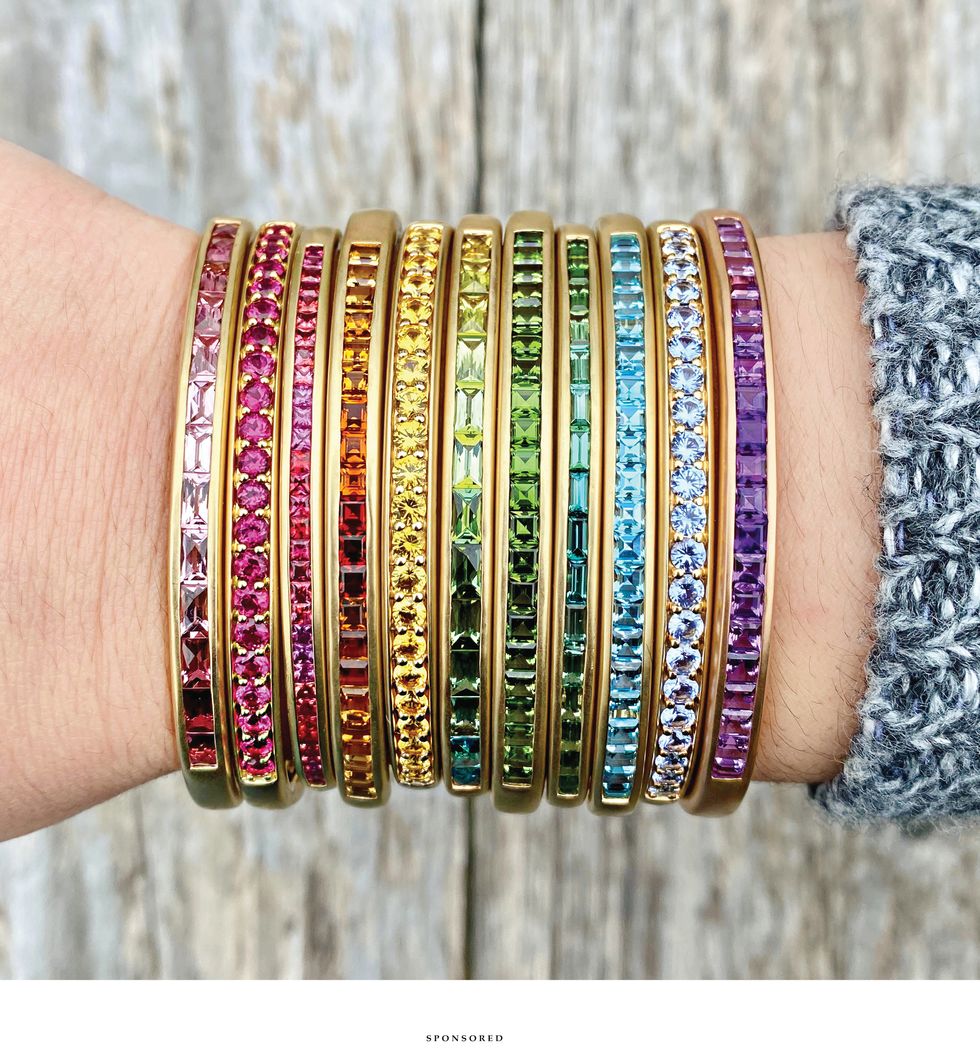 Jane Taylor Jewelry is a family-run company focused on creating modern heirlooms. Born out of Jane's lifelong passion for jewelry and design, she founded her eponymous company in 1994, and has been fashioning unique, colorful creations ever since.
According to Jane, different colors make jewelry fun. Bold color and sculptural symmetry permeate her designs. She elevates classic shapes in playful ways, resulting in effortlessly sophisticated pieces for the on-the-go woman.
Clean lines, geometric shapes and easy wearability have been the hallmarks of the Jane Taylor brand since day one. Frequently eschewing norms of any sort in favor of doing things her own way, her classic designs have always had a rebellious twist that reflects her unique voice.
Embracing rich colors in a variety of gemstones, her work embodies everyday luxury. Gemstones sourced from all over the globe are transformed into wearable treasures. Each hand-selected stone is a limited natural resource. The gemstones she selects are only available in limited quantities, making each piece of Jane Taylor Jewelry unique.
Fashion+Home