Draw Deal
Illustrator and comics-maker Sarah Welch leverages her extensive artist network to make a lasting impression.
Johnny Than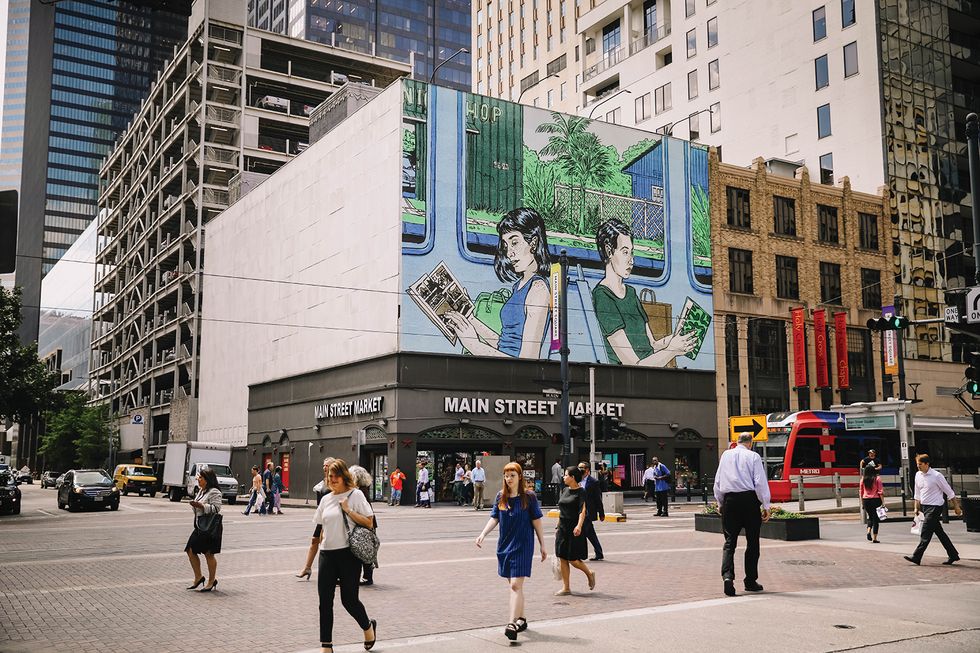 Artist, illustrator and comics-maker Sarah Welch epitomizes the idiom "everything's bigger in Texas" in her work: Downtown denizens may have noticed her epic, billboard-sized illustration on Main, depicting travelers reading on a train. Welch also soars with her newest installation, a 27-foot-wide South Texas landscape triptych in IAH's Terminal C. But even her comics, meant to be hand-held and enjoyed at a smaller scale, are larger-than-life. The latest chapter of her comic-book series releases in November; Brazos Bookstore hosts a launch party on Nov. 8.
---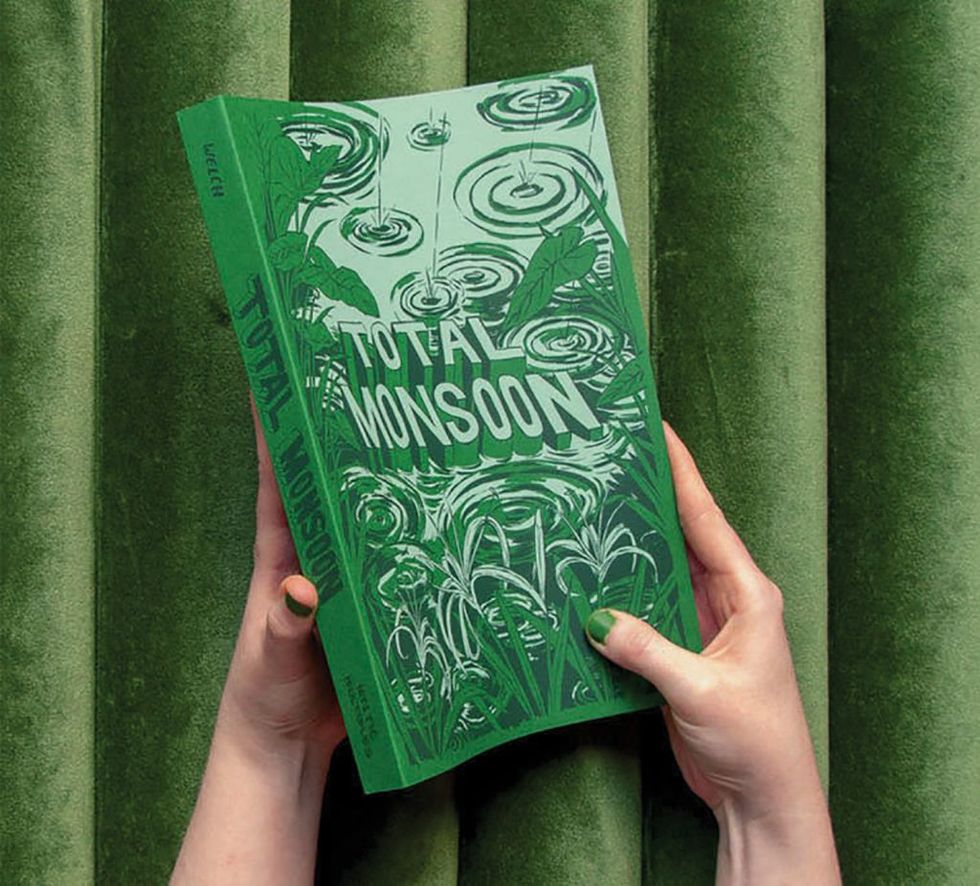 Her sci-fi-inspired comics
The Texas City native has pursued her career in the arts since high school. The hip, chestnut-haired artist sporting sleek, clear-framed glasses attended the School of the Art Institute of Chicago and moved to H-Town following graduation. "Once in Houston, I tried to meet as many other artists and arts-adjacent folks as possible," Welch says. "I told anyone who'd listen that I do illustration for hire. That's more or less been the approach for the past eight years: Try to socialize, make art, make comics, and do illustration gigs whenever I can." 
The hustle has scored Welch gigs around the city, including a residency at Lawndale Art Center in 2016. She also co-organizes Zine Fest Houston, which is held each fall and highlights "zinesters" who self-publish magazines and other underground media. 
In the workshop north of Downtown she shares with significant other and biz partner James Beard — "Ten years and counting," she smiles — Welch has been hard at work on the second chapter of her comic series, Holdouts. "We published the first chapter in May 2017, pre-Harvey. It's a sci-fi comic that envisions what the Texas Gulf Coast might look like, and what the experience of living here might be, in a reality where climate change continues to go unchecked."
One glance at Welch's work and you wouldn't believe that she hasn't been creating comics her whole life. "When I got to Houston in 2011, I lived in an itty-bitty four-plex apartment, and all I had was a 4-foot-by-2-foot desk for work space," she says. "So making comics became a way to contain expansive worlds and ideas within a physically small package."
AT TOP: Sarah Welch's Main Street mural is up through mid-November
Art+Culture