Mayor Turner Names 'Outspoken' Bean as Houston's Fifth Poet Laureate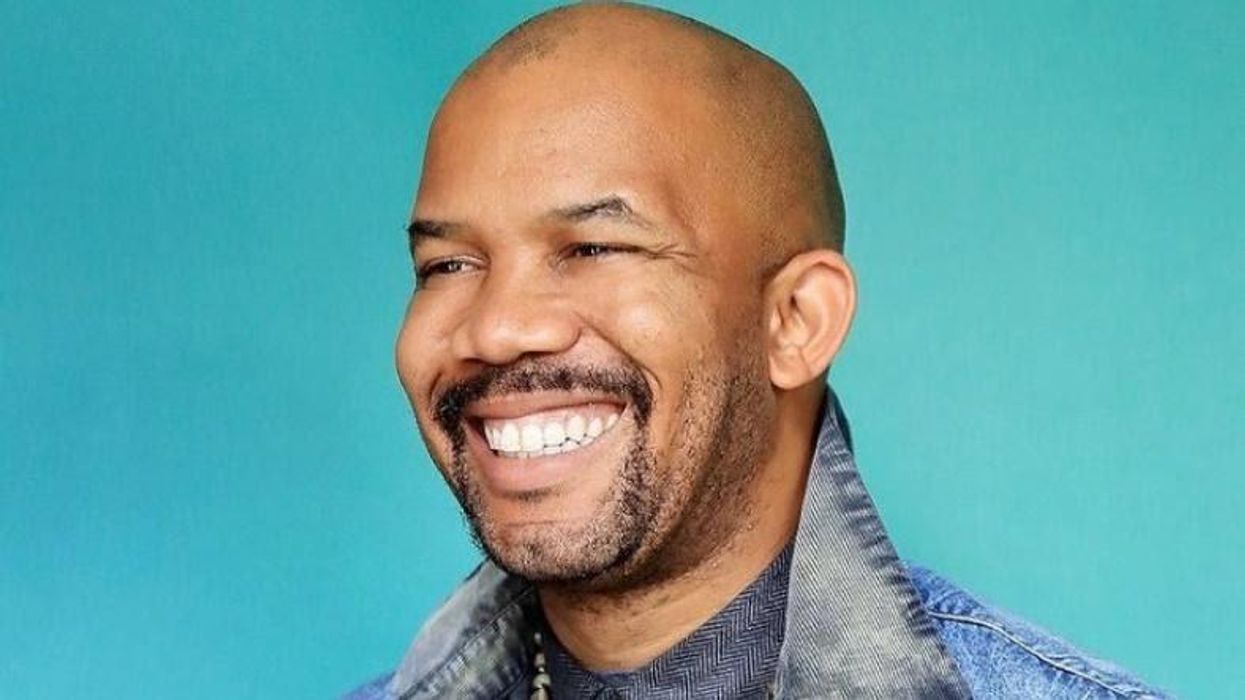 HOUSTON IS KNOWN for many things — NASA, the Astrodome, a killer restaurant scene, world-class arts institutions, bourgeoning public green spaces, long workday commutes and summer humidity so intense that it makes you feel like you're the sweaty, meat-filled center of a sausage and cheese kolache. But one thing it is less known for, but should be, is having extremely talented poet laureates. In April, Mayor Sylvester Turner added to our talented crop of poet laureates by naming local performance poet, writer, compassionate mentor and electric entertainer Emanuelee "Outspoken" Bean as the city's fifth poet laureate, with a two-year term running from April 2021 through April 2023.
---
"It is my honor to select Emanuelee 'Outspoken' Bean as the fifth Houston Poet Laureate, who I am confident will inspire Houstonians, from Northside to Sunnyside, in the form of spoken word," said Mayor Sylvester Turner in a statement. "Outspoken Bean will demonstrate to the state of Texas and the nation that Houston is resilient, and that arts and culture are part of the strength of our resilience."
Outspoken Bean was selected for the position through a competitive application and interview process that included a diverse panel of local poets, scholars, literary experts and community representatives, including Houston's four past poet laureates Gwendolyn Zepeda, Robin Davidson, Deborah D.E.E.P Mouton and Leslie Contreras Schwartz.
As Houston's poet laureate, Outspoken Bean will work closely with the Houston Public Library and the Mayor's Office of Cultural Affairs to conduct eight workshops in Houston Public Libraries, create videos and poems to share on social media, and to implement the Community Outreach Project's "Space City Mixtape," a 20-track album of spoken word and creative audio experiences of Houston and by Houstonians.
Born in New Jersey but raised in San Antonio before setting up his home base in Houston, Outspoken Bean has been using his poetry for years to create new and engaging art. His past projects include being the first poet to perform on Houston Ballet's main stage, writing and performing a national campaign on diversity for Pabst Blue Ribbon and Vice, producing his own poetry festival and helping develop Meta-Four Houston — Texas' largest youth poetry slam organization and slam team. He also still coaches young poets to help them meet their full potential.
"This is an incredible honor. My excitement is over the moon," said Outspoken Bean in a statement. "My intentions are to bring light, creativity, and to reach as many people through poetry and storytelling as possible through my tenure as Poet Laureate."
Art + Entertainment