Grand 'Slam!' Team of Houston Teen Poets Crowned National Champs at San Francisco Festival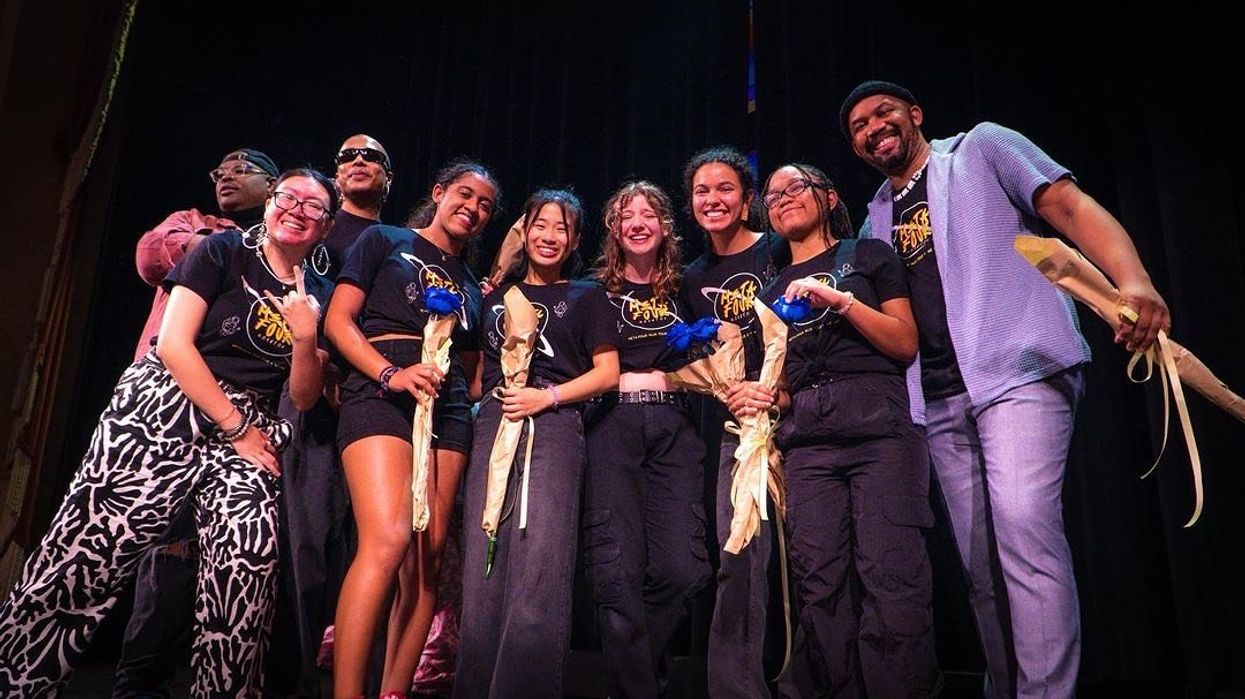 BIG NEWS! ON July 22, Houston youth poetry team Meta-Four won the national championship in the Brave New Voices International Youth Poetry Slam Festival, which took place in San Francisco. It's a first-time first-place win for the team, which in previous incarnations, has always done well competing against other teenage teams from around the globe in semi-final slam bouts. This year, the top four teams — representing Houston, New York, Nashville and Sacramento — competed in four rounds of spoken-word performance in the historic Herbst Theater for the finals. Houston, we're proud to say, took the top spot.
---
"Our students have worked so hard to get to this very moment," said Raie Crawford in a statement. "Being able to see our students take the stage, amplifying their personal stories through performance poetry is proof of how truly diverse the arts are in the city of Houston."
Founded in 2007, Meta-Four Houston is a program of Writers in the Schools (WITS), and each year welcomes a new combination of young poets from all over the city into its ranks. Under the tutelage of Houston Poet Laureate Emeritus Emmanuel "Outspoken" Bean, co-coach Alinda "Adam" Mac, and coaching intern Norah Rami, Meta-Four team members Adriana Winkelmayer, Samiyah Green, Myaan Sonenshein, Isabella Diaz-Mira, Ariana Lee (who is currently Houston's Youth Poet Laureate), and Kylan Denney developed their writing and poetry performance skills. The poems they chose to deliver at Brave New Voices addressed such topics as women's health, the refugee crisis, race relations, and the human condition.
Since 1983, WITS has partnered with authors, journalists, and spoken word performers, like Bean, to introduce young students to the power of language, be it the written word, or a poem delivered with all of the theatrical aplomb of a rock star or hip-hop artist. But tellingly, in a 2018 interview for Houston CityBook, Bean explained the opportunity for Meta-Four to compete against hundreds of other gifted teenage poets from across the world is really "a by-product" of what each poet comes away with as a member of Meta-Four. "I'm not trying to raise an army of poets," said Bean. "I am trying to raise a crop of people who put their best efforts into whatever it may be, be it schoolwork, a protest, mentoring, whatever."