'Stranger Things,' 'Full Metal Jacket' Star Showcases Powerful Photos at New Houston Gallery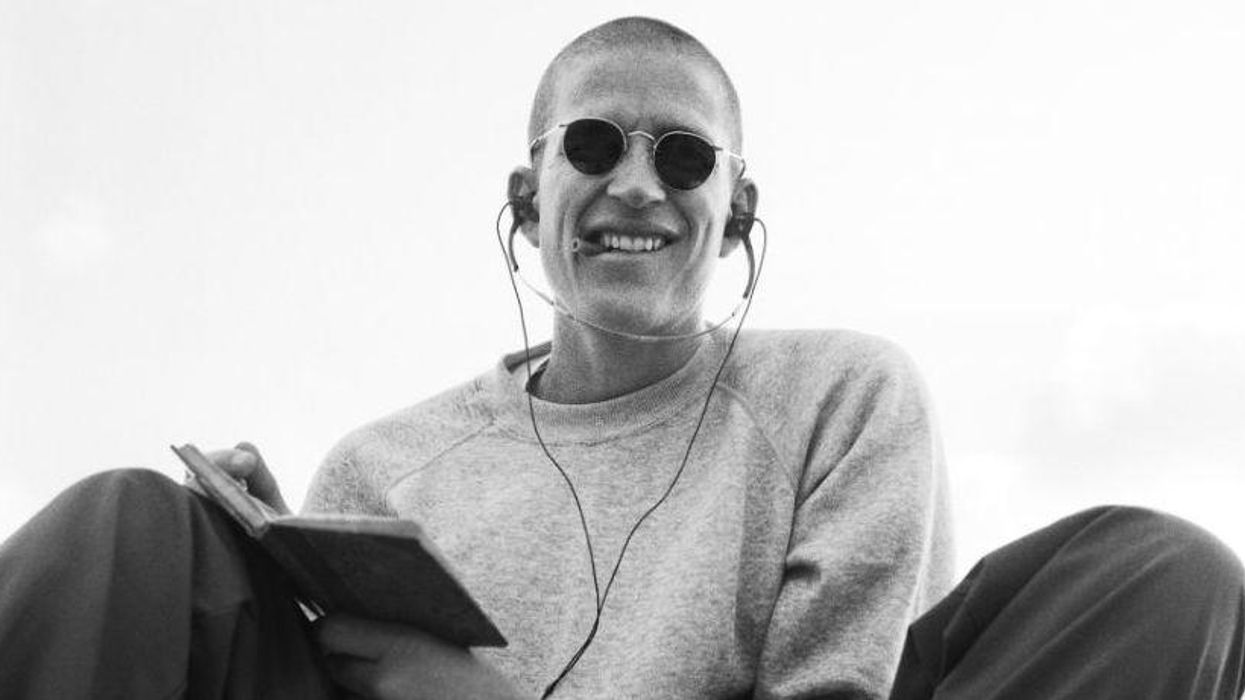 THE ALTA ARTS, Houston's newest interdisciplinary gallery and performance space, located in Gulfton, is the site of a powerful exhibition of photographs by actor Matthew Modine.
---
The show features images he took with a vintage Rolleiflex camera while filming the 1987 Vietnam war drama Full Metal Jacket. It opens Jan. 22, with a talk and Q&A with Modine from 1-4pm, and runs through March 5.
Modine, who has enjoyed a long, successful career in Hollywood, and returns as Martin Brenner in season four of the wildly popular Netflix series Stranger Things, was just 26 when Kubrick cast him as Marine Private J.T. "Joker" Davis in what would become one of the most popular and critically acclaimed Vietnam War films of all time. Over the course of two years of filming, Modine photographed his fellow actors, as well as Kubrick himself, documenting the authenticity and artifice required in great filmmaking. Modine has supported such organizations as Wounded Warrior Project, and his photos also speak to the human cost of war.
Now 62, with a head of gray hair pulled back with a bandana, Modine exudes the confidence of a man unafraid to show his feelings — and willing to stand tall in the face of adversity, including mankind's propensity for violence, something that was very much on his mind when he received the script for Full Metal Jacket.
"When the script came to me," says Modine, "and I saw I was going to have to stand over a young Vietnamese girl who was begging me to end her life, I thought, what I want to do in that moment is splash blood on the audience. I want them to feel the responsibility of what this American marine has done in service to his country, and understand the scars that Joker was going to carry for the rest of his life were things that wouldn't heal."
In the film, Joker wears a peace symbol on the lapel of his jacket but scrawls the words "Born To Kill" on his helmet, which speaks to the duality of man, where the ego is in conflict with one's "shadow," or what Robert A. Johnson describes as the "despised quarter of our being." Not surprisingly, in many of his photos, Modine uses shadow to great effect, both as a symbol and a compositional tool. One especially striking image is of a trio of actors as soldiers presented in silhouette, their automatic rifles pointed to the sky, looking very much like a moment a wartime correspondent from 1968 might have captured on the very camera Modine was using. Amazingly, Modine had never taken photos before filming Full Metal Jacket. "I was a painter," says Modine. "My father taught me composition with watercolors, and with watercolors, you learn a lot about light values."
Modine's large-scale, aluminum prints are installed with plenty of room to breathe and interact, and are perfectly suited to the size of Alta's garage-like space. The fact that this is only the second time Modine has shown these photos publicly makes the exhibit even more of a must-see for Houstonians, especially fans of Kubrick, who challenged, pushed and ultimately inspired Modine to create one film history's most iconic characters.
"Kubrick wasn't somebody who tells you how to act and how to be in the scene," says Modine. "He was the most collaborative filmmaker I ever worked with."
Art + Entertainment