This Weekend: Symphony Screens 'Star Wars' with Live Score and Special-Guest Conductor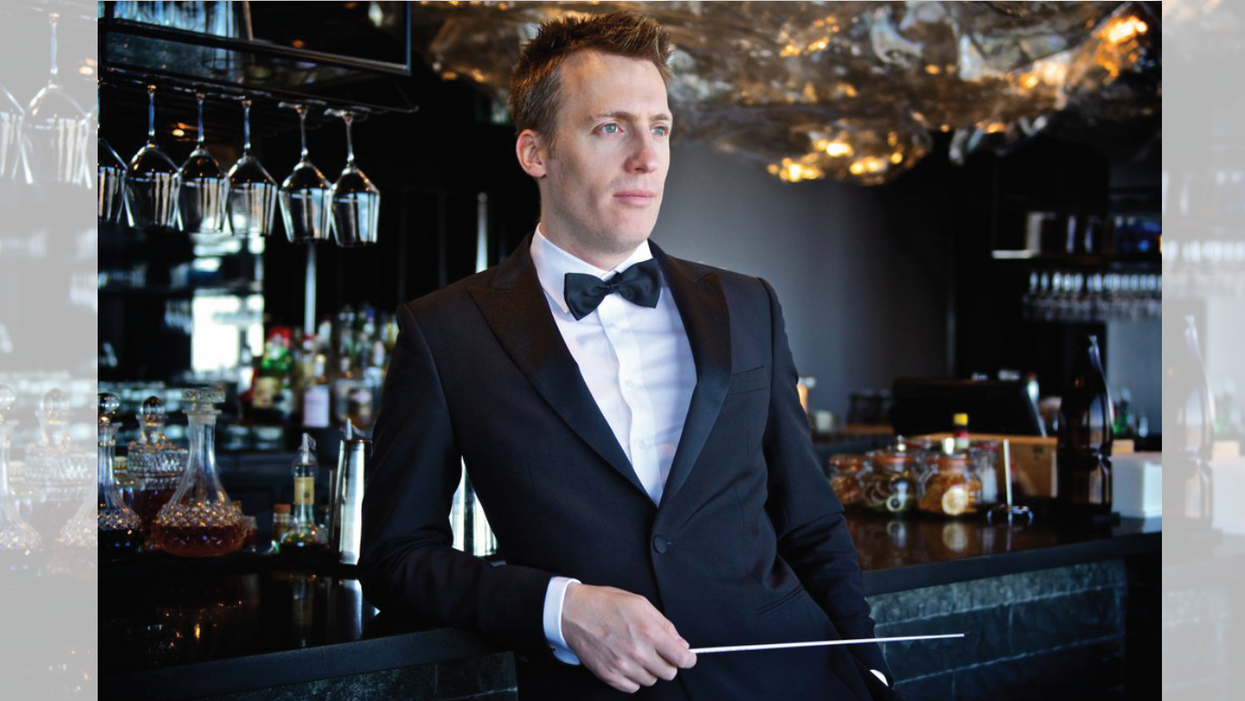 "IMPERIAL ATTACK." "PRINCESS Leia's Theme." "The Land of the Sand People." The titles alone are enough to invoke the soaring melodies, magisterial harmonies, and martial rhythms of John Williams' score to George Lucas's 1977 film Star Wars (later rereleased as Star Wars: Episode IV – A New Hope). Williams' musical leitmotivs for Princess Leia, Ben "Obi-Wan" Kenobi, and Darth Vader were as memorable as the characters themselves, and not surprisingly, the soundtrack became the best-selling symphonic album of all time. On July 28-29, the Houston Symphony presents a special screening of Star Wars, its dialogue and revolutionary Foley sounds intact, and all of the film's musical cues performed live under the baton of guest conductor Nicholas Buc.
---
Growing up in Melbourne, Australia, Buc studied violin and piano, and began composing as a teenager, "I was always adding things to the music that I wasn't supposed to," says Buc. "I was very fortunate to have composition lessons at the high school I went to." As a budding composer, Buc recalls being inspired by John Barry's music for the early James Bond films ("It was such a cool blend of pop and rock music with orchestral layers over the top.") as well as Williams' scores for the first three chapters of Star Wars. "I could see how much the music was adding to those films," says Buc.
Buc's first conducting experience was with the Melbourne Youth Orchestra, when he was pushed to take the podium for a piece he had composed for the orchestra. Conducting and composing led to arranging music for pop and jazz musicians, one recent high-profile project being arranging and conducting the film music of fellow Aussies Nick Cave and Warren Ellis, performed at three sell-out shows in Melbourne and Sydney. Buc admits arranging Cave and Ellis' music was tricky, since and most of their music is pieced together in the recording studio after a lot of free improvisation. "You have Nick's piano and singing and Warren's violin, but everything else was really a sort of reverse transcription of their output," says Buc. "A lot of it is very ambient and has a certain sonic quality that had to be imitated with symphony orchestra."
Over the years, Buc's passion for music and film has only grown, and his résumé includes live-in-concert world premieres of several blockbuster films, including The Lion King, Beauty and the Beast, and Harry Potter and the Half-Blood Prince. The technique used by conductors to synchronize live music to film typically involves listening to a click track matching the changing tempos of the score while simultaneously watching the film on a small monitor. Flashes of light and a white line running left to right signal upcoming cues and strong downbeats. "If you've played Guitar Hero, it's kind of like that," laughs Buc, who usually uses just a monitor without a click track to conduct.
In addition to syncing the music to picture, managing dynamics (i.e. volume) throughout is a major challenge. In a live context, a sudden drop in the music so a single line of dialogue can be heard ("They're coming in too fast!") just isn't practical. "There are moments where the mix is more music heavy than the original," says Buc. "But that's kind of the point of these live performances with film." (For those who haven't memorized every line of dialogue in Star Wars, the film is screened with subtitles.)
There's pressure, both on the conductor and the musicians, but Buc relishes the opportunity to pull together a large volume of music, often in just a couple rehearsals with the orchestra, and reveal how much a so-called underscore can convey a complex story and all of its underlying emotions. "It's definitely an experience where you're noticing the music and its impact as a dramatic tool," says Buc. "It's an opportunity to hear the music at full volume."