Never-Before-Seen 'Star Wars' Memorabilia Delights Sci-Fi Fans at Valobra Master Jewelers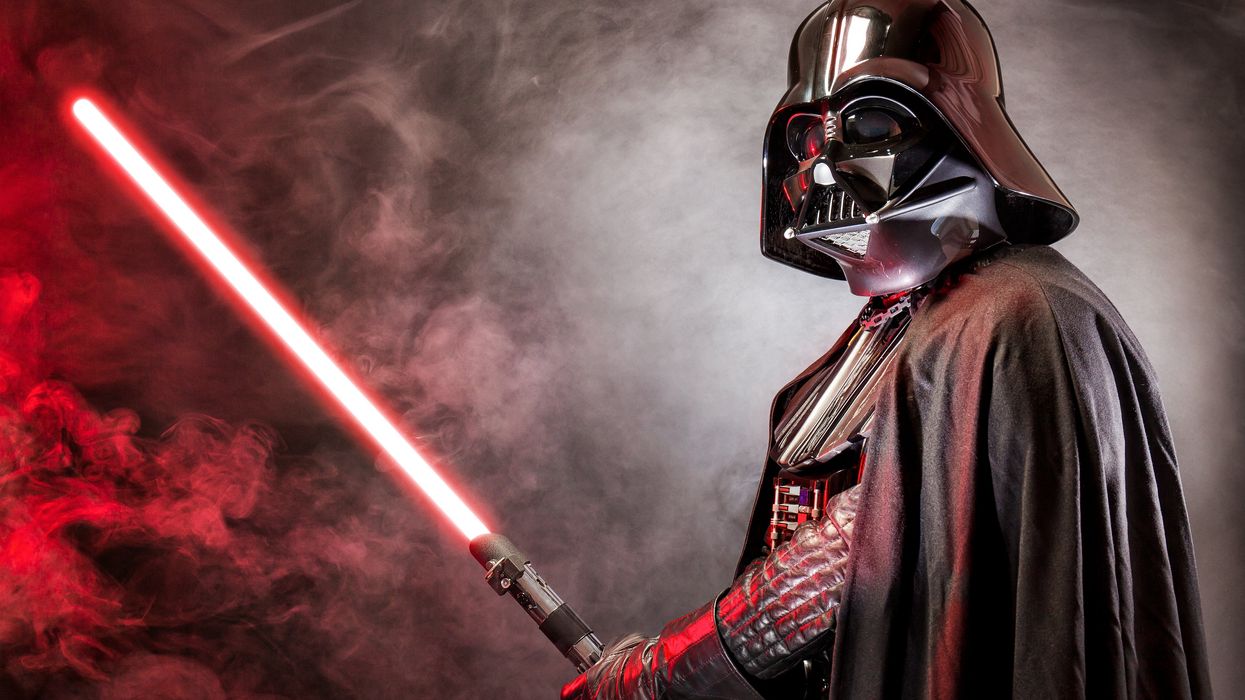 IT MAY BE hard for fans of The Mandalorian, a sci-fi western that just wrapped up its third season on Disney+, to imagine how thrilling it was to see the original, comparatively low-budget Star Wars on the big screen, in a movie theater, way back in 1977.
---
This was a film wide-eyed news anchors described as "cowboys in outer space," with a story arc that mirrored the myth of the hero's journey and characters who were as archetypal as they were just fun to watch and quote. ("May the force be with you.") Beginning May 10, Valobra Master Jewelers brings some of that original light and magic back with an exhibit of original props, costumes, and artifacts used in the original 1977-1983 Star Wars Trilogy.
The never-before-seen, museum-quality collection is a treat for both fans of little Grogu as well as those of us old enough to remember queuing up for these films which, much like the Valobra Jewelry Atelier, have only grown in renown over the years.
The exhibit is drawn from a private, single-person collection, owned by a good friend of fourth-generation master jeweler Franco Valobra, who is a major fan of the Star Wars films. "I have great passion and admiration for movies showcasing great art and brilliance," says Valobra. "Jewelry is a wearable masterpiece, as Star Wars is a viewable masterpiece."
The props and costumes on display include the oldest, original surviving Darth Vader costume, the metal bikini worn by Princess Leia (played by the late great Carrie Fisher) while a prisoner of Jabba the Hut, and the original X-Wing starfighter helmet of Luke Skywalker (played by Mark Hammill).
There is also a selection of masks worn by the menagerie of aliens seen in the famous Mos Eisley cantina scene, alongside rare, original Storm Trooper costume armor and weapons. Valobra will also show the original Panavision PSR 35 mm camera Star Wars writer and director George Lucas used to film the trilogy. (The camera was also used to film parts of Victor Fleming's groundbreaking, cinematic masterpiece Gone With The Wind.) Only 29 were manufactured, and it is the second most expensive piece of auctioned Star Wars memorabilia.
Some special events timed with the exhibition include a visit from a few young MD Anderson patients and their families (who are staying at Ronald McDonald House) and a field trip to Valobra for middle school students and teachers with LEAD (Letting Everyone Achieve Dreams), a non-profit dedicated to providing young people with new educational experiences involving science, technology, and space exploration.
The Star Wars Trilogy Museum Exhibition will be on view to the public from May 10-13 from 11am to 5pm, with an invitation-only, VIP cocktail celebration on May 11 from 6-8 pm. Lucky partygoers will be greeted by actors in full Star Wars regalia and get a first look at Franco Valobra's new Skywalker Diamond, an exceptionally rare and flawless diamond, and the equally special Darth Vader Black Diamond.
Style