Fifth Down
Houston Texans linebacker Whitney Mercilus, 26, has teamed up with Underbelly celeb chef Chris Shepherd to open the highly anticipated dining concept One Fifth in Montrose. The restaurant, which will change its menu and décor annually for five years, begins its reign in Houston in January as a traditional steakhouse. The Ohio native, a self-proclaimed foodie, draws inspiration — and energy — from Houston's cultural and cuisine scenes.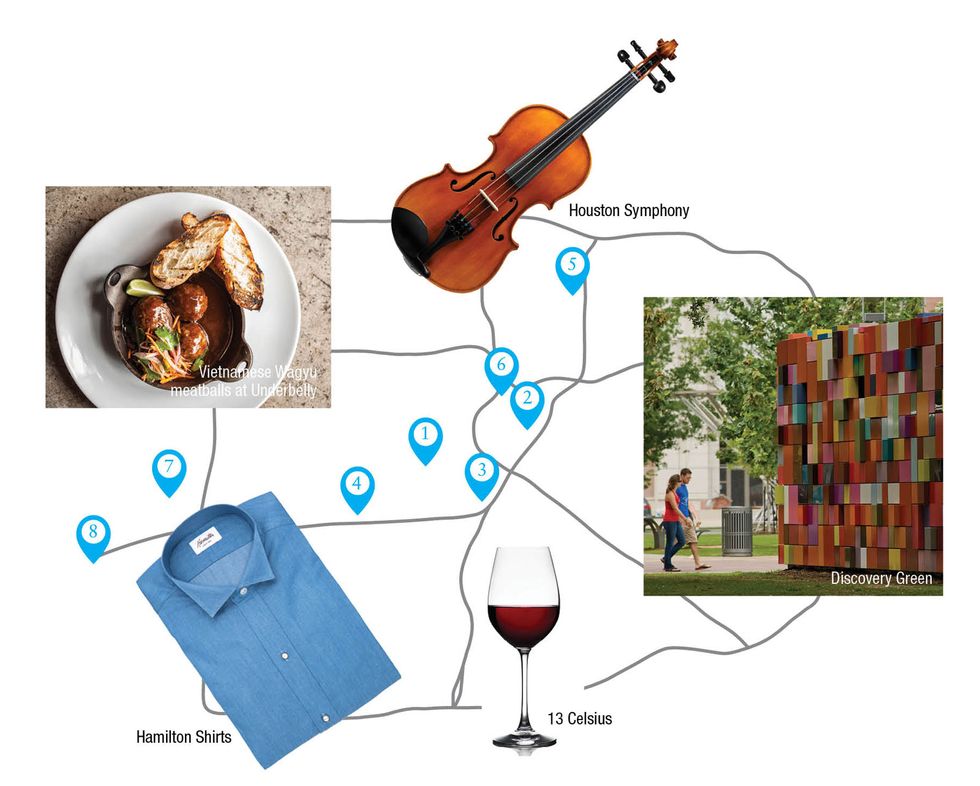 ---
1. Underbelly
"I dine at Underbelly at least once a week. I sit in on menu meetings and learn about how the food is made. I find it all so intriguing. But it's not just the food that I love — it's the people who work there, too. Everyone is so friendly. It truly feels like family."
2. Discovery Green
"I find it refreshing to go to Discovery Green on the weekends. From all of the different activities and people-watching to the art and light installations, I really enjoy the great outdoor space in the heart of Downtown."
3. 13 Celsius
"I gravitate toward the list of French wines at 13 Celsius. They have so many wines, and you may not know some of them unless you're educated on wine or visit with their sommelier. But that's what I love about it. Cool vibe, great wine."
4. Kata Robata
"By far the best sushi I have ever had. I love all the raw stuff — have never been scared of it. And at Kata, Chef Hori is a perfectionist who makes sure each dish is made perfectly using the freshest ingredients."
5. Empire Barber Studio
"I have been connected with Julian Diaz since my rookie year, and he recently opened Empire Barber Studio, where you'll find some of the best barbers in town. They take their time and make sure you look good. I appreciate that."
6. Houston Symphony 
"I find the Houston Symphony very relaxing. I started listening to Beethoven's Symphony No. 5 when I was very young, and fell in love with classical music. I have actually met some of the musicians and the new music director. I handed him a jersey!"
7. Hamilton 
"Houston's oldest family-owned business — my favorite. They take their time to handcraft shirts, pants and suits that contour your body perfectly and make you look amazing. Once you have one of their shirts, you're going to keep coming back."
8. London Sizzler
"My mom is Haitian, and I grew up on a lot of spicy food. If you tell me something is spicy, I will tell you it's not spicy enough. So I love the fiery dishes at London Sizzler."
Uncategorized