As School Year Comes to a 'FotoFinish,' Kids' Art Is in the Spotlight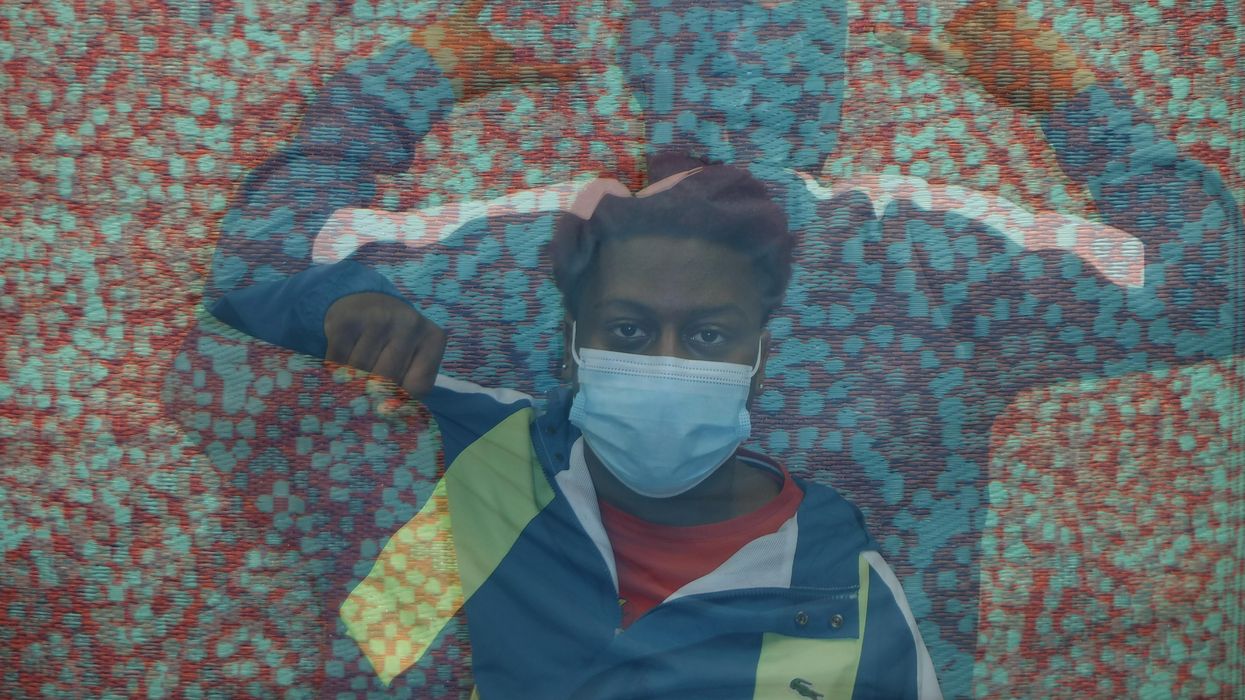 TO SAY THIS school year was a tough one for Houston students is an understatement. Masks in the classroom came off just a few months back, and even now, the dregs of the pandemic still require due diligence on the part of parents, teachers and kids who just want to go to school and be with their friends. Knowing the return to the classroom would be challenging, even scary, the teaching artists of FotoFest decided to use the power of art to help students examine and articulate their feelings through writing and photography.
---
FotoFinish 2022: Fun in the School Zone is the culmination of their work. The family-friendly exhibit, opening on Sunday, features 387 images taken by students from over 25 classrooms participating in FotoFest's in-school and after-school Literacy Through Photography residency program.
"We were really thinking about how to re-engage the students with collective image-making and provide a safe space for healing," explains FotoFest Learning Program Manager Chelsea Jones, who curated the exhibit with Teaching Artist Adanna Ade.
Over the course of the school year, Ade and her fellow artist-teachers introduced the students to the fundamentals of photography, initially using writing exercises to record and transform their feelings and experiences into images they could capture with point-and-shoot digital cameras. They also made it a point to take the students for outdoor walks and encourage what kids do naturally: play. "It's just amazing to see the work the students produced as they were re-engaging with their friends through fun," says Jones. Leaves, grass and flowers became popular subjects, but some students creatively re-staged their surroundings for poetic effect, as in a photo of a stuffed, purple bunny resting atop dried, autumnal leaves piled high against a chain-link fence.
Fun in the School Zone also includes a separate "reading room," a space Jones describes as a "modern grandmother's house," with books to read and games to play. Visitors to the room, regardless of their age, are invited to do some of the same work that the students did in the residencies. "We want to bring out the inner child in everyone," says Jones, "because we know that's the place where healing happens, when we just let loose and play."
FotoFinish 2022: Fun in the School Zone is on view at Silver Street Studios May 15 through June 4.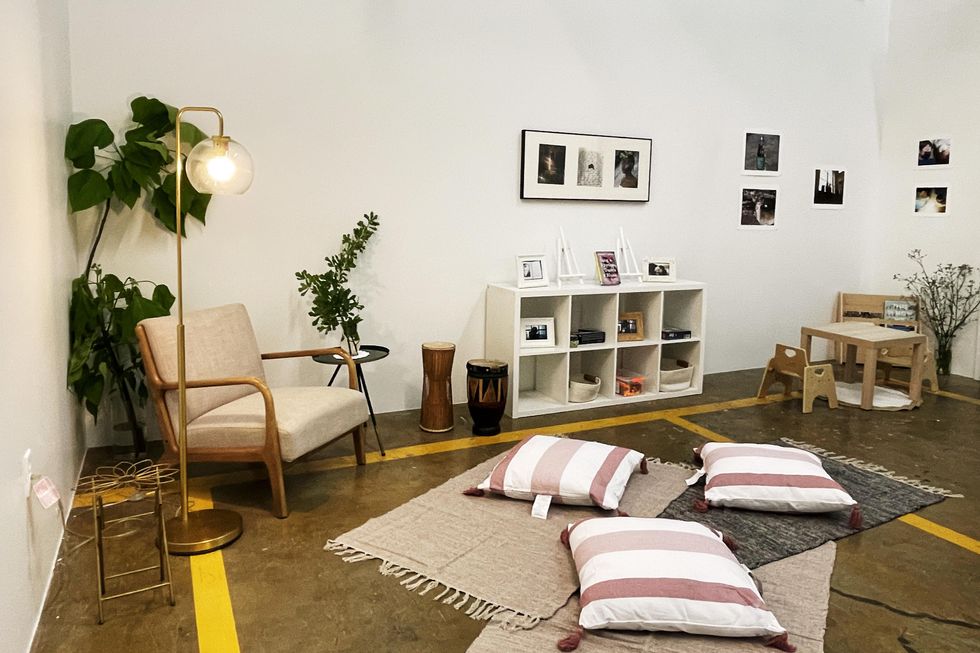 The 'School Zone' reading room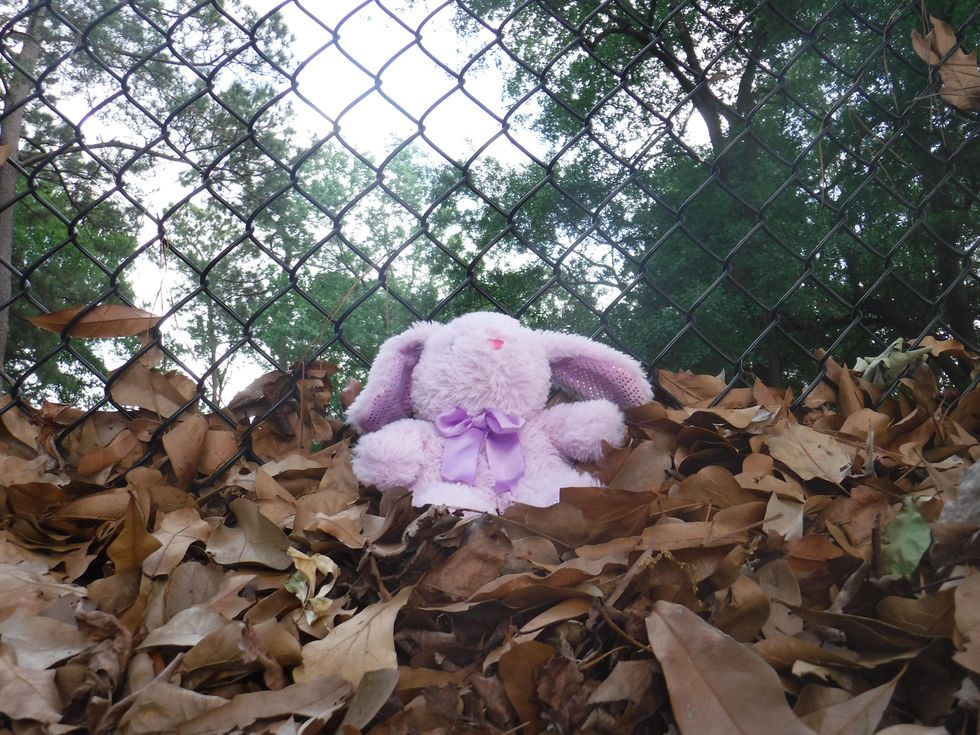 Photo by Jennesys, an Humble Middle School student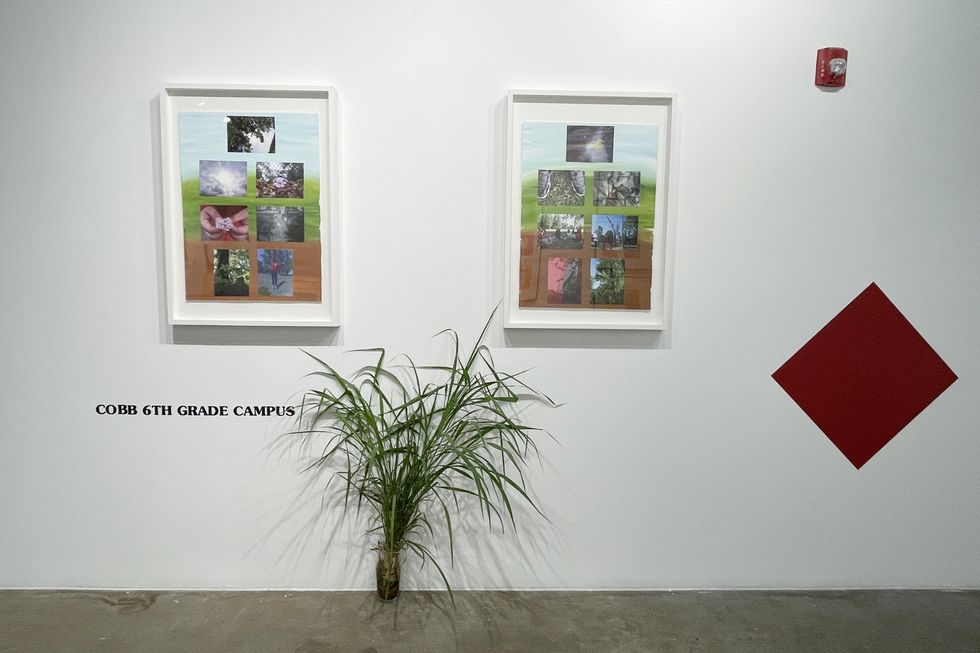 Photos by students of Cobb Sixth Grade Campus
Art + Entertainment