Hopping Island: Revamped Hotels Among Galveston Upgrades and Additions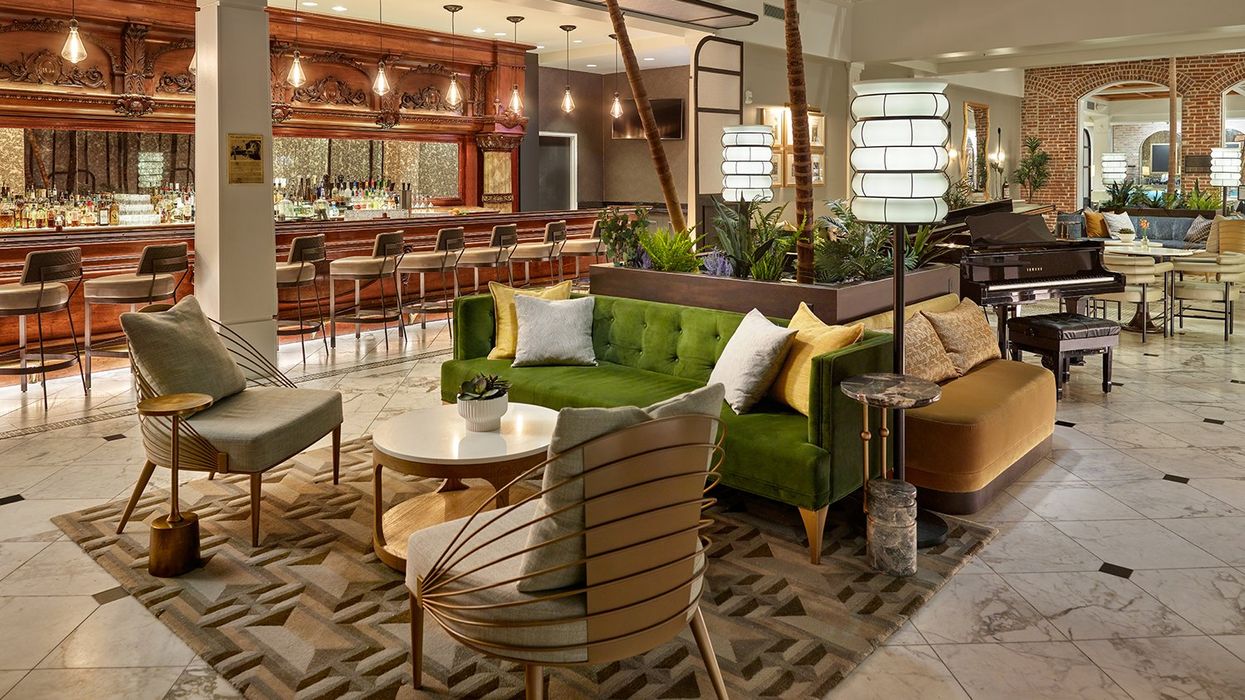 FROM BEACHFRONT VACATION homes to Creole cottages, Galveston has more than its share of great places to stay. But island regulars — or even those searching for a quick last-minute stay — have probably noticed the absence of hip, modern boutique-style hotels. Enter Hotel Lucine, slated to open in the coming month or so.
---
Originally built in the 1960s as the Treasure Isle Motel, the 61-room hotel was most recently the ramshackle-y Pearl Inn, but has undergone a total transformation. The sexy, retro-savvy Hotel Lucine, located on the island's East End near Stewart Beach, homages the building's mid-century origins while incorporating tons of natural light, greenery and warm tones. Here, guests can enjoy private beachfront relaxation, or alternatively opt to lounge at the interior courtyard pool.
Until recently, Hotel Lucine — named for a pearlescent, sculptured shell — boasted Houston hospitality stars Justin Yu and Bobby Heugel as food and beverage partners. Its unclear how the duo's exit will impact Lucine's plans. The main restaurant, called The Fancy, is billed as American "fine-ish" dining; plans had also been ongoing for a casual rooftop bar to be call the Den.
Meanwhile, another Galveston icon has been fully remodeled. The historic Tremont House, located on The Strand, debuted its new look over the holidays, and also joined the Marriott Bonvoy portfolio. The renovation features hardwood floors and exposed-brick walls in the 135 guest rooms; a group of four suites, dubbed the Mitchell Collection, is located on a private floor, with pressed-tin ceilings and expansive living areas, plus the option to join all four together.
In the refreshed lobby, find Blum & Co. "urban market" with coffee and grab-and-go items, and the bar, 1862 Toujouse, featuring live music.
Nearby, several exciting concepts provide downtown guests with fun food — and necessities. Old Oleander will open in April, in the Strand's Hendley Building, most recently home to the Old Strand Emporium. It'll have fresh produce, eggs, meat, alcohol — and a menu of gourmet sandwiches. A few blocks away, Sugar & Rye's coastal cuisine draws diners who come for the jambalaya risotto and stay for the housemade ice cream. And a little farther west, on Market Street, Ophelia's is now open, serving comfort food like boudin balls and fried chicken for lunch and dinner.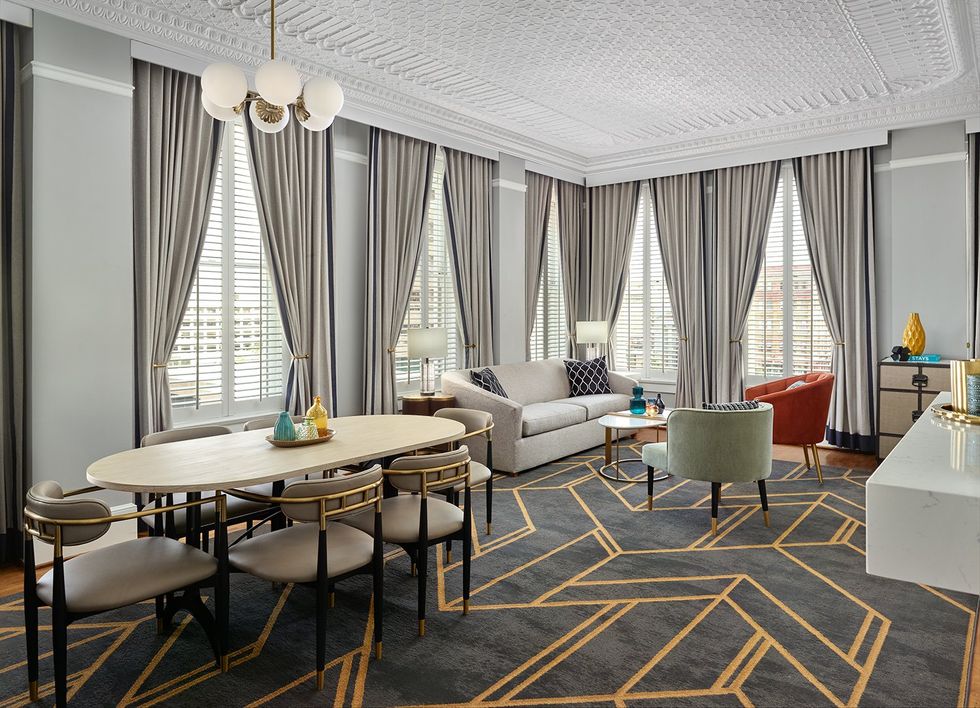 Tremount House
People + Places