Virtual 'Home Edition' Ballet Ball Stars Ballet Dancers Gone Disco!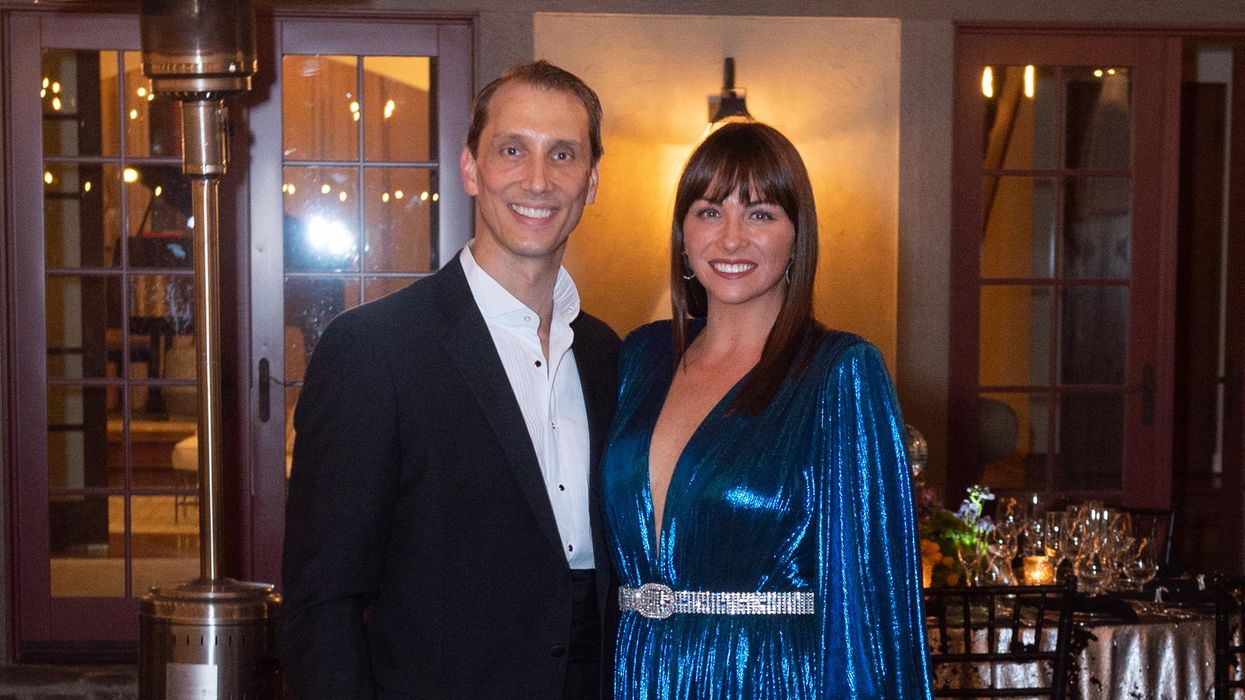 THE HOUSTON BALLET Ball took place virtually on Friday night, with guests treated to lavish home deliveries of food, wine and other treats as ballet leaders and dancers presented a disco-themed program online.

---
The "Home Edition: Having a Ball" gala, already challenged with Covid, was also delayed by the winter storm last month. It was postponed from Feb. 20.
Despite the setbacks, the program, intended this year to support the company's emergency relief efforts, was upbeat and fun. It began with a videotaped segment featuring ballet dancers in retro disco garb shake-shake-shaking it to "Stayin' Alive" in locales around Downtown's Theater District and on the plaza in front of the Wortham Theater Center, where the company typically performs. Connor Walsh, a company principal dancer decked out dashingly in black-tie, emceed with taped messages.
The presentation also included honoring Houston Methodist hospital system, which is the official healthcare provider for the Houston Ballet and the presenting sponsor of The Nutcracker.
Other highlights included The Events Company's Richard Flowers presenting highlights of ballet balls past, including 2008 "Glamorous Gershwin" themed event, chaired by Bobby and Phoebe Tudor — and 2013, when the male dancers from the troupe surprised honoree Lynn Wyatt with an original dance set to Beyoncé's "Halo." And Houston Ballet Artistic Director Stanton Welch appeared from his home, to present the world premiere of a portion of a film project called In Good Company, including dancers performing solos, all then edited together into a composite dance, to Appalachian folk music.
Earlier in the day, guests received home delivery of their dinner — salad with grilled pear and blue cheese, followed by short ribs with Cabernet glaze — as well as bottles of wine and theme-appropriate favors including tie-dye kits and cocktails tumblers shaped like disco balls.
In the end, the unique virtual event raised nearly $850,000 in support of the Ballet's dancers, staff, musicians and academy faculty.
Connor Walsh during the virtual presentation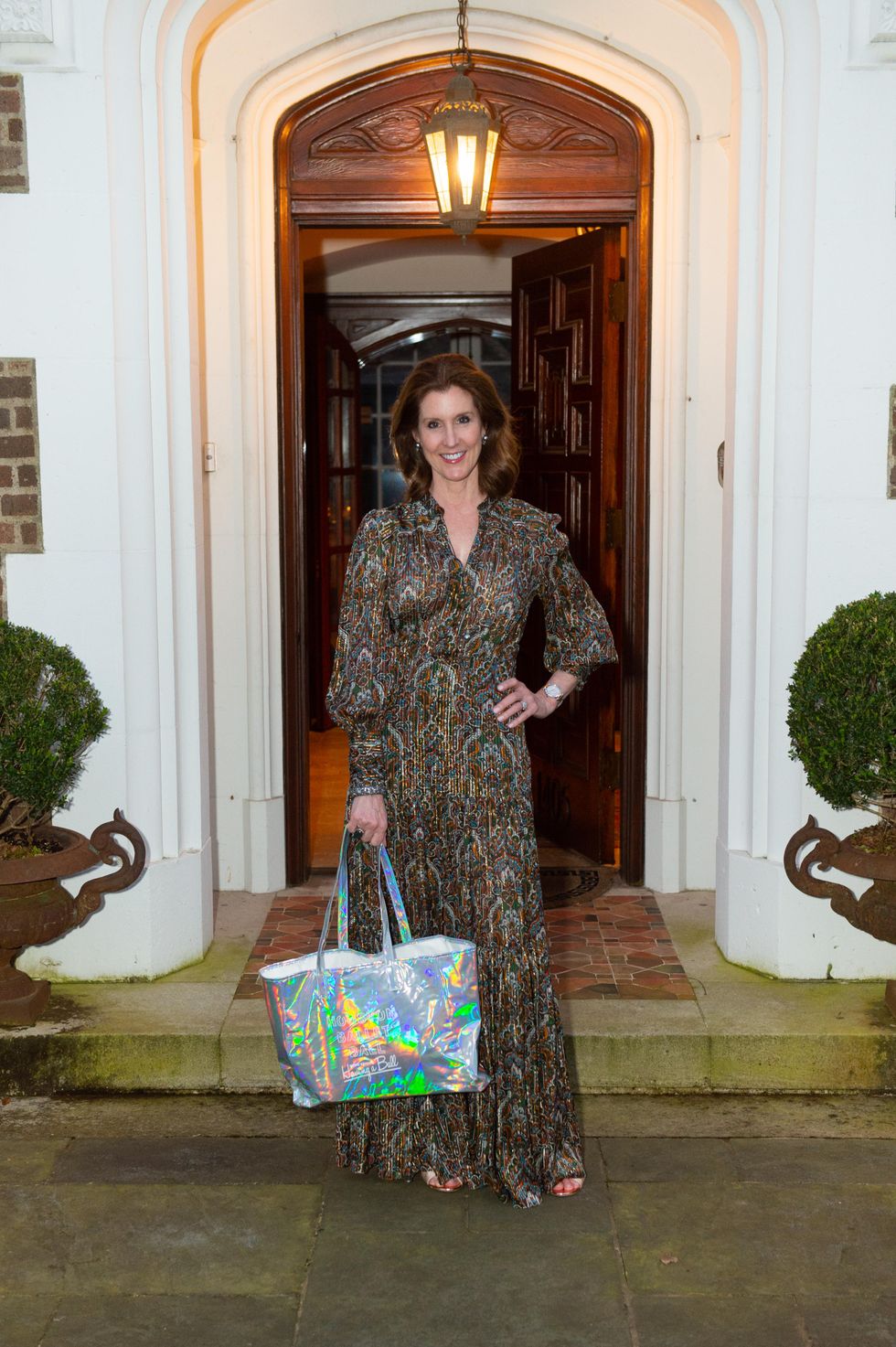 Phoebe Tudor celebrating at home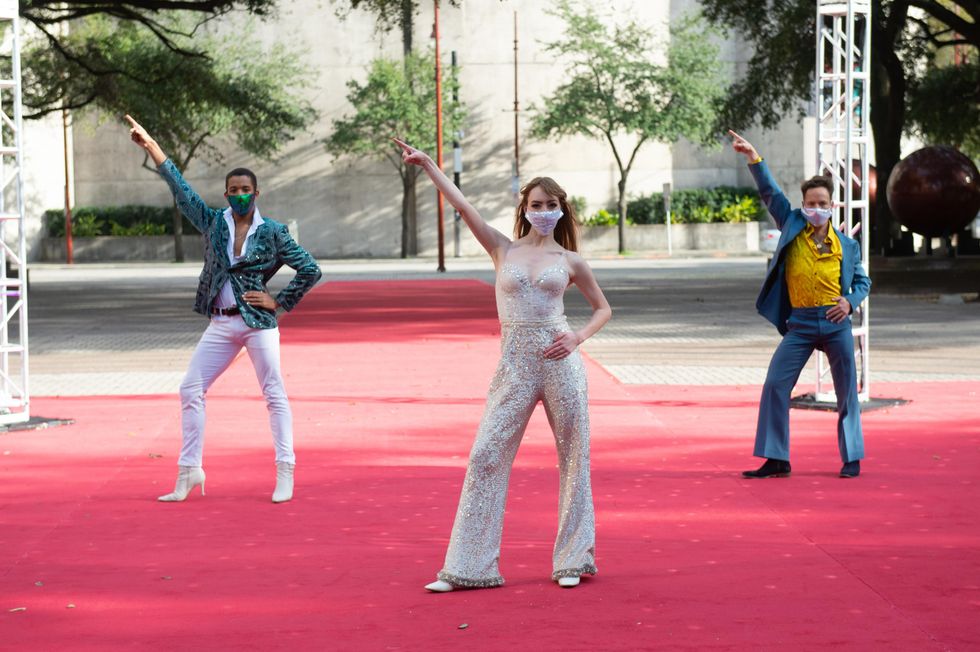 Harper Watters, Natalie Varnum, and Oliver Halkowich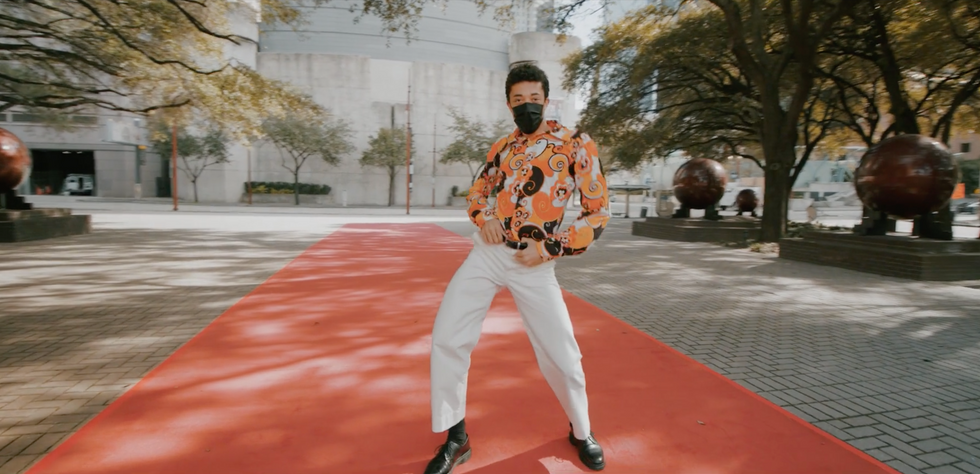 A scene from the virtual presentation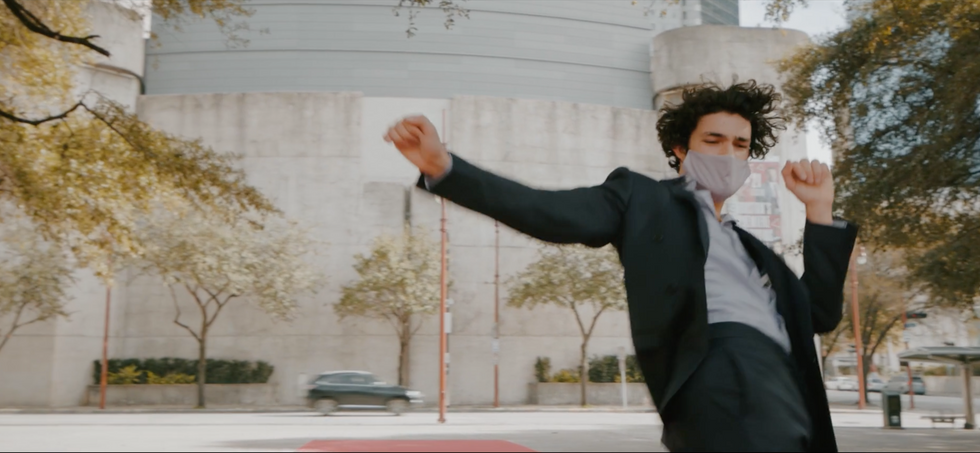 A scene from the virtual presentation
Art + Entertainment