'Nutcracker' Prince Harper Watters Would Like a Bathtub Full of Chips and Queso, Please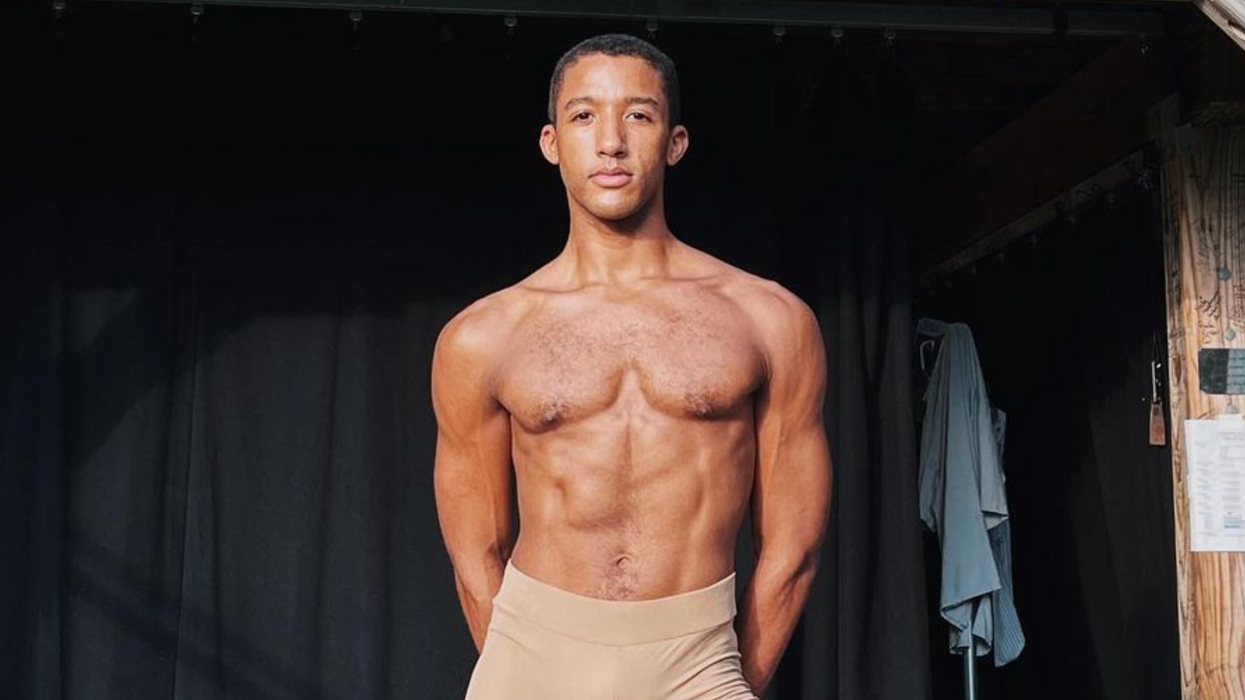 HOUSTON BALLET SOLOIST Harper Watters dances his heart out on the Wortham stage — and on TikTok. You've probably seen his viral videos circulating on the platform, or on Instagram, where he boasts nearly a quarter-million followers. The Nutcracker Prince — a "gay Black man with a gift for the absurd and a passion for platform heels," per a Texas Monthly profile last month — has enjoyed being back in the spotlight after a year of canceled performances due to Covid, and will continue to spread holiday cheer … fiercely, of course. Here's how he answered our, well, absurd questionnaire!
---
What accomplishment are you most proud of? Becoming a first soloist at Houston Ballet. Moving to Houston at 16, living on my own, training everyday — I put in a lot of work to prove to myself and to others that someone like me can become a classical ballet dancer.
When you were a child, what did you want to be when you grew up? MTV's TRL briefly had me convinced I could be a pop star. Then Miss Jay on America's Next Top Model had me thinking I could be a model. But my parents took me to see the Alvin Ailey American Dance Theater perform, and ever since, I knew I wanted to be a dancer.
What's the best gift you've ever received? In 2005, I received the iPod nano. It was like holding the future. Beyond the technical fierceness of the product, having access to music was everything to me, especially as a young teen who didn't want to have to change CDs in order to listen to "Oops! I Did It Again" and then "Bootylicious." It fueled my creativity and self-expression.
What's the best gift you've ever given? Last year I bought myself a house. It's the gift that keeps on giving me things to buy, but it's easily the best gift I've received.
Favorite holiday tradition? My dad's Christmas cookies! A recipe passed down from my grandmother, they're an iconic Santa Claus sugar cookie, with frosting as the hat, coconut for the beard, and raisins as the eyes … which I promptly discard every time I eat them. My dad sends me them for every holiday, always making sure to send enough for the other dancers as well!
Santa already knows, so you might as well tell the truth. Were you naughty or nice this year? The only time I'm naughty is when I listen to "Naughty Girl" by Beyonce.
Finish this sentence: I'm gonna get me some mistletoe and… Play "Naughty Girl" by Beyonce, and patiently wait.
Best way to warm up on a cold winter's night? Cozy up on the couch, light a few candles, and turn on the Real Housewives. That drama is HOT!
Your elf stripper name — of course, that's a thing, duh — is a beloved childhood toy plus a dessert your grandmother used to make. Go! Pup Pup Cookie.
Where's the best place to find holiday cheer in Houston? Obviously, the Houston Ballet Nutcracker with shows at the Wortham through Dec. 24.
Name-drop time: Who's the most famous person you've ever met? I worked with Alicia Keys for World Pride in New York in 2018. We did an event together, and she is just absolutely the most loving and gracious person.
Name three things on your bucket list. Meet Beyonce. Dance for Beyonce. Work with Beyonce.
If you were arrested without explanation, what would your friends and family think you had done? Found a way of locating every internet troll, abducting them, and placing them on a remote island with no wifi and bad lighting.
What would you choose as your last meal? A bathtub of chips and queso.
What's the closest thing in life to real magic? My job. It truly is a magical thing calling myself a classical ballet dancer.
What's the worst movie you love? White Chicks.
Is there a charitable cause you support, and why that one? ItGetsBetter. The It Gets Better Project's mission is to uplift, empower, and connect LGBTQ+ youth around the globe. It continues to make LGBTQ+ individuals feel seen and less isolated.
In five words or less, what's your advice for living a happy life? Be fabulous, flexible and fearless.
People + Places