CityBook's Holiday Issue to Drop this Week with Daring Jewelry Cover: 'Just Sparkle and Bare Skin'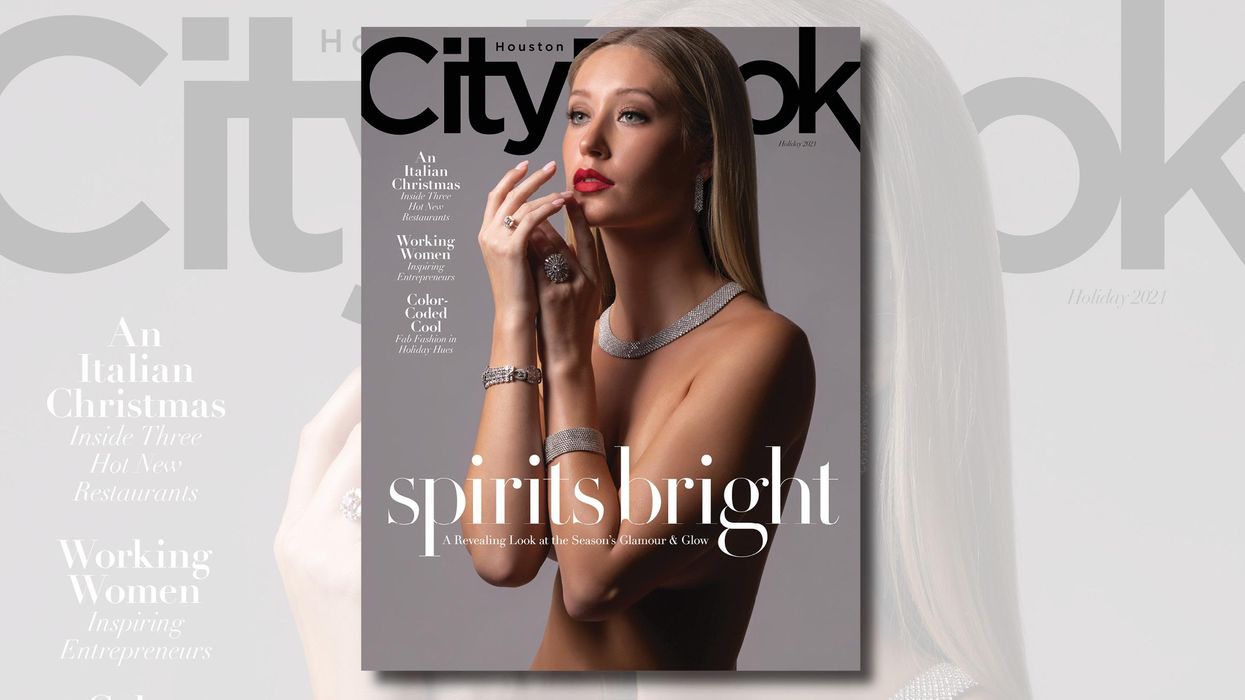 HOUSTON CITYBOOK, WHICH is celebrating five years as Houston's magazine this fall, is sending the city season's greeting with its annual Holiday Issue, hitting this week. The cover story is beautiful — and a bit daring.
---
Per the magazine's custom, the holiday edition highlights festive seasonal style, with special attention to Houston's top jewelers. Also in the issue, editors sought to herald the recent opening of the new House of Creed luxury fragrance boutique in the Galleria in a special way.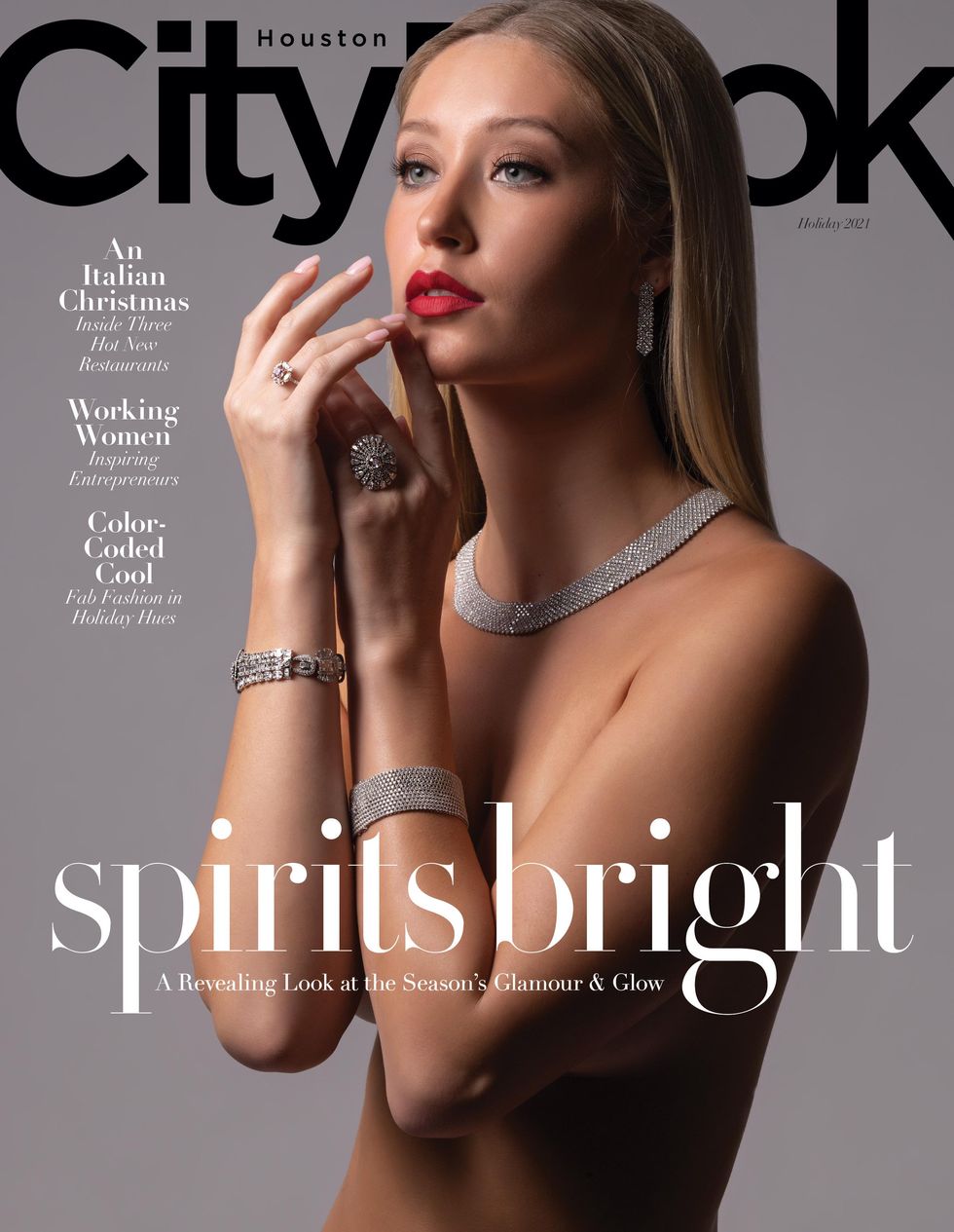 The end result is a unique fashion portfolio, in which each model wears glittering bling paired with great clothing in one photograph — and, in an image set on the opposite page, great jewelry paired with nothing but a Creed fragrance.
"We borrowed this concept from another fashion magazine from years ago," notes Editor Jeff Gremillion. "This was the perfect time to update it and make it our own. Creed has long been the favorite perfumery of Houston's tastemakers, and we thought this was a bold, artistic way to cover the arrival of the new store.
"And we also thought it was an excellent way to do justice to the beautiful jewels we were lent by the city's best jewelers," Gremillion adds. "The pieces are amazing and deserve some attention all on their own. Just sparkle and bare skin."
The cover model dons diamonds from Valobra Master Jewelers and Creed's Silver Mountain Water. In the spread inside the issue, stunning jewels from Deutsch Fine Jewelry, Lesley Ann Jewels, Zadok Jewelers, Hublot, Tenenbaum Jewelers and IW Marks Jewelers are also featured, along with other fragrances for women and men from the centuries-old French firm's line.
Ashkan Roayee took the photos in his studio at the Silos at Sawyer Yard in the Washington Corridor. CityBook's Patrick Magee art directed, and Todd Ramos was the stylist. Edward Sanchez oversaw hair and makeup.
The new issue of Houston CityBook will begin arriving in mailboxes and on newsstands all over the city starting tomorrow. HoustonCityBook.com is updated daily with news and notes on the culture of the city.
Style