This Week's Food News: Burgers, Bourbon and End-of-Summer Specials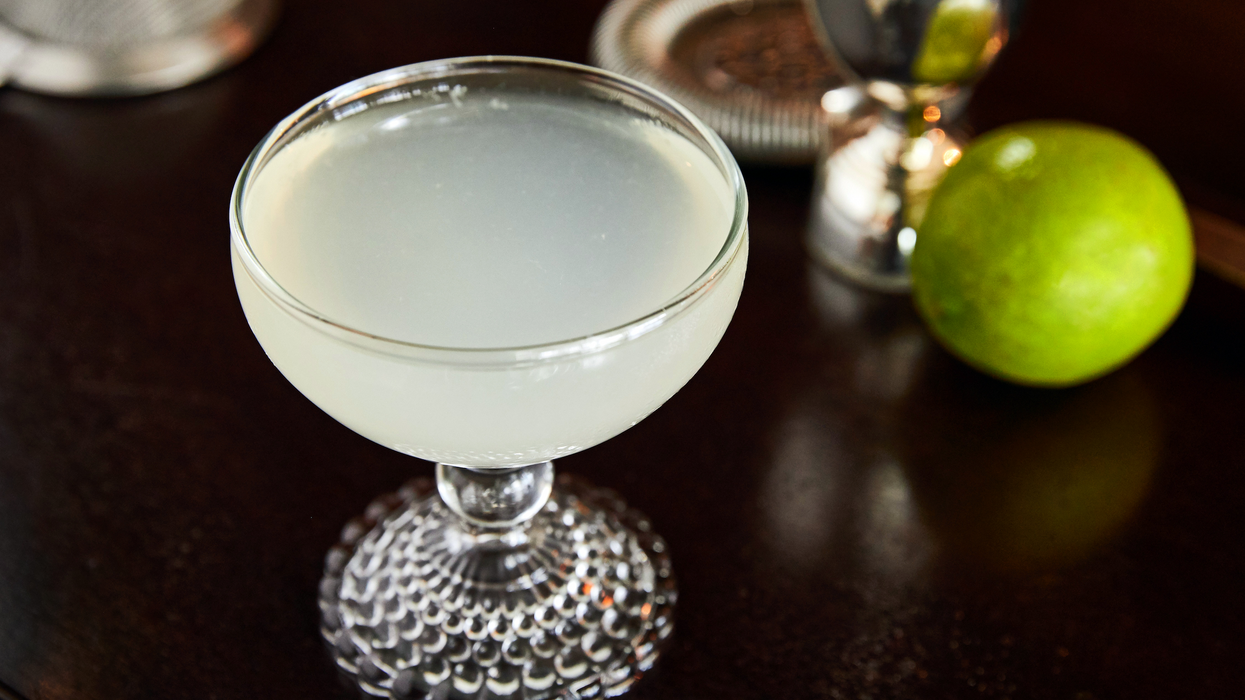 SCHOOL MAY BE in session — but summer ain't over for these Houston restaurants. They're still celebrating the season with frozen cocktails, live music and tons of bourbon. (But Hopdoddy's Back to School Burger does look quite tasty, too.) Read on ... and bring your appetite!
---
Hopdoddy Takes Over Grub Burger in The Woodlands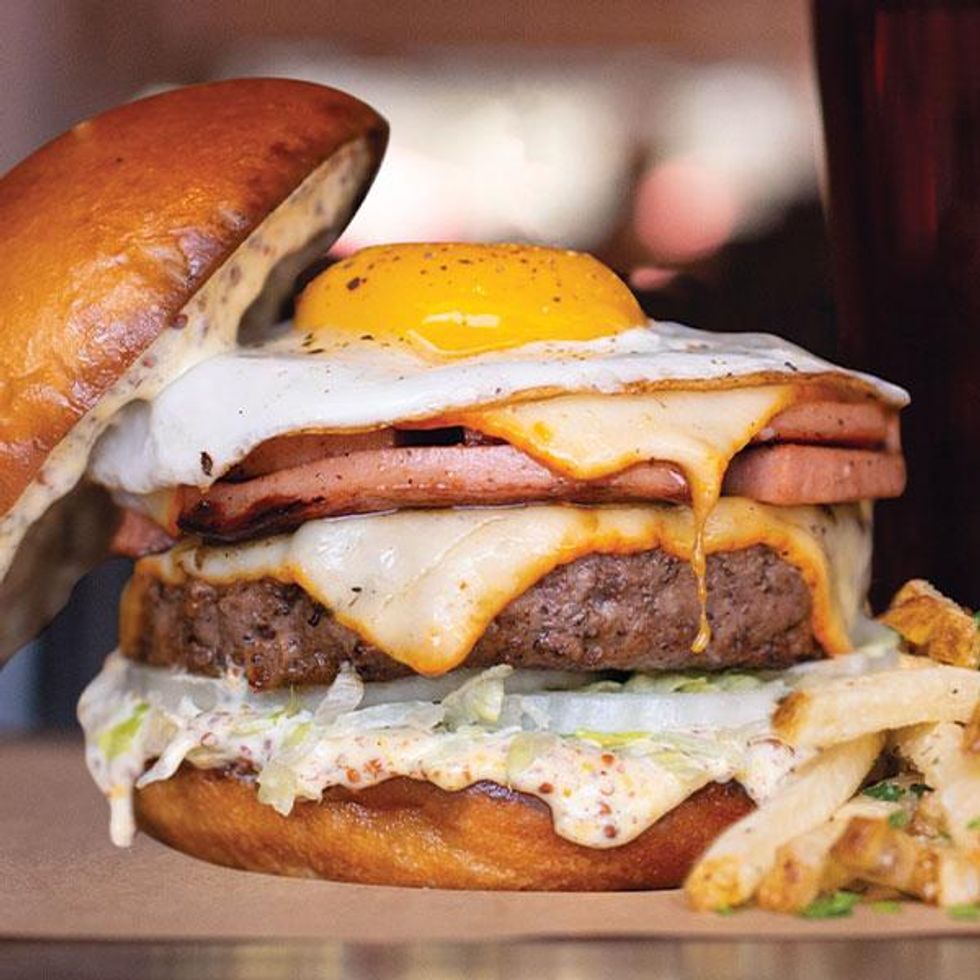 The Back to School Burger
Hopdoddy Burger Bar took over another Grub Burger location earlier this month, this time in The Woodlands. The Austin-based chain, which for years boasted lines wrapping around its buildings hours before opening, is also shilling a Back to School burger, topped with fried bologna, muenster cheese and a fried egg. Yum!
Cool Off with a Frozen Watermelon-Mint Cocktail at Brennan's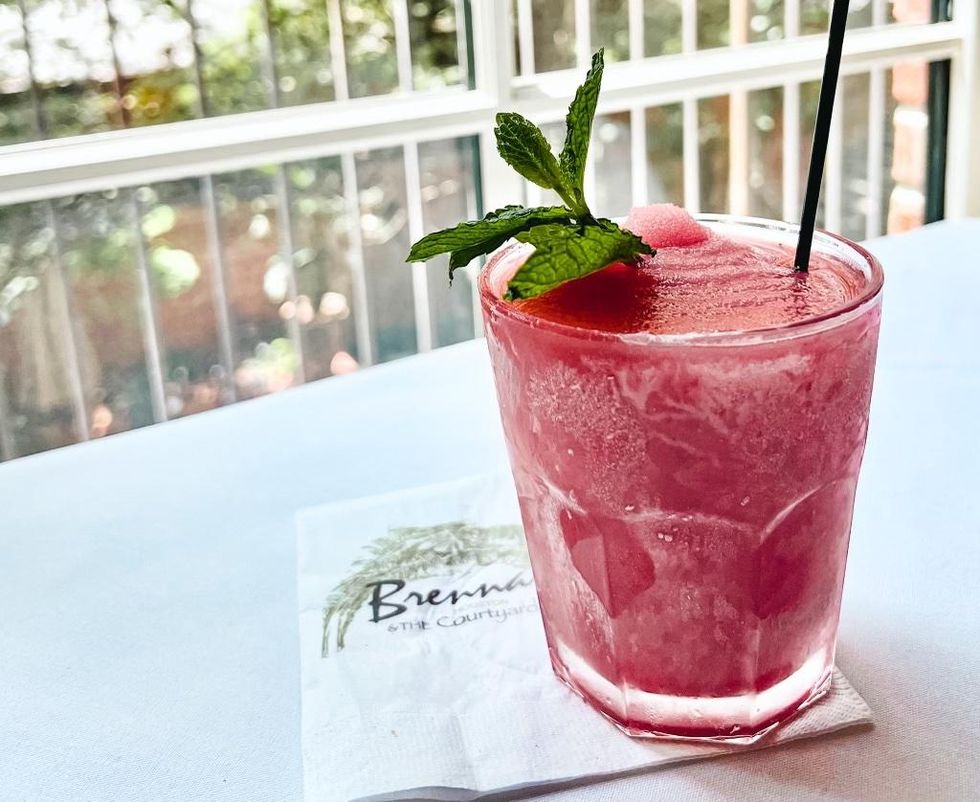 Watermelon Mint Freeze
Forego the frozé and instead opt for the new Watermelon Mint Freeze at Brennan's, available through the end of the month. It's $12, and makes the restaurant's charming courtyard bearable in August. Worth it!
Feges BBQ Hosts Bourbon-Splashed Pop-Up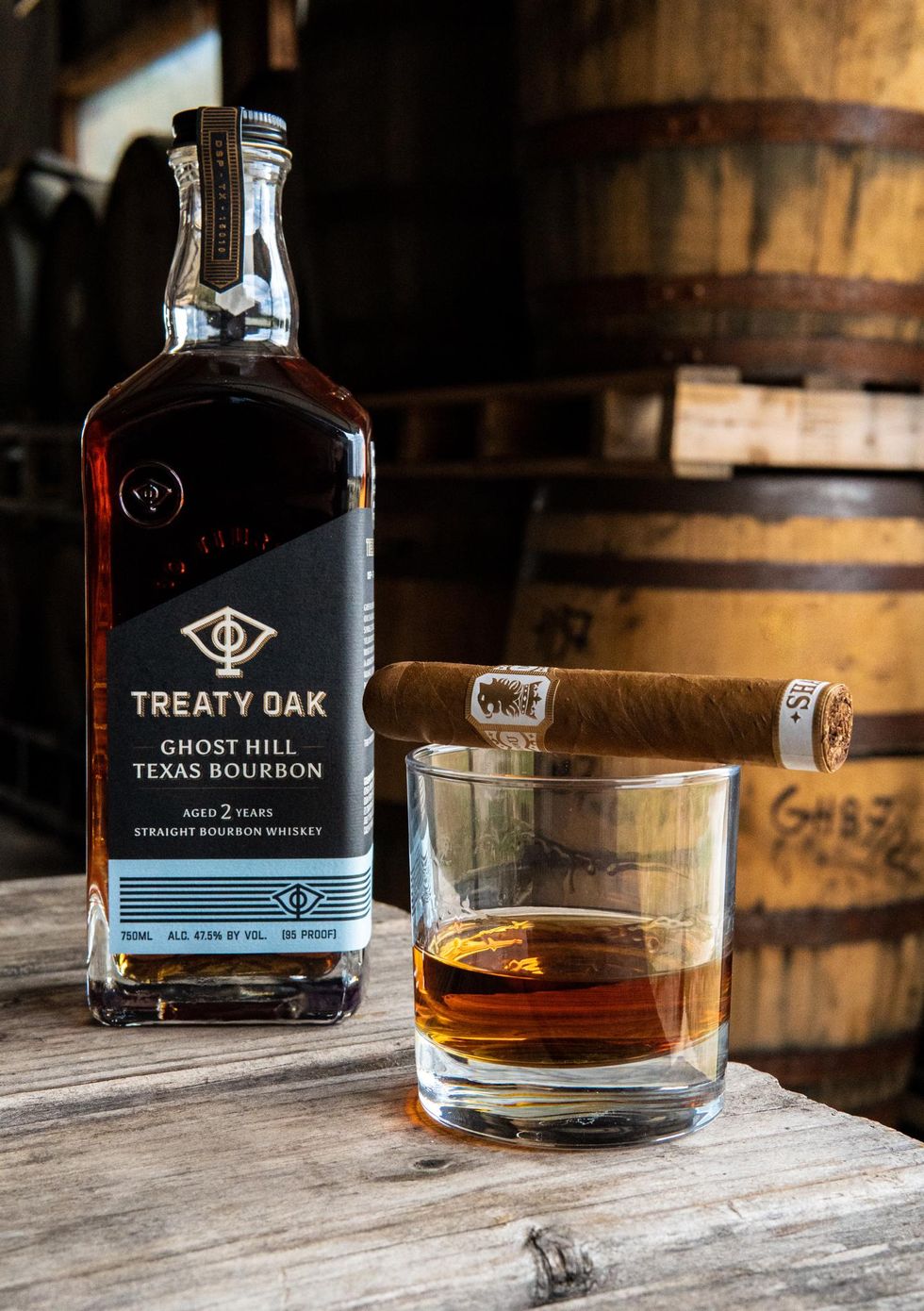 Feges BBQ is partnering with Treaty Oak Distilling to host a five-course dinner with cocktail pairings at the end of the month. It will be served family-style — think peach-and-feta panzanella, and smoked beef shank with cast-iron grits and Korean-braised greens — and in addition to cocktails, there will be a whiskey tasting and a party favor of Ghost Hill Texas Bourbon. Tickets are $130 per person.
Paccha Nikkei Now Open on Westheimer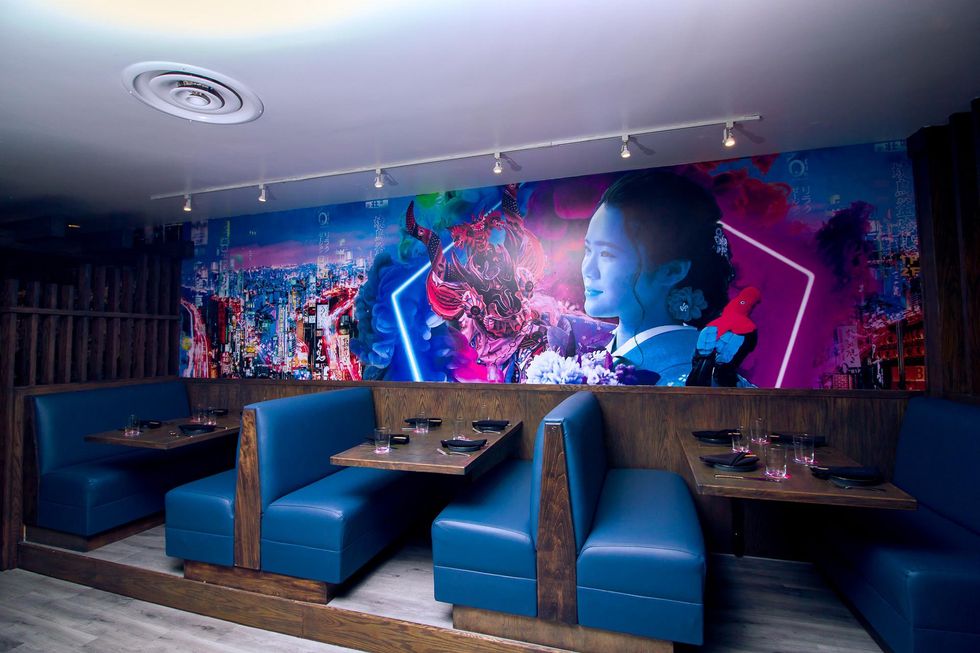 Pacha Nikkei dining room (photo by Marco Torres)
Located in West Houston near the Beltway, Pacha Nikkei is a first-of-its-kind concept, melding the flavors of Peru and Japan in sharable small plates and craft cocktails boasting sake and pisco alike. Helmed by chef Masaru Fukuda and operator Sebastien Laval (an alumnus of La Table, Le Colonial and Musaafer), it opened last week, promising heaping helpings of seafood-heavy dishes like pulpo a la parrilla and Peruvian-spiced-infused sushi rolls. For more, click here.
'World's Best Bar' Takes Over Julep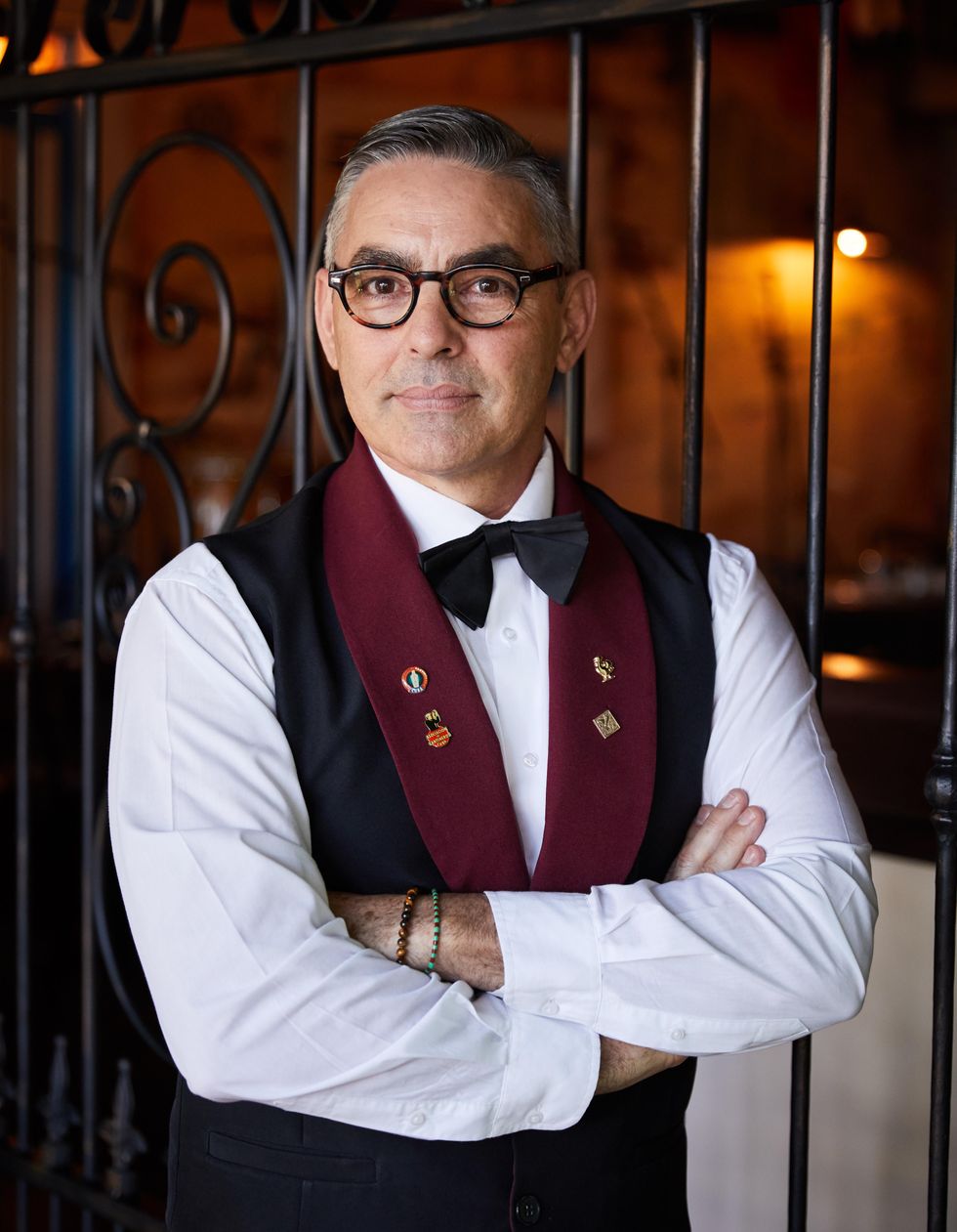 Julio Cabrera
On the heels of her James Beard Award win, Alba Huerta is inviting some of the best bartenders in the world to shake things up at Julep. Julio Cabrera of Miami's Cafe La Trova will be pouring some Cuban-inspired cocktails on Monday, Aug. 29, from 7-10pm. His bar came in at No. 28 on the list of the World's Best Bars in 2021, and No. 6 on the list of Best Bars in North America this year (Julep was No. 46). Expect five signature cocktails from Cabrera, who'll also have Julep's kitchen whip up some of Cafe La Trova's bar bites. Outside, find a cigar bar and live Cuban-jazz music!
Food