Take a Sweet Trip Through the Seven Regions of Mexico with the Latest Menu at Hugo's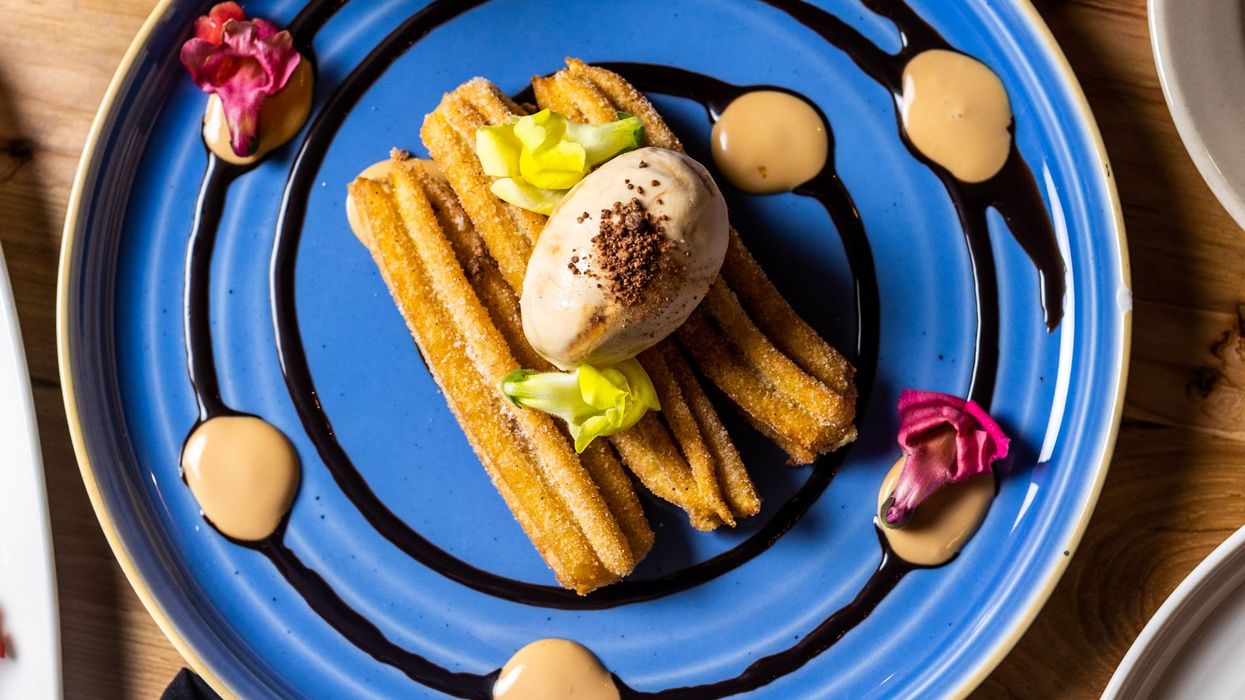 WITH MOTHER'S DAY right around the corner, you may be thinking about a special treat for her — perhaps a festive place to entertain, with options for alfresco dining to enjoy the fine spring weather.
---
Hugo's, in its striking hacienda-style space, sports a tucked-away patio and blockbuster weekend brunch. Moreover, this is not a place nor an event to skip dessert!
Still buzzing since 2002, the award-winning restaurant celebrates the authentic cuisine and culture of its namesake Hugo Ortega's homeland of Mexico. Meticulously crafted desserts, the handiwork of Hugo's brother, Executive Pastry Chef Ruben Ortega, are no exception and have received many awards and accolades.
Ruben recently curated a new dessert menu that brings together previous favorites as well as new creations, each representing one of the seven regions of Mexico. "The flavors and ingredients vary from region to region within Mexico, and I wanted to create a list that celebrated the diversity of these flavors," he says.
"Just as our family and generations of Mexican families have done, everything is made from scratch as traditionally as possible, including our house made Mexican chocolate that starts by roasting and grinding cacao beans in the restaurant," adds Ruben. You can't miss the intoxicating chocolate fragrance wafting throughout the restaurant and you can certainly taste the difference in richness and freshness of the chocolate.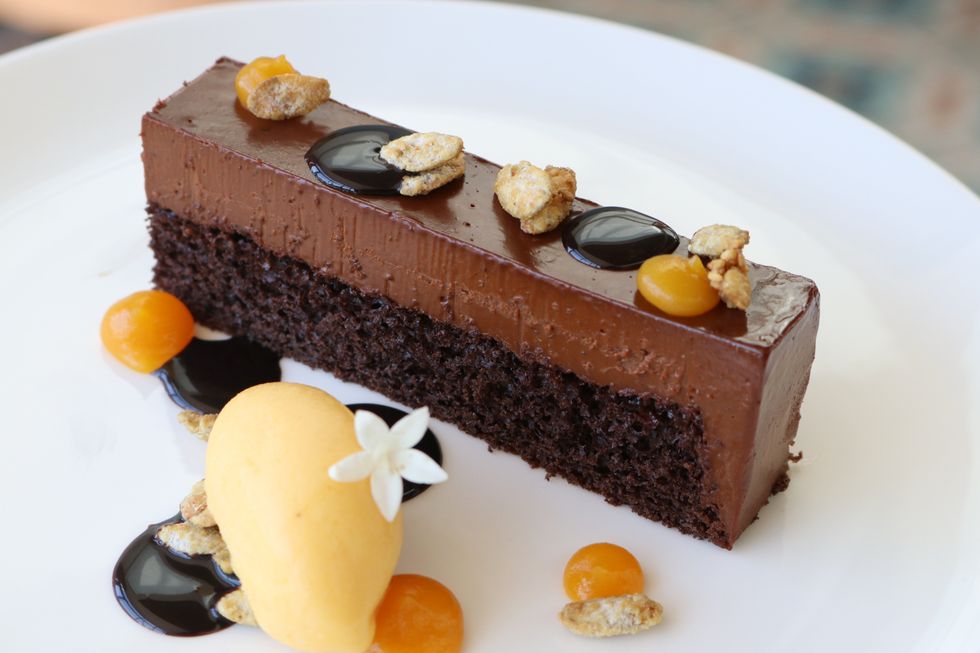 Pastel del Mole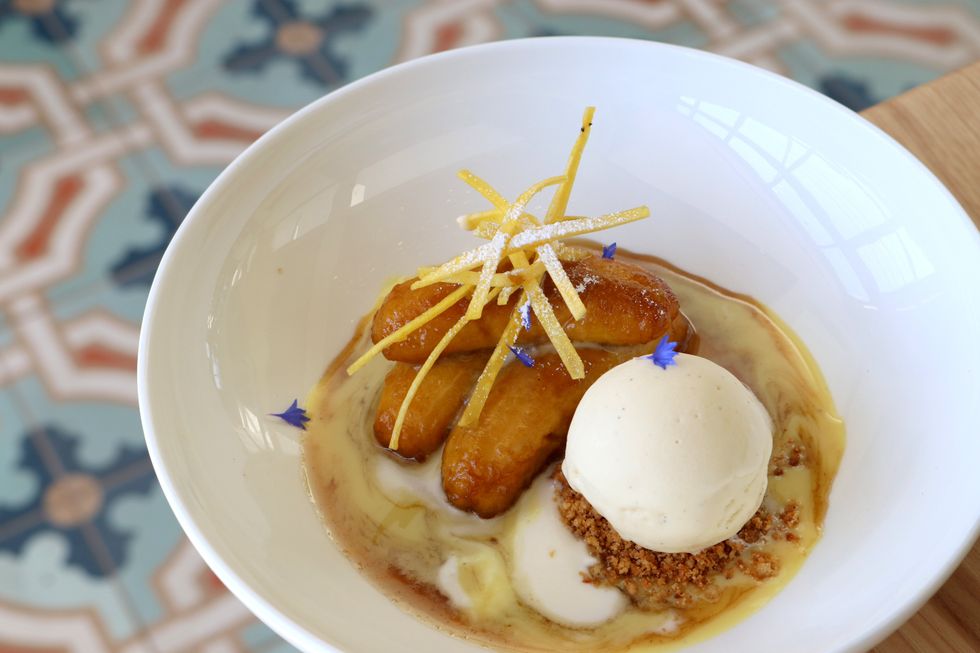 Platanitos Flameados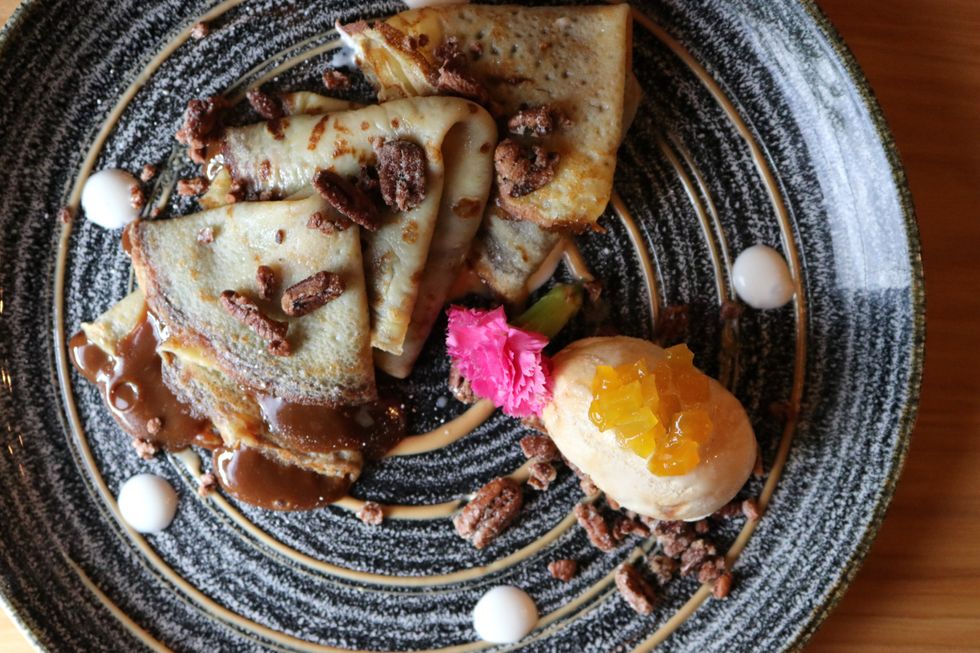 Crepas con Cajeta
If you like the classics, try the churros rellenos from the Central region of Mexico. Beautifully piped churros are stuffed and garnished with dulce de leche and served with house-made chocolate ice cream and real Mexican hot chocolate.
Want more chocolate — and dark chocolate, too? Go for the Pastel De Mole from Pacifico Sur: a moist Mexican criollo chocolate and mole poblano cake with bright Mandarin sorbet and candied pumpkin seeds. Or cruise to the El Sur region for the Pirámide de Chocolate, a flourless criollo chocolate bizcocho with dulce de leche cream and wild prickly pear sauce. Ortega also serves a vegan chocolate cake with silk vegan chocolate frosting and macerated cherries.
If you'd rather skip dinner for dessert, tuck into Platanitos Flameados from El Golfo region. Mocambo Veracruz rum-flambéed lady finger bananas and cane sugar syrup are crowned with rompope créme fraiche. Optionally, its Crepas con Cajeta from Bajio stars caramel-filled crepes with dulce de leche ice cream, candied pecans, and mango. Nothing but real-deal ingredients here. "Authenticity and quality are our hallmarks," says Ortega.
Other new desserts include a Mexican-style brioche bread pudding and a tequila-soaked baba cake (all desserts $10-$12). Of course, its famous full Sunday brunch buffet will be featured on Mother's Day including an assortment of smaller desserts. The regular dinner menu will be available with the new desserts starting at 5pm. Feliz Dia de las Madres!
Food