Celeb Chefs Bake Up Secret — and Free! — New Cupcakes for Crave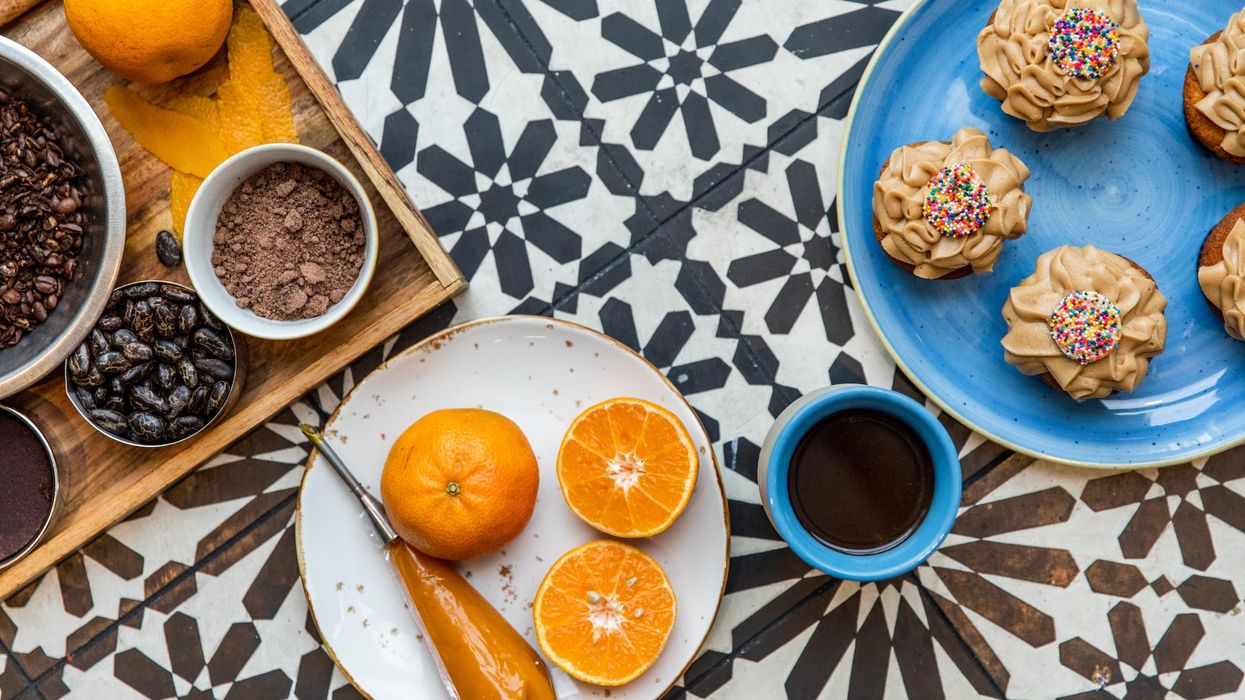 AWARD-WINNING HOUSTON bakery Crave just announced a collaboration with some of the city's most notable chefs to create new cupcake flavors, which will launch throughout the month of September.
---
Enlisting the help of chefs Hugo Ortega and Ruben Ortega of H Town Restaurant Group, Anita Jaisinghani of Pondicheri, and chef Christine Ha of The Blind Goat and Xin Chao, Crave will release free (yes, free!), chef-inspired cupcakes on three separate days, each for one day only, at the bakeshop's West U and Uptown Park locations in September.
"In our 14 years in business, we've never done something like this," stated Crave's co-owner, Elizabeth Harrison Cooper, in a press release. "All of our flavors are created in-house, so it's really exciting to partner with such talented individuals to think outside our traditional 'cupcake box' and offer Houstonians a local, chef-inspired take on their favorite cupcake."
Drawing inspiration from Houston's dynamic and diverse culinary landscape, Crave partnered with chefs that represent a variety of cuisines to create a buzz-worthy campaign to appeal to both new and loyal Crave customers. While the flavors are meant to be secret until the launch date, the Houston bakeshop promises three distinct cupcakes that embody the talents of each chef.
Brothers and chefs Hugo and Ruben Ortega have created a mouthwatering Mexican-inspired flavor reflective of their beloved concepts Hugo's, Caracol, Xochi and Urbe. Chef Anita Jaisinghani has developed a flavor that will capture Houstonians' attention and also draws inspiration from one of Cooper's favorite desserts found at Pondicheri. And chef Christine Ha's cupcake will reflect some of the flavors commonly found in her Vietnamese cuisine — but is guaranteed to be something completely different from what you might currently find on her dessert menu.
So how do you score your free dessert?! Beginning Monday, Sept. 4, cupcake lovers can visit the website to register and ensure their name is on the list for pickup. The first launch takes place next Saturday, Sept. 10, with the others occurring on subsequent Saturdays in September.
"We wanted to do something that was not feasible for us on a daily basis," said Cooper. "Creating cupcake flavors as unique as these allows us to have fun and offer our customers new flavors that speak to each of these chef's stories and talents."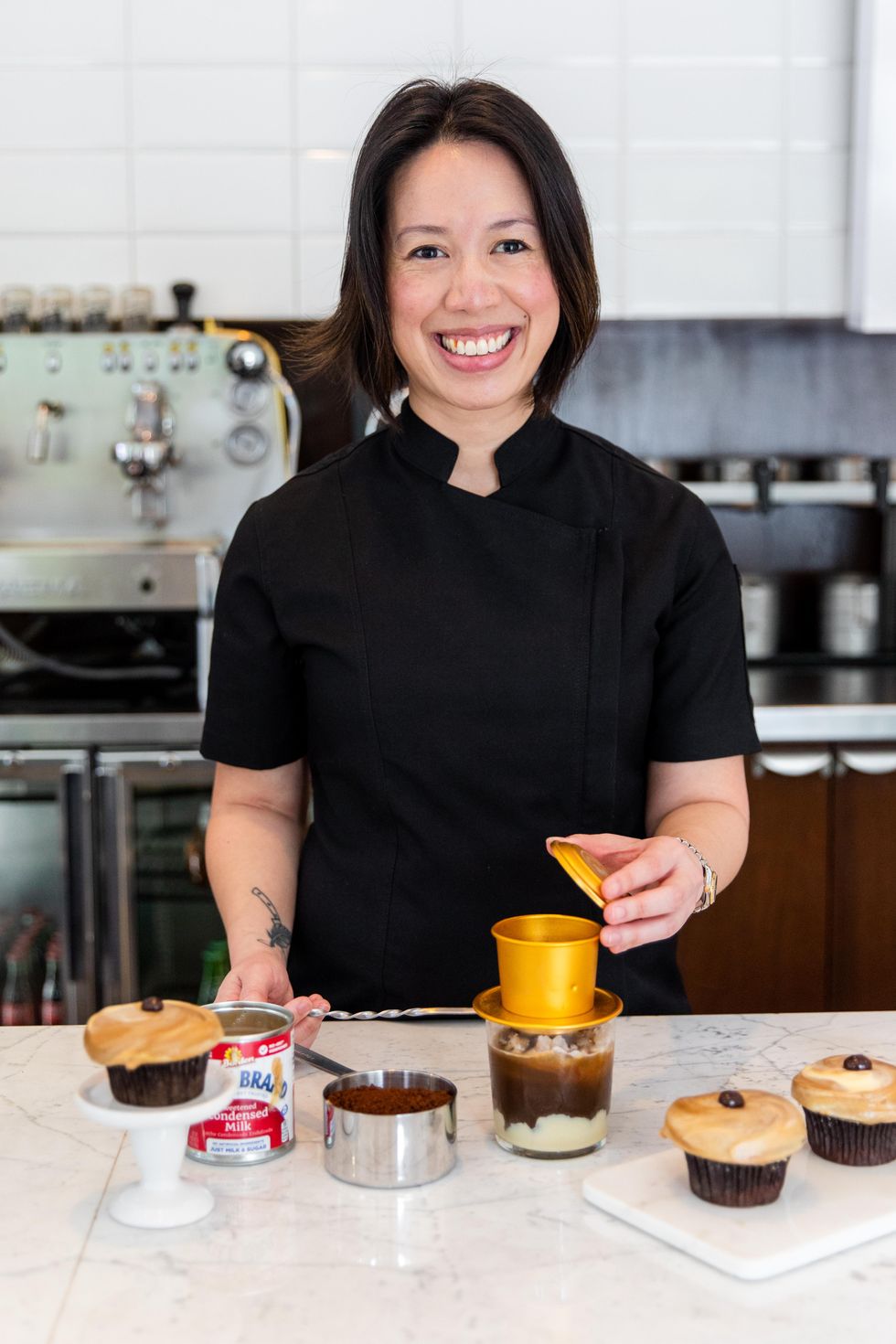 Christina Ha (photo courtesy Swiggard Creative)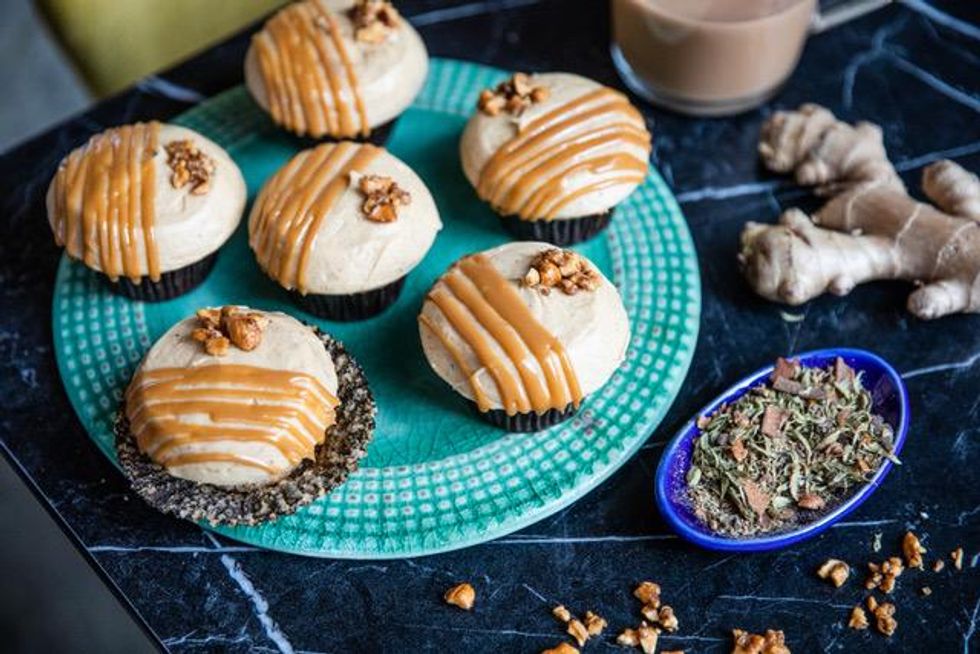 Cupcakes inspired by the flavors of Pondicheri (photo courtesy Swiggard Creative)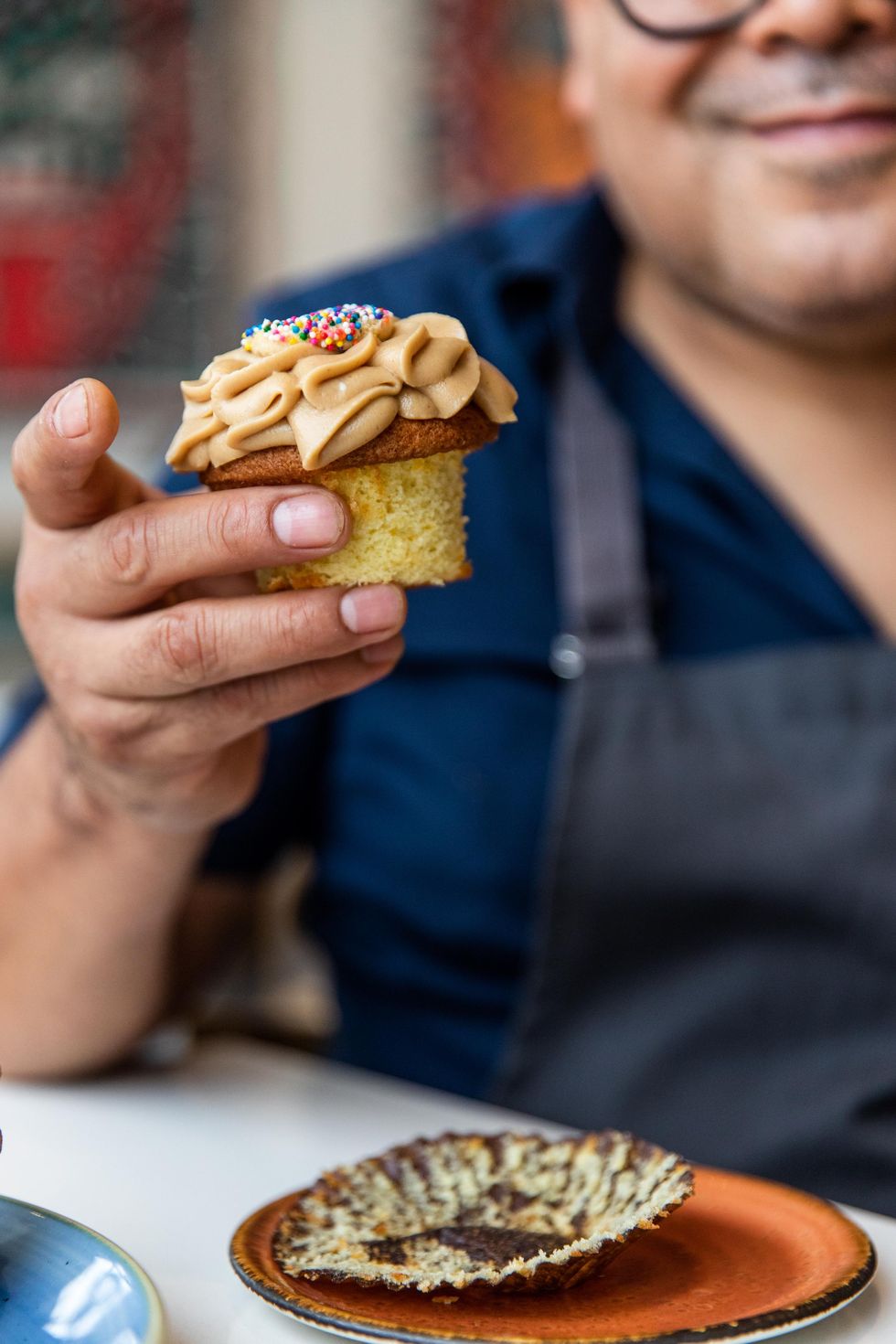 Ruben Ortega (photo courtesy Swiggard Creative)
Food