Isaac Mizrahi Speaks Out on Creativity and Mental Health: Meet the Fashion Icon at Jung Center Benefit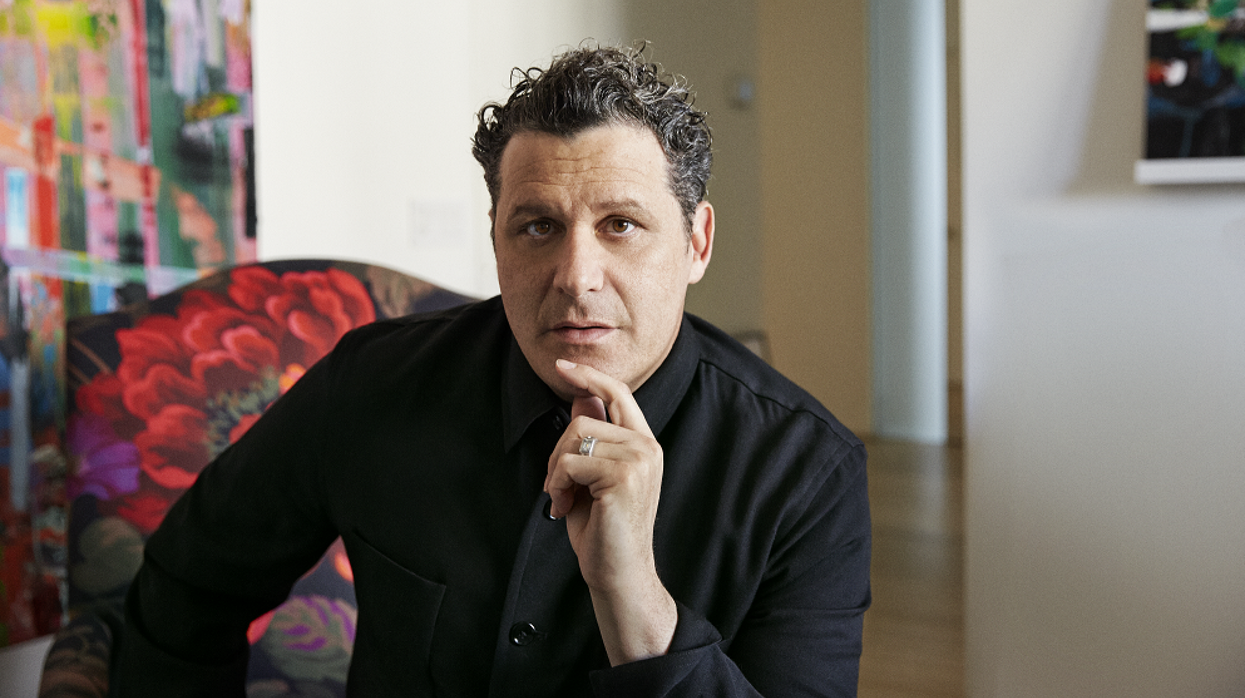 YOU MIGHT BE forgiven if you never considered a connection between fashion designer Isaac Mizrahi and The Jung Center, an institution offering hundreds of public classes rooted in analytical psychology, the expressive arts, and the humanities, as well as programs designed to support those who work directly with suffering and trauma.
---
But in conversation with Mizrahi, whose wicked sense of humor speaks to a deep intellect matched with the street smarts of a Brooklyn-born New Yorker, it's clear how much he values living a transformative, creative life while taking care of one's mental health.
"Isaac knows who he is, and that knowledge was hard-won," says Jung Center Executive Director Sean Fitzpatrick. "His story reflects the power of creativity and being rigorously honest about what is most difficult in our lives." On Mar. 28, at the River Oaks Country Club, Mizrahi will share his story and more as the featured speaker at The Jung Center's Spring Benefit.
Born in 1961, Mizrahi grew up Jewish, chubby, and gay in a Syrian Orthodox community — a culture that was more than a little suspicious of his burgeoning artistic interests, which included singing along to Barbara Streisand records (until his voice changed) and producing elaborately staged puppet shows in his family's garage. As a child, Mizrahi attended Yeshivah of Flatbush, a repressive, fear-inducing environment, where he experienced panic attacks that had him writhing on the floor, screaming his lungs out. Not long after the 6-year-old Mizrahi plunged a steak knife into the tire of a school bus, the powers that be at the yeshiva told his mother to take her son to a psychiatrist, or he would be suspended permanently. Thankfully, for Mizrahi, therapy turned out to be a lifeline.
"I grew to love it," says Mizrahi, who has continued with therapy ever since, and is loath to compare the process with how it is portrayed on reality TV shows. "The very essence of therapy is honesty and privacy," says Mizrahi. "It's not about talking about how your brand isn't performing the way it should."
Given the dizzying range of Mizrahi's creative ventures, from launching his critically acclaimed fashion label in 1987 to hosting a popular TV talk show to returning to his music and acting roots as a cabaret singer and storyteller, it's telling that he pauses a moment when asked if creating art is good for one's mental health.
"It's both really good, and really awful," says Mizrahi. That said, he does believe making art provides great lessons in how to recover from one's missteps. "As an artist, you instinctually understand how to take whatever concept we have of personal failure and make something out of it," says Mizrahi. "And you are never bored. Even in a room under lock and key, if someone throws in a pencil and paper, you're going to do something with it!"
Speaking of never being bored, last summer, Mizrahi was thrilled to be honored by another Houston institution, the one and only Beyoncé Giselle Knowles-Carter, who name-checks "House of Mizrahi" in the remix of her song, "Break My Soul." "My darling, I feel seen," says Mizrahi of the shout-out. Not surprisingly, he describes Queen Bey's boundary-pushing artistry in very Jungian language. "There's something about her work that speaks to this kind of inner journey," says Mizrahi. "It's not just a surface thing. You can plummet as deeply as you want, and there's always something in it."
And as the good people of The Jung Center will attest, the "House of Mizrahi" offers a similar trip for those willing to take the plunge.
Art + Entertainment